It's pushing way more horsepower…
---
A lot of people didn't snatch a Dodge Challenger SRT Demon during its short, limited production run, so if you're one of them you're definitely not alone. In the collector market, Demons already command a price premium and that probably will never change, especially since building a clone isn't possible. Many have just decided to settle for a Hellcat, but we have something better for you: a modified 2020 Dodge Charger Hellcat Widebody pushing way more power than any Demon.
That might sound crazy, because the Dodge Demon throttles out a thunderous 808-horsepower, making any Hellcat seem a little weak. Sure, a Hellcat is still pushing serious power, but as we all know more power is always better.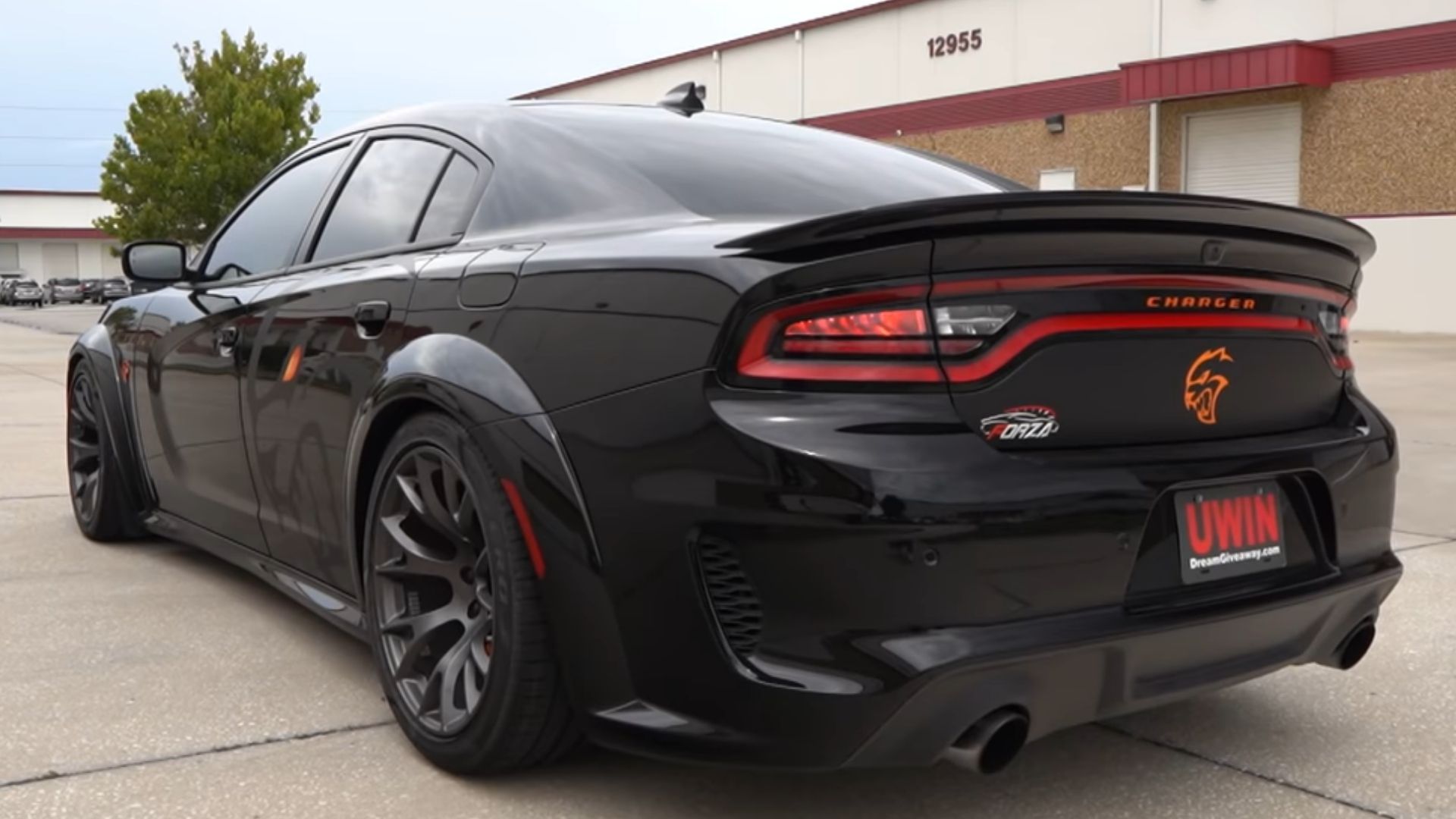 And that's where this 2020 Dodge Charger Hellcat Widebody comes in. First off, people are going to ding the car for having four doors. A lot of people hate on the Charger for that sole reason. However, it not only makes the car more practical, you could argue it adds a little bit of a sleeper vibe to it since it's not taken as seriously, even in Hellcat Widebody form.
What your average person won't know is this car has been modified by Forza Tuning & Performance. It now has a ported and polished supercharger, upgraded fuel system, and a retuned 8-speed automatic transmission. That means a peak 1,000-hp, completely eclipsing the Demon's insane horsepower figure.
There are some tasteful cosmetic changes on this car, all installed by APR Racing. A custom carbon-fiber front splitter, flat black stripes with orange pinstriping, and lowering springs are all included. A carbon-fiber rear wing and diffuser are going to be installed.
Some nice factory options are also installed on the car, including the Sidewinder wheels. Showing through are orange Brembo brake calipers, matching the orange Hellcat logo on the front fenders.
With all that power, can people take this muscle car (and some will be triggered it's even called that) seriously? They'll have to when you gap them, that's for sure.
So, what do you think of this 1000-hp 2020 Dodge Charger Hellcat Widebody?