Could this inspire future Mopar designs?
---
While art oftentimes imitates life, sometimes the opposite is true. That's especially the case in the automotive world where designs begin as renderings, so we have to wonder if this or other cyberpunk digital drawings could become a reality, other than on a movie set.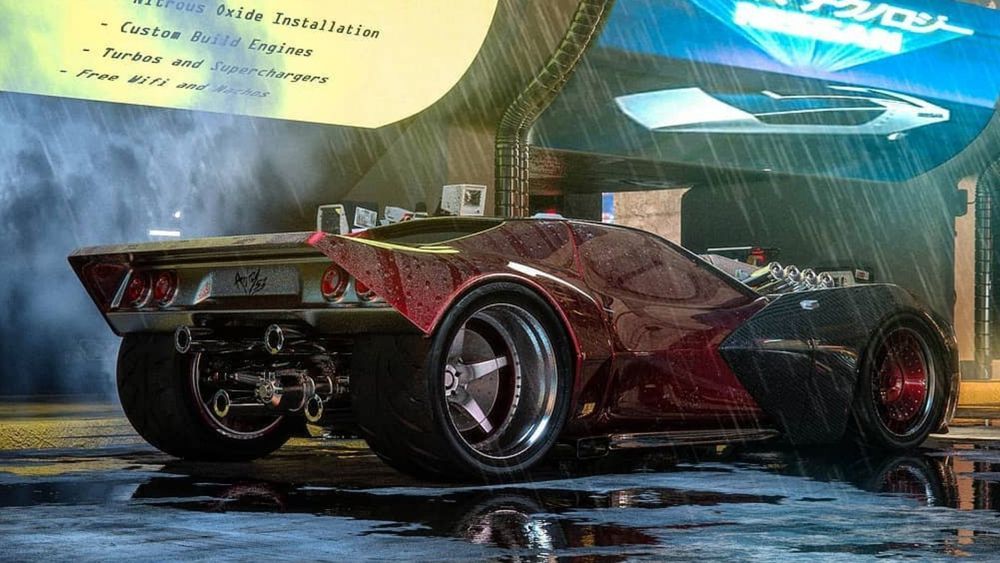 Speaking of movies, this car looks like what should've been featured in the last Blade Runner movie. It employs an interesting combination of sleekness and aggressive utilitarianism for an effect which sadly outshines too many new vehicle designs today.
This is supposed to be a muscle car for the future. Shown on a rainy, steam-filled urban street, it certainly looks like something straight off the movie screen. We like the velocity stacks and those hulking fenders. As for what we assume are supposed to be the headlights located where fog lights would normally go, that's a less-than-desirable design choice in our book.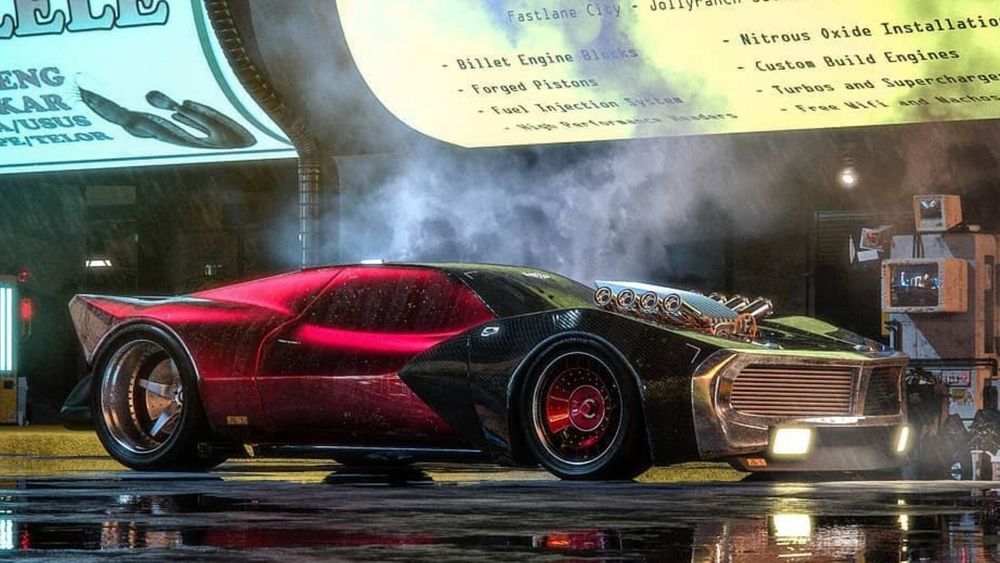 Around back, this build starts to look a little too much like the new Batmobile, which is going to be sketchy at best. There's an interesting trunk-mounted spoiler even though it looks like there is no trunk, thanks to that cluster of exhaust pipes and comically-massive rear wheels which are more fitting for a Hot Wheels toy than a real car.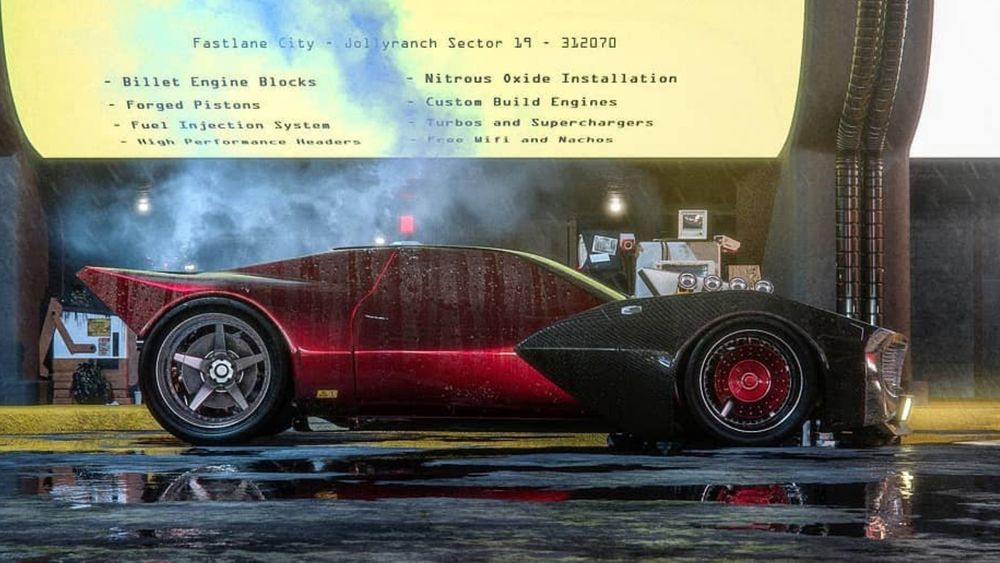 The side profile view shows just how unbalanced this design looks with a snub-nose, blocky front end and a tapered, almost non-existent rear. From this view this doesn't scream "muscle car" to us at all.
The artist, known as adry53customs on Instagram, says this digital rendering is based on a classic Dodge Charger, but with heavy inspiration from the old school Plymouth 'Cuda. Can you pick out which elements are from which car and which are entirely fabricated by the artist?