Check out the other end of this rendering before judging fully.
---
With the wonders of digital art which can look incredibly realistic, combined with the reach of global social media platforms, has come a wave of renderings reimagining classic cars. Many of the ones we highlight, both good and bad, are of old muscle cars given some modern touches. Now we bring you a Ferrari F40 rendering which will have you doing a double take.
Before starting, we agree that the Ferrari F40 is fine the way it is. However, it's interesting to see this rendering. Nobody should try to modify an F40 in real life and this clearly demonstrates why. But we can still have fun checking out this piece of art since it harms nobody.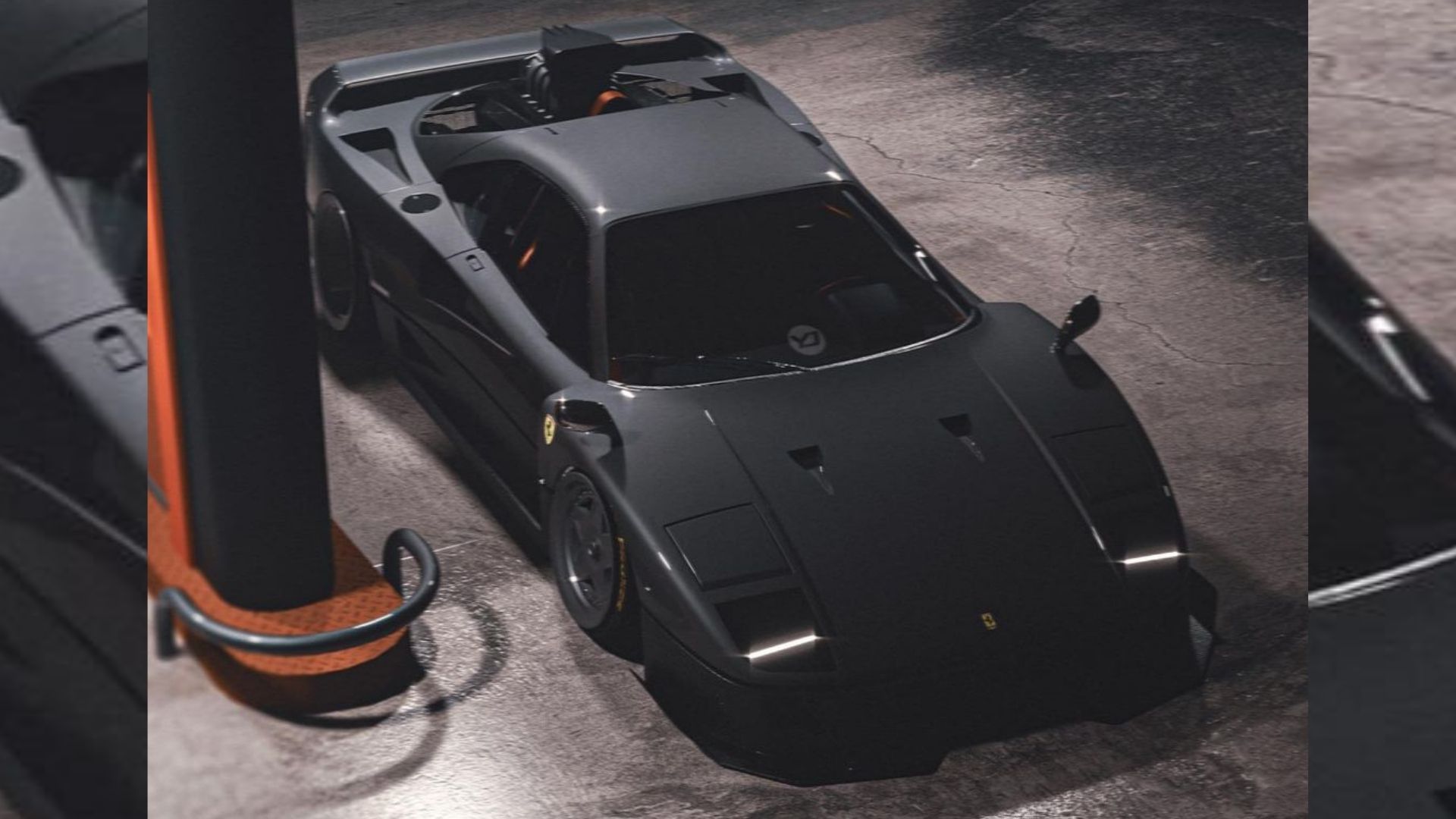 The most prominent detail of this rendering is the supercharger coming through the back window, protruding above the roofline. It's a ridiculous element which would only work for a movie set or an Instagram rendering and nothing more. While it might add more power to the car, the cost in looks and aerodynamics might not be worth the tradeoff.
Perhaps just as violating is the fact this F40 isn't Rosso Corsa red, the only color the supercar wore rolling out of the factory. This gray paint looks pretty good, actually, but the original red just looks better in our opinion. I know, how purist of us.
As is the case with all these renderings of classic cars, this Ferrari features a thin LED taillight. It looks pretty good, but we prefer those iconic round taillights. Around front are some weird LED strips we assume are running lights because they don't look bright enough to be headlights. We wish the headlights were popped open with some sweet LEDs, but for whatever reason the artist decided against doing that.
What do you think of this rendering? Did it hurt your eyes? Let us know.