You either love or hate this look.
---
Not everyone is a fan of lowering classic pickup trucks within a few inches of the ground, tucking the purposely modern-finished wheels under the fenders. Not everyone is a fan of airbrushed "patinas"meant to look like a vehicle spent a few years sitting in an open field. You just can't please everyone, and at least the person who worked on this Chevy 3100 seems to get that. However, some people are going to find this truck unbelievably cool and that's what really matters.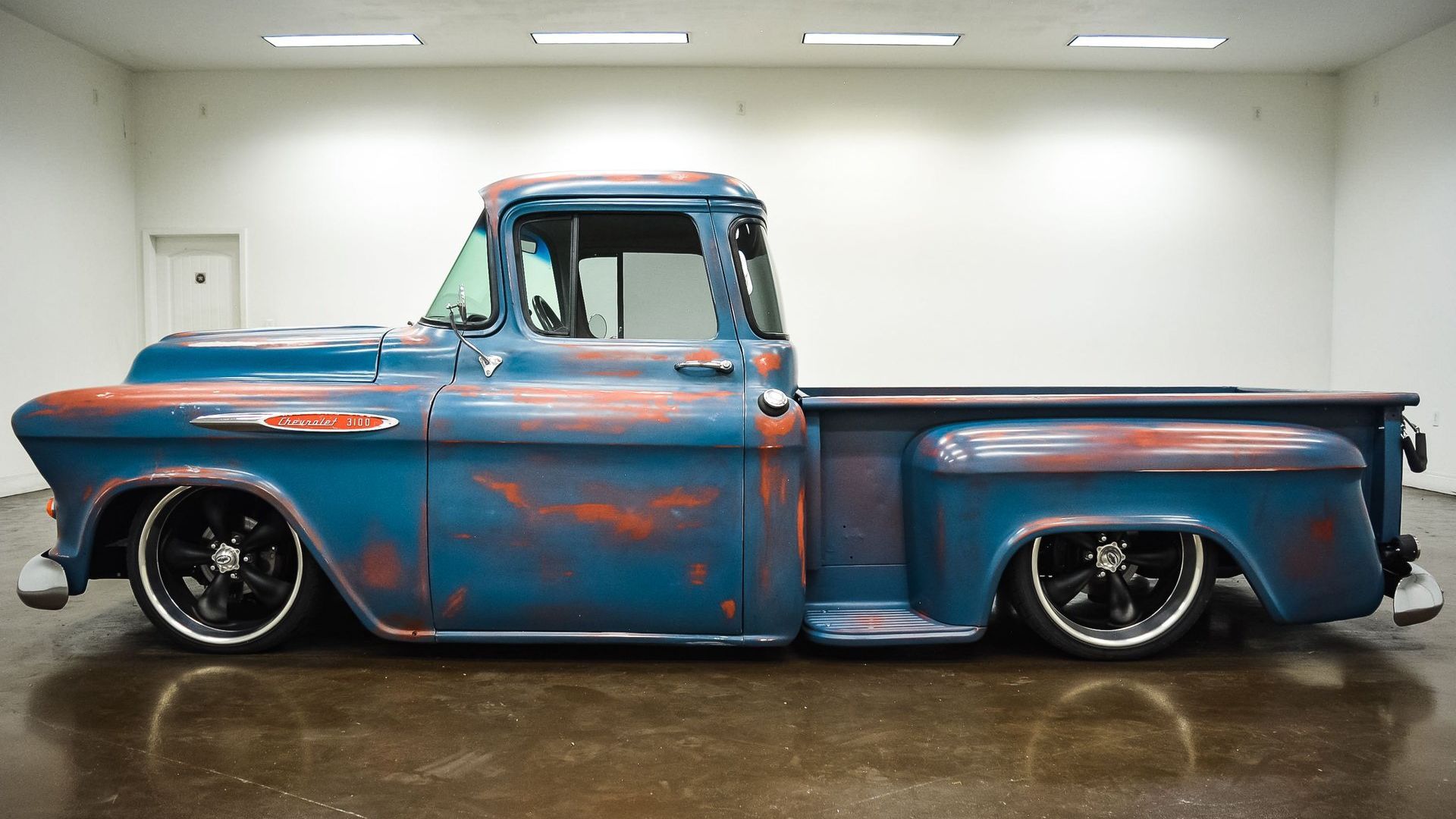 If you aren't that familiar with the trend of airbrushing rust, faded paint spots, and other "imperfections" on a freshly-repainted vehicle, you might at first be fooled into thinking this Chevy wears its original paint. They chose a color which looks vintage enough, but the fact there's a clearcoat over the discolored areas is the dead giveaway. The virtually perfect chrome isn't, because some people will keep a weathered body untouched on a classic while dressing up the trim – a trend that yet again doesn't please everyone.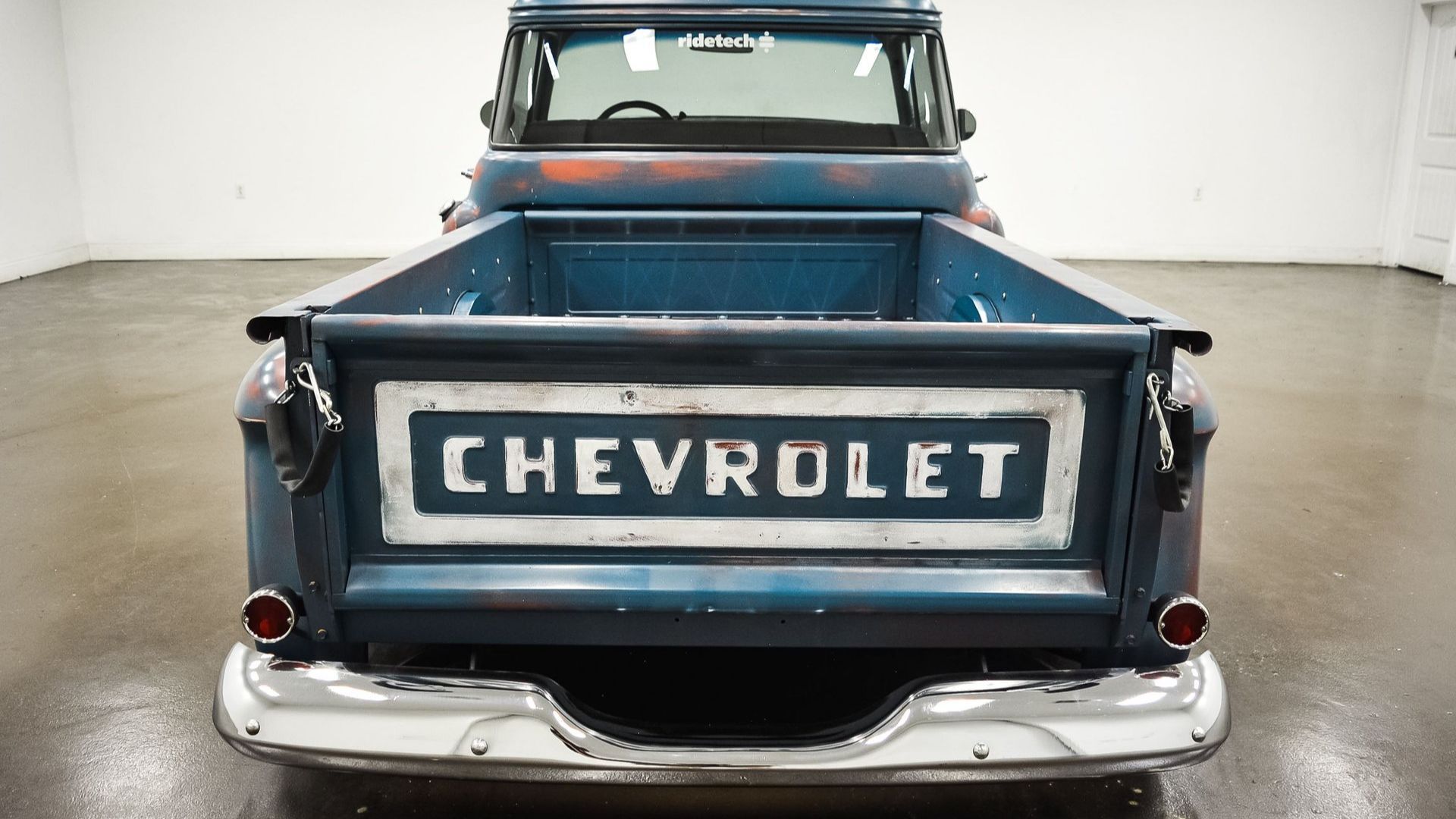 Many people judge an old truck by its bed, and this one really shines in that area, literally. Fresh oak has been stained lightly enough to let that woodgrain peek through. Stainless steel strips dress up the space further, so you won't want to throw landscaping rock or sod back there.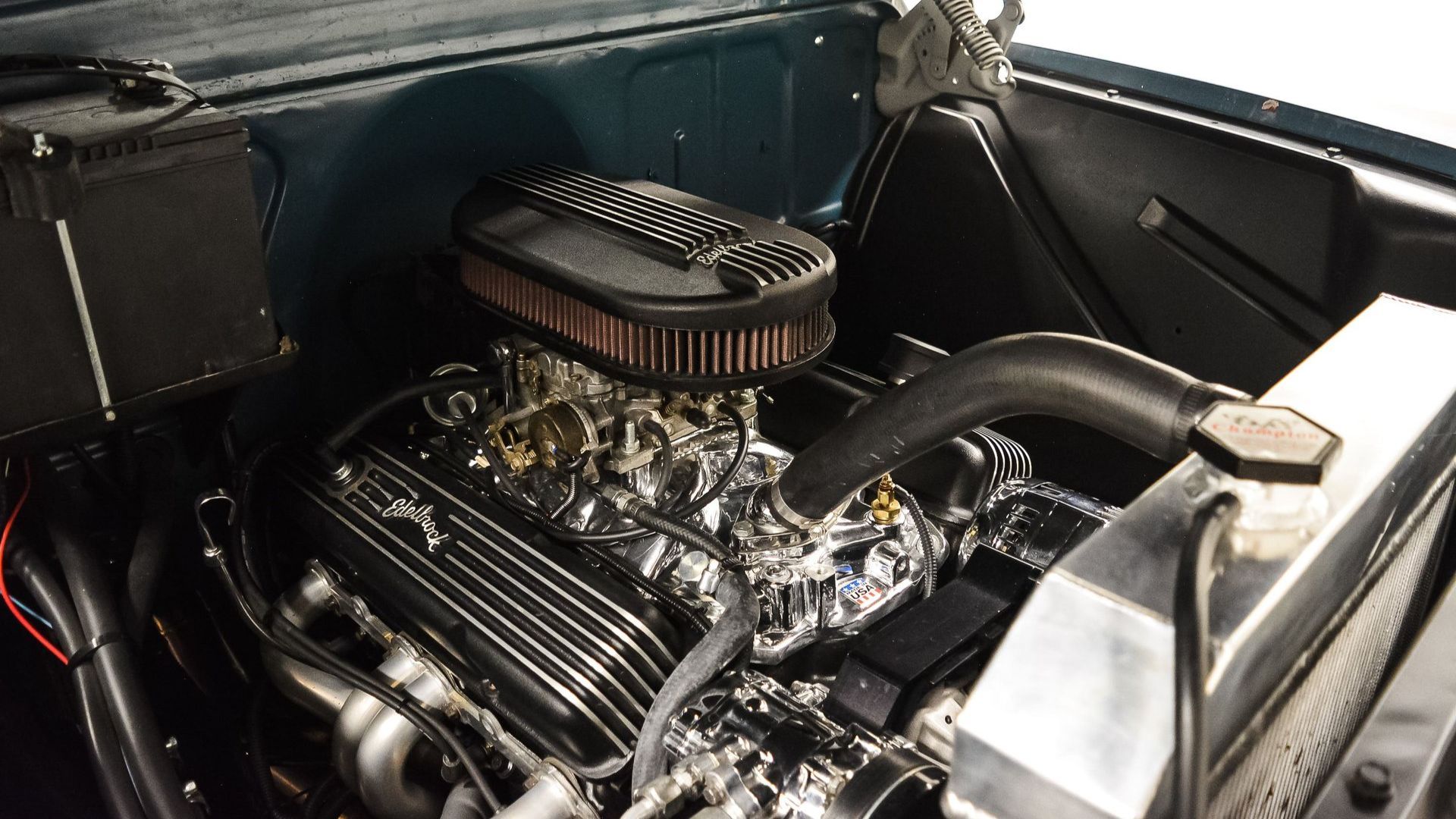 The paint, chrome, and payload aren't everything fresh on this truck. A 350ci V8 crate engine has been installed with an Edelbrock Intake and carb. Other modern touches include four-wheel disc brakes, power steering, and a Ridetech air suspension. Up front is a Mustang II suspension with the promise the pickup has a sportier feel.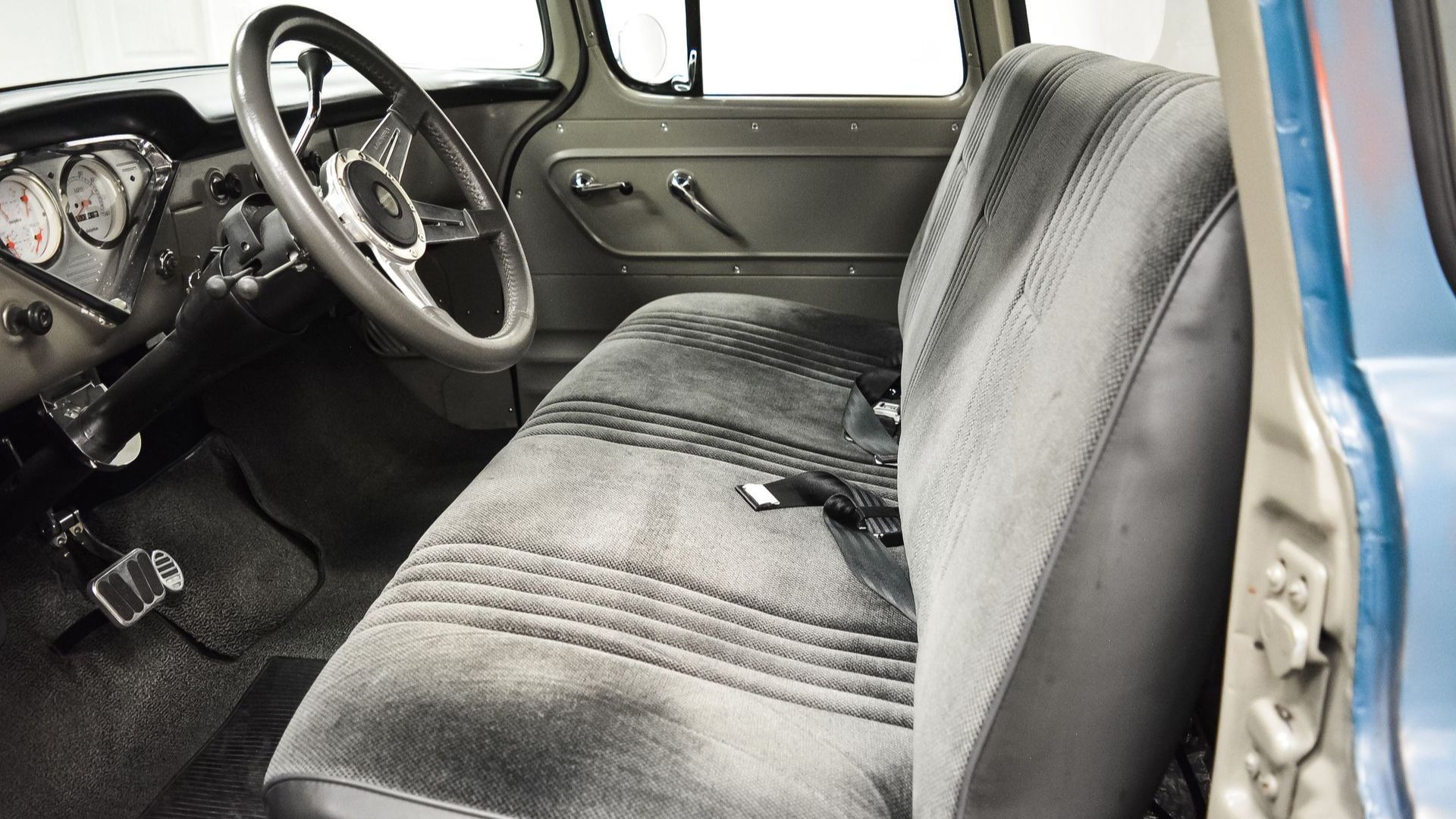 As you can see, the updates have changed the interior, which looks nice and clean with grey cloth upholstery on the bench seat. An aftermarket steering wheel sits on the tilt column, while white-faced Dolphin gauges have been wedged into the factory diamond-shaped cluster, so some of the vintage appeal has been preserved. Vintage Air heat and AC keep the cab nice and comfortable for year-round use, if that's your pleasure.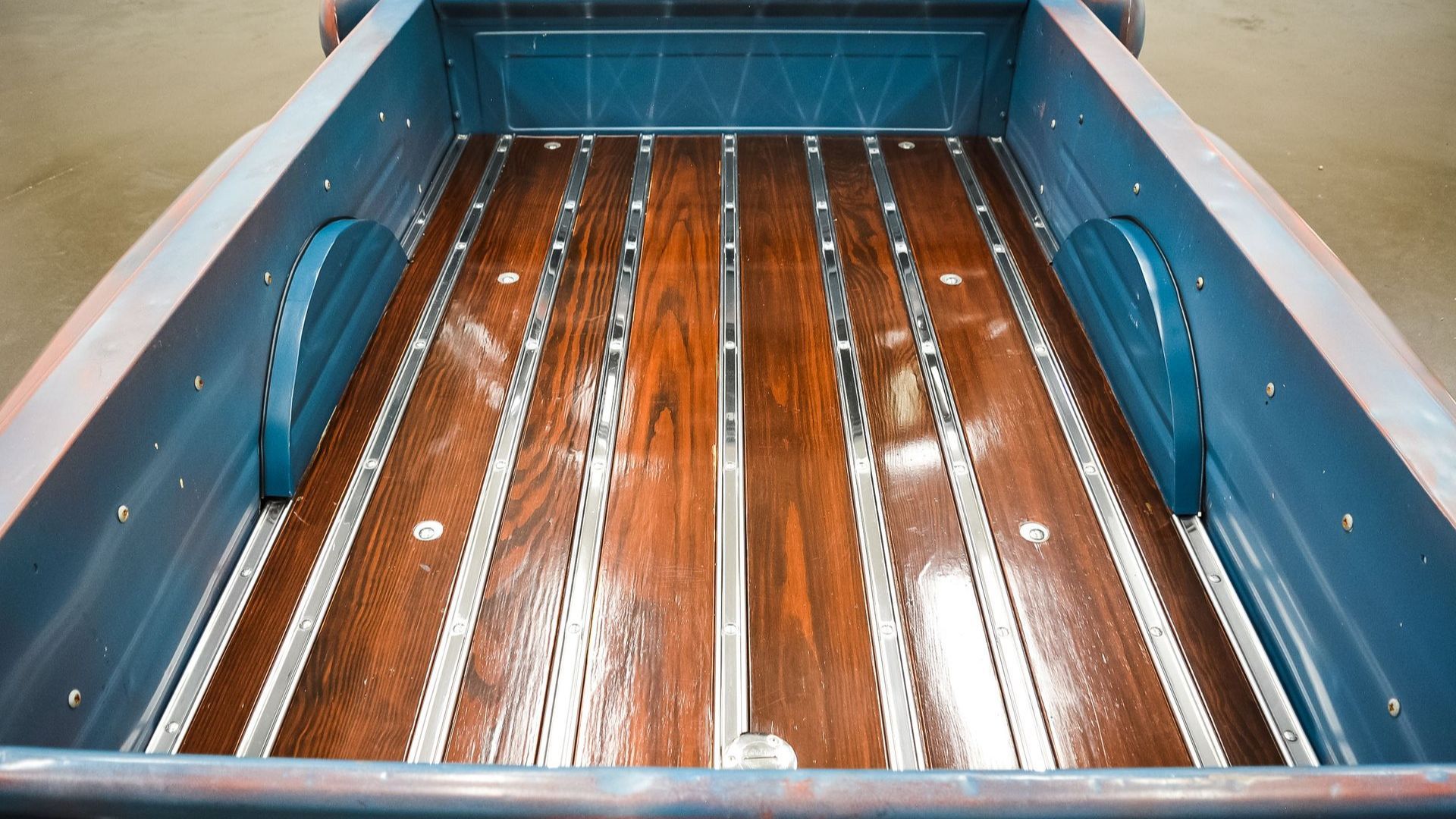 This 1957 Chevrolet 3100 won't appeal to everyone, but the right person will think it's cool. If that's you, it's being sold by Classic Car Liquidators.