Wait until you see what's under the hood.
---
Nobody's going to call a Dodge Challenger R/T Scat Pack a sleeper, but they're also not going to expect one to take down a Hellcat. That's what makes this Mopar muscle car so awesome since it's hiding extreme power under the hood, yet you'd never know. Other mods help keep that power manageable, so you could cruise around in this Dodge or take it to the track where domination is all but guaranteed.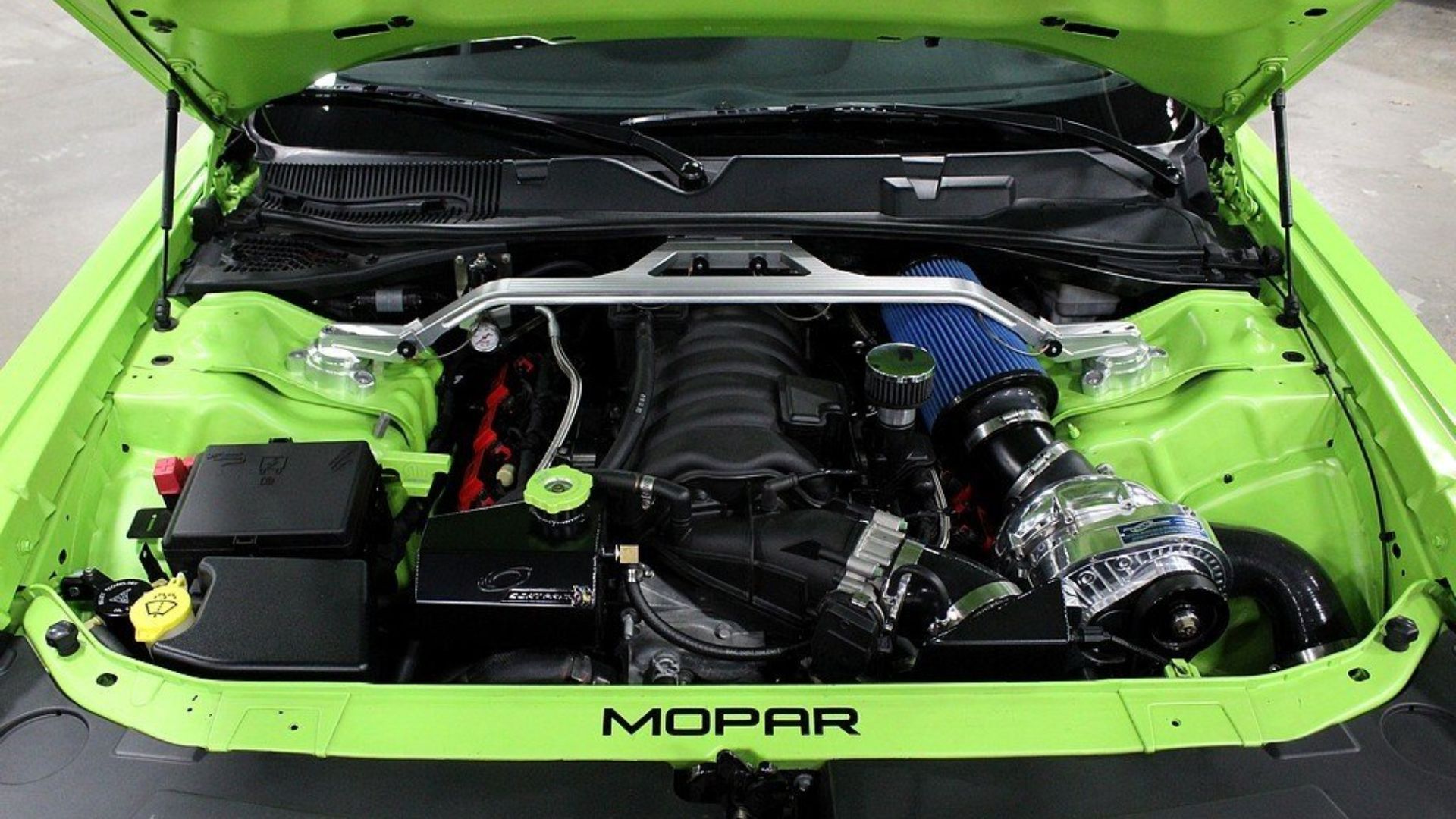 There's no engine swap here, but instead the 392ci V8 has been fully built using parts like Manley rods and pistons, Comp Cams Stage 3 custom cams, and an 87mm ported throttle body. Force feeding the engine is a Procharger D-1X supercharger with a race intercooler and blow-off valve. Thanks to these upgrades, the Challenger R/T Scat Pack is now pushing 892-horsepower and 774 lb.-ft. of torque. That's enough to clean a Hellcat's clock and then some.
Sadly, this car comes with an automatic. Sure, it probably does a better job of getting through the gears than most humans. An aluminum driveshaft and driveshaft are included.
The suspension has been upgraded, because anytime you add that much power it's absolutely necessary. Among the fresh parts are beefier axles and Spohn adjustable control arms. You also get boost and fuel-air mixture pod gauges on the driver's A-pillar. You could add further to this list or just enjoy the car as-is.
Matching that explosive performance, or at least trying to, is the Sublime Green exterior with plenty of black accents. You'll note the red recovery hook in the front fascia, plus the Scat Pack emblems on the front fenders and rear fascia let people know this is no ordinary Challenger. Still, they won't be prepared for when you throw down.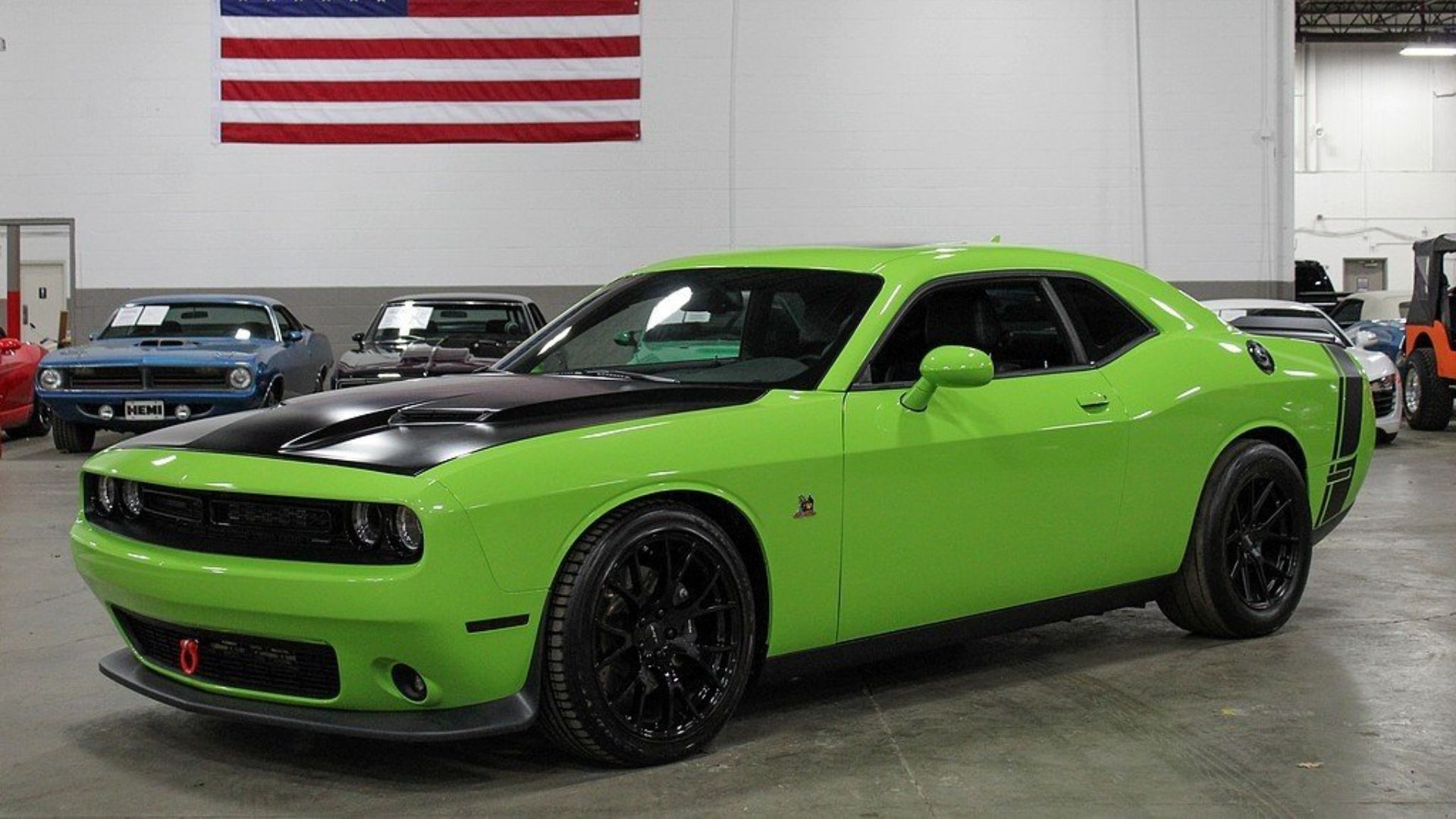 It's not every day you run across something like this 2015 Dodge Challenger R/T Scat Pack. It looks fantastic and performs even better, thanks to the right setup and a professional build performed by Modern Muscle Xtreme. If you want to put it in your garage before someone else does, it's being sold through GR Auto Gallery.