Only 500 of these trucks were built in 1997, and this one is signed by "The King" himself!
---
Richard Petty's relationship with Dodge spans most of his racing career, and in the mid-'90s, a limited number of Dodge Ram pickup trucks were created to celebrate The King. It's ok if you've never heard of the 1997 Dodge Ram Richard Petty Signature Series as only 500 examples were built that year (in addition to the 1,400 made in 1996) featuring NASCAR style and Richard Petty branding. If that wasn't good enough, this one was personally signed by Petty in 2005.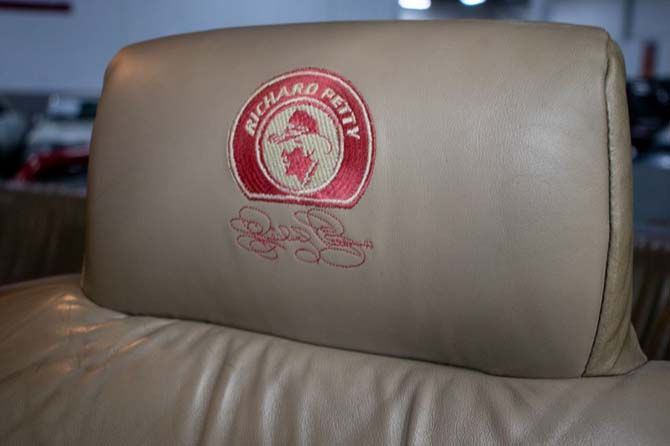 To make Ram trucks worthy of The King's branding, the outside was modified with a lower body kit including a chin spoiler, side skirts and running boards, but the coolest part is the black steel American Racing wheels with NASCAR-style yellow block lettering on the Goodyear tires. Gold decals with Petty's signature can be found on the doors and tailgate, and this truck also features carpeted cargo bed sides with a rubber cargo floor insert.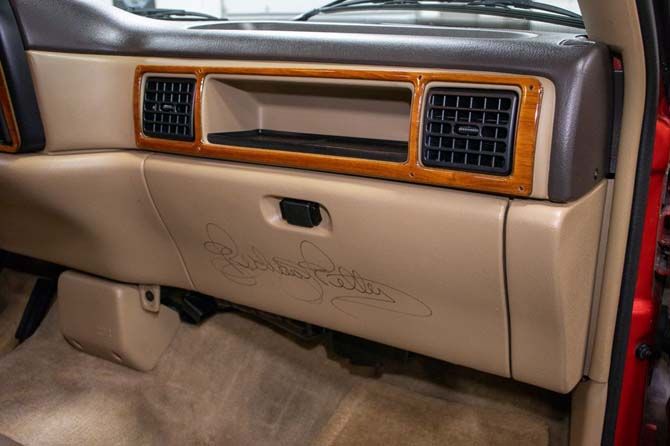 Inside, wood trim was added on the dash and the leather headrests were embroidered with the Richard Petty logo, and the true highlight of this truck is Richard Petty's autograph himself. Pictures show both Richard and Kyle Petty posing with the truck back in 2005 during an event where Petty signed the glove box. Under the hood, this Dodge Ram has the 5.2-liter V8, and despite the truck having almost 140,000 miles, it shows really well in pictures even when it comes to the undercarriage.
This 1997 Dodge Ram Richard Petty Signature Series has three important Rs to collectibility (it's red, it's rare and it's signed by Richard Petty), and it's currently being sold through GR Auto Gallery for $18,900.