And everyone in the Mopar got away…
---
People say you can't outrun the police radio, until someone actuallyoutruns the police radio. That's exactly what happened in Raleigh, North Carolina on the evening of June 13 when the driver of a Dodge Challenger led North Carolina State Highway Patrol on a chase which hit 130 mph. Even though the Mopar muscle car wrecked out, everyone inside it were able to get away from authorities and are still on the loose.
A Mustang driver also successfully outran the police recently. Learn what happened next here.
The pursuit started on Interstate 540, where the muscle car was clocked going 130 mph. The driver attempted to ditch the pursuing cops. That plan seemed to be working, until the driver took an exit and didn't realize he was speeding straight for a dead end on New Leesville Boulevard. Funny enough, a local report noted that dead end has been the termination point for 2 high-speed chases in as many months.
Even though the Dodge Challenger driver wrecked out after the muscle car crashed through a fence at the end of the road while going 90 mph, all 4 occupants got out and were able to run away before police arrived on the scene. However, they left behind a pellet gun and a large quantity of cash.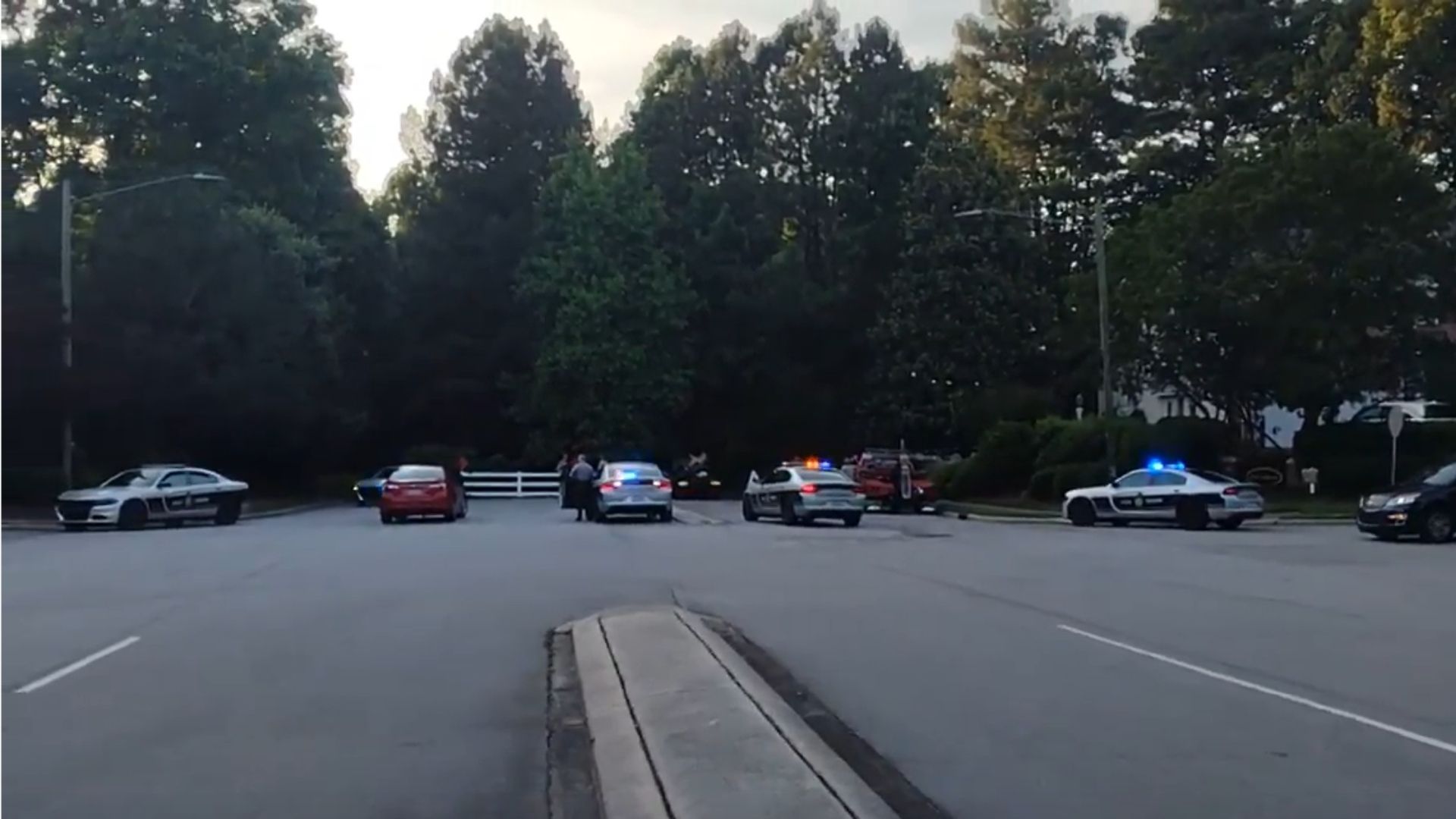 Before you think these guys were stupid like so many other criminals, they were using a rental car, so police couldn't just run the registration and then show up at the owner's house. It's not clear what information the rental service collected and considering all four males in the car have been described by authorities as teenagers, we're doubtful they obtained the car legitimately. Despite bringing K9 units to the scene, officers were unable to locate any of the suspects.
While we don't endorse running from the police, this does illustrate that it is possible to get away, although it's not likely. This incident reportedly went down quickly, so there was only one pursuing vehicle, a factor which probably helped these teens get away.