The all-electric Ford Mustang scorches down the quarter-mile in 8.128 seconds at 171.97 mph.
---
Funny car driver Bob Tasca III may have gotten used to sitting behind the wheel of 11,000 horsepower land jets, but it's in the humble Cobra Jet 1400 that records are being smashed. Since the class isn't huge right now, the Mustang keeps breaking its own record in the quarter-mile for full-bodied all-electric racing.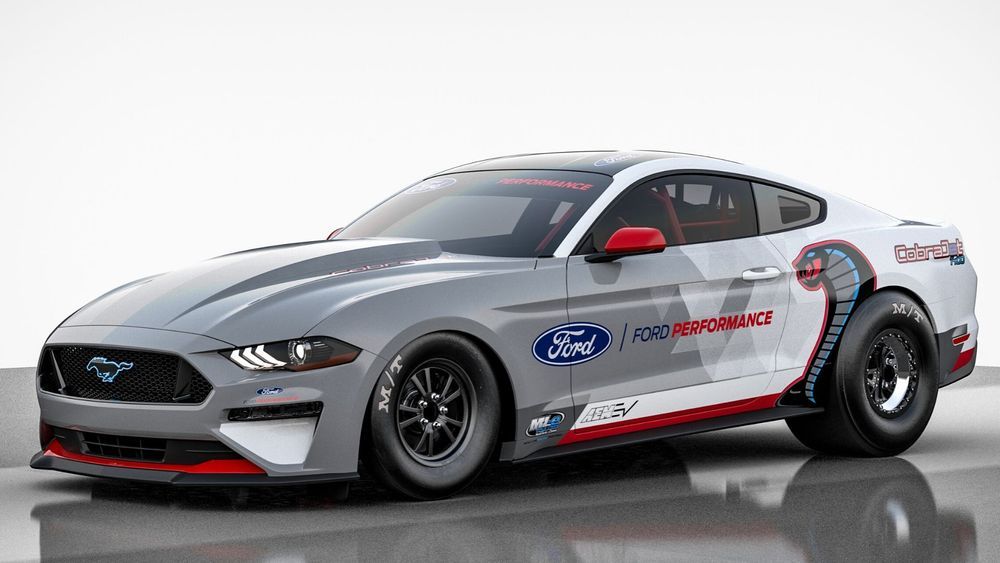 The Mustang's previous record was set last September of 8.27-seconds at 168 mph - which was broke during the first pass of the day. This comes thanks to the equivalent of 1,502 wheel horsepower, despite the name 1400 based on the horsepower they expected the prototype to have.
We haven't heard otherwise, so we assume the plan from Ford is still to make a limited run of 68 production models based on this prototype, and the last information released suggests that it will have a price tag of $130,000, before options. More importantly, the car represents development inside Ford for using EV technology.
Personally, I'm still hoping that automakers start using electric motors to supplement power on mass production models, and then modern muscle cars would really be cooking with fire. With that being said, a 1500-horsepower $130,000 car is not going to become the new mainstream Mustang, but it would exciting if Ford took the magic of this car, and used it to boost the production Mustang's output.
There are plenty of street legal, twin-turbo Mustangs making 1500-horsepower and running low 8s, so combining the technologies only seems to make sense, while automakers seem more dead set on replacement, not co-existing. It's nice to see that the technology exists, it would be even nicer to see it applied to the consumer side of Ford.