Ireland is a beautiful destination for a vacation – it's a potential boon for car spotters, too.
---
There are just over 3,000 miles of roadway in Ireland. By comparison, that's less than a quarter of what you'll find in Rhode Island, and about a tenth as many roads as you'll find in Alaska.
Check out four rad rear engine classics here.
Ireland may be short on roads, but it's certainly not short on car enthusiasts. This brief video by The Miniature Scenes on YouTube shows a selection of interesting cars driving down the road in Ireland, as part of a classic car event.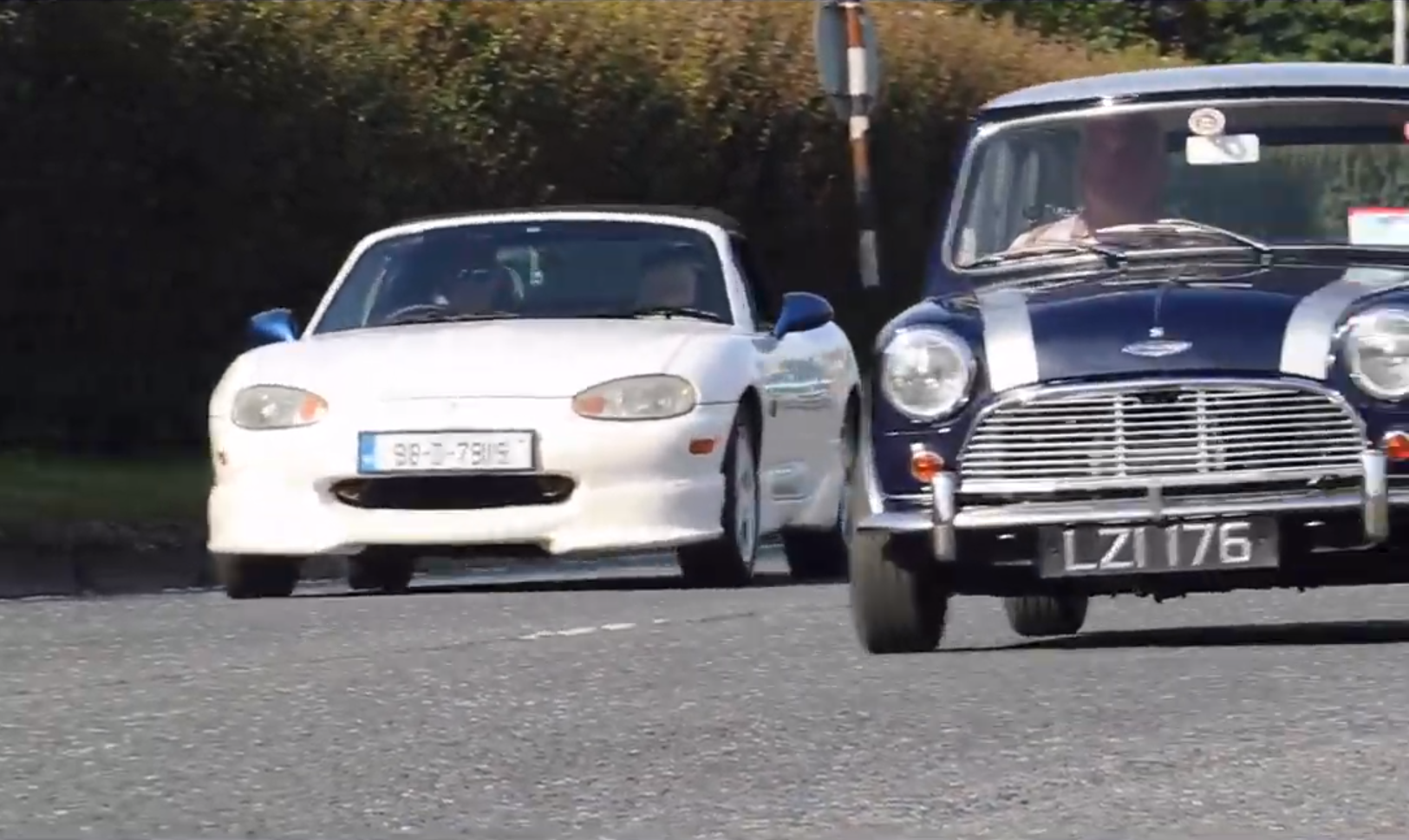 Despite being less than a minute long, there's a wide range of exciting classics in the video. Interestingly, most of them are cars that we commonly see in the United States, although there are a few surprises.
The opening shot shows an NB Mazda Miata and an original Mini Cooper that would fit right in at any Cars and Coffee event here in the USA. Speaking of which, there are a few American cars in the video as well.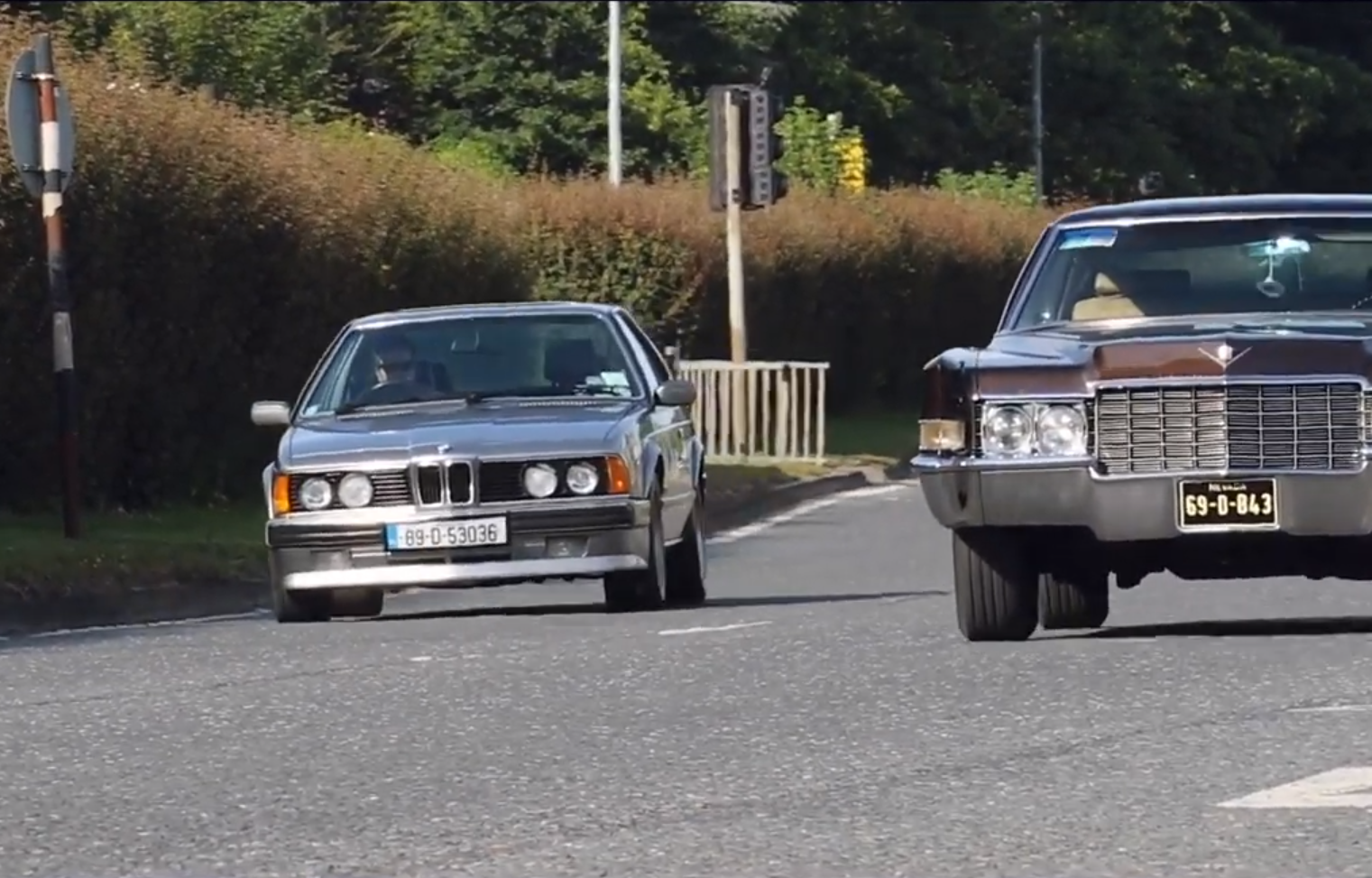 We see a classic Cadillac, as well as a 1970s Ford pickup truck, complete with a lift kit and big tires. Seeing one of those in Ireland must be a unique experience.
Besides the Miata, we see a couple other Japanese classics – a TE27 Toyota Corolla and a Nissan 180SX (sold here as the 240SX hatchback).
There are a ton of classic BMWs as well. Of course, there's an E30 3 Series, as well as an E28 5 Series and its sexier coupe cousin, the E24 6 Series.
Besides the Mini, the only classic English car we see is an MGB roadster. However, at the very end, we see an Opel Manta GTE. While we never got that car in the United States, we wish we did.
---
ClassicAndCollectorCars.com would like to thank American Collectors Insurance for their continued support of the collector car hobby. As the highest customer-rated classic car insurance company in the industry, American Collectors Insurance provides innovative insurance products tailored to the unique needs of fellow Collectors.

Since 1976, American Collectors Insurance has specialized in protecting the passion of Collector enthusiasts of all types, including American muscle cars, antique/classic cars, hot rods, resto-mods, vintage cars, classic motorcycles and specialty collectibles including automobilia.

To see how much you can save on an Agreed Value insurance policy that will properly Protect Your Passion™, request a free classic car insurance quote online in seconds at AmericanCollectors.com.