There's just something about the Challenger's shape that lends itself to a convertible body style. We're surprised that Dodge hasn't offered a factory convertible yet.
---
We're saying this, because we've actually seen a few Challenger convertible conversions. They're handsome-looking cars for sure, and it helps that the conversions we've seen have been of high quality.
This is the first Hellcat convertible we've seen, though. It currently for sale at a dealership in Chantilly, Virginia. We're not 100% sold on the color combination, but the execution is admittedly excellent.
Don't get us wrong, white with a blue interior is an all-time classic color combination, and we love it. But the blue racing stripes may be a bit much, and there are so many other great colors for the Challenger that we'd like to see in droptop form.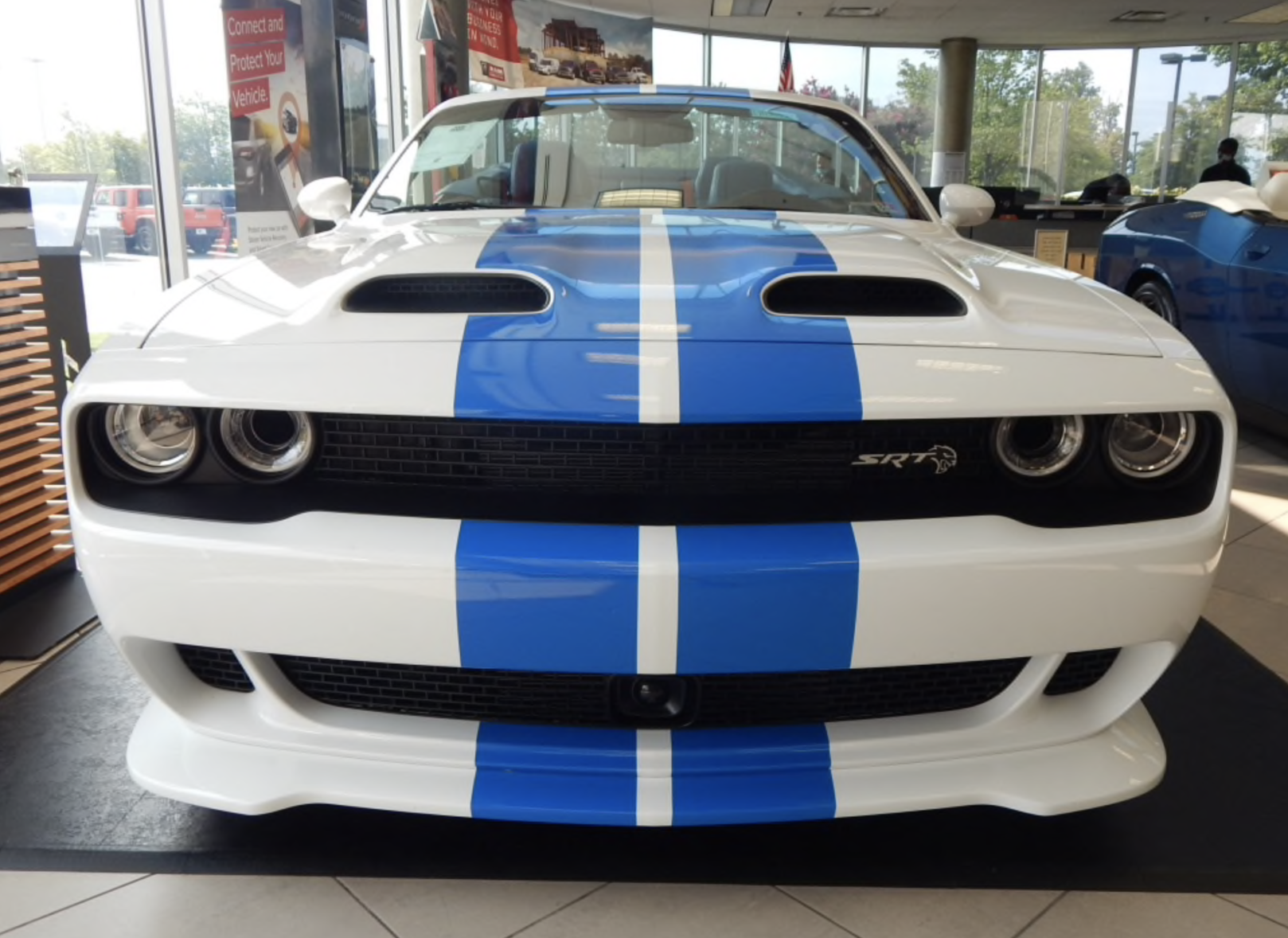 Obviously, cutting the roof off of a 707 horsepower musclecar is a surefire way to turn it into a pretzel the first time you punch the loud pedal. Most cars draw a considerable amount of their structural rigidity from the roof panel.
As a result, the convertible conversion included plenty of chassis reinforcement. You'll find subframe connectors underneath, as well as front and rear strut tower braces helping to keep the car square.
We're sure that that adds to the weight penalty inherent in most convertibles, but in this case, we'd say it's worth it. With 707 horsepower under the hood, there's plenty of power to spare.
Despite the convertible conversion and custom interior work, we were surprised to find that this Hellcat was retailing for under $100,000 – $94,995, to be exact. The dealer website lists the cost of the custom work at $20,950. If it was up to us, we might pick a different color – and we'd definitely go for a widebody.