What's more fun than camping? How about camping in a decked-out Volkswagen camper van?
---
The VW Vanagon is a classic camper that needs no introduction around these parts. These Westfalia campers have a terrific reputation that's well-deserved.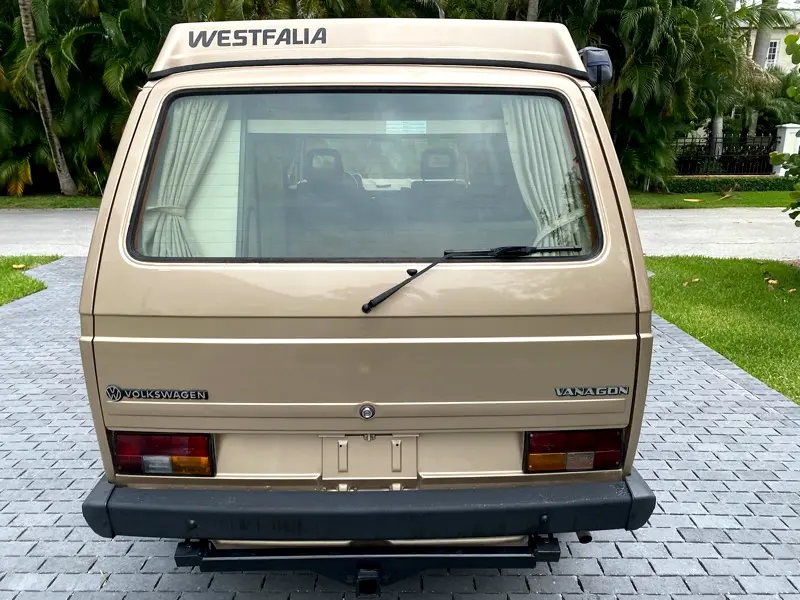 The example seen here is currently being auctioned off by Awesome Joe Auctions. Located in Delray Beach, Florida, this Vanagon is ready to help a new owner make some memories.
The interior appears remarkably clean, and in good original condition. The previous owners of this van have apparently taken good care of it.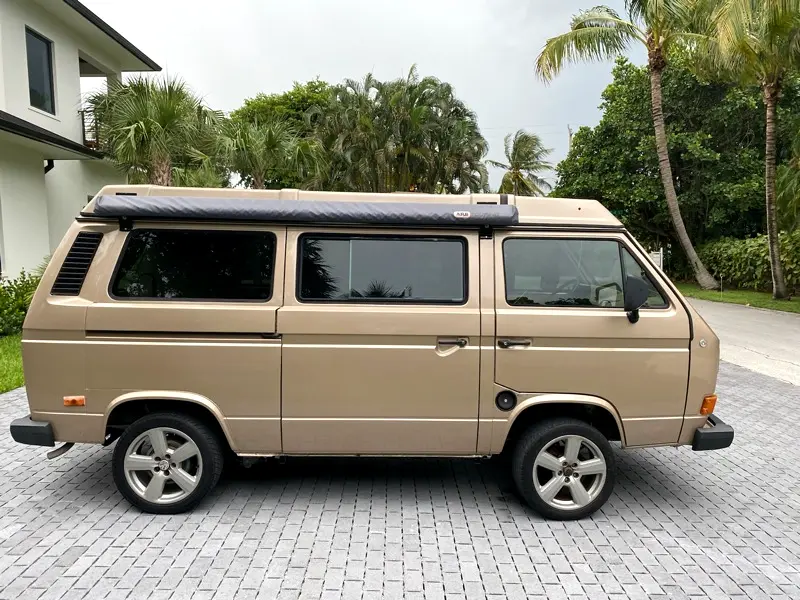 This Vanagon has a rebuilt engine, new transmission, and tons of other service performed recently. The listing states that it is mechanically sound and drives great.
The bumpers were also recently replaced, and it was treated to a fresh paint job. The Vanagon is currently rust free, but the ad states that any rust was "cut out and glassed." We'd prefer fresh metal to fiberglass, but that's just us.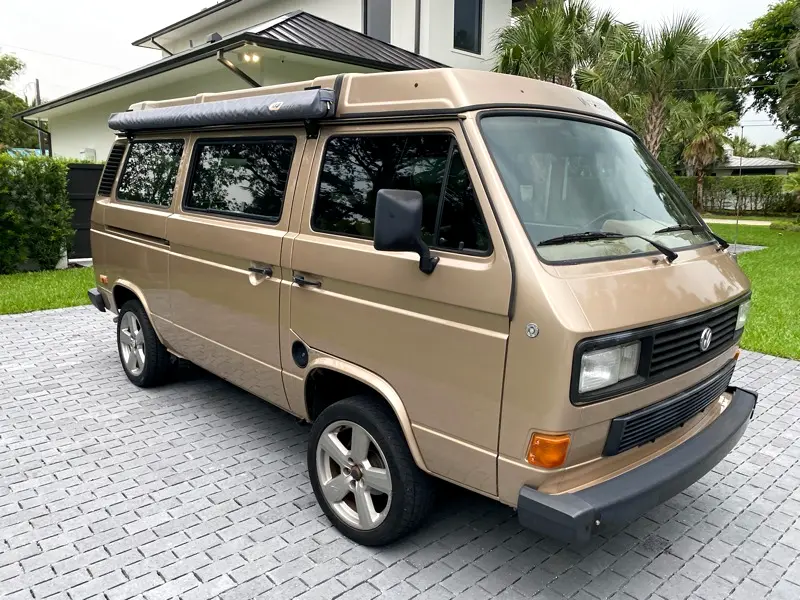 The desert beige color, combined with the Vanagon's boxy shape, reminds us of Mom's refrigerator. We're not saying that's a bad thing, though – this color looks great on a Volkswagen camper, and it makes us feel like we're getting ready for a safari.
There's a new exhaust to keep the engine quiet, and a new stereo to drown out whatever other noise may interrupt your enjoyment of the great outdoors (or even just your daily commute).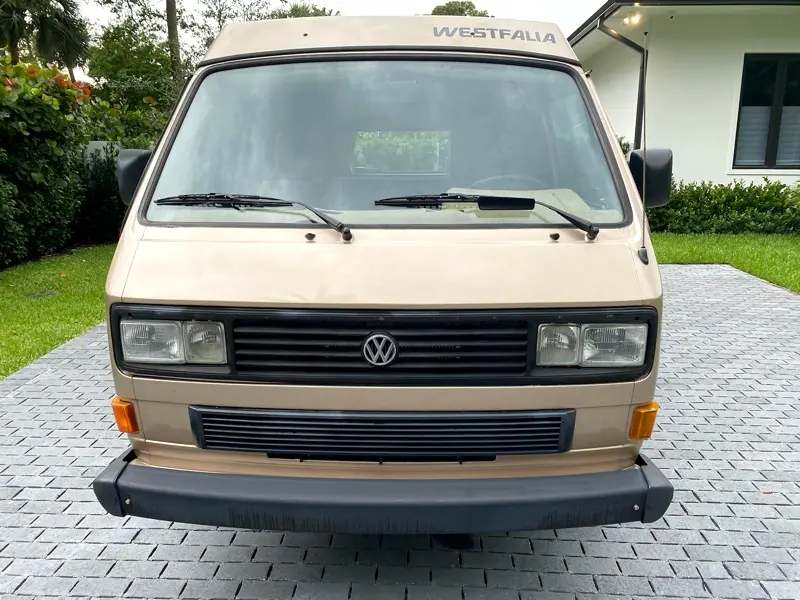 All in all, this Vanagon looks like an ideal way to enjoy the wilderness and stay comfortable while you're at it. It's easy to see why these vans have such a dedicated cult following. The bidding is already red hot, so it's best to get in early if you want to make this classic Volkswagen yours.