Ceramic coating isn't just for new cars. Watch a pro detailer make this Alfa Romeo GTV look better than ever.
---
Ceramic coating has supplanted carnauba wax as the paint finish protection of choice for most folks who own newer cars. As we can see in this video, it's a great choice for classics, too.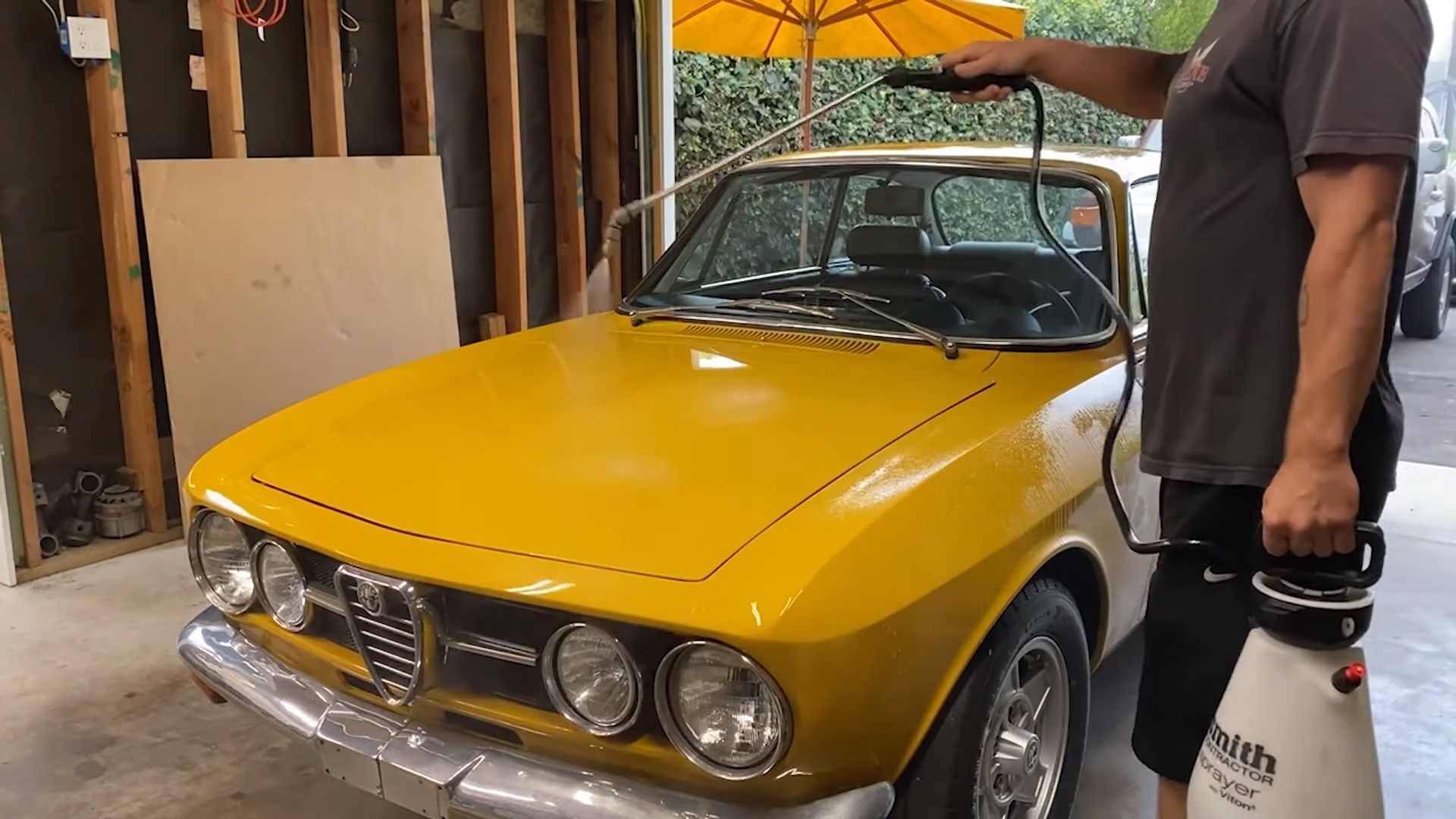 The Alfa Romeo GTV is one of the most beloved Italian cars ever. After getting up close and personal with this beautiful 1969 example, it's easy to see why.
Red may be an iconic color for Italian cars, but we love the yellow on this one. It's a great-looking paint job, but it has a few small swirls that will be taken care of before the ceramic coating is applied.
First, a careful indoor wash. We lack the patience and the expertise for this. That's probably because, like overgrown children, we're addicted to playing "fireman" with the hose.
We did gather a great tip by watching this part, though. After washing, make sure you open your doors and dry your door jambs. That way, you won't end up with water messing up your polish or wax job. He uses a handheld air dryer, which also prevents towel marks in the paint.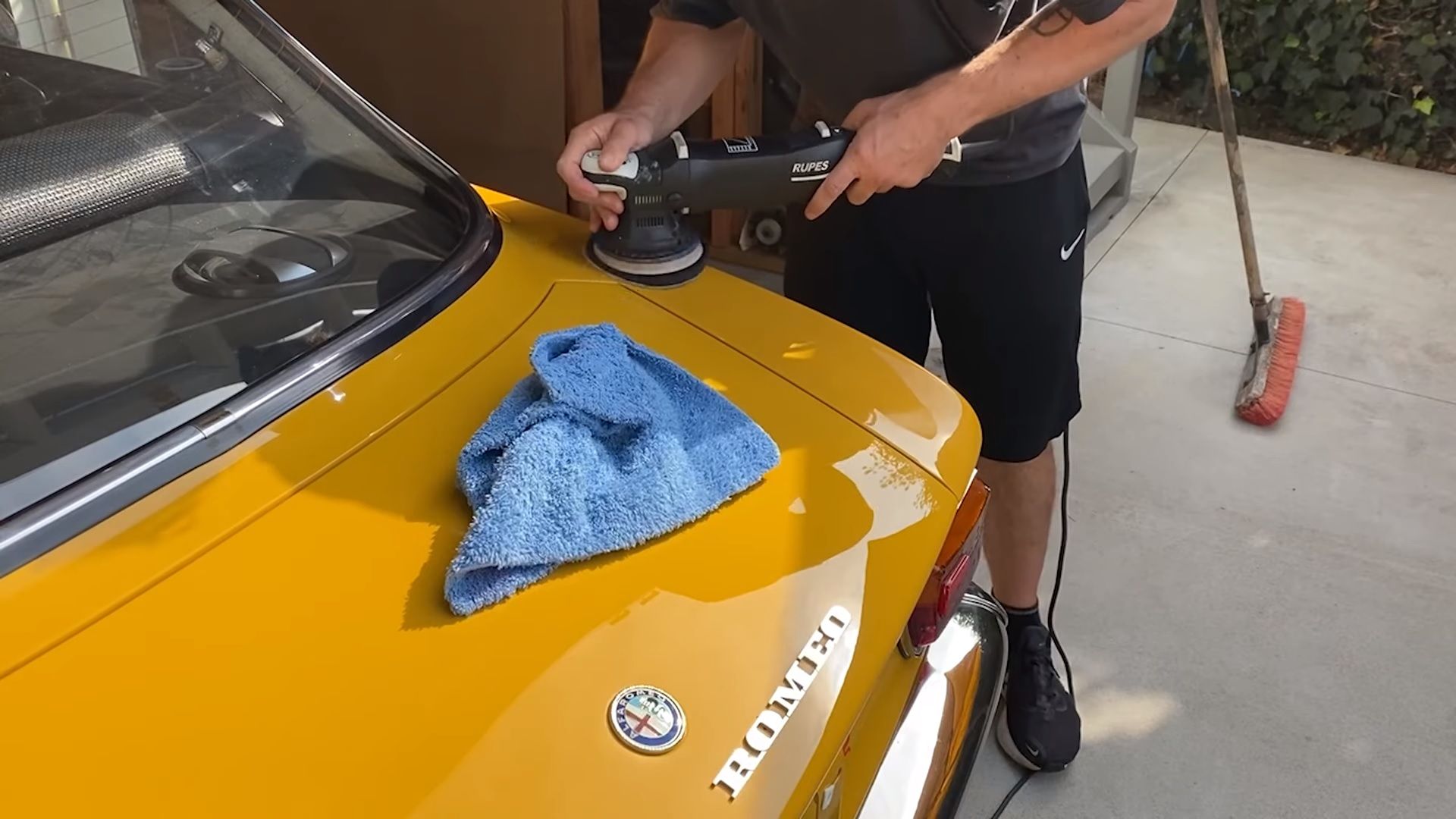 After a light machine polish, the ceramic coating is applied by hand. Ceramic coating your car isn't difficult, but it requires care and patience. If you love your car, it can even be a fun weekend DIY project. Just be prepared for the necessary time investment.
The end result is simply stunning. It was certainly worth all of the effort, and it has us excited to get out in the garage and work on detailing our own fleet of classics.