Where would you take this sporty Alfa Romeo?
---
The Alfa Romeo 4C is one of those cars that when you see it you just can't get over how stunning it is. But despite its award winning beauty, it is the functionality of this car that is so impressive. Curvaceous body lines give new definition to aerodynamics while the 237-horsepower 1.75-liter turbocharged four cylinder engine paired with a 6-speed dual-clutch paddle shifted automatic transmission offers a decent weight to power ratio. Alfa's Electronic Differential Control System provides accurate and precise traction for the track or that swerving back road and the Alfa DNA Pro-Drive Mode Selector allows the driver to tailor the ride quality to match driving conditions.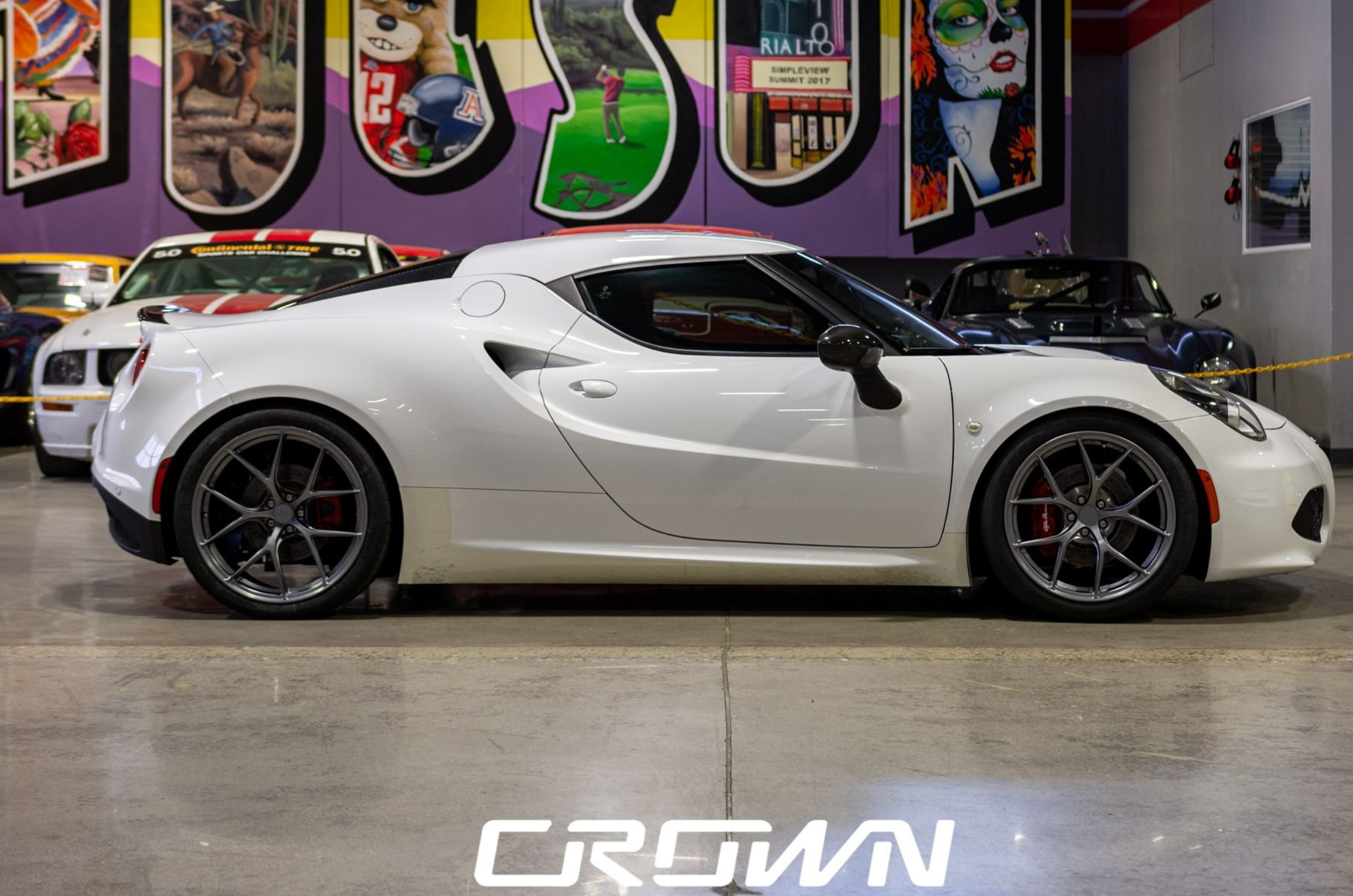 Inside, the supercar style cockpit is filled with a perfect mix of traditional and modern design ques that pronounce both comfort and functionality. Exposed carbon fiber trim and striking stitch work contrast with a classy black leather upholstery that is not limited to the sporty bucket seats. A 7.0-inch instrument panel provides the driver all of the needed information to speed through corners or comfortably cruise across the country.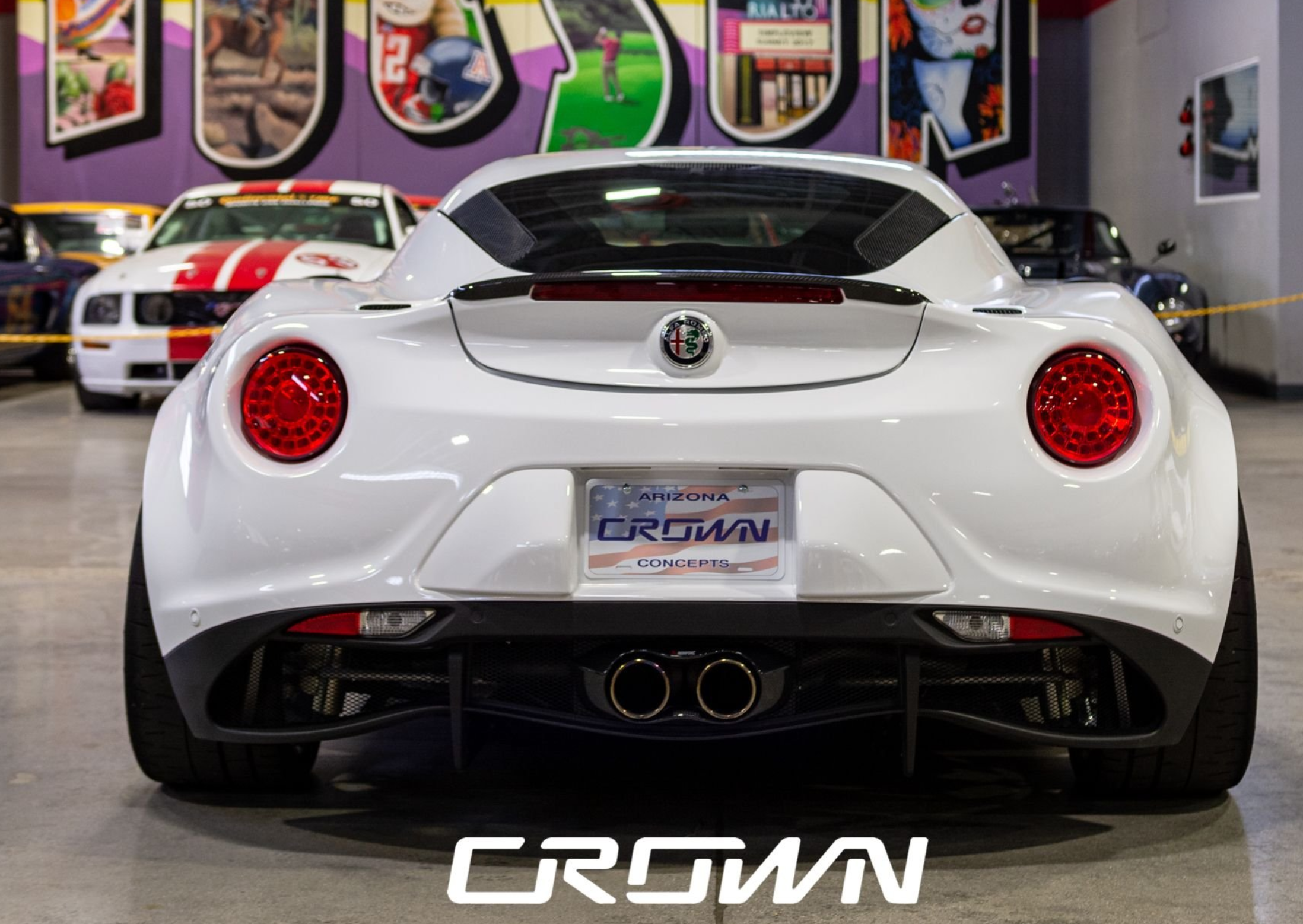 The original MSRP for the Alfa Romeo 4C is actually a lot more affordable than you would think, given its supercar roots and luxurious styling. However, it does leave a bit to be desired. Though decent straight from the factory, the handling could be improved upon and the stock power rating is not exactly mind-blowing. If 4C perfection is what you are after, then you could shell out the near $70,000 for the MSRP and another $10k in modifications or you could find one that is already built and ready to go, like this 2018 white example being offered by Crown Concepts. The car comes complete with front and rear suspension performance upgrades, a performance ECU upgrade, and an oversized intercooler upgrade all for less than the car's original MSRP. Not to mention, with less 7,300 miles on the clock, the car has barely been broken in.