But it's going to cost you!
---
Callaway has built a legacy for itself via the cultivation of a masterful catalog of vehicles that represent the epitome of speed and power. These creators have mastered the art of modifying cars to create something more than a vehicle. These machines have been converted into asphalt eating beasts that command a high price and level of respect both on the street and the track.


This particular example is the Chevy C7 Corvette, that being said, this is no normal Corvette. This is the special "race-bred" monster equipped with a 6.2L aluminum small block V8 pushing out some serious horsepower numbers. All of that power is translated to the road via an Xtrac transverse sequential trans-axle, an entire carbon fiber body and some OZ forged wheels to keep you planted on the ground.
The car also comes decked out with a safety cage along with all of the other safety equipment that you need to be ready to rip. These safety optimizations should be more than enough to comply with FIA safety prerequisites allowing you to focus on the road and not worry about putting yourself in harm's way(instead you're just putting like 500k in harm's way, fun. right?). This new C7 GT3-R is the successor to the Z06 GT3-R which was introduced in 2008.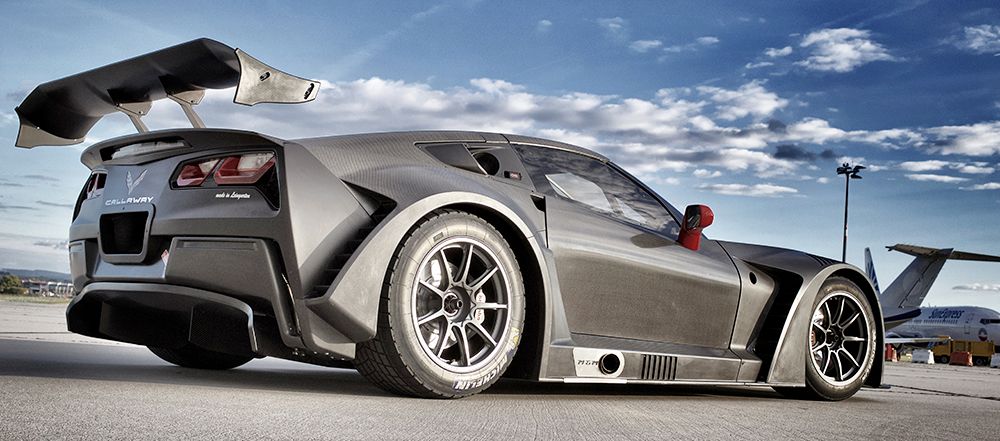 There aren't many cars that you can buy brand new that are ready for the race track. There's a reason why this car requires such a high price, Callaway has made a name for itself through immeasurable achievement in the world of vehicle production. They are virtually world-renowned for their Corvettes and Camaros as some of the most powerful and insane cars available on the modified vehicle market. This praise even goes so far as to say that they are one of the most recognizable companies in the industry. Callaway has made some truly amazing developments in the car-world and will surely continue its legacy built upon performance and raw power for many years to come.
Source: Callaway