Two heavy hitters slug it out…
---
When it comes to modern American performance cars, the C7 Corvette ZR1 and Dodge Challenger Hellcat are some of the top dogs. Before the Ford enthusiasts get bent out of shape, we said "some of the top dogs" and not "the top dogs." The included video is about these two very different vehicles racing each other, a matchup which is most interesting.
Watch a Chevy C10 race a Nissan GT-R here.
Even in stock form, the Chevy and Dodge are potent. Just a decade ago the thought a Corvette or Challenger would be pushing over 700-horsepower straight from the factory was insane, yet here we are. These are truly blessed times to be alive.
The guy notes in the video that the Hellcat isn't anywhere near stock. He says it's running a 4.5-liter Whipple supercharger and a built motor. We don't know what all's going on under the hood, but it's safe to assume there's way more than 707-hp being generated. Big slicks in the rear help maximize what's coming down the driveline, but is it enough to beat the ZR1?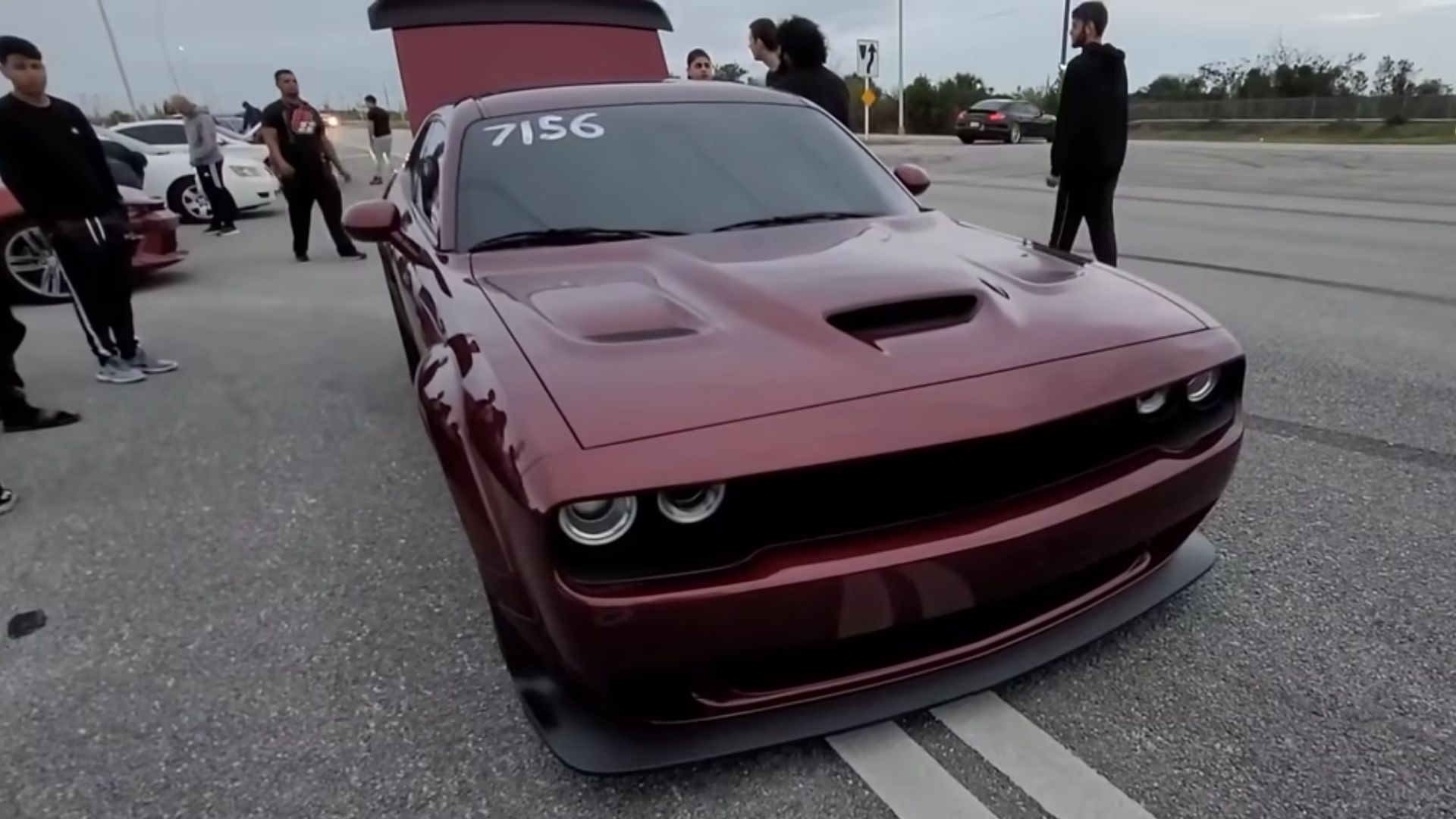 Instead of listing off some vague mods for the C7 Corvette ZR1, the guy in the video just says it's "making a bunch of power." You can see big slicks in the rear, but other than that we have no idea what's been done to the Chevy. It would be nice to know more, but we're not going to get it.
During the race when the camera from the Hellcat is shown, it's clear the C7 ZR1 is running rich as it throws a pretty sizable flame. We're sure you can speculate about why that is.
Even in modified form, there are some big difference between these two cars. The most obvious is weight as the Corvette doesn't have a backseat, helping it come in at about 3,600 lbs. The Mopar on the other hand tips the scale at about 4,400 lbs. There are, of course, other factors playing in here, but weight is something which absolutely affects acceleration in a straight line.
Check out the video to see the race.