There seems to be a trend emerging here.
---
On April 17, an unidentified person traveling over twice the speed limit in a C7 Corvette on the Coquihalla Highway in British Columbia was pulled over by the Royal Canadian Mounted Police. As you already know, that person had their beloved Chevy Corvette impounded. The takeaway here is don't mess with the RCMP, or the Mounties as they're also lovingly called up north. This isn't the first time we've seen Canadian law enforcement throw the book at a speeder, so take note.
Check out a super sleeper Volkswagen Beetle here.
According to a report, an officer with the BC RCMP Traffic Services in Merritt was doing speed enforcement on the highway when he clocked the Corvette doing 243 kph. For all our American readers, that's 150 mph. In all fairness, that kind of speed would get you thrown in jail and your car impounded pretty much anywhere.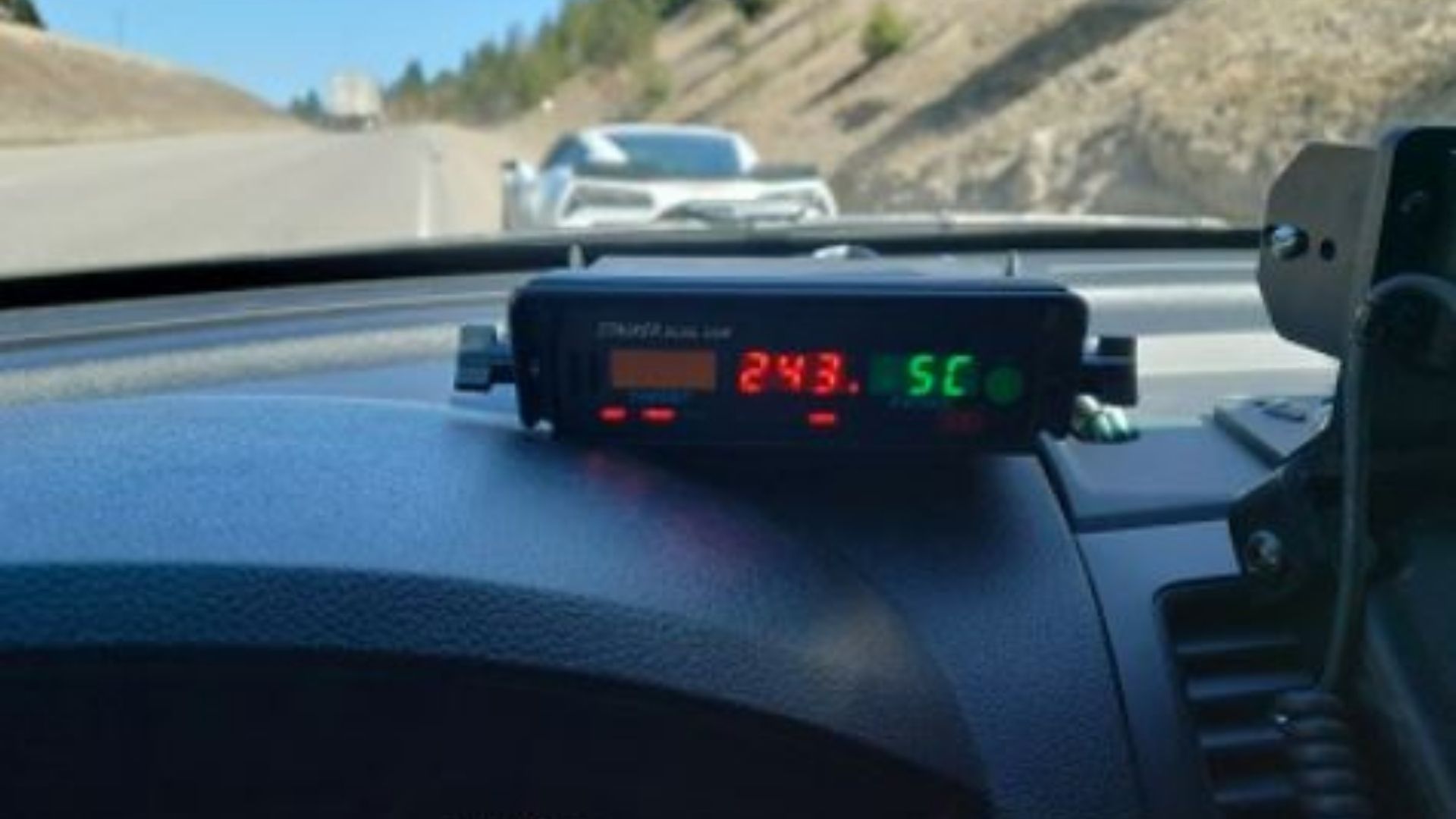 In true Canadian kindness, the driver of this white C7 Corvette didn't get some special bracelets and a trip to the slammer. Instead, they were served with an Appearance Notice for excessive speed. That means a date with a judge. That's not all good, because in the end the penalties could be higher than what's allowed with an officer just writing a ticket. RCMP is reportedly weighing other options which could see the driver's license suspended for a time.
You'd think everyone would understand the RCMP and other Canadian law enforcement isn't playing around when it comes to speeding, but apparently not everyone got the memo. In March of this year, a white C8 Corvette was clocked going twice the speed limit in Saanich, Vancouver Island after traveling 100 kph in a 50 kph zone. That C8 was impounded, just like this C7.
Also in March, a Dodge Charger was impounded after the driver was traveling 152 kph in an 80 kph zone. That driver at least had a creative excuse for speeding, saying he thought the rim on his car was rattling but had to go faster to be sure.
Source: Radio NL