With just 9,000 original miles on the clock, is this one is worth saving?
---
American land yachts not only get roasted often by foreigners living where compact hatchbacks built like plastic Easter eggs are prevalent, but also by people living in North America. In a way that's understandable. After all, not everyone can handle those long expanses of sheet metal, especially when it comes to the monstrous 1977 Lincoln Continental.
Measuring 233 inches long, it's about as close you as you get in an automobile to an aircraft carrier. While some have written these cars off as horribly excessive, even ugly, fortunately there are others who see the value in their uniqueness. After all, we may never see land yachts like these ever again.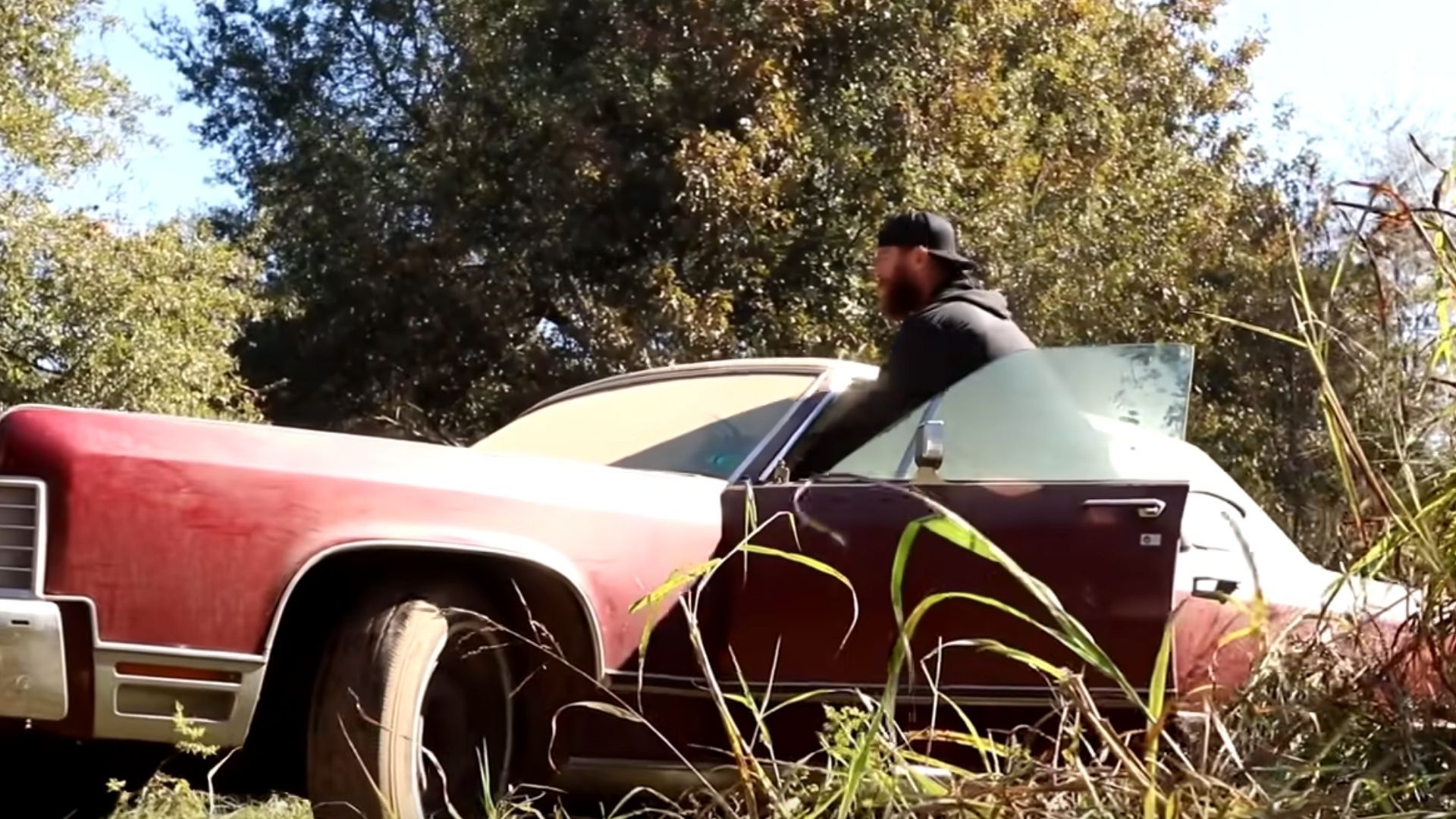 This particular '77 Lincoln Continental has been rescued by Restored, a saga you can see play out in the video. It sat for 35 years, but this barn find is most notable for the fact there are only 9,000 original miles on the clock. That might make it one of the most pristine, original 1977 Continentals out there.
For those who believe size truly matters, it's worth noting the Continental was the big beast on the block in the late 70s. Cadillac caved to pressure with the oil crisis, shrinking the size of its luxury cruisers, but Ford's luxury division pushed forward. Loaded with plush leather seats, acres of legroom, and many other perks, these were prestige rides at the time.
It didn't hurt that the vinyl roof, opera windows, and front grille inspired by Rolls-Royce turned plenty of heads. For these reasons alone, it's easy to understand why the guys from Restored are excited to load this mammoth onto the trailer and get it back home. Check out the video to see them get it running after figuring out why it was parked all those years.