There's still time to grab this rare slice of American motorcycle history.
---
Some people are absolutely obsessed with barn find vehicles, especially motorcycles. It's like that thrill of finding a lost treasure buried away in someone's rural estate that gets the heart pumping. There's also the strong possibility the bike hasn't been altered from its original condition, which certainly is a factor driving increasingly fierce bidding over a particular 1948 Indian Chief.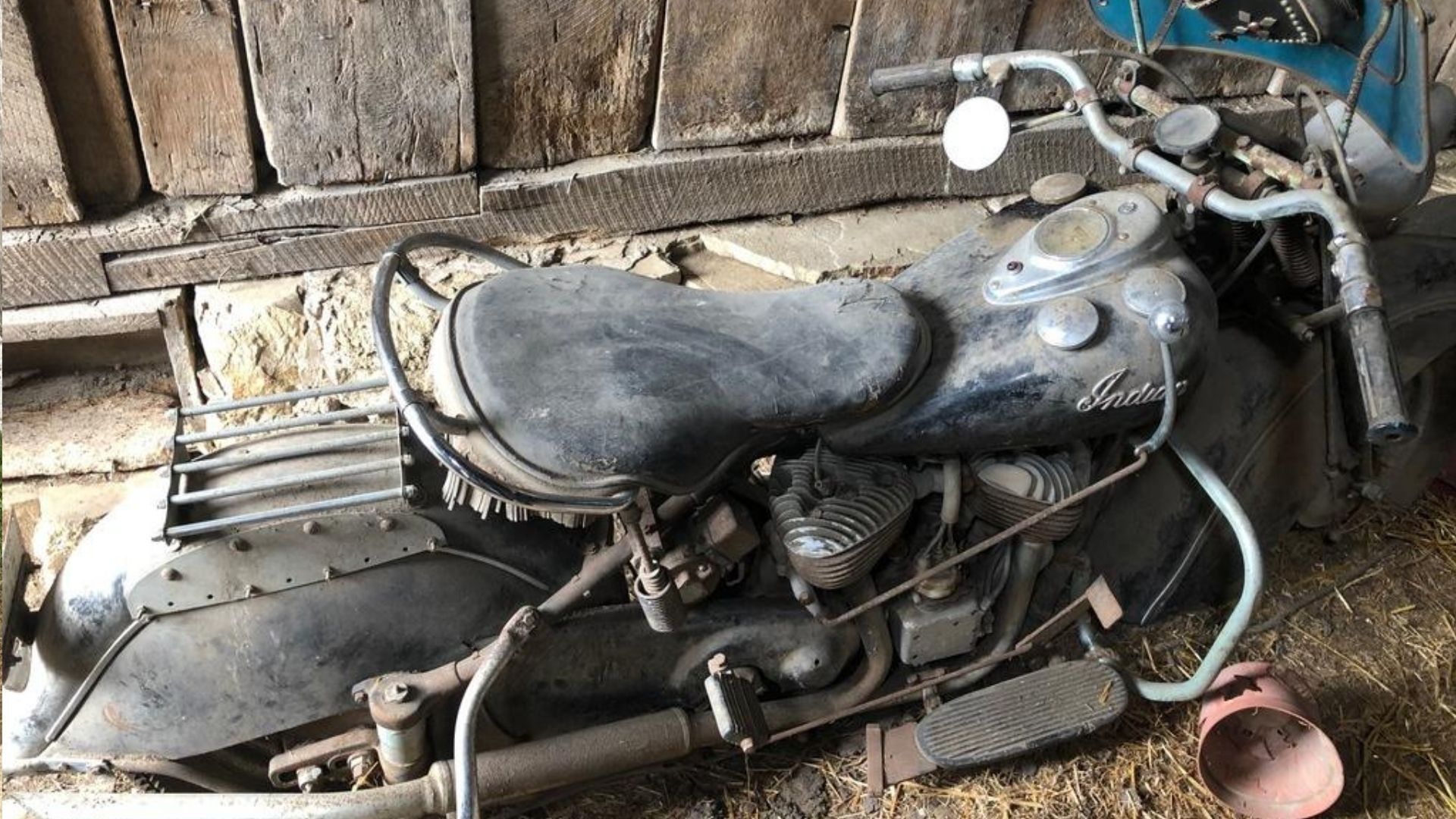 Back in 1948 with the horrors of WWII fading in the rearview mirror, Americans were finally churning out new vehicles, albeit most were barely warmed-over designs from before the war. Harley-Davidson was moving a lot of metal as GIs wanted a stout American bike to celebrate their independence. In fact, the wildly popular Panhead launched in 1948. However, Indian was struggling, which is why it was offering just one model for 1948: the Chief.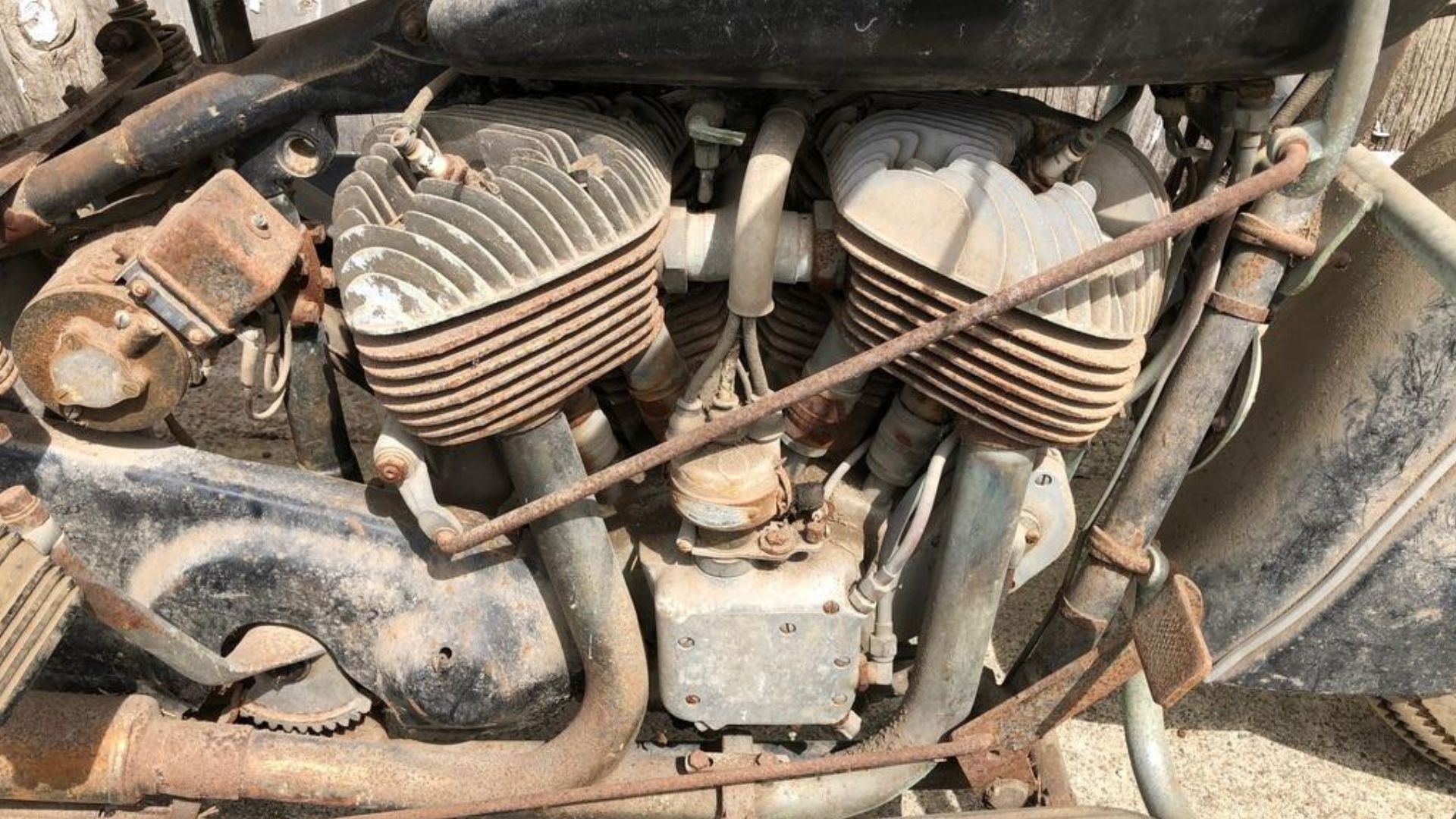 Offered with only one engine option, a 74ci V-twin with a Linkert carb, it was in some ways like a relic from the past. However, there were some interesting features which collectors today find undeniably compelling, including the dual gas tanks, manual spark retard/advance lever on the handlebar, and a suicide clutch.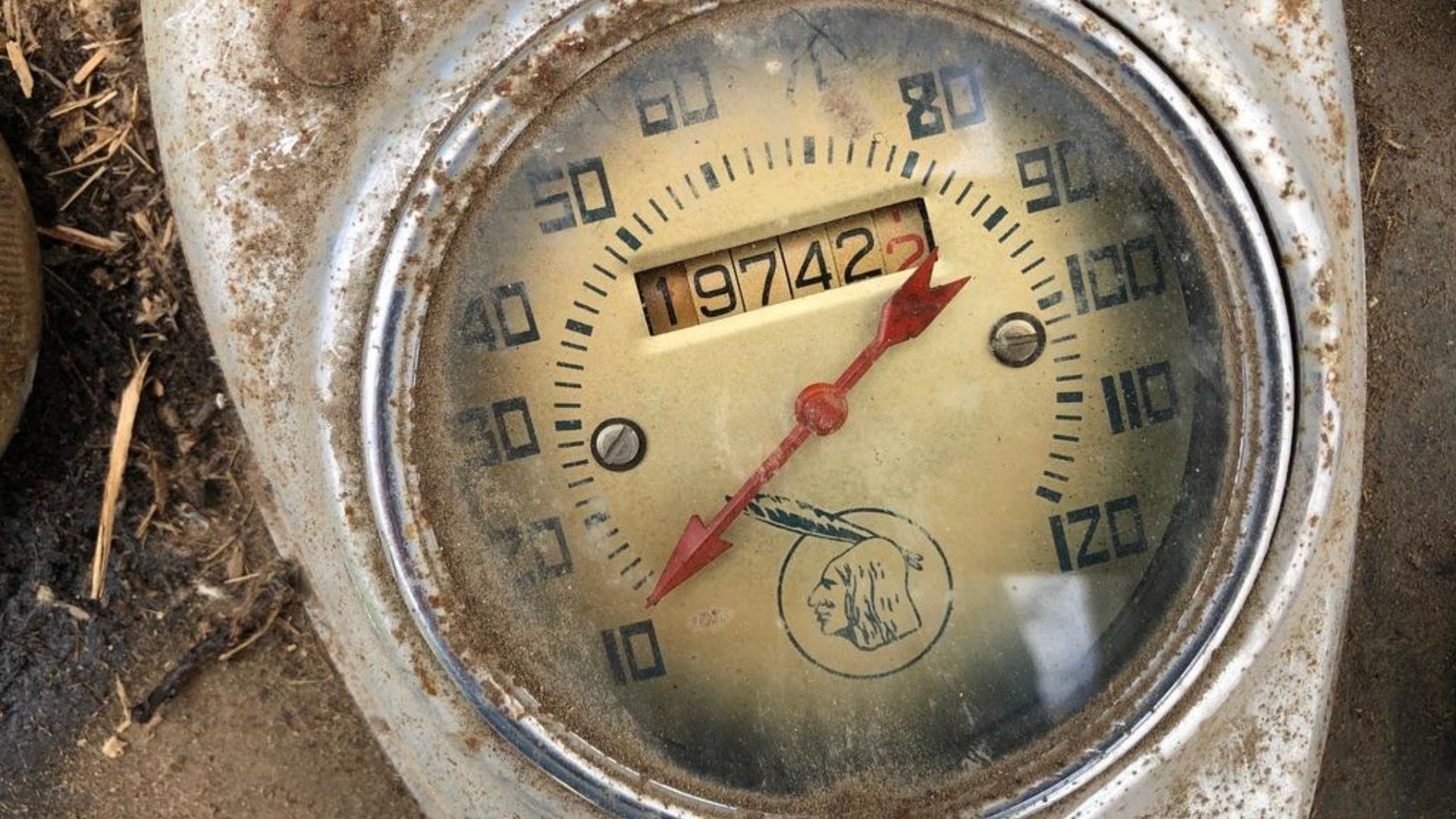 Adding to the modern allure of the 1948 Indian Chief is that an estimated 3,000 were made. Of those, many haven't survived. Many of those which have aren't exactly wearing all their original sheet metal, let alone the factory paint. That's where this barn find motorcycle comes on the scene and just captivates everyone.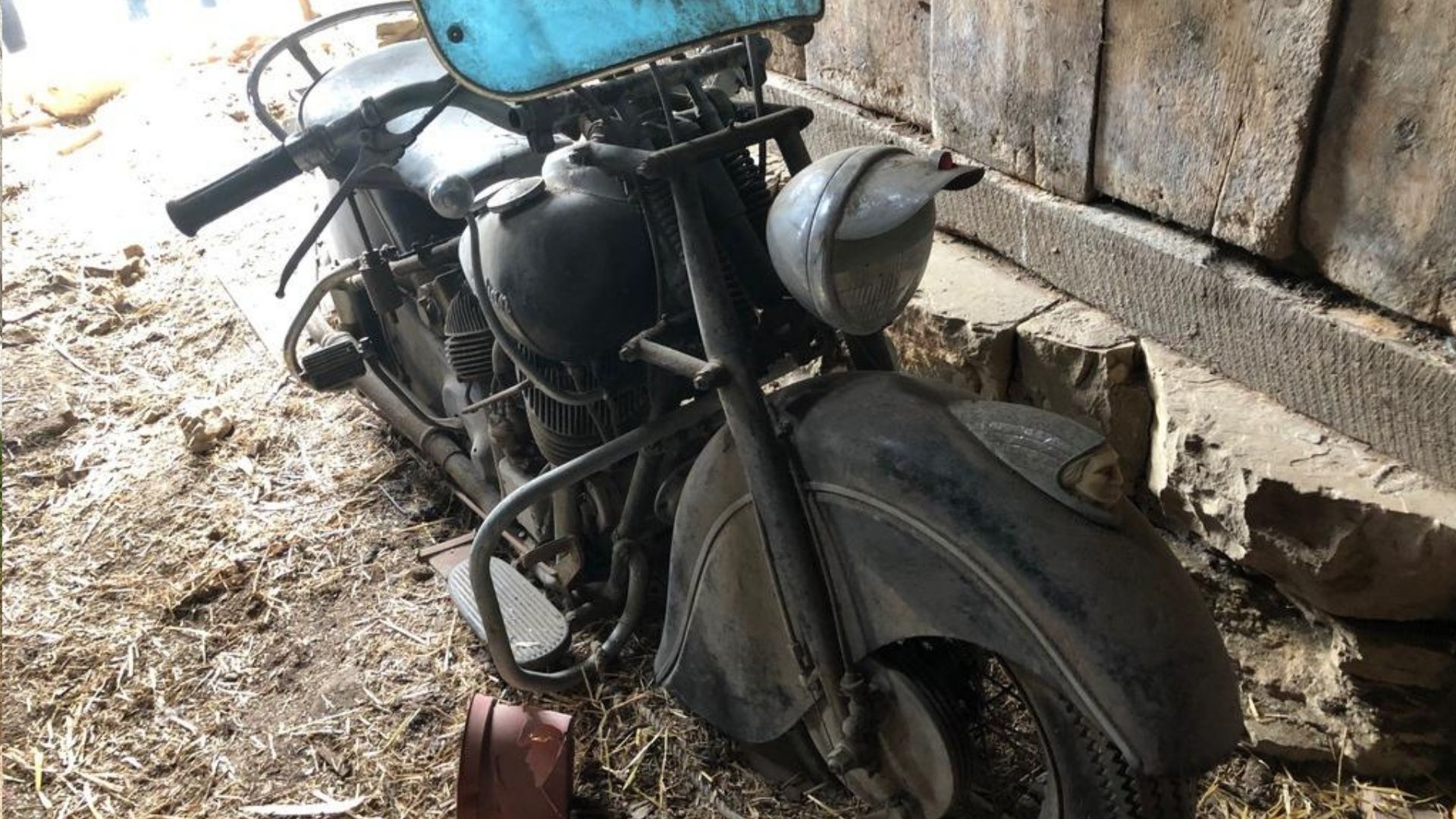 Listed on Poxibid with over three days left as of the writing of this article, the high bid at the moment for this Indian Chief sits at $8,250. While there's no way to verify with certainty this motorcycle is indeed a barn find, the condition certainly seems consistent with such treatment. What's more, the parts on the Chief all appear to be original, and that's that key. Plus, under the coating of barn dust is what certainly appears to be the factory paint.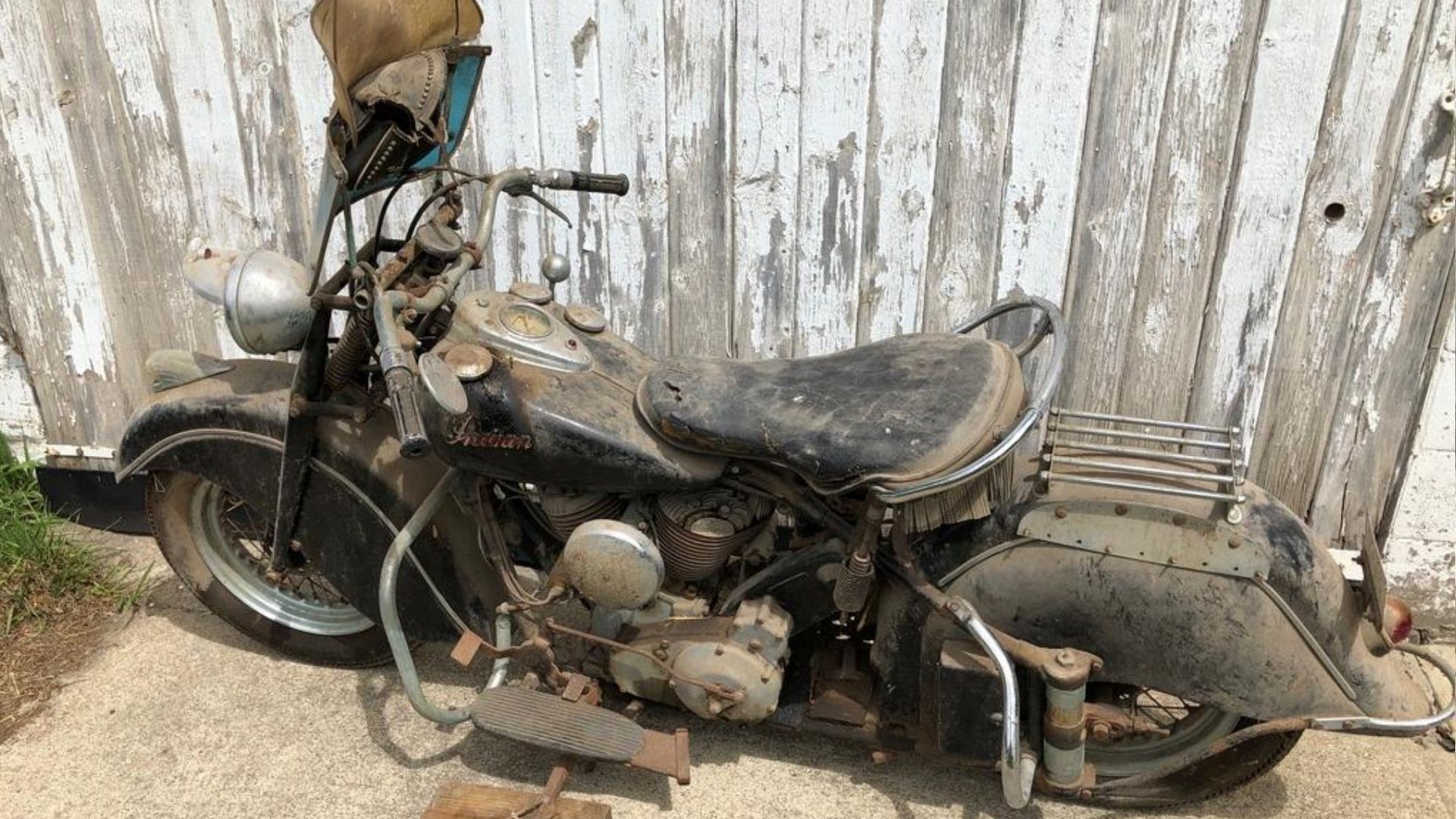 Hagerty even admits that when it comes to American motorcycles from the first half of the 20th Century, as long as they have "good sheet metal and good original paint" plus they're in operating condition and have been cleaned up, they qualify for that top-tier concours valuation. At the moment, Hagerty pegs a 1948 Indian Chief concours value at $32,400. In other words, expect the bidding for this bike to get pretty fierce toward the end.
Check out the listing for this Indian Chief here.