Classic and modern American muscle converge at the drive-in!
---
Most people are familiar with Bruce Kaiser's artwork whether they know the man's name or not. Having grown up in the 60s, hanging out at drive-ins where cool cars were showed off by their owners, he's recreated the feeling of those magical weekend nights for millions to enjoy. To pay tribute to the man's amazing work, artist Timothy Adry Emmanuel shared a rendering of a drive-in he did.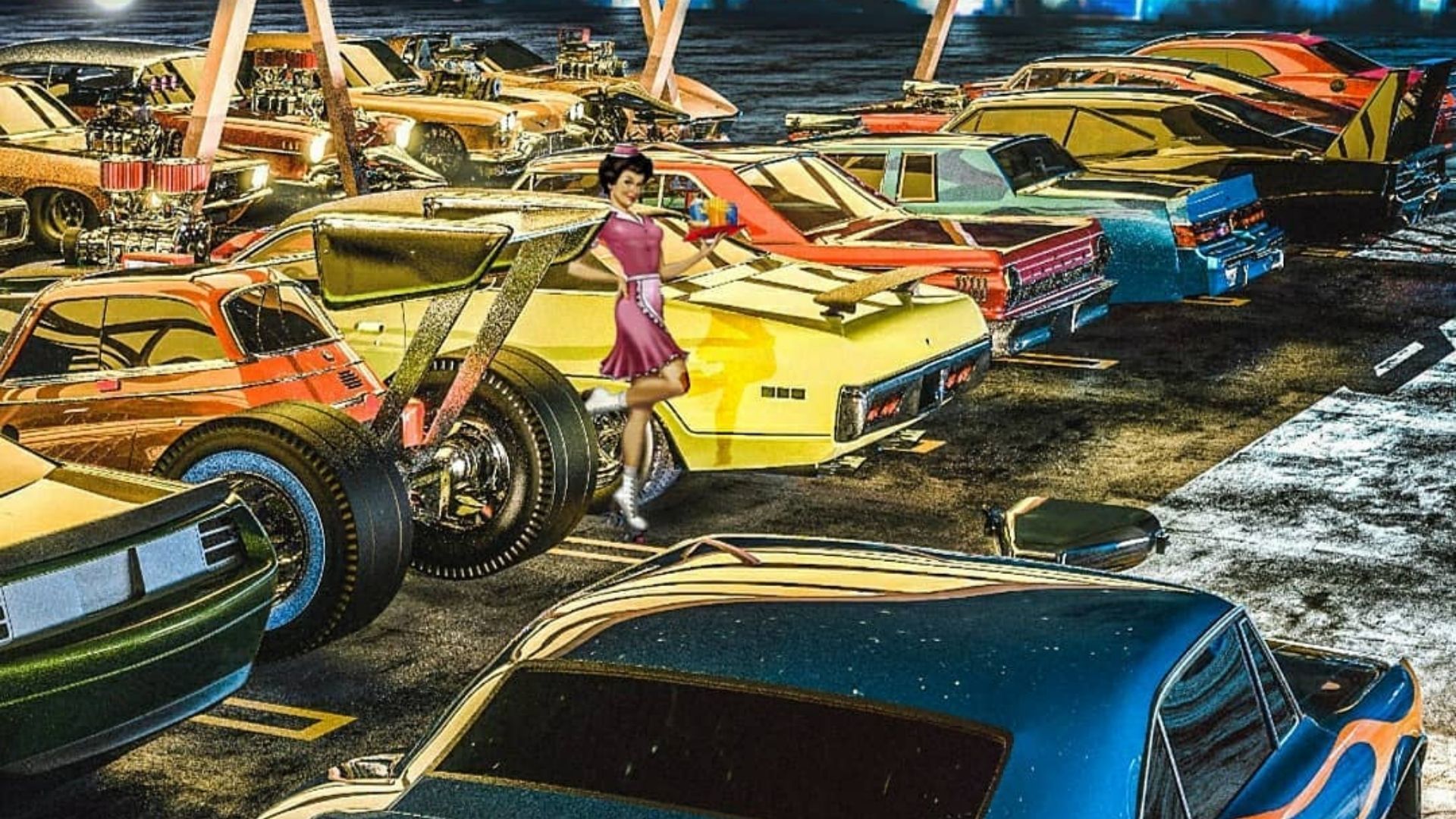 As you can see, this digital painting includes both classic American cars and a few modern examples. Most are muscle cars, but there are some sports cars like the C3 Stingrayfeatured prominently. If you look closely, that hotrod with the huge rear wing and massive tires is actually a heavily modified BMW Isetta with some big American V8 outside of the body, mounted up front. It's a wild creation and shows Emmanuel is willing to add his own twist to the art, even though much of it adheres to Kaiser's traditional style.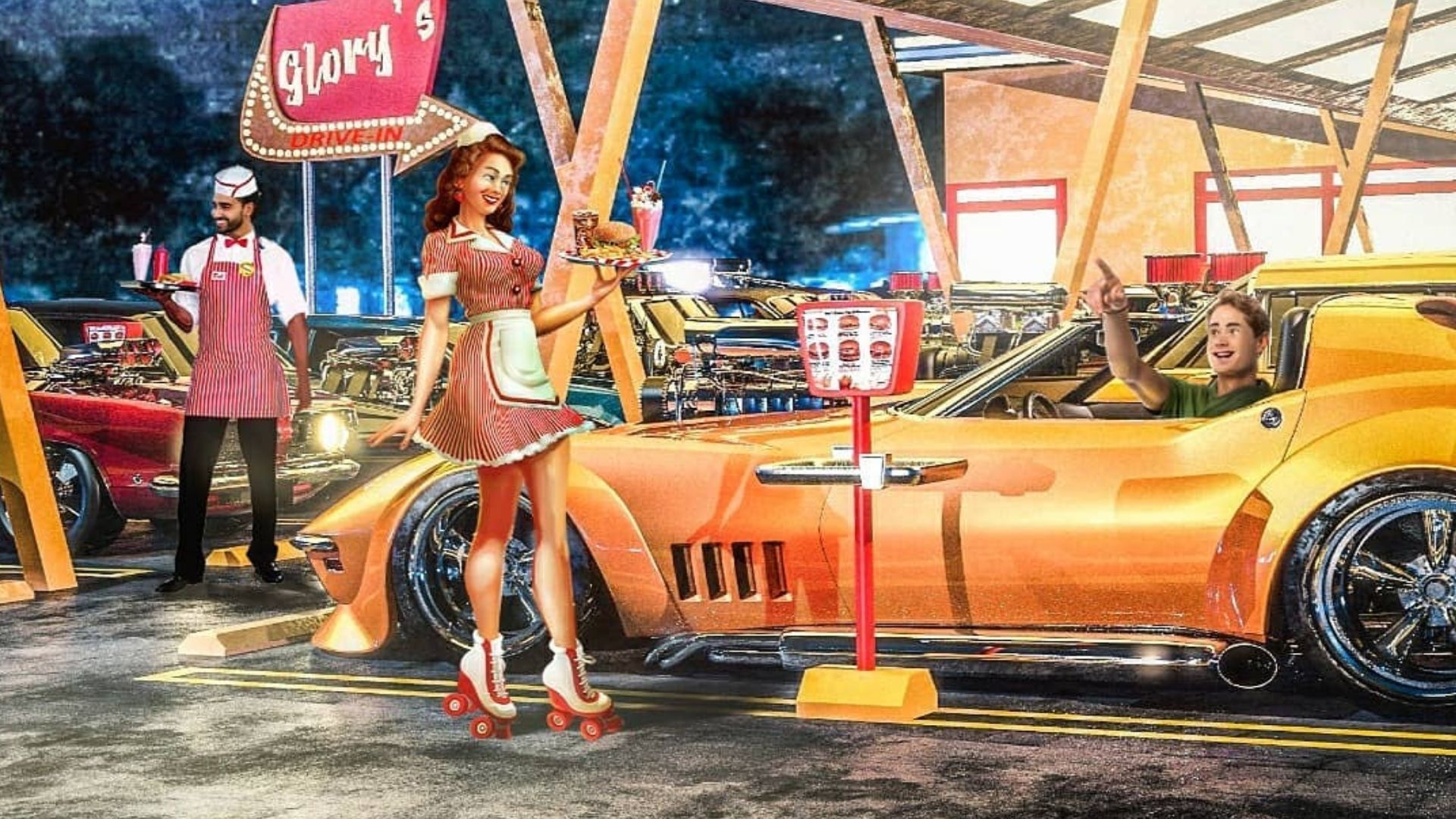 Another titan in American automotive lore, the mighty Chevelle SS is also featured prominently with yellow flames on blue paint and one massive blower coming out of the hood. Funny enough, the only modern car in the mix is a Dodge Challenger Hellcat Redeye Widebody, a fact which could anger Ford and GM fans.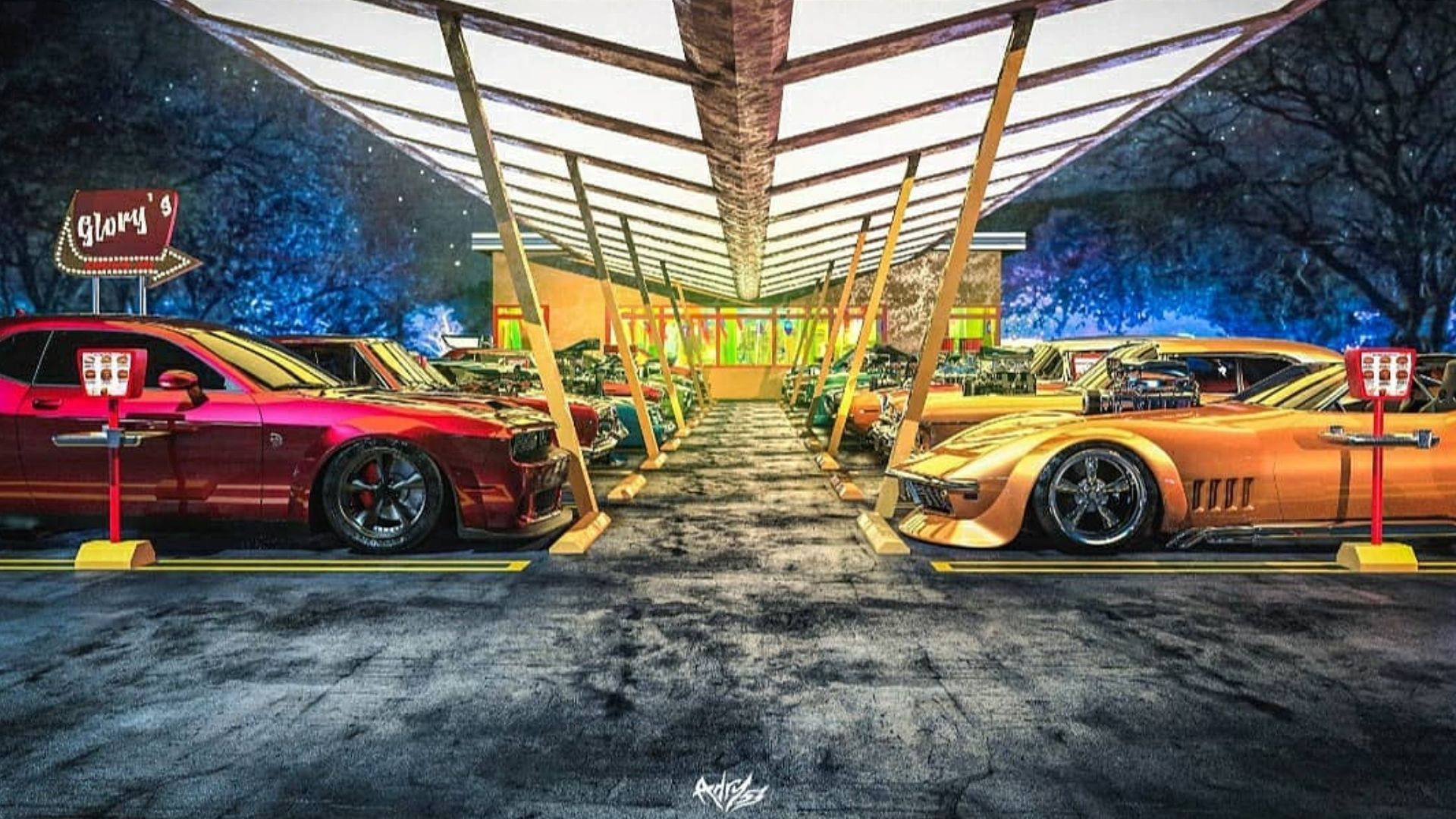 At that, the picture overwhelmingly favors GM and Mopar. Guess we know how Emmanuel leans when it comes to classic American performance machines.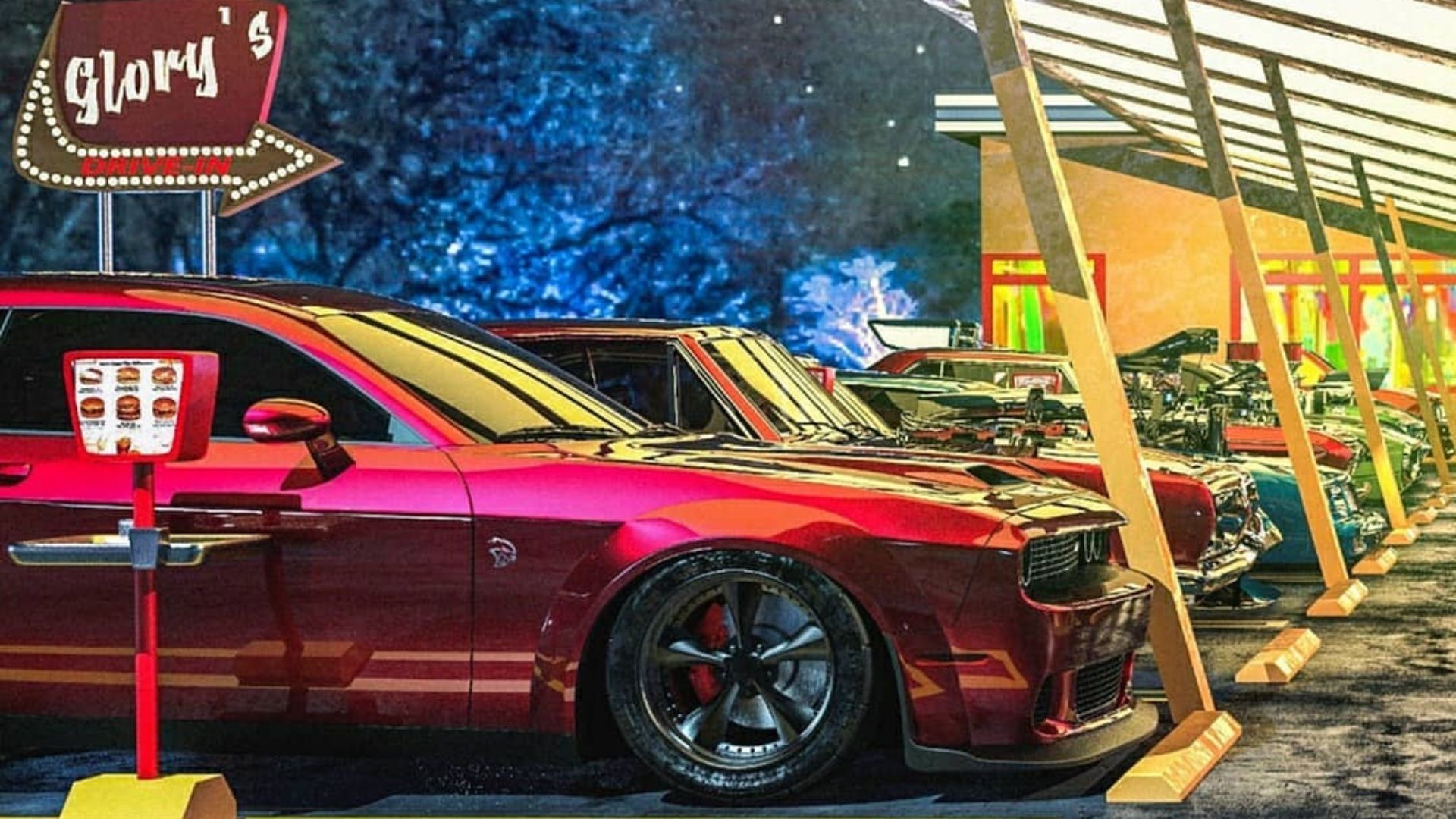 Also, you might notice sitting on the hood of a Pontiac GTO is Bernie Sanders in his brown coat, face mask, and famous mittens. While the Bernie memes have been more than beat to death, it's a funny nod to contemporary culture in a throw-back piece of art.
Now we want to see details of the Isetta hotrod!