Sadly, there are only about 330 drive-in theaters are left in the U.S.
---
Drive-in movies used to be an integral part of car culture as another way to show off our cars while enjoying them at the same time, but as malls and movie theaters grew in popularity, drive-ins started to die off. Now, as movie theaters have been one of the hardest businesses hit by the COVID-19 pandemic, the small number of drive-in theaters left are a great way to watch a movie while still being socially distant.
At the peak of their popularity, there used to be more than 4,000 drive-in movie theaters across the U.S., but today there are only 330 dedicated drive-ins left. If you're lucky enough to live near a modern drive-in movie theater, then this is a great way to watch a new-release movie and support a local business.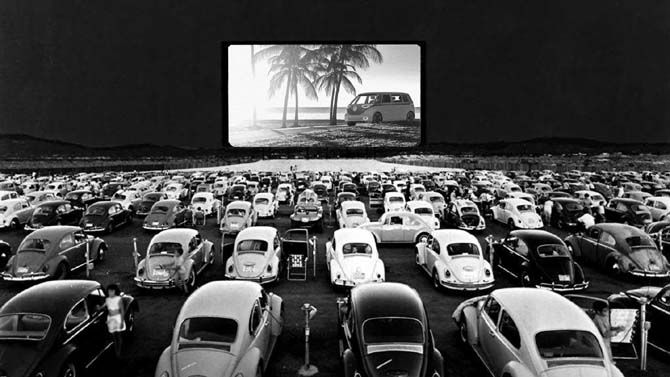 After talking to the owner of The Family Drive-in Theatre in Stephens City, Virginia, Volkswagen (headquartered nearby in Herndon, Virginia) is giving a few tips on how to get the most from your drive-in experience... pickup trucks are optional but recommended.
Just like a regular movie theater, you can buy your tickets online and you should arrive early to get the best "seats." Unique to a drive-in, you'll want to be sure to bring bug spray and pack pillows and blankets for max comfort.
When the movie starts, turn off your phone as the light and conversation can still bother people who are trying to watch the movie. Similarly, make sure your headlights and interior lights are off, which can be tricky on some late-model cars, as this can be very annoying to surrounding moviegoers.
Image Credit: Volkswagen