Are you going to miss it?
---
Fans of the Acura NSX are lamenting the fact the final NSX Type S rolled off the production line in Marysville, Ohio recently, closing out another era for the performance car nameplate. It was just the 350th example of the second-generation supercar, driving home the point that not many were made. Now the thing people keep wondering about is if a third generation will be coming at some point.
Watch a first-gen Acura NSX really get flogged here.
The NSX was never meant to be a high-production vehicle like the Accord or Civic. Instead, it was a halo vehicle which when it originally debuted at the 1989 Chicago Auto Show blew people away. After all, Honda was well-known for its small engines, motorcycles, and economy cars, but a shapely supercar which legitimately pushed the envelope for its time was inconceivable. Since that cat has been let out of the bag, and thanks in part to the NSX getting left in the dust by Ferrari, Lamborghini, etc. who kept pushing the envelope throughout the 90s, a dramatic reveal like that will likely never happen again.
That could help to account for the collectively tepid response to the return of the Acura NSX for a second generation. Sadly, the supercar just didn't catch on like its predecessor, despite boasting a 0-60 time of 3.0 seconds and a quarter mile time of 11.2 seconds at 124.0 mph.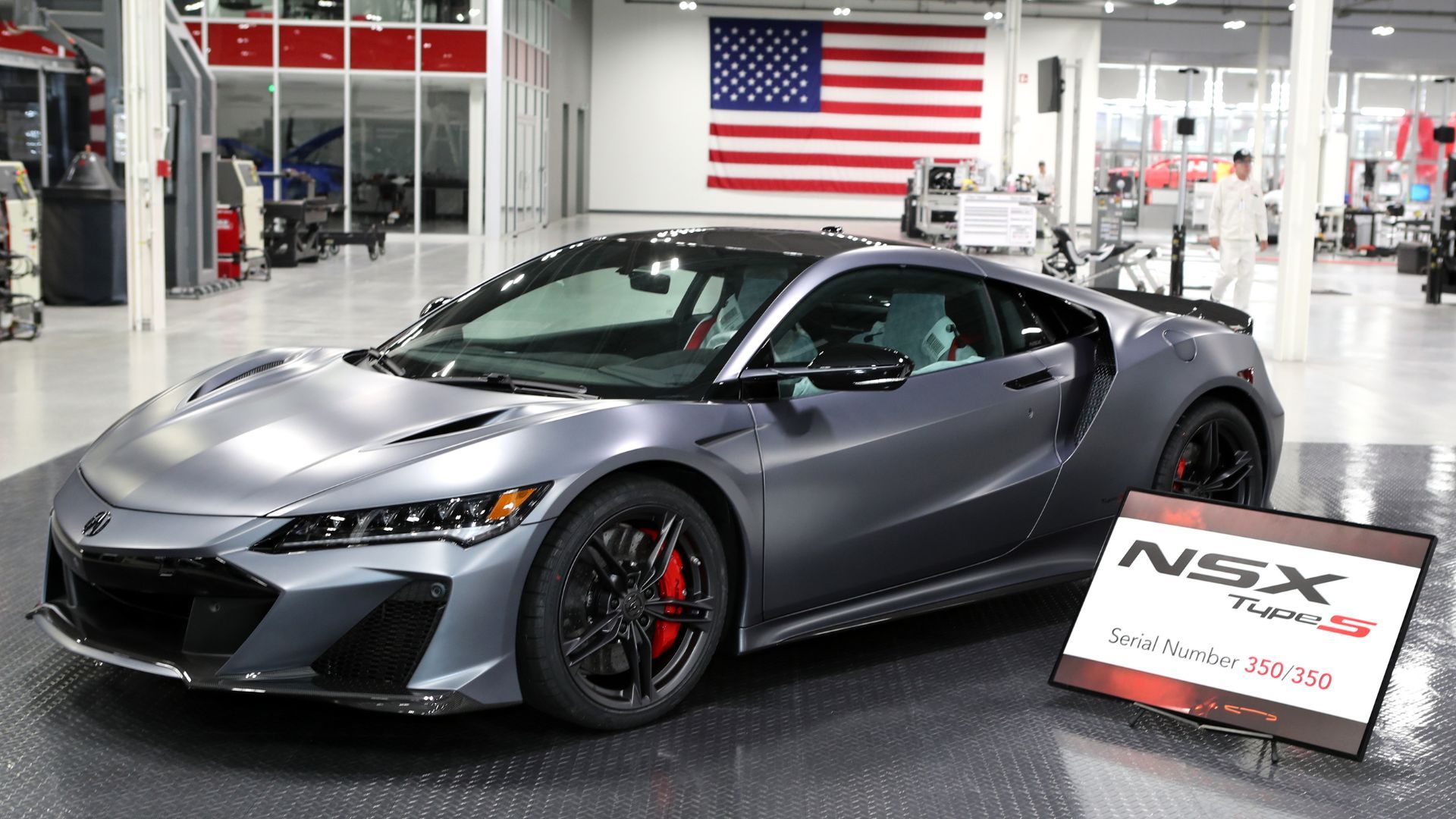 Making that kind of performance possible is a hybrid powertrain, which in the Type S produces 600-horsepower and 492 lb.-ft. of torque. The electric all-wheel drive adds even more interest to the mix. Why that didn't get more enthusiast's hearts pitter-pattering is probably a mixture of things, among them the proliferation of cars pushing insane horsepower and torque figures and the fact the NSX was pushing a base price of $169,500 for the 2022 model year.
Reviewers weren't too horribly kind to the second-gen NSX, too. They hit the Acura hard for a supposedly cheap-feeling interior and laughable cargo space, although one doesn't expect a supercar to have loads of room for luggage. Many are still under the impression it's slow, a reputation the admittedly quick supercar never seemed able to outrun. Perhaps the future collectors market will be kinder.
Images via Acura