A lot of work has gone into this little first-gen truck.
---
If you're looking for a small pickup, you couldn't go wrong with a first-generation Chevrolet S-10. The S-10 measured less than fifteen feet in length and was under five and a half feet wide. What would it look like if you made it even smaller? One Chevy owner decided to shrink his S-10 down even further, and it looks wild. It even has something sinister lurking under the hood.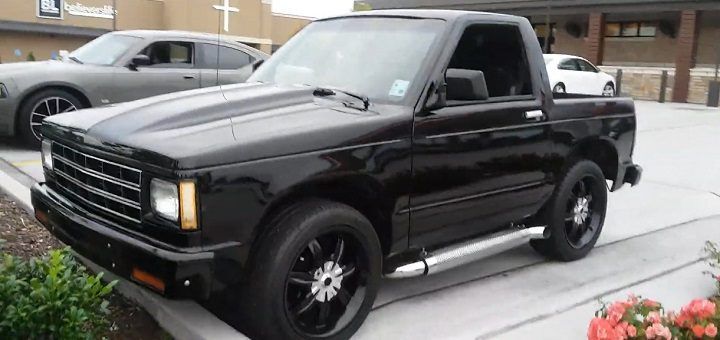 Not many details are known about this first-gen S-10 with the tiny bed, but here's a video on YouTube by Big J-3RD who happened to stumble across the truck as he was running errands. He makes small talk with the owner of the custom pickup truck while he gives us the walk-around.
For a mini truck, it sure has a big heart. Shoehorned into this Chevy pickup is a GM 350-cubic-inch V8 engine that spits spent gases through a rumbly side-pipe exhaust. Covering the large mill is a cowl induction hood. Other noticeable modifications include front and rear bumpers that were painted to match, a different aftermarket grille, and aftermarket alloy wheels that sport a black finish.
With the bed that short, the truck certainly doesn't perform normal hauls anymore. But if it is used solely as a recreational vehicle, then having a normal-sized bed no longer matters.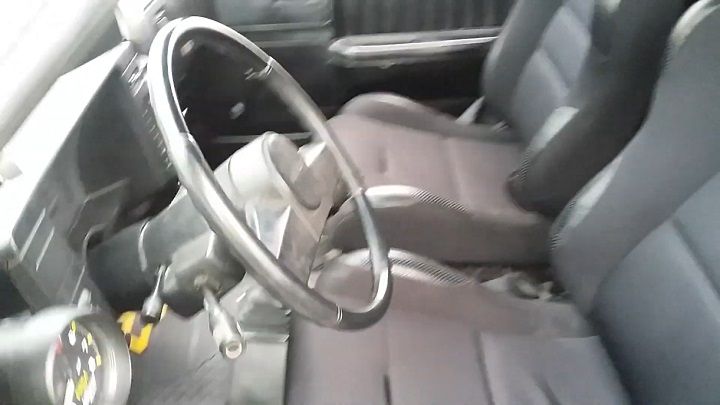 Your local car meets usually include a bunch of regular cars with the normal modifications such as a set of aftermarket wheels, a cold air intake, and a lowering kits. Imagine hearing something sinister-sounding pull up and here is this custom Chevy pickup with a modified "tiny" bed. If everyone had the same taste, the world would be boring. Why not respect the effort, blood, sweat, and tears that goes into something to make it uniquely theirs?
Source: GM Authority