Even with baseball players and apple pies in the payload, it couldn't get more American.
---
What we have here is a very clean Chevrolet 3100 Apache Stepside that's been through a body-off restoration. It returns this hallowed member of the Task Force trucks to perhaps better than factory condition, so it's worthy of taking to shows, using to lead parades, or waxing in your driveway for all the neighbors to admire.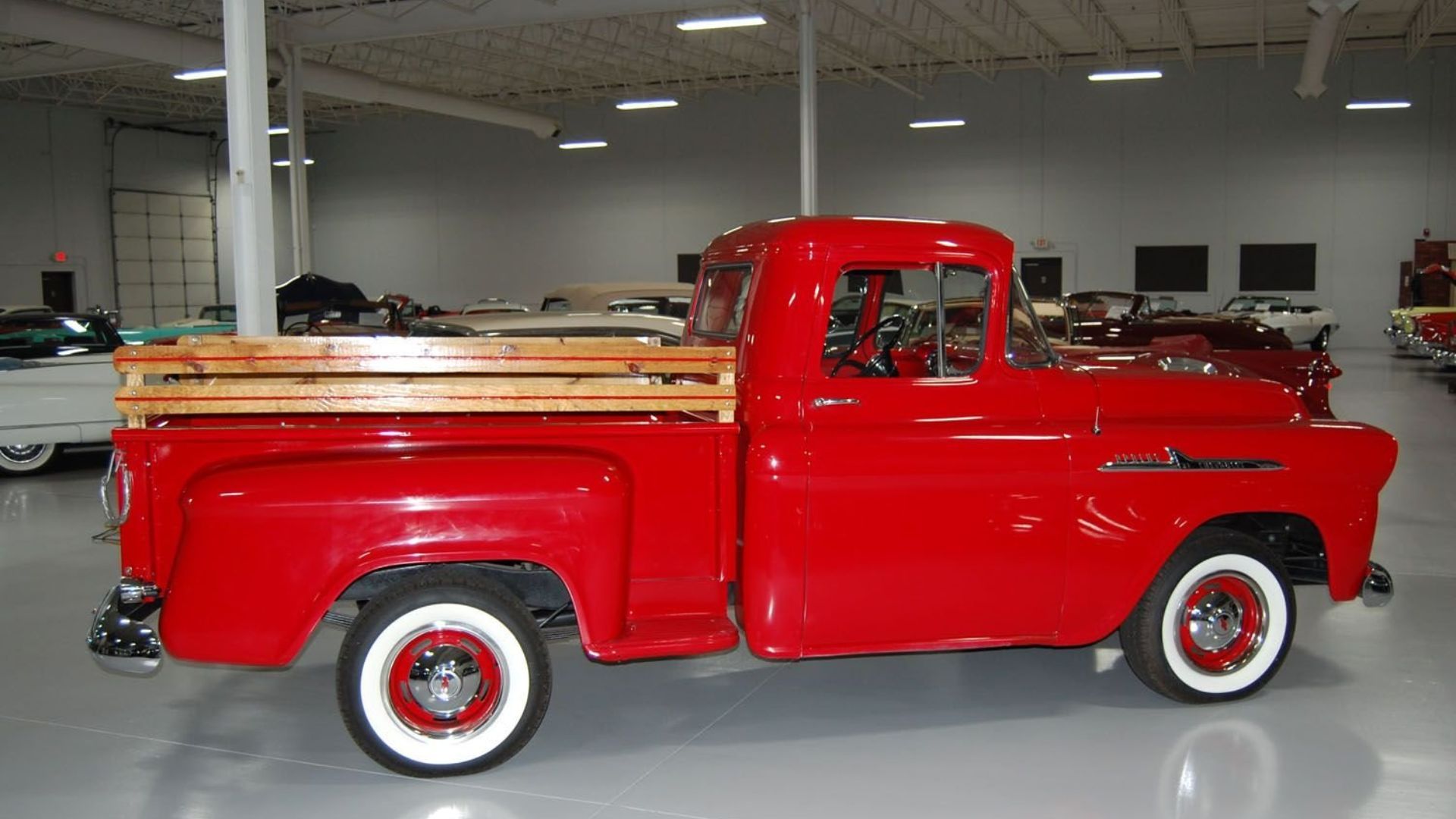 This truck amazing is still running its original 235ci six-cylinder engine, which of course has been rebuilt. It works with a manual four-speed transmission. You'll also note the cab has all the OE controls and gauges, including the steering wheel and that diamond-shaped cluster. Add to that fresh gray upholstery on the bench seat and new carpeting.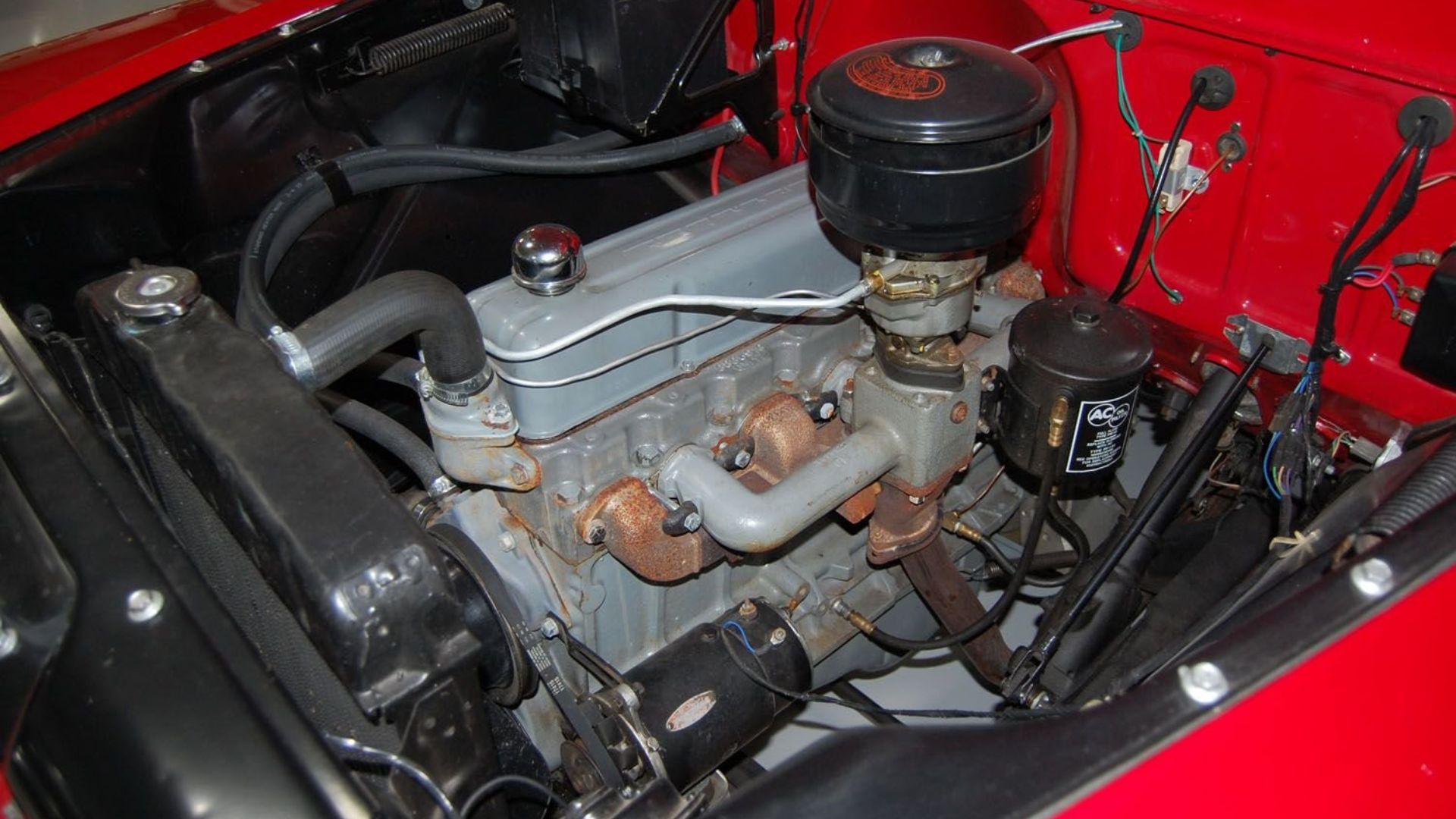 Not only does this truck have the go, it definitely performs in the show category. Voluptuous red paint flaunts every curve in a body which was jaw-dropping when it debuted. Mirror-like chrome, red wheels, and whitewall tires add to the presentation.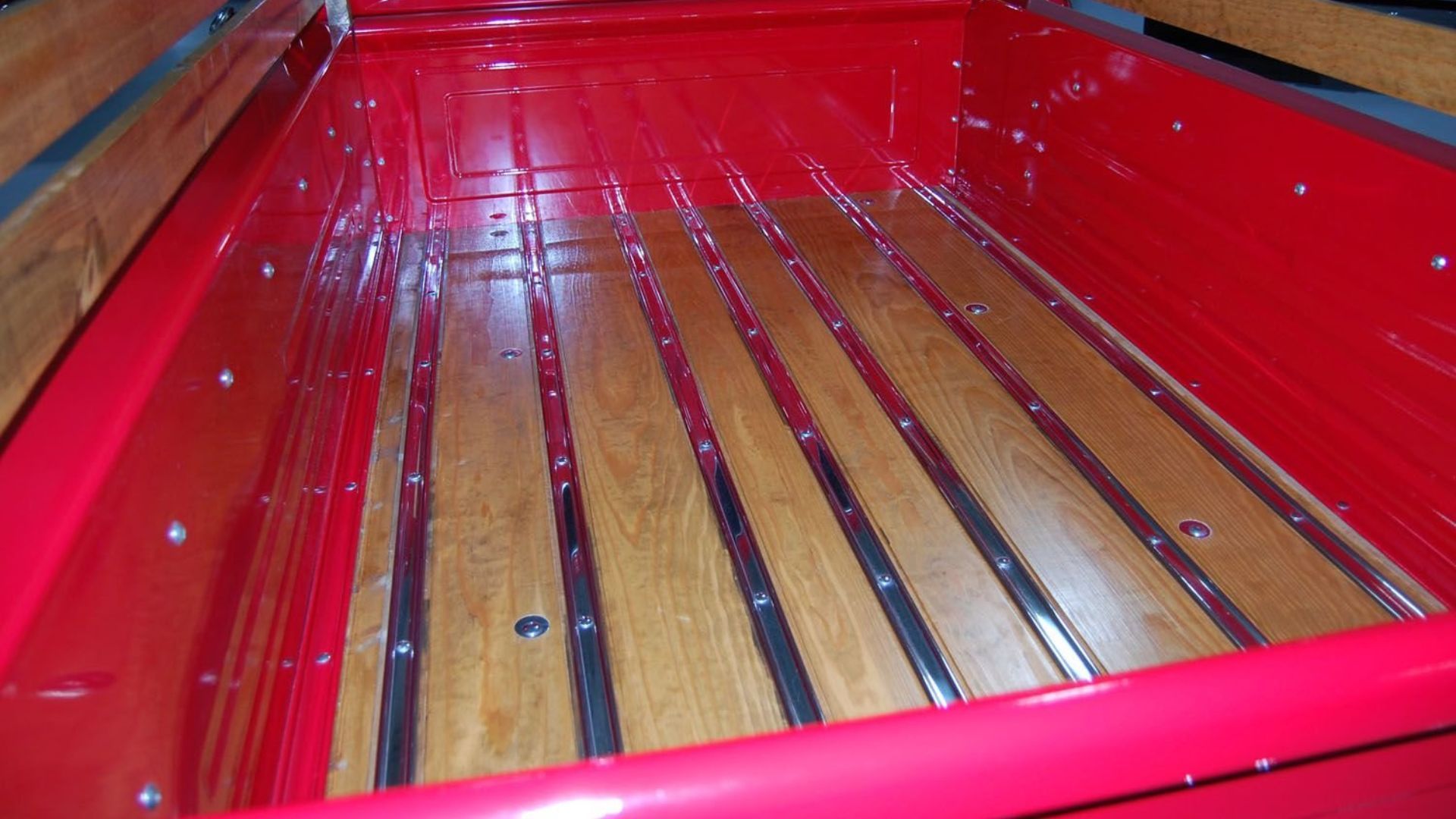 You can see freshly stained boards on the stake sides. It's the same story for the bed itself, along with shiny metal strips. Even the red sidewalls in the payload look as good as the rest of the body.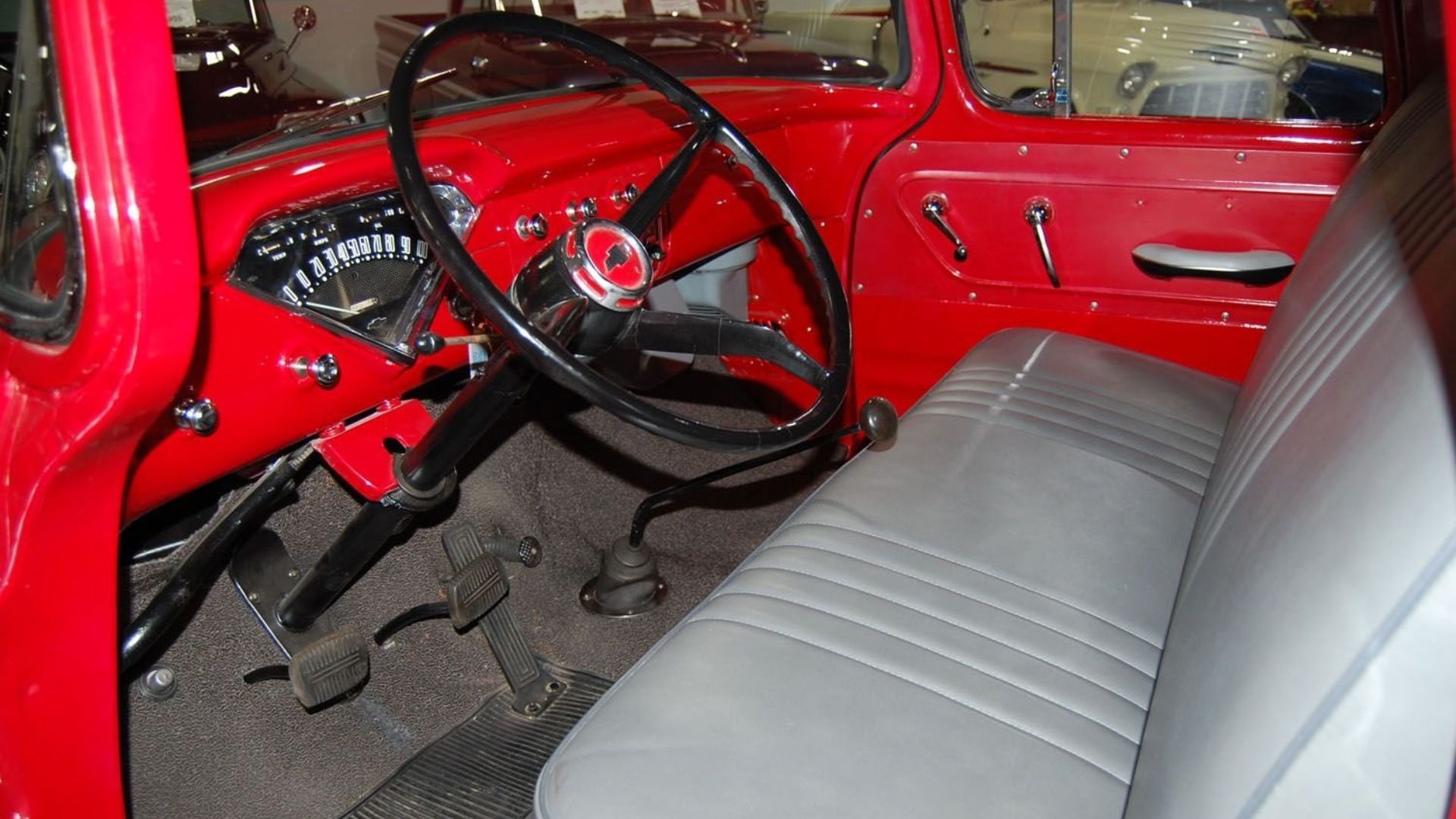 As an Apache model, this was the light-duty truck from Chevrolet and was new for 1958. Among the many design changes were quad headlights, a shorter yet wider grille, and parking lights embedded in the grille instead of in the front bumper. It was also the first year Chevy offered factory air conditioning.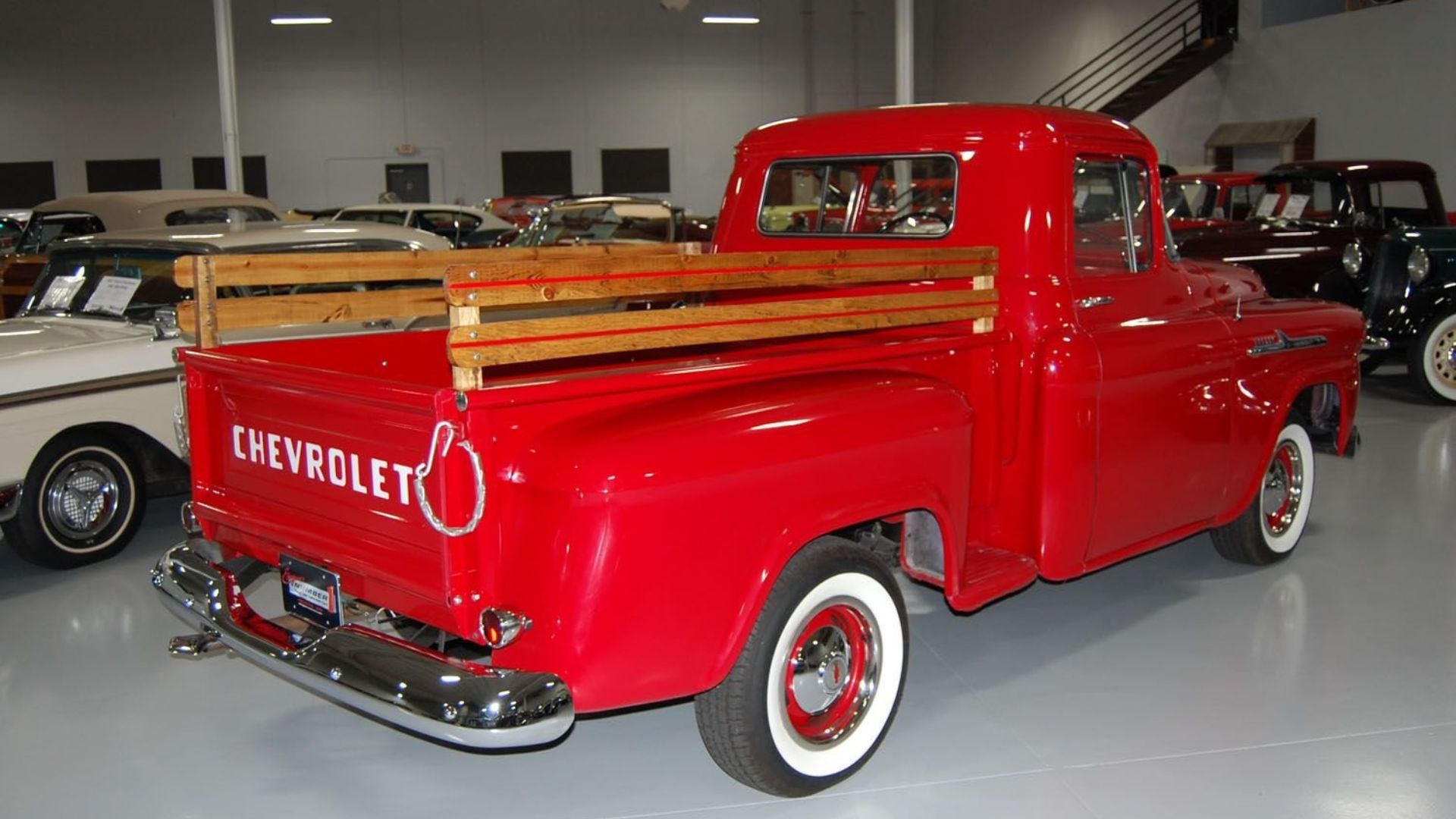 When they launched in 1955, the new Chevrolet Task Force trucks were a huge success. Designed to look completely fresh and packed with innovations, these work-oriented pickups got American shoppers into a lather as GM laughed all the way to the bank. They quickly became iconic of the nation's work ethic as the economy boomed along with the birth rate. In other words, these trucks are historically very significant, having been featured in an array of artwork, old photographs, movies, TV shows, and more.
According to Ellingson Motorcars, the dealer which has this 1958 Chevrolet 3100 Apache Stepside listed for sale, the restoration work took over four years to complete. Considering how fantastic every nook and cranny looks, that's certainly believable.