From its dramatically chopped top to its silvery pink paint, this custom Thunderbird looks like a Hot Wheels car all grown up. That makes sense, as the original Hot Wheels cars were designed to evoke the late sixties car culture in Southern California.
---
Aside from the chopped top, most of the custom touches performed on this classic Thunderbird are pretty subtle. That includes the rose pink metallic paint, which looks like a subdued shade of silver at first blush.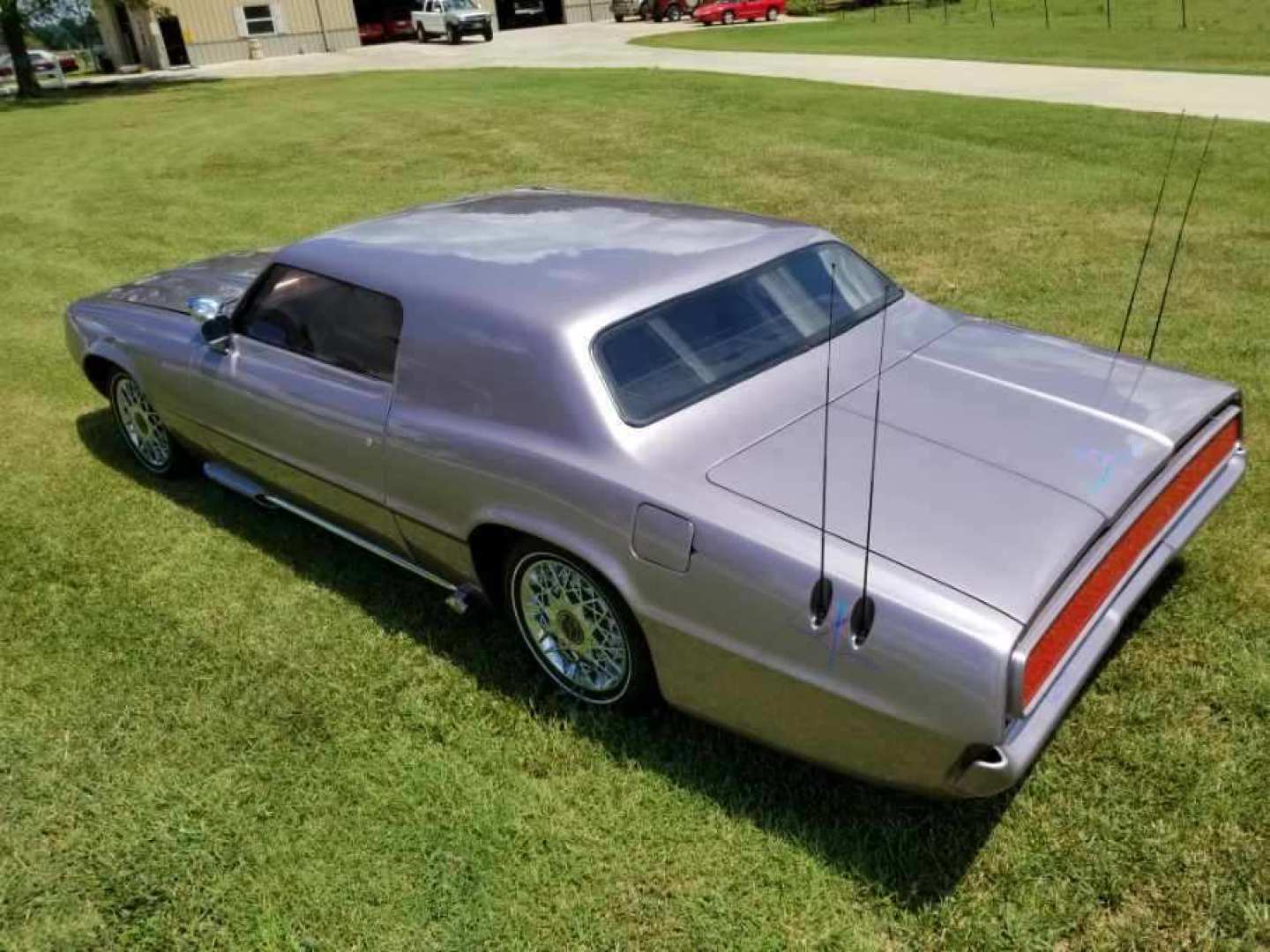 That silver paint is accented by tasteful pinstriping, which accentuates the quad frenched antennas on the flanks of this custom Thunderbird. Additionally, the door panels are shaved, which lends the sides of this custom a smooth, slab-like appearance. Without the door handles to visually break up the Thunderbird's lines, this is one very long looking car indeed.
For some visual flair, the builder added lake pipes, which are partially faired into the bodywork. The stance of this Thunderbird is just about perfect thanks to adjustable air suspension at each corner.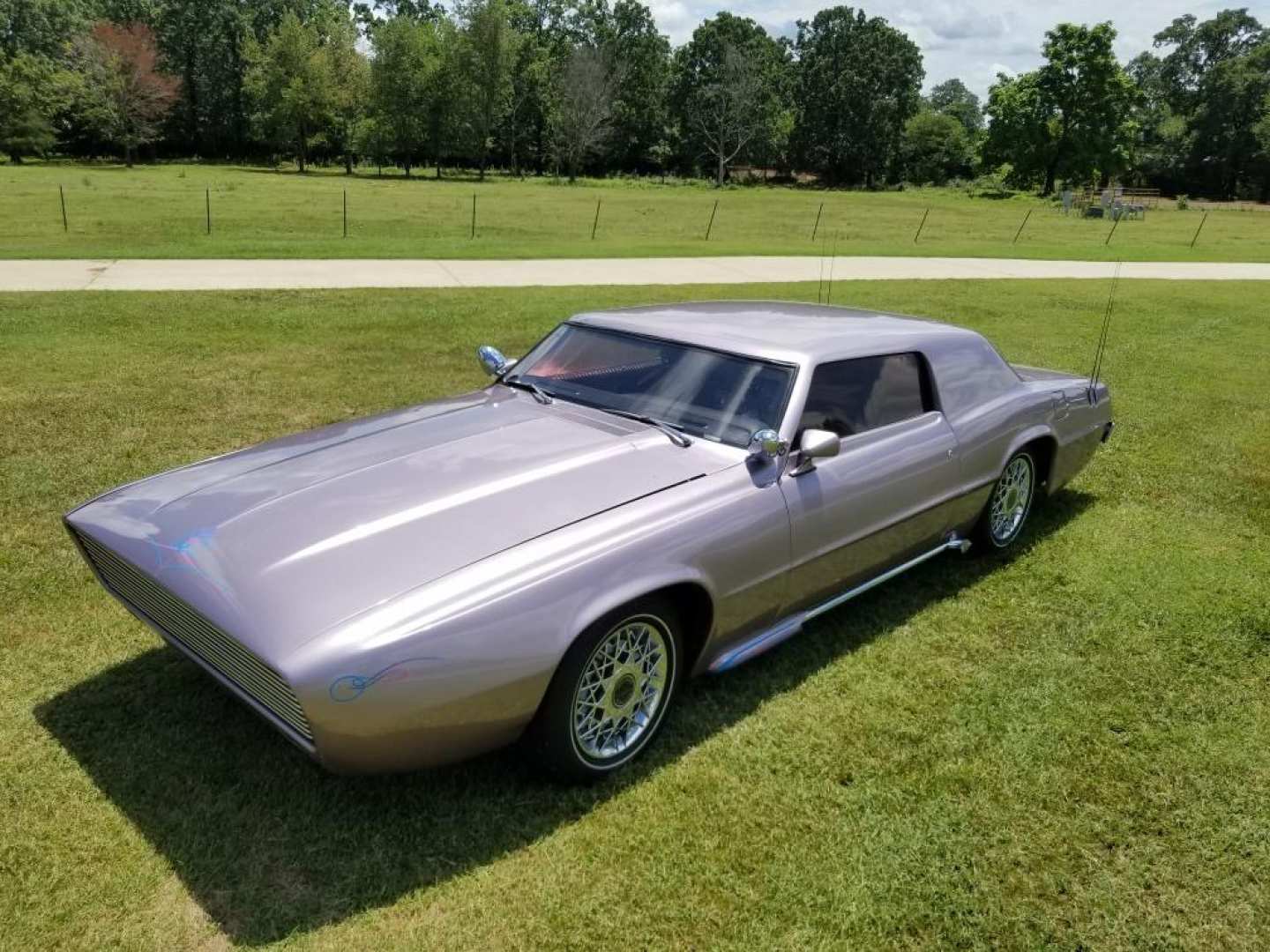 The only part of this Thunderbird that's a bit anachronistic is the wheels, which come from a late '90s/early '00s Mercury Grand Marquis. Somehow, though, they fit the aesthetic of the car well, right down to the thin white stripe tires. For all we know, those could have come from the same Grand Marquis. Either way, it looks good to us.
The body may say "low and slow," but there's a monster hiding under that long, flat hood. This custom Thunderbird is powered by a massive 429 cubic inch V8 with a claimed 360 horsepower. That massive motor is backed up by a stout C6 automatic transmission.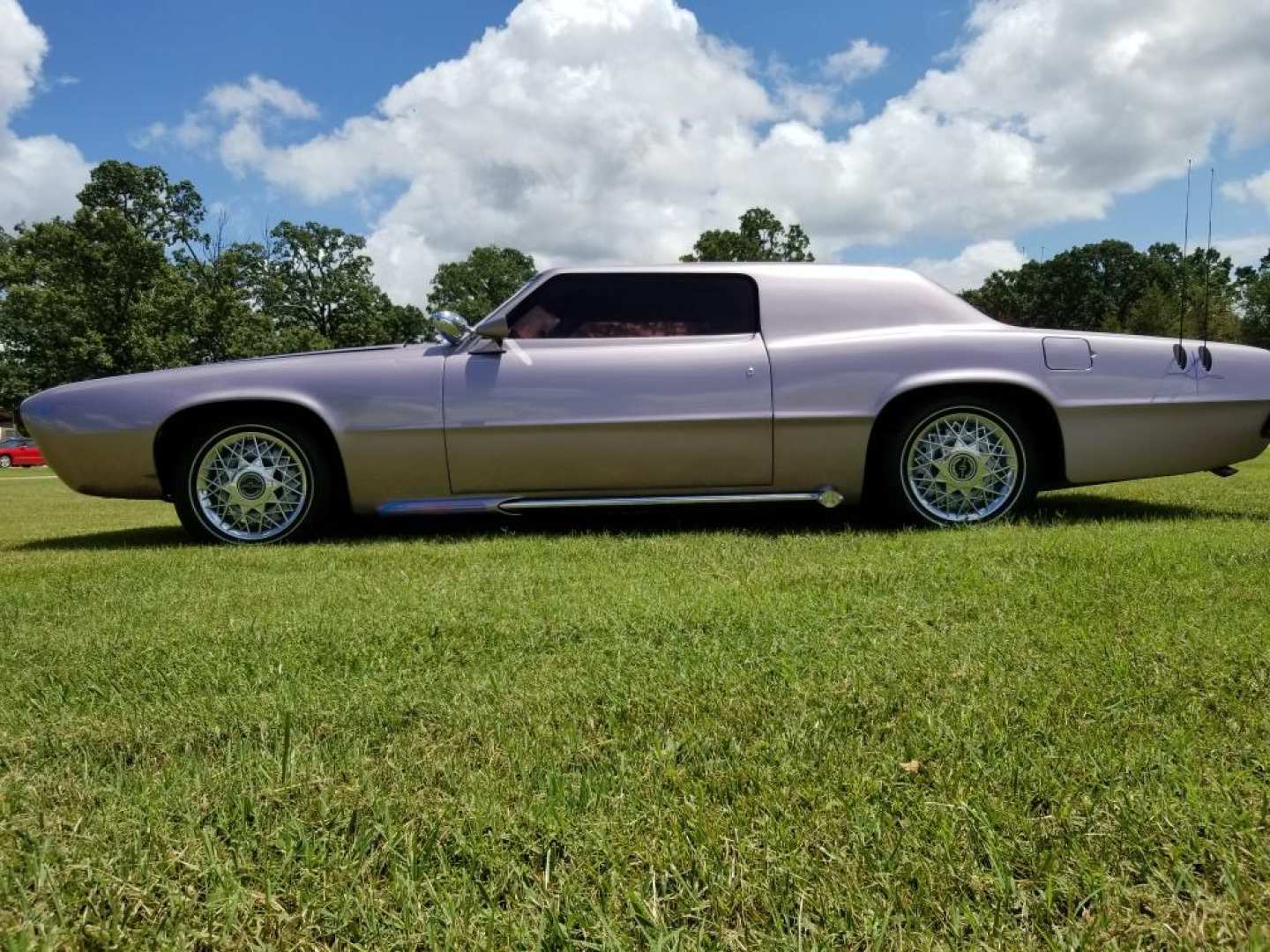 If you want to make this one-of-a-kind machine yours, it will be sold at Vicari Auctions' Fall 2020 sale, which takes place in Biloxi, Mississippi on Friday, October 9 and Saturday, October 10.