Original Shelby Cobras are among the most valuable and desirable American sports cars ever produced. As a result, they're the most often replicated as well.
---
Some replicas are better than others. For our money, Factory Five Racing out of Wareham, Massachusetts makes some of the best Cobra replicas money can buy. From the outside, they're a picture-perfect representation of the Cobra's iconic shape. Underneath, though, they're vastly improved from the 1960s originals.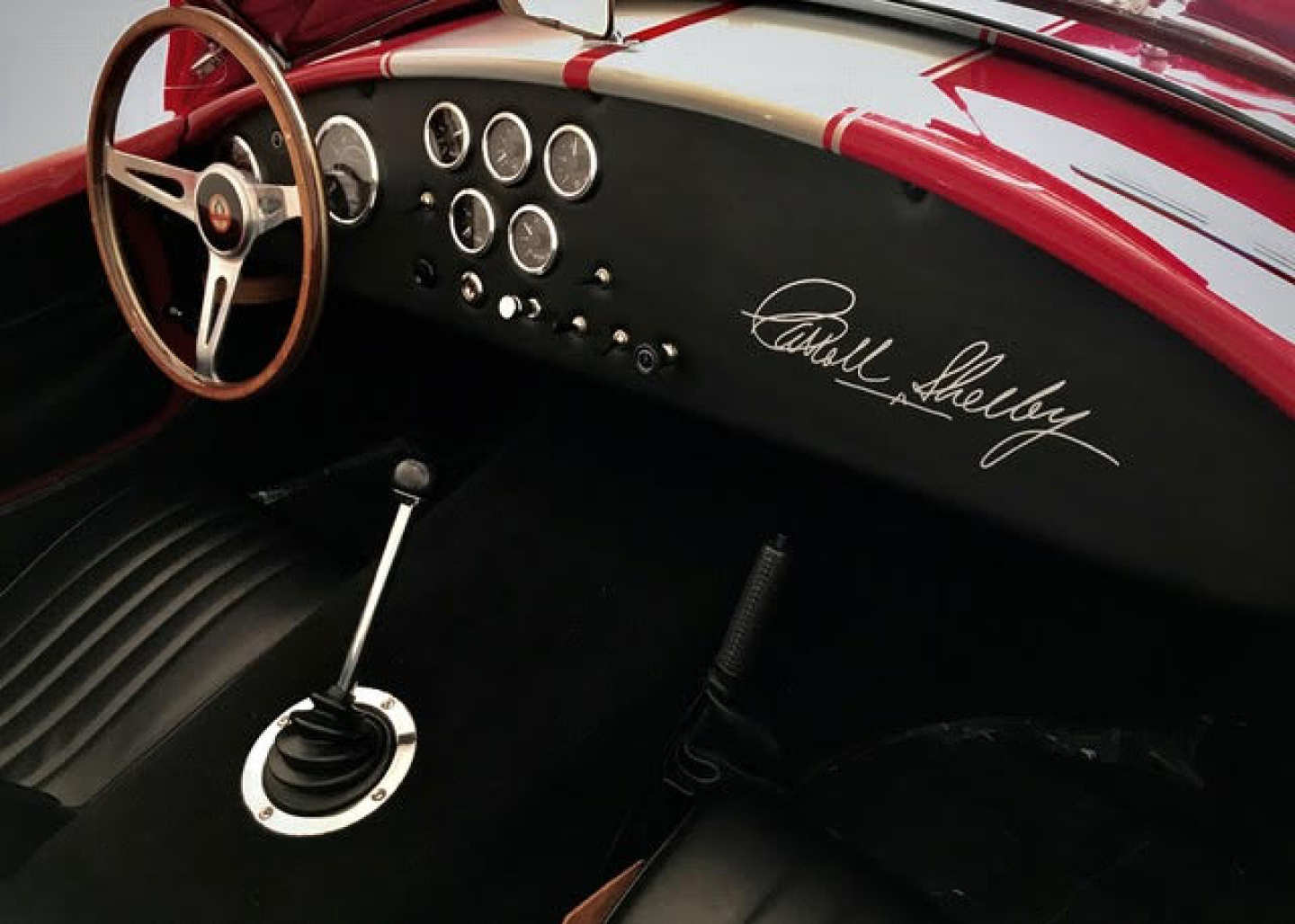 Apparently, the man himself agreed. Carroll Shelby signed the dashboard and air cleaner of the example seen here. If that's not a vote of confidence, we don't know what is.
That air cleaner sits atop a 427 cubic inch Ford V8 making an impressive 485 horsepower and 475 lb/ft of torque. Power is sent through a BorgWarner T-5 five-speed manual transmission, then back through a beefy 8.8 inch rear end with 3.55 gears.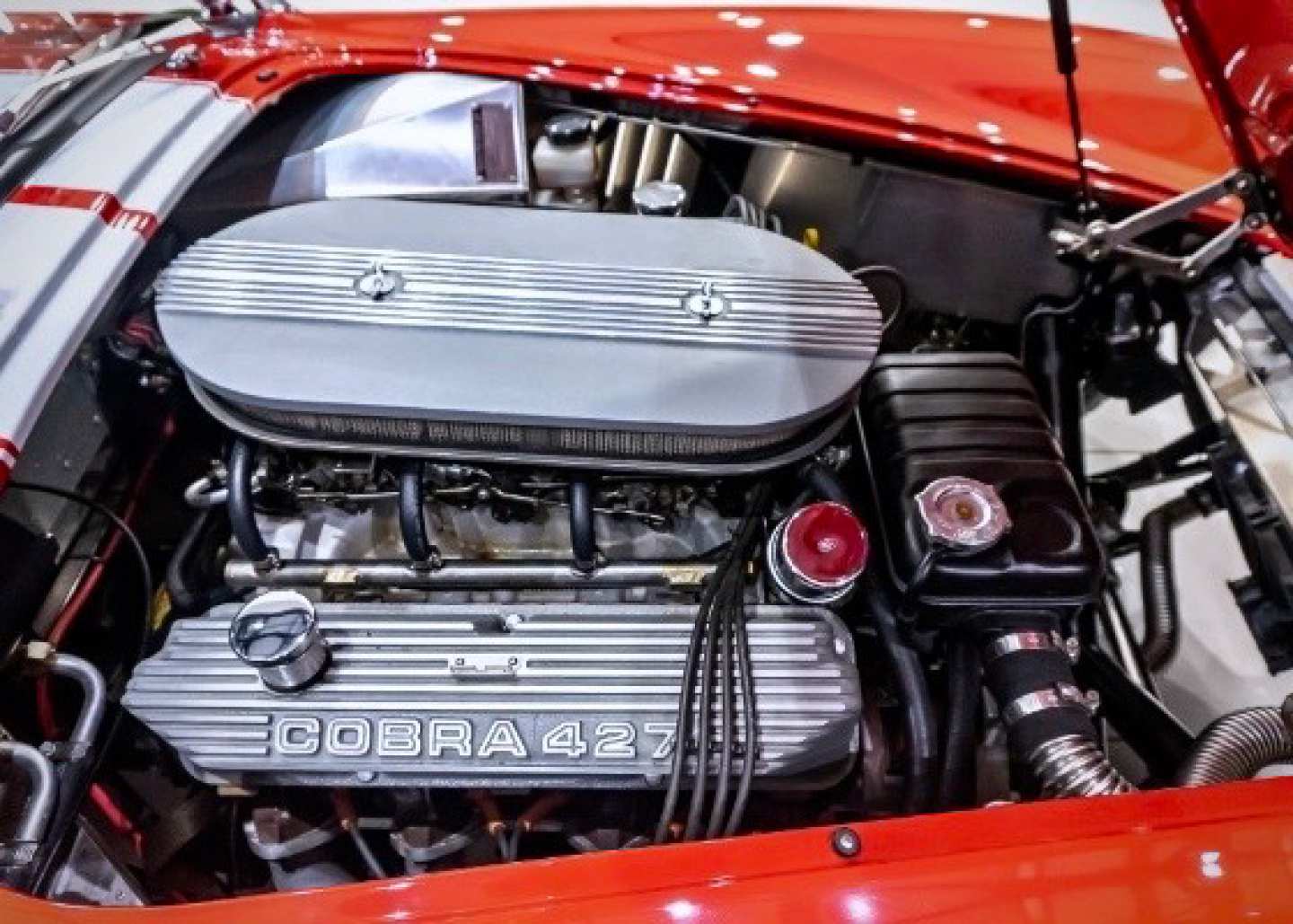 That's more than enough power to get this car moving, and it can corner, too. This Cobra rides on a coil over suspension and features a Panhard bar to keep the rear axle from moving side-to-side during high-speed maneuvers. Ask any Mustang guy, and they'll tell you it's a necessary upgrade for any solid-axle sports car fan that's serious about handling.
The rest of this Cobra replica is built to an equally high standard, from the custom headers and mirror-polished side pipes to the genuine Stewart Warner gauges. This Cobra is a perfect blend of classic look and feel with modern performance. We're sure that the included five-point harnesses are far safer than the original's lap belts, too.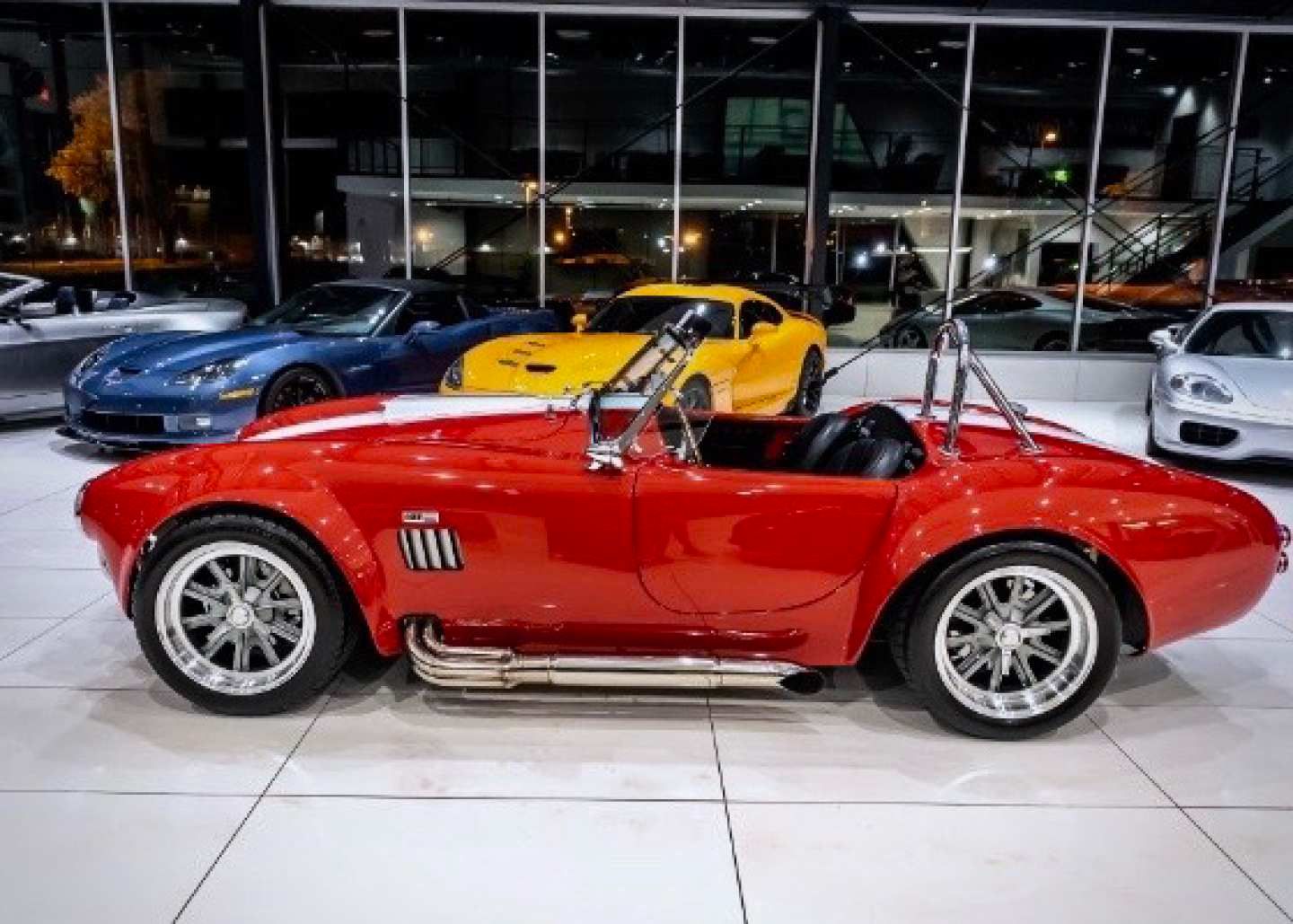 This beautiful Flame Red Cobra will be sold at Vicari Auctions' Fall 2020 sale, which takes place in Biloxi, Mississippi on Friday, October 9 and Saturday, October 10. No pre-auction estimate is provided, but we're predicting that the eventual buyer will think it's worth every penny.