This Mopar is fast and rare, making it ultra-collectible.
---
Most Mopar fans will agree the 1970 Dodge Charger is one special muscle car. There's little wonder It and other second-gen Chargers have been featured in television shows like The Dukes of Hazard and movies like The Fast and Furious franchise. While looks alone might be enough to thrill the masses, enthusiasts know that's not all that matters. The combination of a 440 Magnum V8 6-Pack and factory sunroof on this Dodge Charger makes it both potent and rare, combining with its immaculate presentation for a mind-blowing presentation.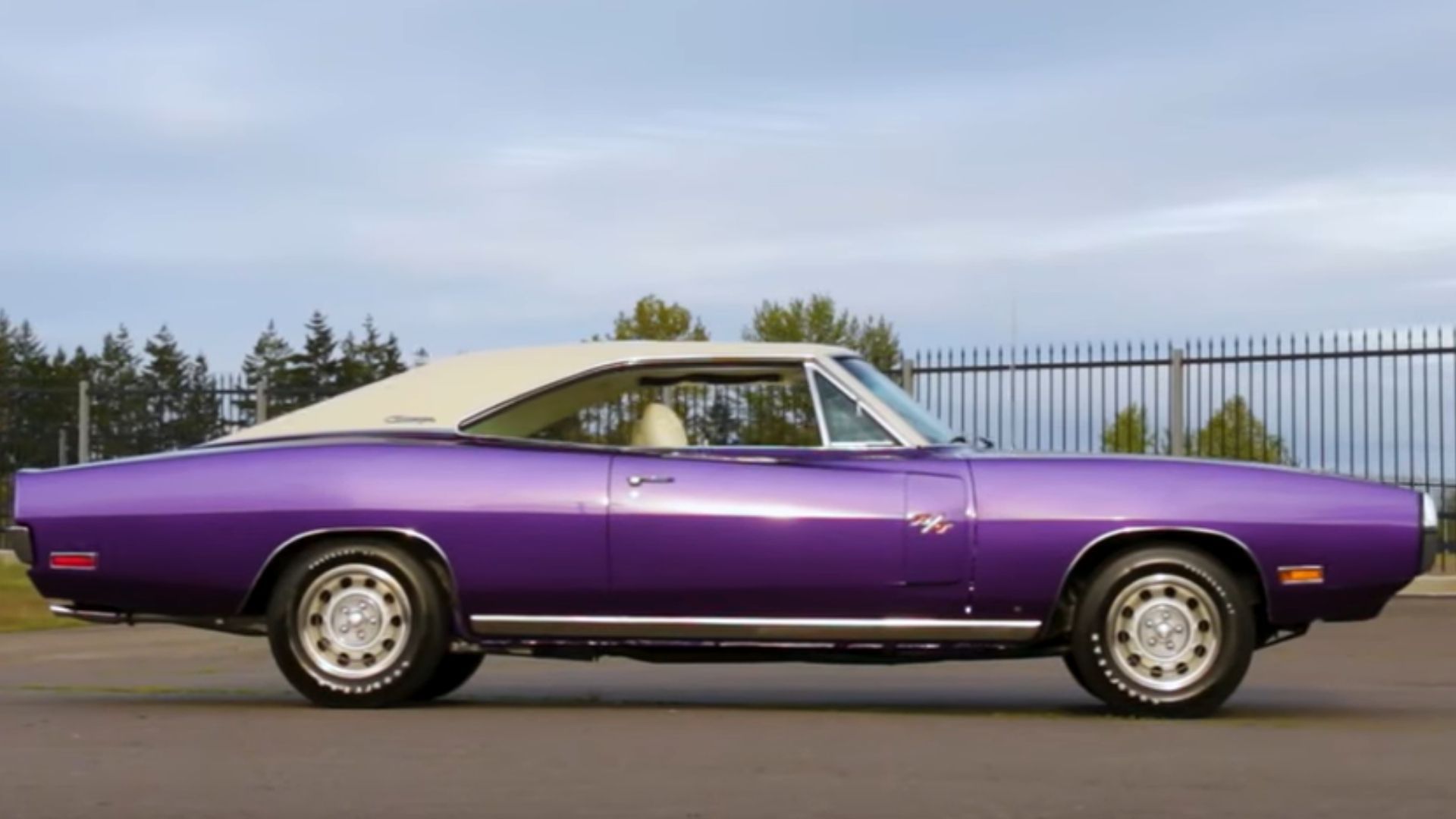 If you don't already know, the sunroof option on 1970 Dodge Chargers was exceptionally rare, with only 112 customers opting to pay the additional $461.45 for it. That might not sound like a lot of money by today's standards, but keep in mind the base price of the Charger was $3,700 in 1970, so it wasn't pocket change.
Technically, the sunroof wasn't installed by the factory, even though it was a factory option. Dodge actually pulled the cars from the assembly line and transported them to American Sunroof Corporation, a subcontractor, which did the sunroof installation. Since Dodge didn't offer a convertible Charger at the time, it was the only way to get that wind ruffling your hair from up above while driving.
Providing a stout 375-horsepower and 480 lb.-ft. of torque, the 440 Magnum V8 breathes through a 6-Pack system. Thanks to the hydraulic lifter cam, power delivery is surprisingly smooth, while a 4-speed manual lets the driver control things with glee.
What a lot of people will rave about this car is the drop-dead gorgeous looks. It wears Plum Crazy, a paint color people go, well, crazy over. That pairs exceptionally well with the white vinyl roof and white upholstery.
Just as amazing is to see how beautiful this Dodge Charger is, then to learn it has 88,000-plus miles on the clock. This certainly is no garage queen but instead has been driven and enjoyed. If you haven't checked out the video to see this car in action, you really should.