A post on Instagram shows a grim discovery of a Georgia junkyard packed full of General Lees.
---
When the Dukes of Hazzard made its big television debut in 1979, everyone fell in love with the southern antics of cousins Bo and Luke Duke as well the "General Lee", their bright orange 1969 Dodge Charger. One of the most iconic cars in show biz, the General Lee took an intense beating thanks to the number of stunts and jumps that happened in the series. An estimated 300 cars were destroyed during the production process, and a handful of 18 cars were kept out of stunt scenes so they stayed in good enough condition to appear onscreen.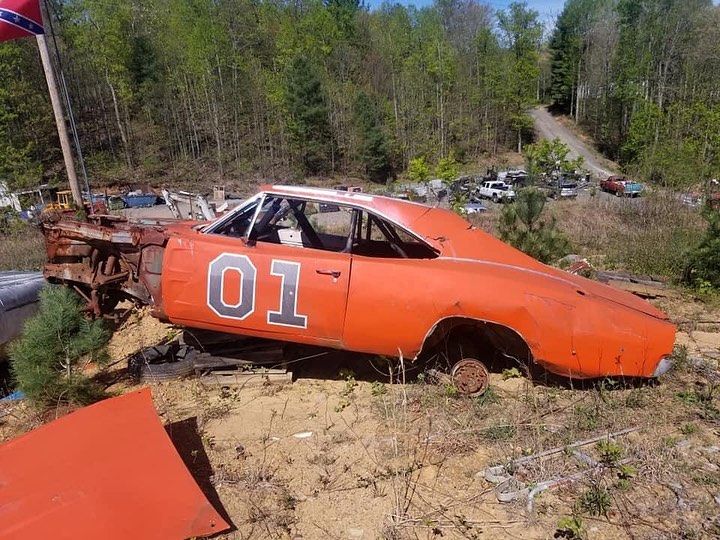 With the mind-blowing amount of General Lees that crossed the set, a few of the cars were different model year Chargers and others may have been incognito AMC Ambassadors. Recently, a fan of Dukes of Hazzard made a grim discovery and posted a few photos on Instagram showing a Georgia junkyard packed full of rotting General Lees. These cars all vary in condition.
This devastating sight is supposedly connected to the "Northeast Ohio Dukes" and stuntman Raymond Kohn, a group known for reenacting stunts inspired by the Dukes of Hazzard TV show. What remains unclear is if these General Lees were ever on the actual television series, or if they were just built and sprayed orange to resemble the iconic car after the show ended.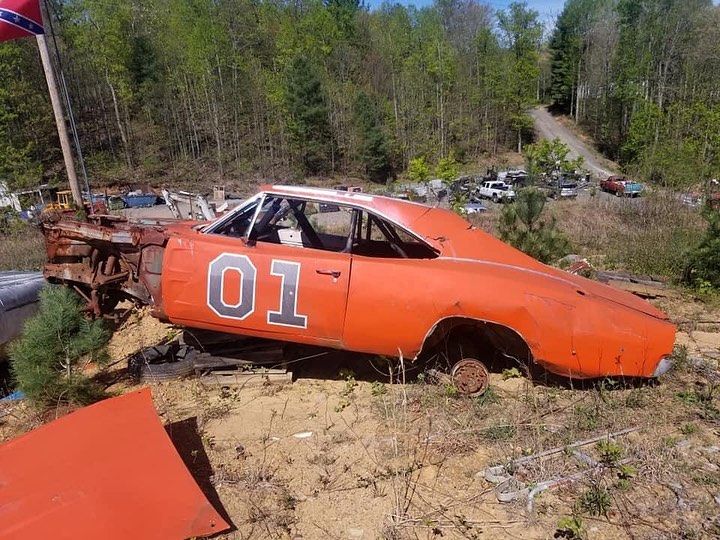 According to the Instagram post by rottingclassics, the description states that one of the Chargers sitting in the junkyard is actually a genuine high-performance R/T model. But due to the deteriorated condition of the rest of the cars, there's no telling if they were even Chargers or Ambassadors. The cars have roll cages, stripped interiors, and doors that have been welded shut meaning that these cars were basically built to be demolished.
Sources: HotCars
Read More Classic Mopar News Here...