It's not a numbers-matching car, so you might actually be able to afford this one.
---
The 1970 Dodge Chargeris such a star it needs no introduction. Thanks to it being featured in a variety of TV shows and movies, even average Joes can correctly identify this muscle car. That and other factors have resulted in values absolutely skyrocketing, pushing numbers-matching examples well out of reach of many enthusiasts. That's what makes this Dodge Charger 500 compelling, since it's attainable and yet retains its cool factor.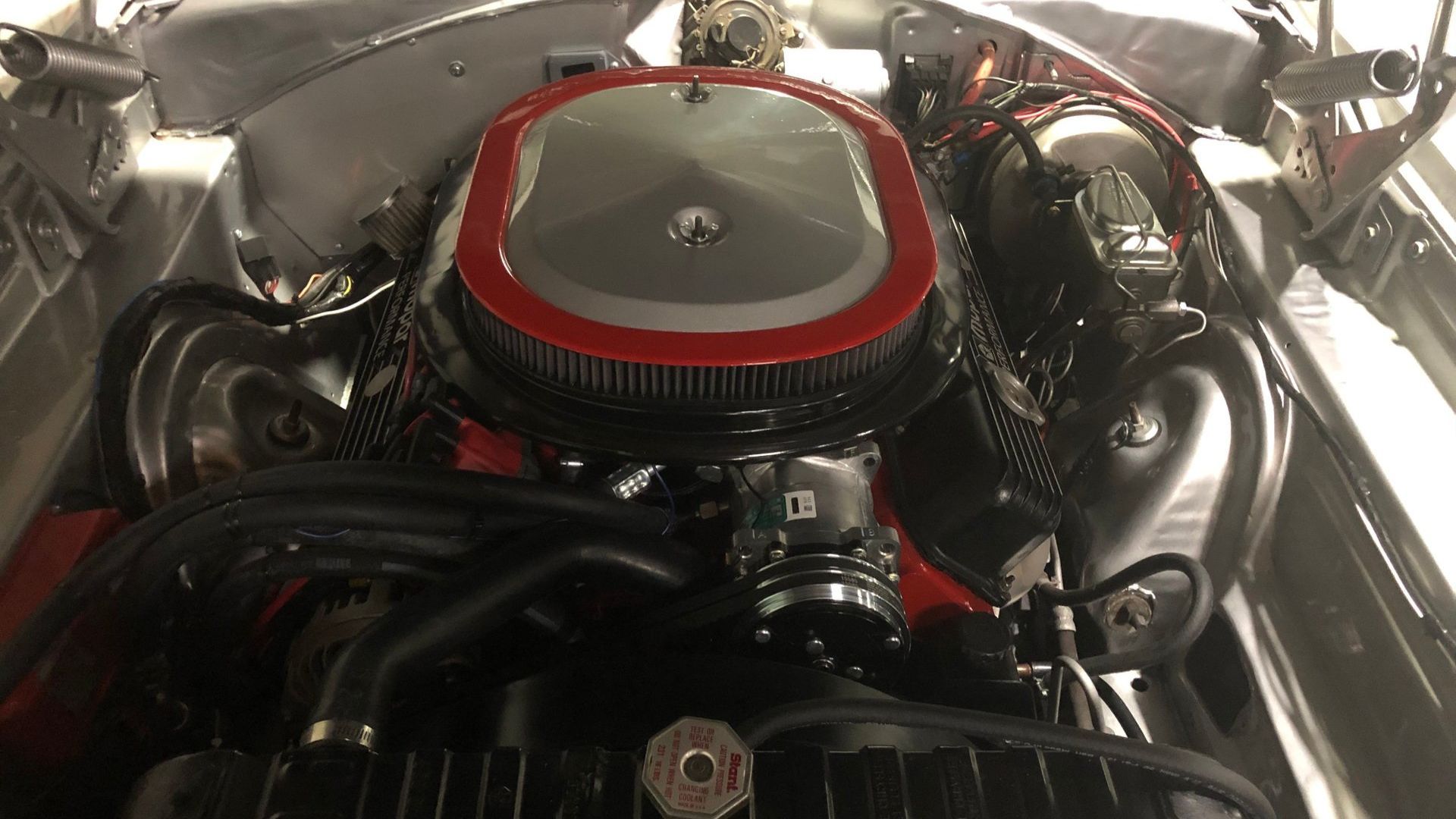 Pop that hood and you'll be greeted by a non-numbers-matching 440ci V8 with Edelbrock Performer RPM heads, Edelbrock six-Pack intake manifold, FiTech Six-Pack fuel injection system with built-in tank pump, and performance rockers. An upgraded exhaust features TTI headers, electric cutouts, 3-inch piping, H-pipe, and Magnaflow 44 Series mufflers. In other words, this Charger will move you in many ways. To complete the nice setup is a Hemi four-speed transmission with a McLeod dual clutch, plus a pistol grip shifter. To handle all that power properly, this Dodgehas a Dana rear with 4:10 gears.
Yes, this Dodge Charger 500 has been built for performance. It even features power steering, power brakes, 4-piston front calipers, 1-inch sway bar, and an MSD ignition system.
To match that kind of performance you need some simple aesthetic beauty, which this car absolutely nails. The body and bumpers are painted Brilliant Silver with Black Metallic and Red Metallic stripes for a combination that makes this stand out in the right way. Keeping with subtlety are the black trim pieces and Ridler wheels.
Finally, there's the red and black interior, which has also been completely reworked. Not only does it look beautiful, there are some modern conveniences worked in there, like dual cupholders in a center console, USB chargers, Pioneer radio, and Vintage Air AC.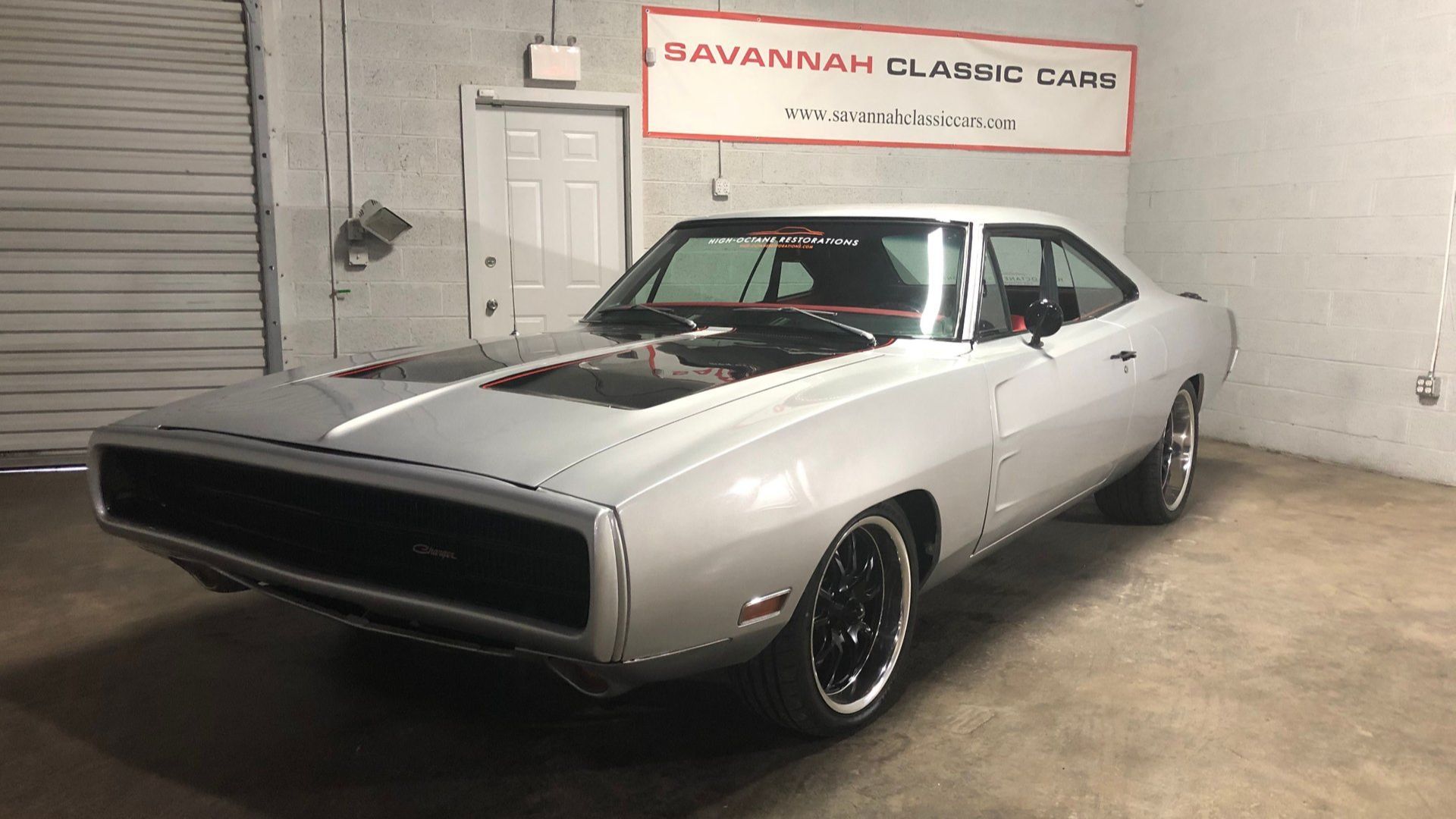 While not everyone is going to fawn over this 1970 Dodge Charger 500 because it's not a numbers-matching car, it has the performance, looks, and comfort to make it compelling for most. If you want to know more, contact Savannah Classic Cars and ask away.