Look at those 4 lovely doors!
---
Quite a few enthusiasts have some real problems with the modern Dodge Charger. Top of list for many is the fact it's a sedan, because as they vehemently declare, it's in the Gospel of Automotive Performance that no muscle car may have more than two doors. It's with great surprise we found this rare example of a four-door 1969 Dodge Charger Wagon. Just kidding, it's a rendering, but it sure is an interesting one.
Already, some of you will be typing some furious rant about how we don't know what a "real muscle car is" and so forth, and that's great. Others will be intrigued by this pixel painting since it puts a twist on a car nobody in their right mind would hack up and modify this way. Digital art is really the only way to try this look on to see how one likes it, so we're glad Oscar Vargas took the leap and made it.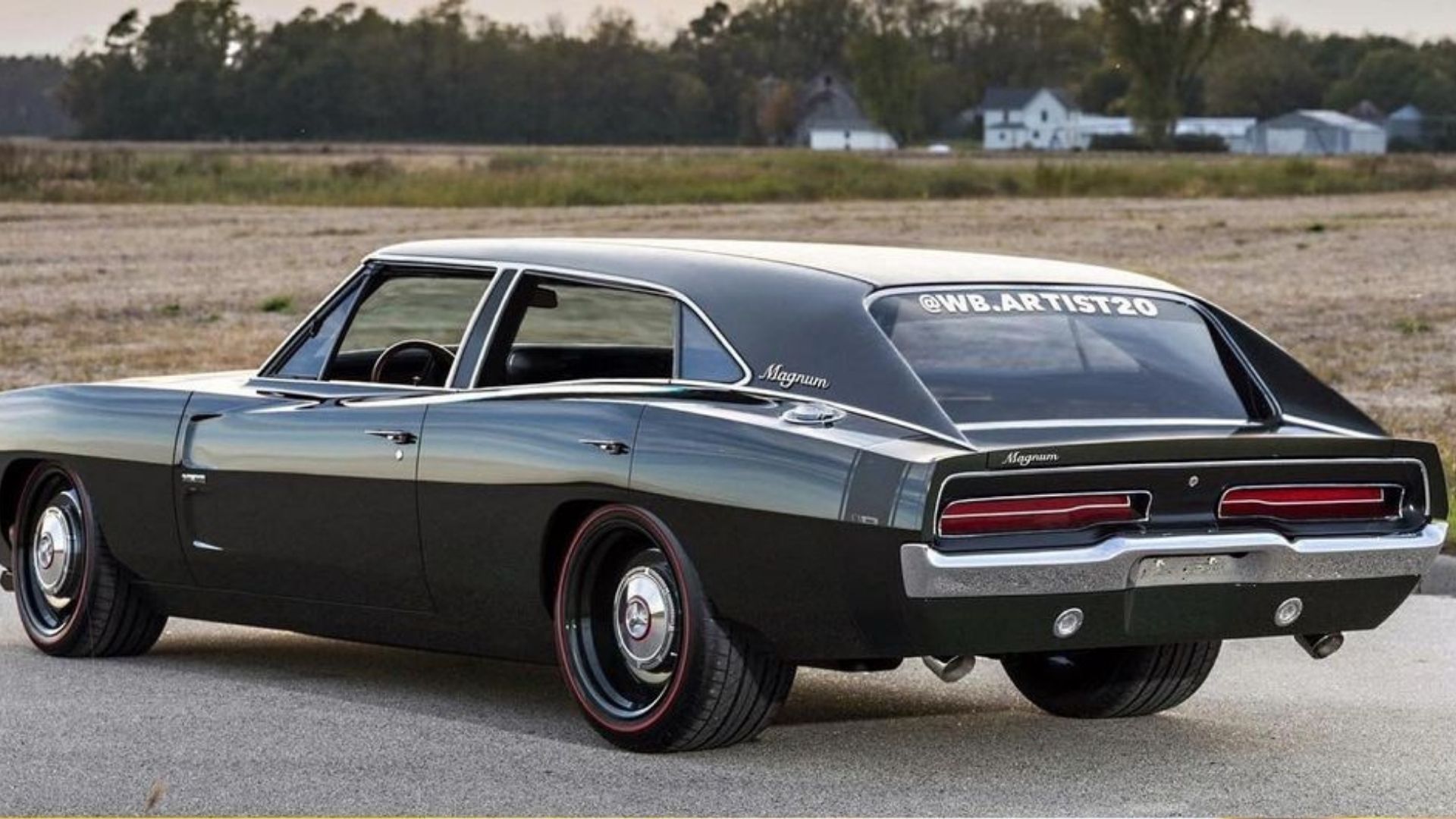 It looks like instead of making the front doors of the '69 Charger any shorter, Vargas just added a set of shorter doors. That doesn't seem to make the body any longer, but the roofline gets pushed to the rear, transforming the coupe into a gnarly wagon. Imagine taking this beast to the grocery store as well as tee-ball practice and the dry cleaners all in the same afternoon!
Before anyone starts to scrutinize the details and think the artist changed too much, he used the Ringbrothers Dodge Charger known as Defector as the basis of this digital sketch. Some people still won't like it, even if this wagon could run 10s in the quarter mile, because for them it's all about looks. However, we have to admit there's something to be said for functionality, especially if you only have one car.
Do you love or hate this rendering? Let us know and why.