So many want this car in their garage right now.
Anticipation for the unveiling of the new Porsche 911 Turbo S has been sky-high, right up there with anticipations. With the newest member of the Porsche 911 family finally unveiled comes dramatic looks and performance wrapped in one. Both Coupe and Cabriolet versions of the car will be offered. Expect both to be instant collectibles, to nobody's surprise.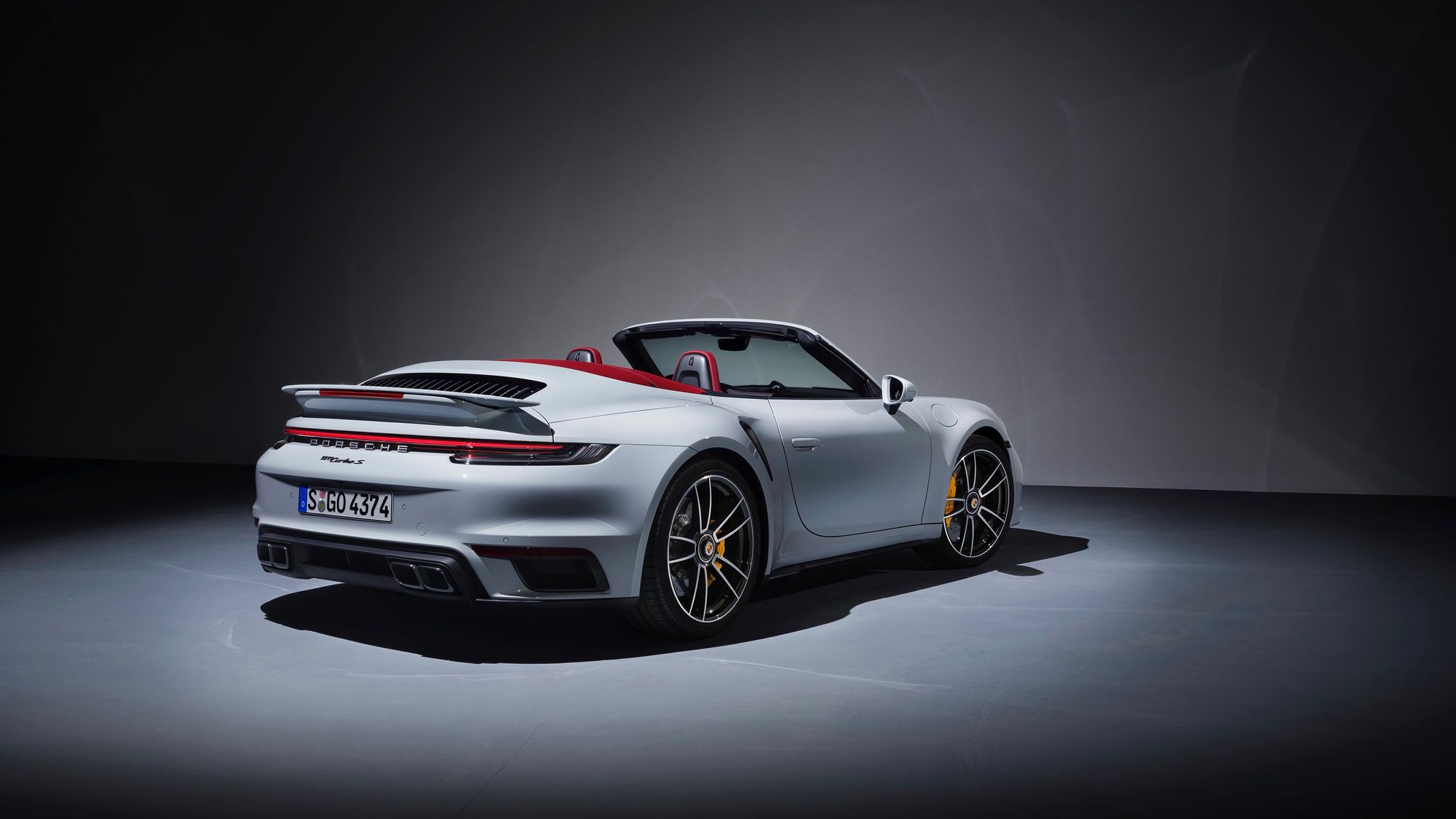 Sitting in the rear of the Porsche 992 Turbo S is a new 3.8-liter boxer engine with two VTG turbos. Those combine for a peak 641-horsepower and 590 lb.-ft. of torque. That's a 61-horsepower and 37 lb.-ft. boost over the 991 Turbo S. With the new turbos 14 percent larger and boasting variable-turbine geometry plus electrically-adjustable wastegates, improved forced induction is partly why.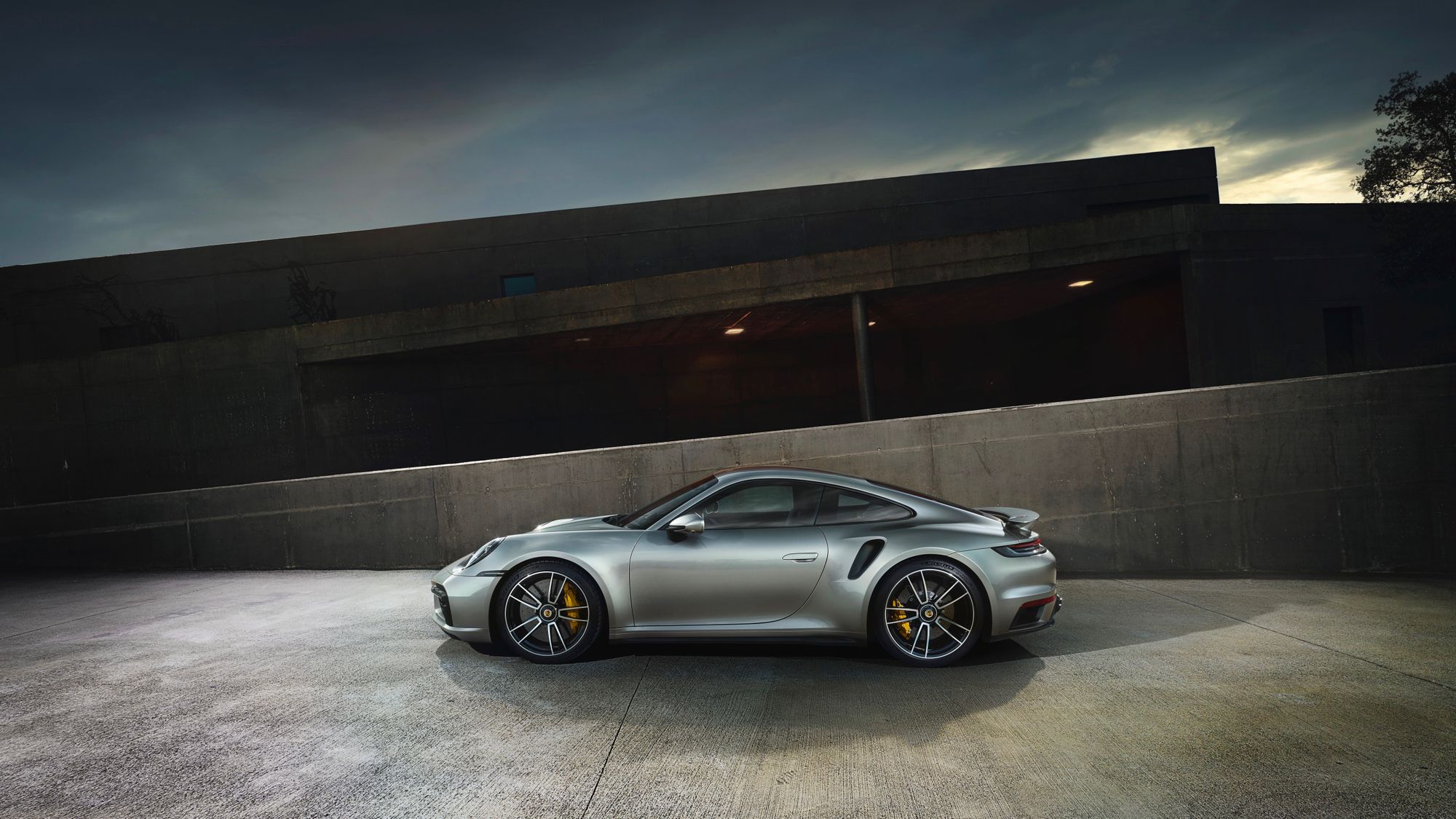 What good is power if it doesn't translate into moving quickly? Porsche says the new 911 Turbo S dashes from 0-62 mph in just 2.7 seconds. An eight-speed PDK made specifically for the Turbo models helps with that blistering acceleration.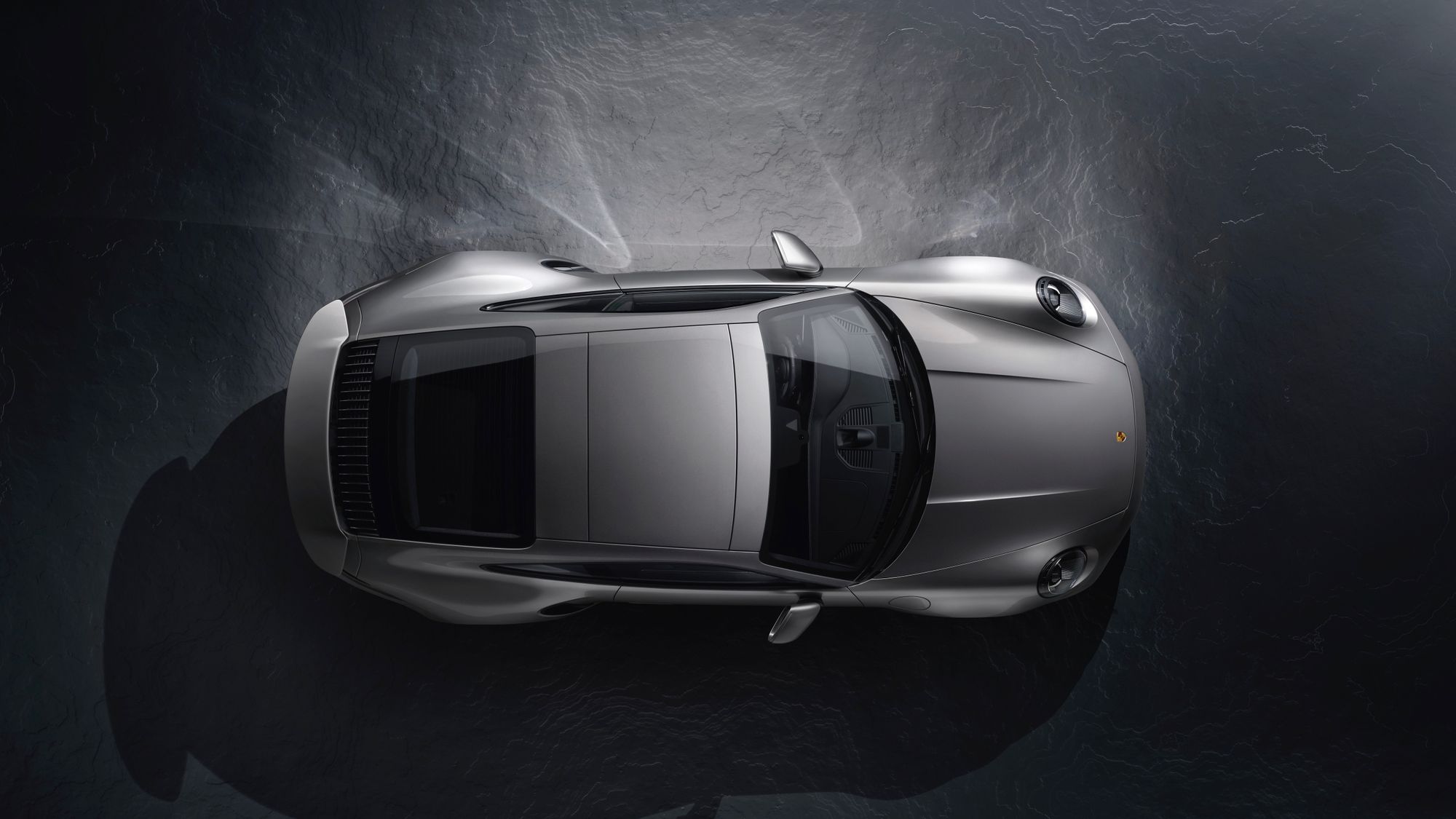 Not surprisingly, the dimensions of the 911 Turbo S have increased using the 992 platform. That meaty stance comes from a 42 mm increase in front track width and a 10 mm increase for the rear. Staggered tires, with 20-inch tires in the front and 21-inch tires in the rear, are a first for the car. Porsche says these changes aren't just for aesthetics, which it certainly helps, but also tightens up handling. Just like before, all-wheel drive is standard, although it can send more torque than before to the front wheels when necessary.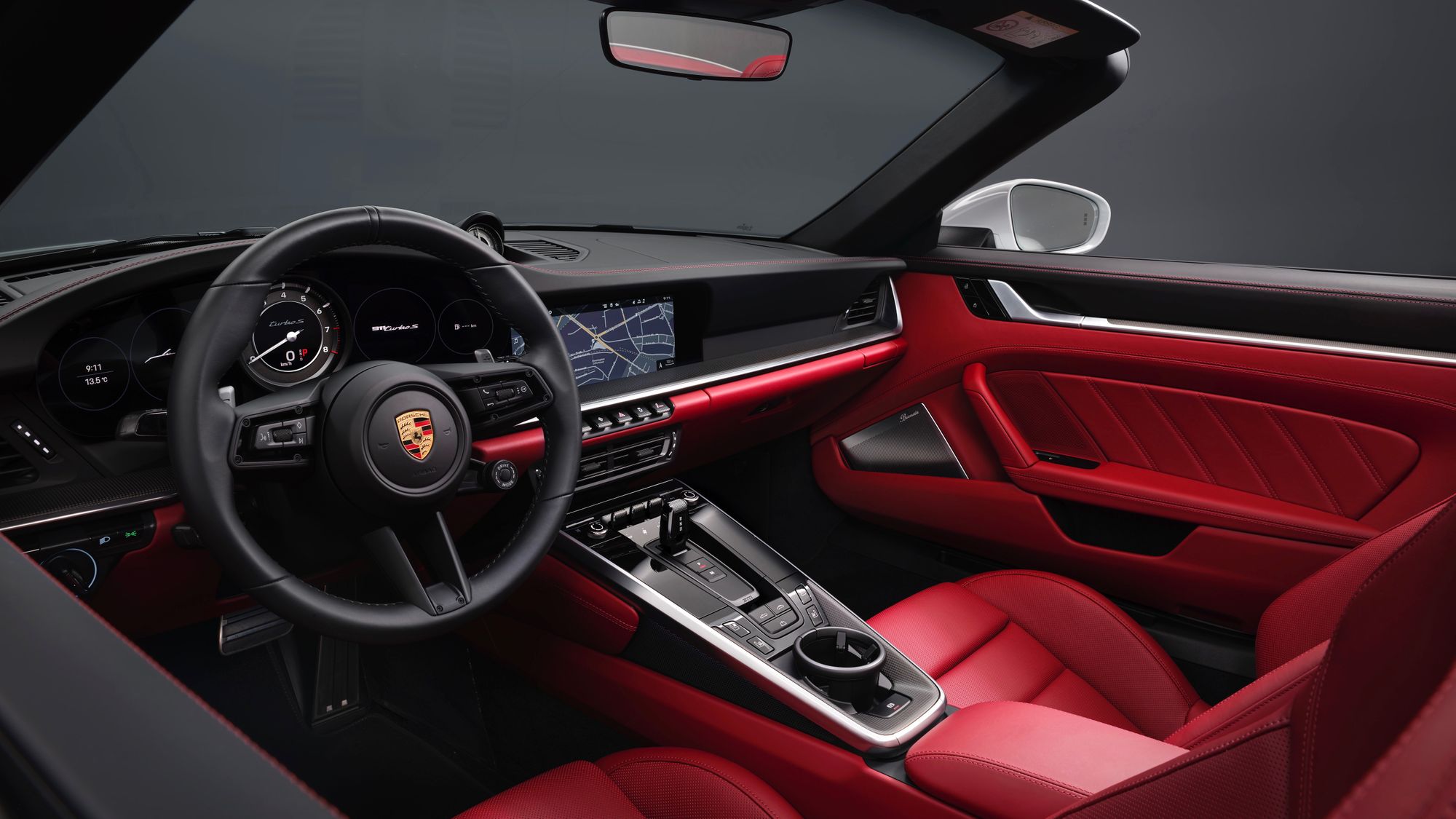 911 Turbo models have always been known for their wild aero elements, and this version of the Turbo S pushes things to new heights. Among the additions are controlled cooling air flaps up front. It's not your imagination: Porsche made the rear wing larger, so it applies even more downforce. A redesign has changed the looks and performance of the pneumatically-extendable front spoiler.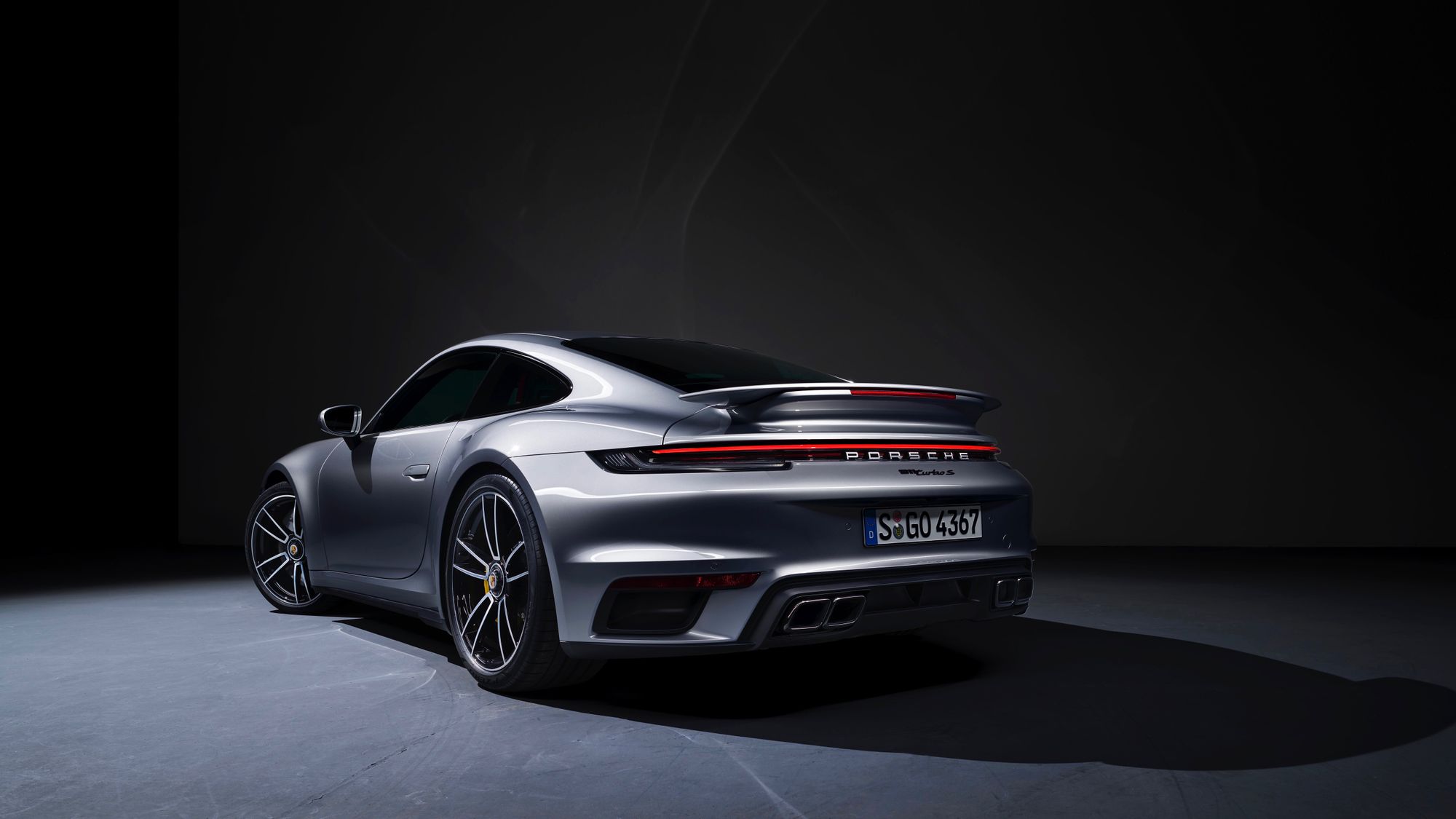 Some nice options are being offered with the 992 Turbo S which no doubt will make the cars more marketable later. Porsche Active Suspension Management lowers the ride height by 10 mm. Another good one to consider is the sports exhaust system with adjustable flaps.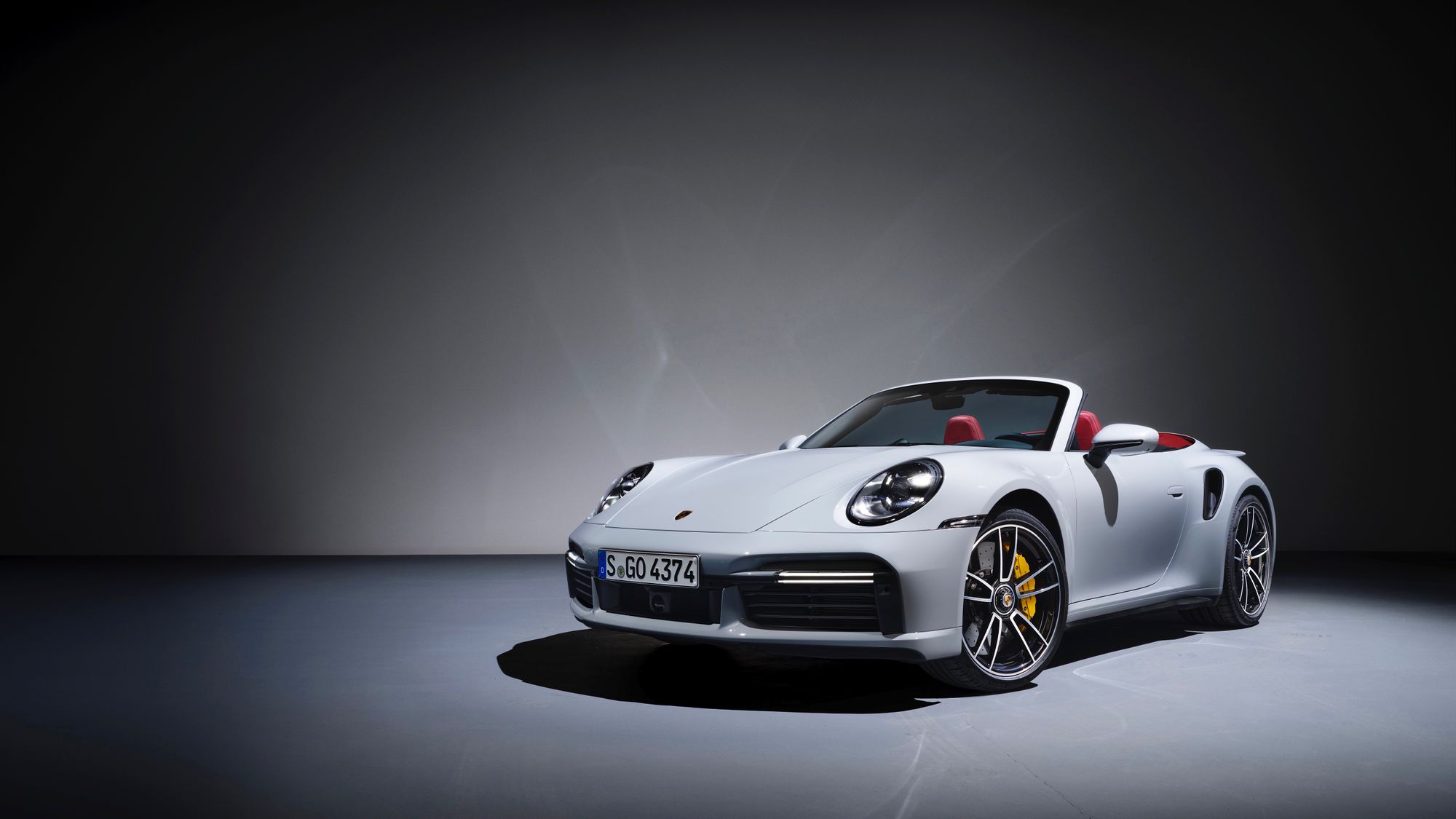 If you do want to get your hands on a 2021 Porsche 911 Turbo S it's not going to be cheap with a starting price of $204,850 for the Coupe and $217,650 for the Cabriolet.
More Porsche News