Picking out four of our favorite muscle cars on sale right now, right here on Motorious.
---
Every car enthusiast loves muscle cars on some level, but we love them more than most folks do. That's what made picking one car from each manufacturer – Ford, Chrysler, GM, and AMC – a difficult challenge for us.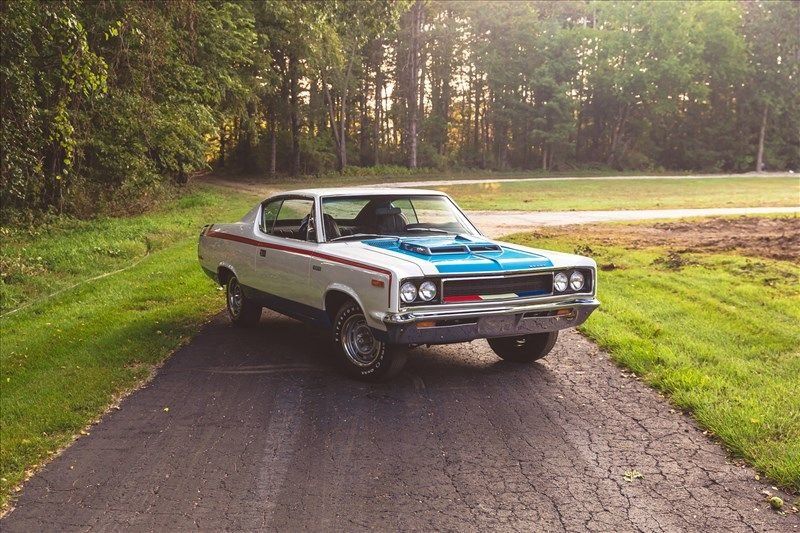 We think you'll be happy with the cars we picked. Let's start alphabetically, with this 1970 AMC Rebel Machine, offered in the iconic red, white and blue color scheme. Just 1,000 Rebel Machines were built like this.
The Rebel Machine was all about attitude, from its patriotic color scheme to its hood scoop mounted tachometer. The Rebel Machine had the horsepower to back up its aggressive looks, though, with a 390 cubic inch V8 rated at 340 horsepower and 430 lb/ft of torque.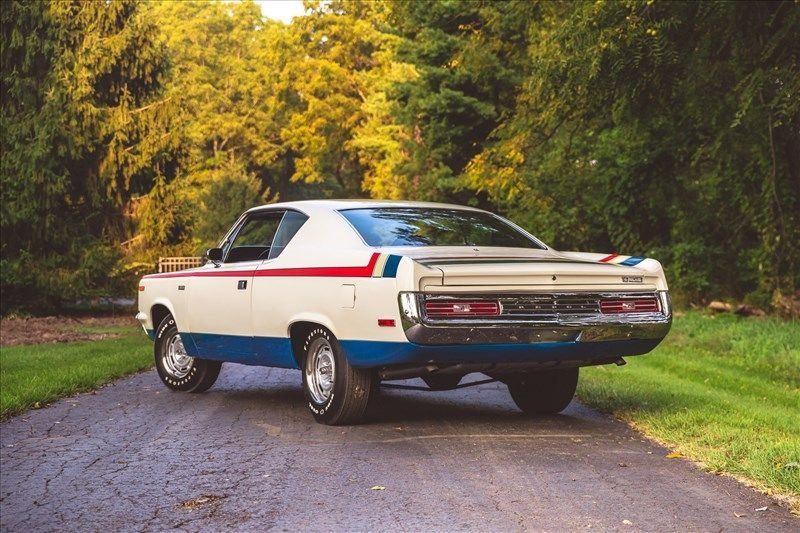 AMC muscle cars don't get enough recognition, so we like to draw attention to them any chance we can. In the case of the red, white, and blue Rebel Machine, though, it doesn't need any help from us.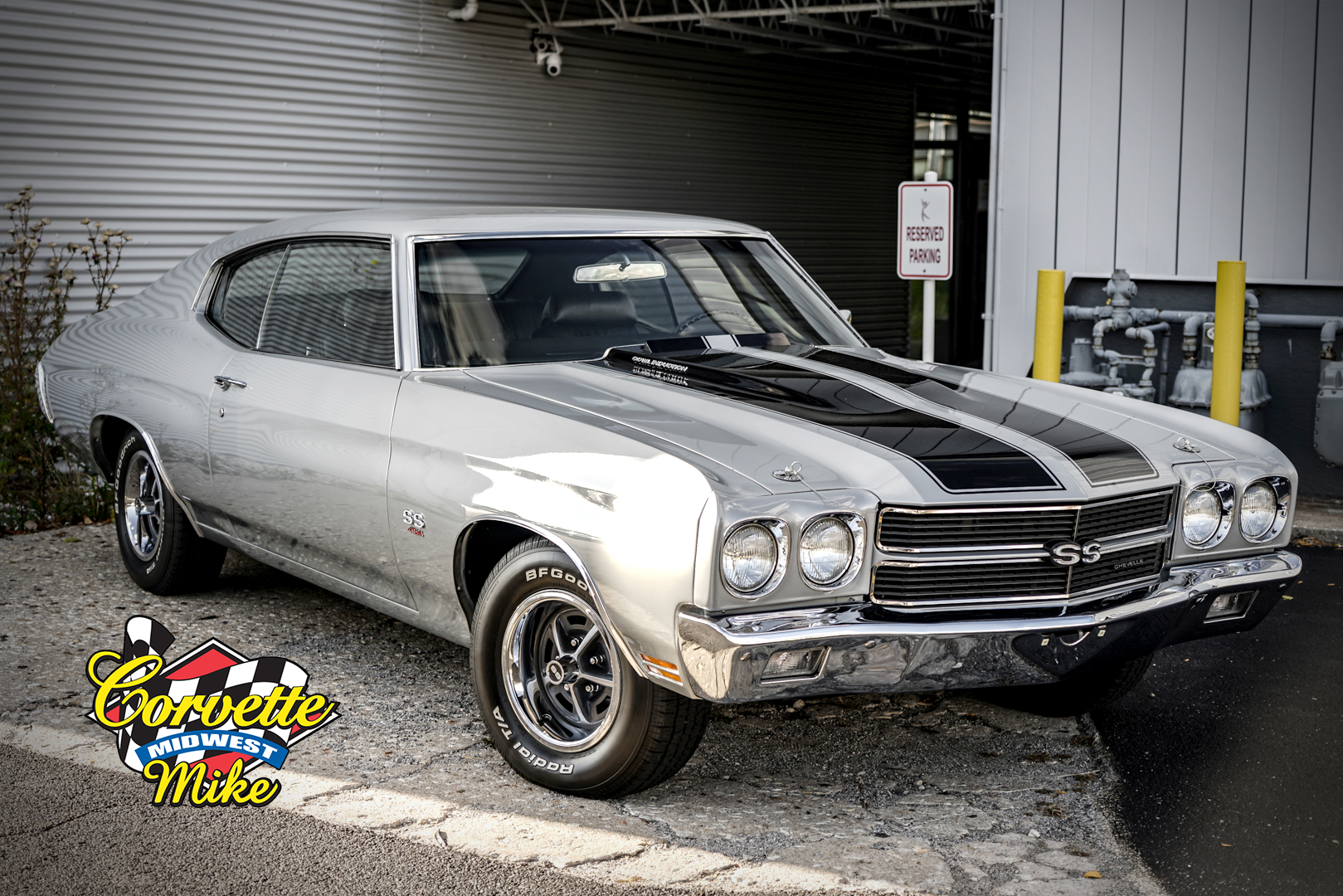 Up next is our General Motors entry. This one was one of the tougher choices for us, because there are just so many iconic GM muscle cars. When we really thought about it, though, the choice was simple – we had to find a 1970 Chevrolet Chevelle SS454 LS6.
The mighty LS6 is easily the meanest engine ever stuffed in a Chevelle, rated at an earth-shattering 450 horsepower and 500 lb/ft of torque. These cars are legendary for a reason.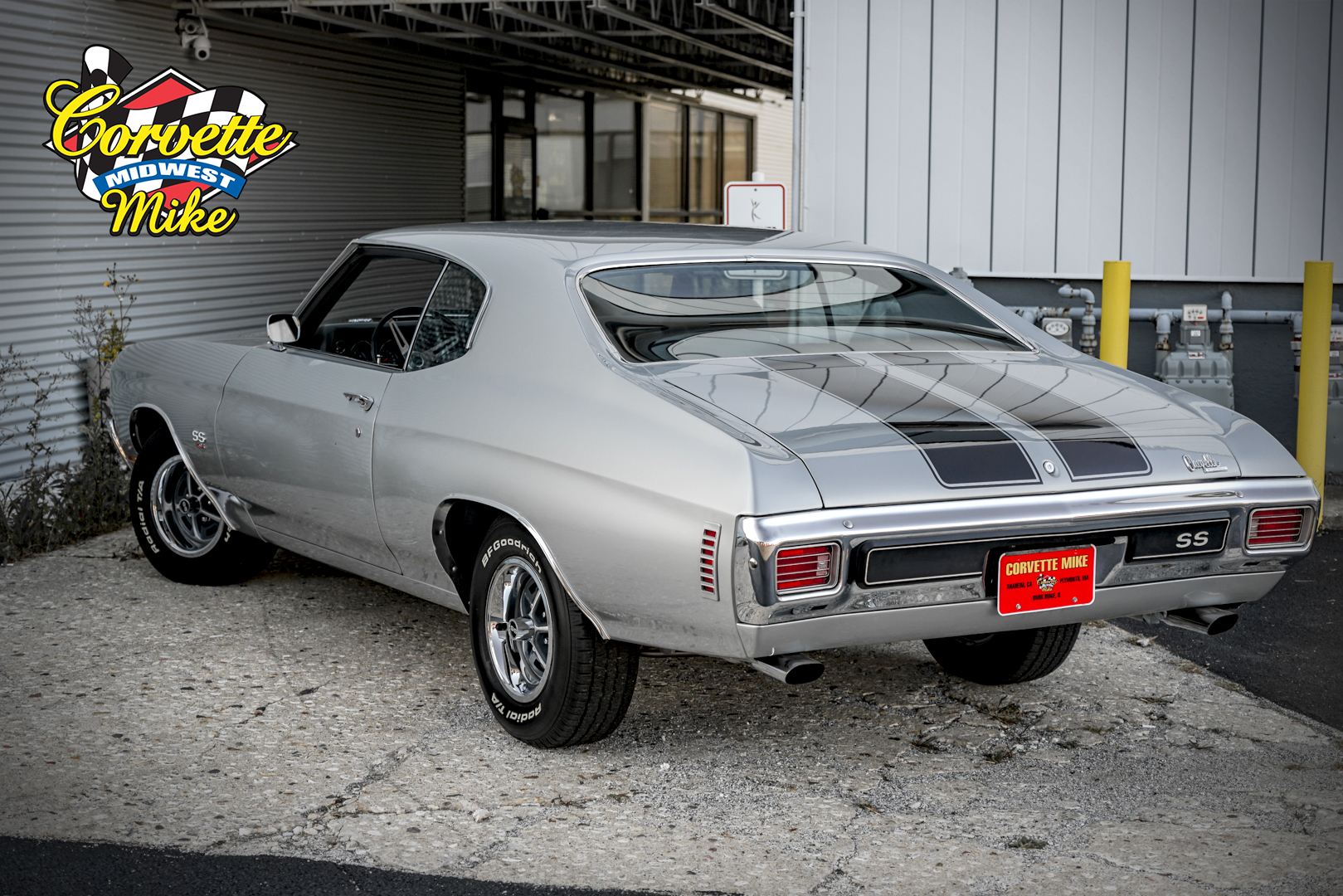 Classic Camaros and Corvettes get their fair share of attention, as do GTOs and 442s. When it comes to peak GM performance during the muscle car era, though, the 1970 Chevelle SS454 LS6 reigns supreme.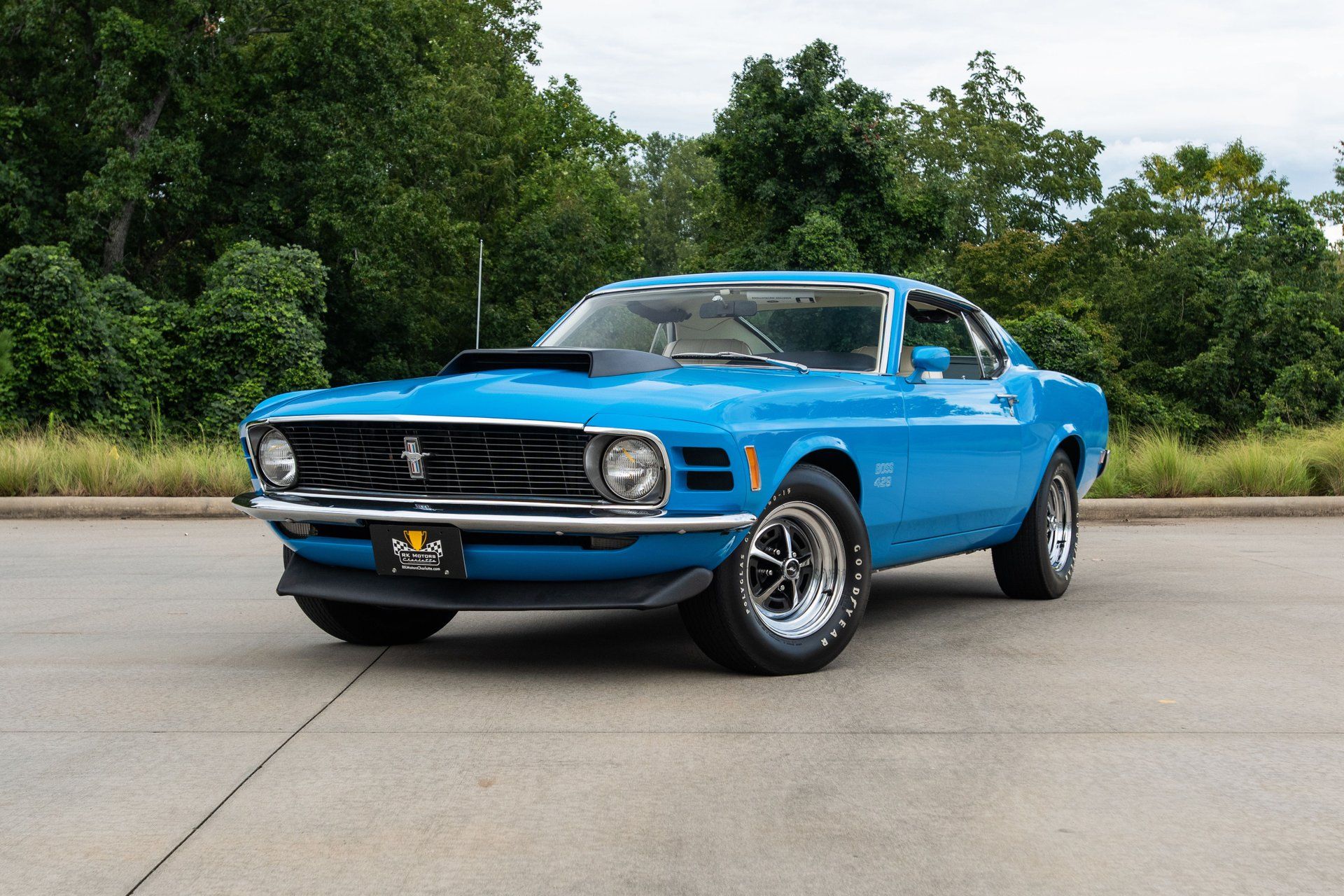 When we got to Ford, there was only one choice – a 1970 Boss 429 Mustang. Some may say that the Mustang isn't a "true" muscle car, but when it comes to the mighty Boss 429, we'll happily tell those folks to pound sand.
Created to homologate the 429 engine for NASCAR competition, the Boss 429 remains, to this day, one of the meanest Mustangs ever produced. This fully restored Grabber Blue example represents the market for these cars, which hovers around a cool quarter mil.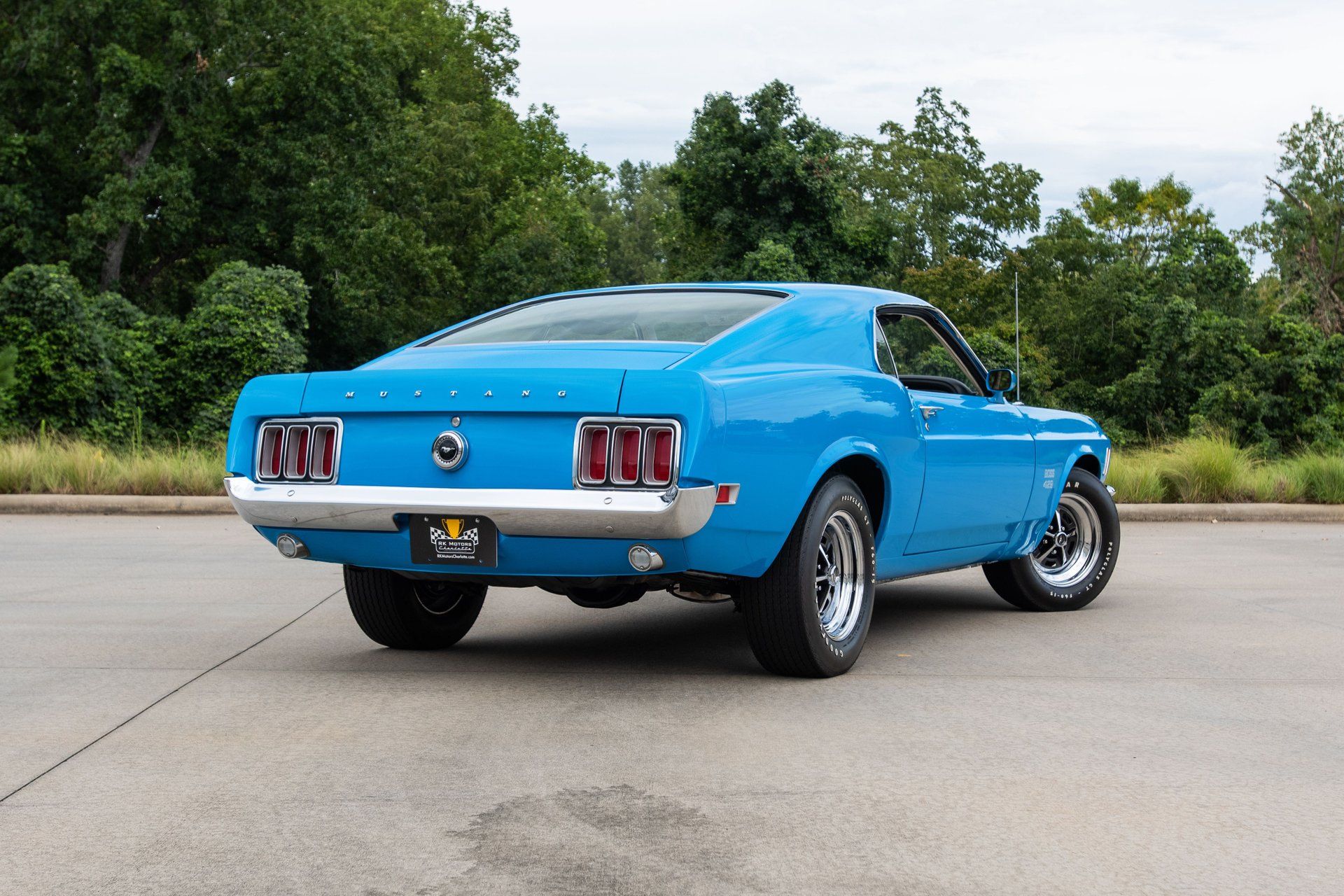 That's a lot of money, but it buys you a lot of car, too. The Boss 429's unique combination of pedigree, performance, and rarity make it one of the most desirable muscle cars of all time.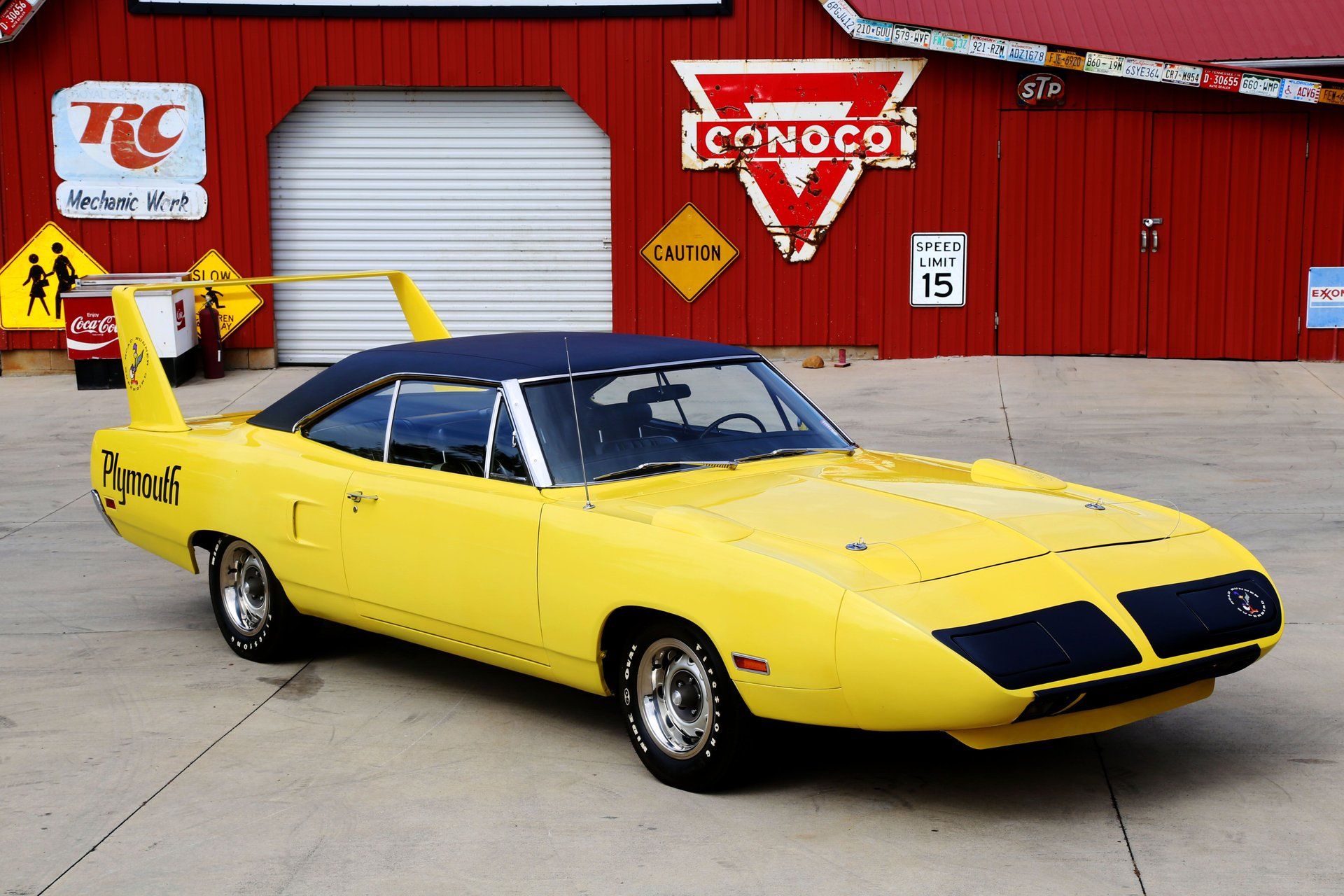 Speaking of NASCAR homologation, we've got a 1970 Plymouth Superbird in Lemon Twist. Did you honestly expect us to pick anything else to represent the Chrysler crew on this list?
The wild aerodynamic aids were over-the-top even by MOPAR standards. That's saying something, considering that this is the same company that was content to stuff Hemis into pony cars and paint them pink, purple, and lime green.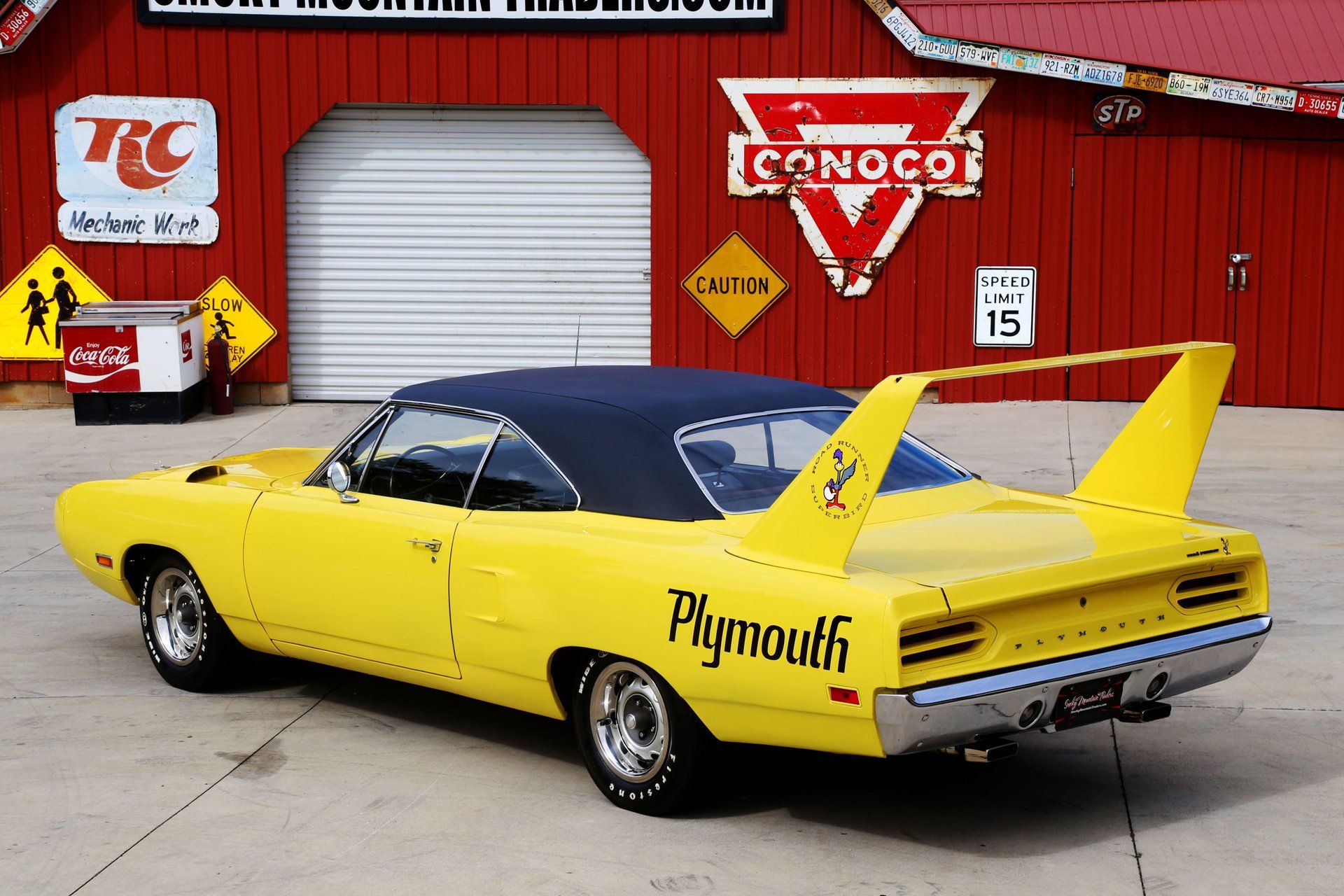 The funky nose cone and spoiler worked, though, and these cars were the first to reach 200 miles per hour in NASCAR competition. Today, they represent treasured collectibles, and for many, the high water mark of the muscle car era.
Didn't see your favorite on this list? Browse the Motorious classifieds and hunt down your favorite.