This warms the heart…
---
It's always sad to see a cool car like this 1969 Chevrolet Camaro sitting neglected in the outdoors. We notice these cars all over, especially in more rural areas or neighborhoods without HOAs. There's definitely a story behind each of them, and if you're like us you've probably wondered what the deal is. After all, who in their right mind would allow a cool car to just sit and decay? But going up, knocking on someone's door, then asking them why they're treating a classic car like a rotting lawn sculpture doesn't seem like a great plan.
See an abandoned 1969 Camaro SS that didn't fare so well here.
In this situation we know a little bit about the car's story and why it's sat for 18 years outside. The owner got it as a high school graduation present and used it as a daily driver. However, the '69 Camaro started having so many problems it no longer worked as the guy's primary transportation. Then it was the fun weekend car, but eventually the repairs were too costly for him to run at all. He parked it, probably thinking he would get it running again in the near future, but with some unforeseen financial challenges the opportunity never presented itself. Criticize him if you must, we're just glad the car has been rescued before anything really bad happened to it.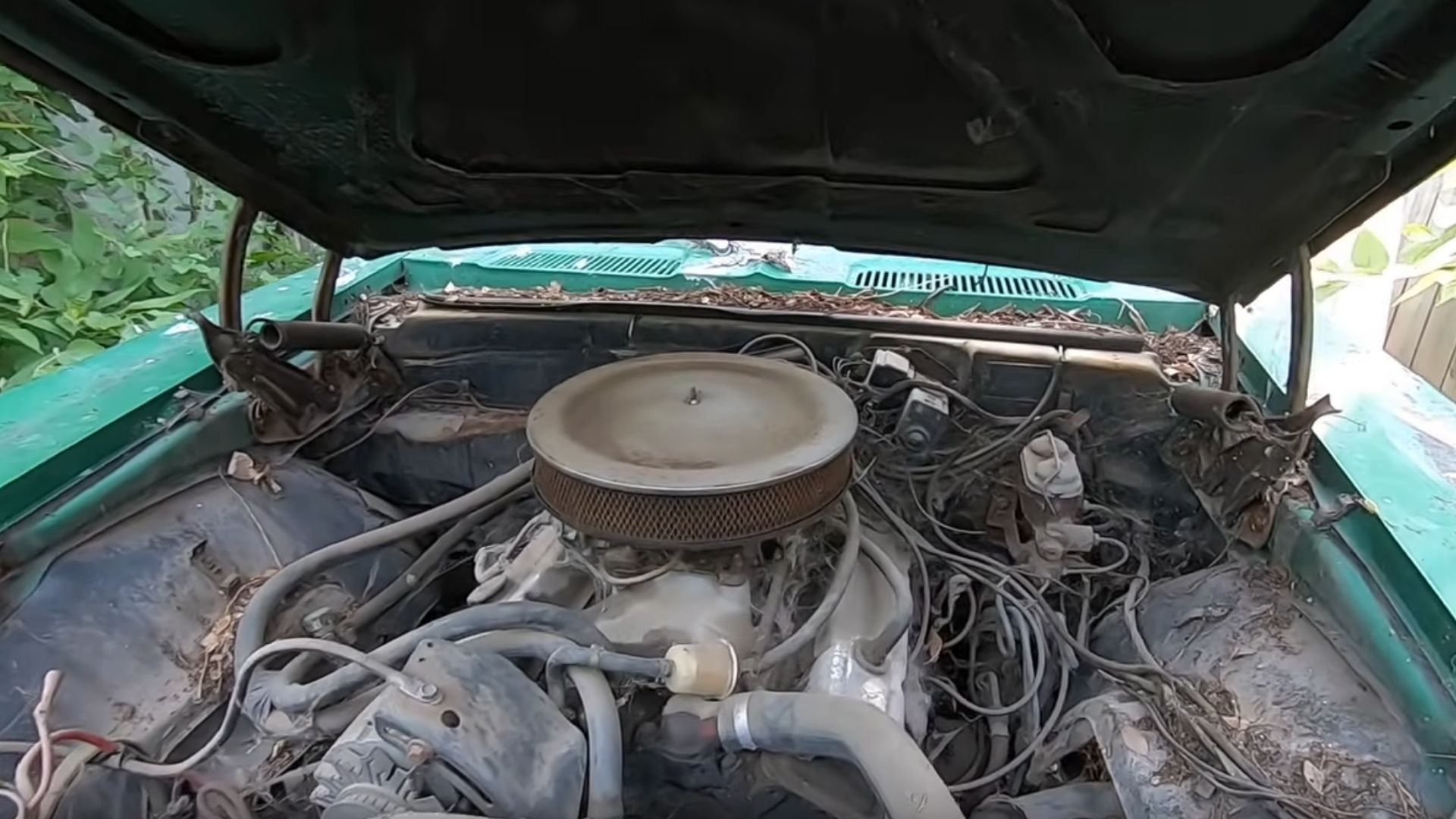 Someone just driving by wouldn't even see this car. It's buried in weeds, but thankfully the chassis hasn't decided to turn into graham cracker or rejoin the earth. Still, there's no denying the classic muscle car is going to need some serious work for it to be beautiful, although the guy does get it running reasonably well by the end of the video. Oh, plus it has a sunroof.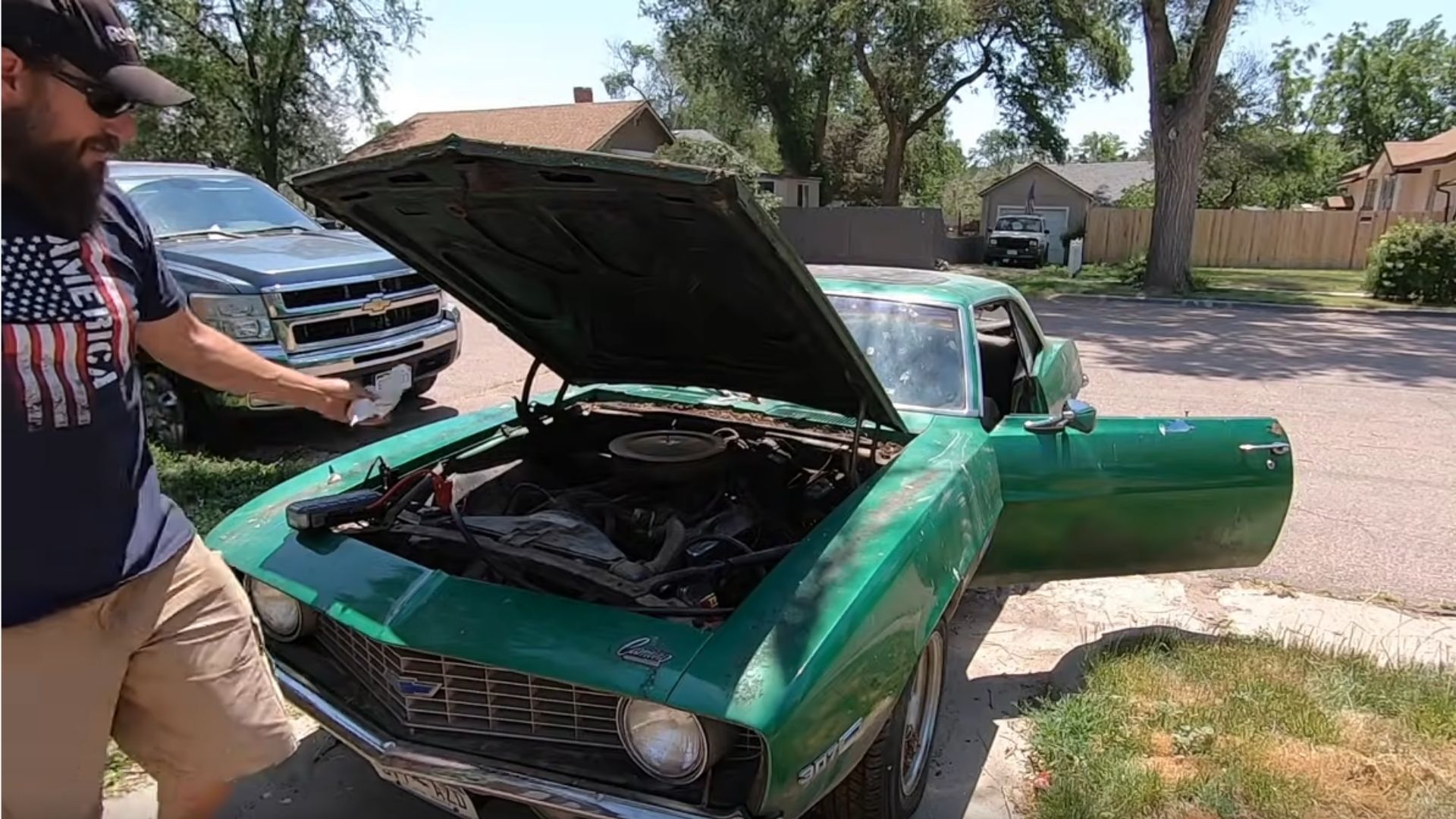 Thankfully, no real rust damage seems to be present. With clear coat peeling, it's obvious the Camaro has been restored before, at least in part, so it's not so bad. Considering all that, it's definitely worth doing the difficult work of bringing it back to life, especially since this is one of the most beloved production years for the Camaro.