This pouncing cat jumps on stage for auction.
---
Jaguar has become Europe's premium luxury sports car brand over the 98 years that it has been producing automobiles. When one thinks of the perfect luxury sports coupe it is not uncommon for the image of a beautiful Jag cruising through corners at Le Mans or down the streets of London with passion and style. Of course, that comes with good reason as both handling and performance are both pillars of success for the Jaguar lineup. While this may not be uncommon in the world of fast-paced retro European sports cars and roadsters, Jaguar has always and, more than likely, will always be at the front of the pack in that regard.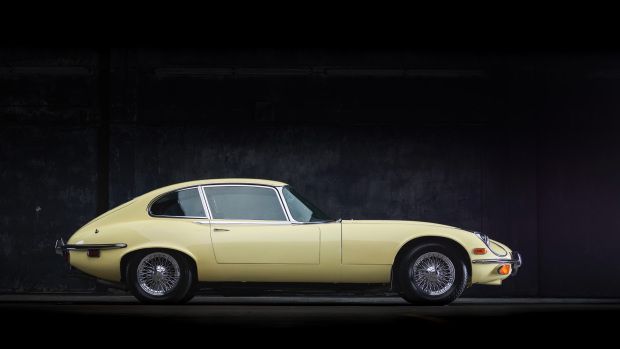 Of course, this car is no exception to that rule as it manages to combine the prestige and old sensibilities of a classic European sports coupe with the performance that the pouncing wildcat is known for. This is best shown through the use of the 5.3-liter V8 engine which sits under the hood which pushes power through a vivacious four-speed manual transmission. This ensures a fun driving experience for anyone lucky enough to find themselves behind the wheel of this European folk legend. This 1972 Jaguar XKE V12 Coupe 2+2 is surely one of Europe's greatest creations from the last 49 years.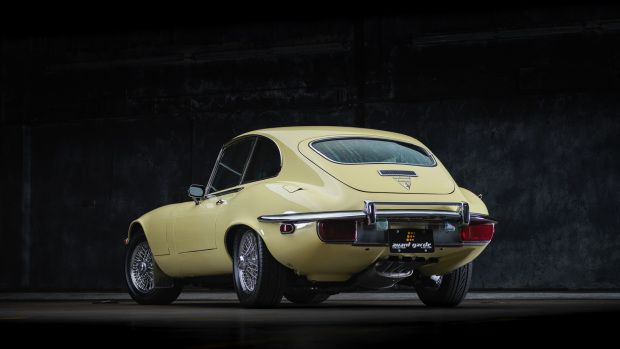 That beautiful car is held up off of the ground by a set of 15-inch wheels on all four corners which give the automobile that perfect accent flavor that lets you know exactly when this thing was made. Both the front and rear bumpers are finished in a glorious chrome that contrasts perfectly against the yellow-ish exterior coat which accompanies the rest of the car. Performance in this thing is no issue as the car has received many upgrades to the suspension, braking system, and engine which help this little beast to explore the entirety of its 160 mph speedometer. As far as Jaguar goes, it would be incredibly difficult to find something as beautifully restored and vibrant as this. The only question is, will you be the one taking it home?
Avant-Garde is well-known as an award-winning, top seller (@911r) on Bring a Trailer. We provide turnkey auction management for our clients. Avant-Garde presents cars in an unparalleled fashion, with a comprehensive history, descriptions, photos, and video for each vehicle. We want to put buyers in the virtual driver's seat so they can experience a vehicle as if they were present, giving them confidence in their purchase.