Over 400 horses on tap in a lightweight roadster.
---
Before the Mustang-based performance cars ever set rubber on the track, there was another car making history - the Cobra. Brainchild of Carroll Shelby in partnership with Ford Motor Company. It is a rare sight to see an original Cobra, and one would cost an arm and a leg if one did ever show up for sale. The fantastic news is that the Shelby kit cars by Factory Five Racing give you that old-school Cobra style with modern power and reliability. Here we have a stunning example of a Factory Five 1965 Cobra Restomod up for grabs through Awesome Joe's Auctions.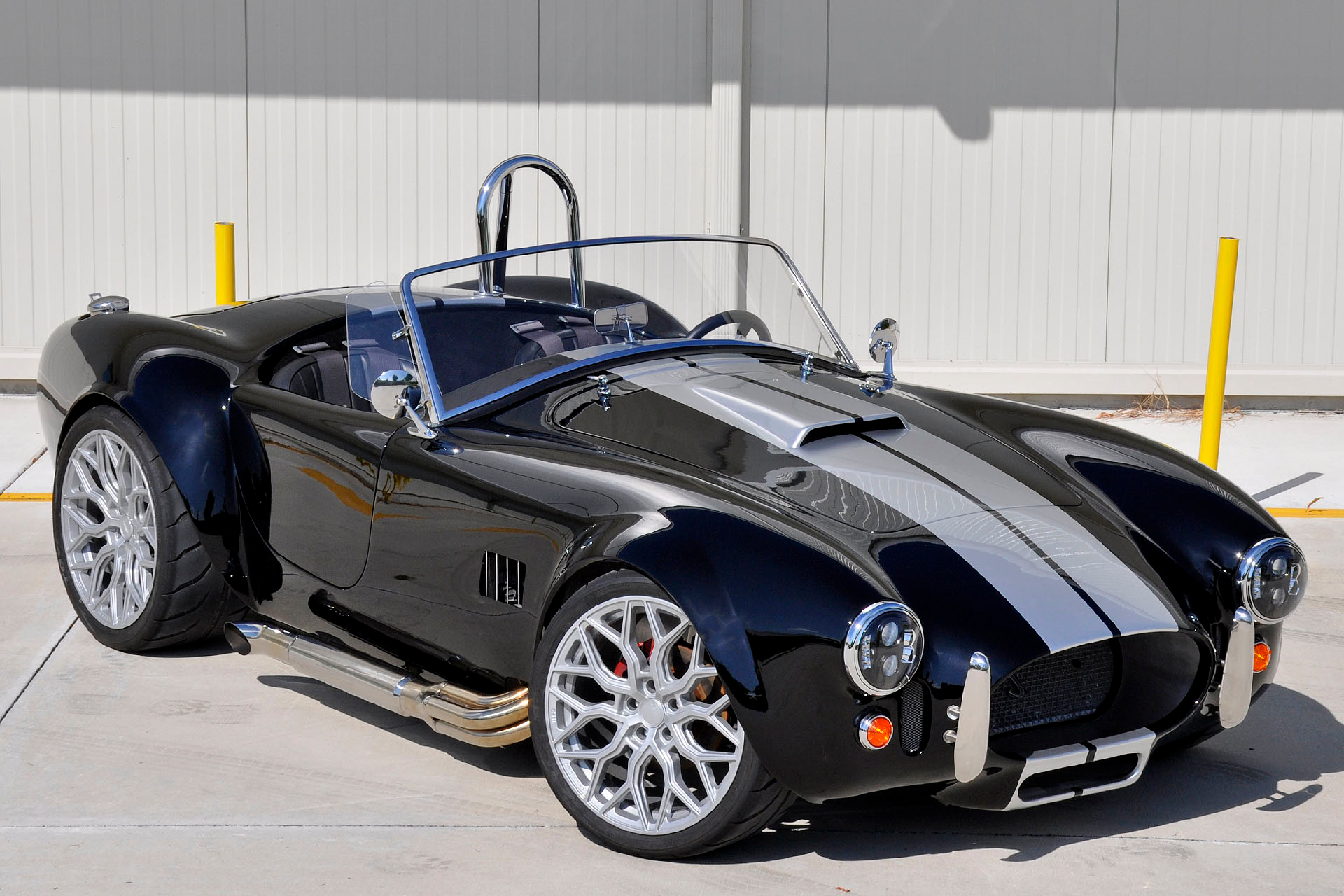 Finished in a beautiful vivid black topped with silver stripes, no expense was spared on building this immaculate Cobra. Even better, only 2,200 miles have accumulated on the car since its build completion.
Under the hood of this stunning gem is a screaming Gen 2 Coyote 5.0-liter Coyote V8 engine right out of the box backed by a Tremec 5-speed manual transmission that twists an 8.8-inch rear end. With 435-horsepower on tap, this lightweight roadster has more than enough power to smoke the competition. Added rumble and performance come from the installation of Shelby headers that send spent gases out the side exhaust.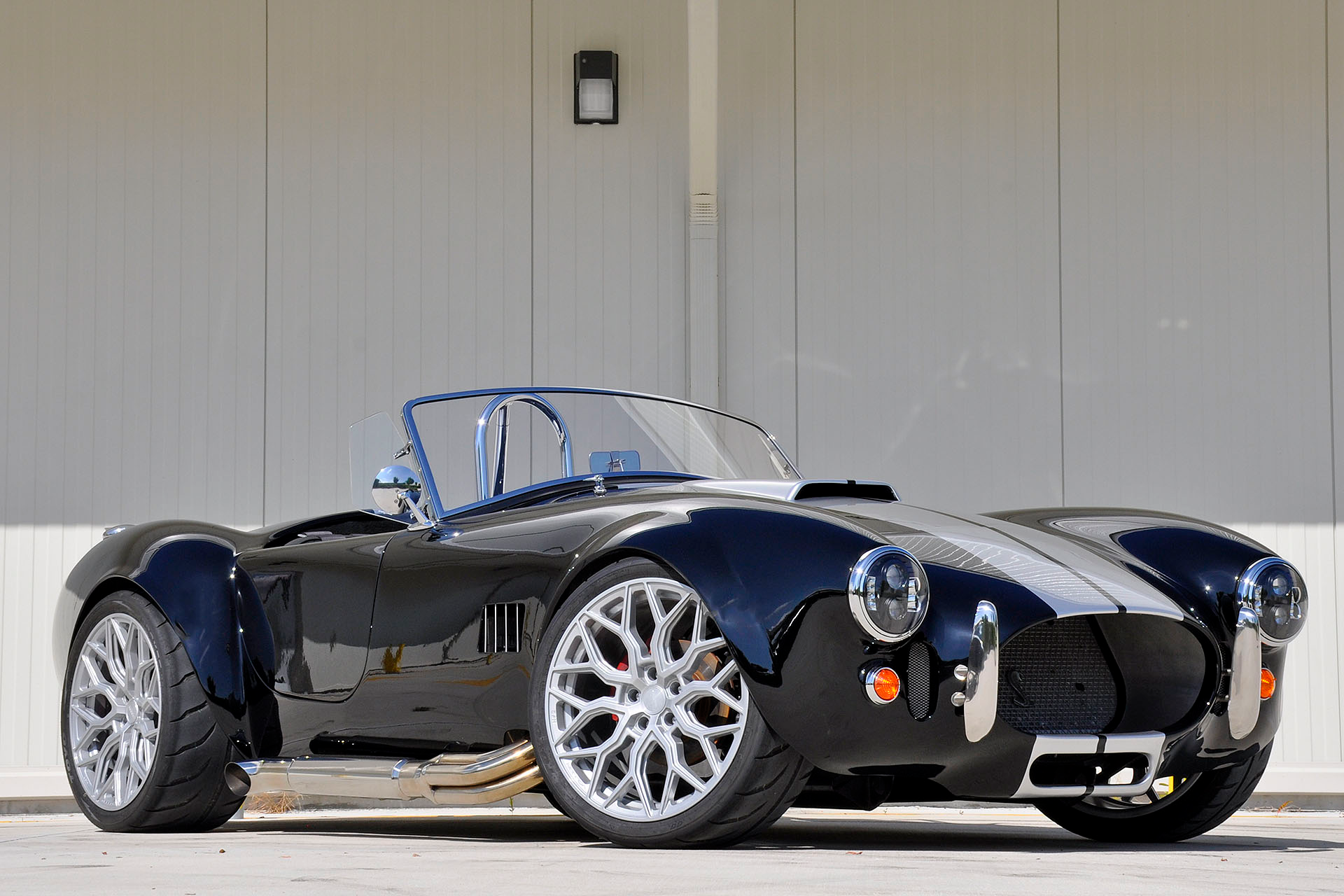 If you're in the market for a car that will turn heads at the car show, but can also get-up-and-go, don't look any further than this beautiful 1965 Factory Five Cobra. Wow them even further when you pop the hood ands how everyone what you're working with. The description states that this car drives like a rocket ship on wheels. Listed by Awesome Joe's Auctions this gorgeous Cobra is sitting at $30,000 on with just 3 days left to place that winning bid.