This fully restored vintage racer will be up for grabs in September.
---
When it comes to racing Corvettes of the '60s and '70s, Don Yenko and Jerry Thompson are two of the biggest names. These men helped pit the Corvette up against some of the best racecars on the planet at challenging endurance courses around the world, and in 1975, this wide-body IMSA Corvette was their weapon of choice. This piece of American car racing history will be up for grabs this Fall through the Saratoga Auto Auction.
Like many cars of that era, this IMSA Corvette started as a production vehicle, and it was purchased by Thompson in 1973 to be converted into a racecar. GM supplied the flared fenders and Yenko supplied the engines, which in the case of the '75 season was a 454 cubic-inch V8 that had been bored .060 over and was tuned to more than 650 horsepower!
This Corvette was raced from 1973 through 1976, and while it's full history has been completely documented, this car has competed at iconic endurance racing tracks such Mid-Ohio, Road Atlanta, VIR and Daytona. Included with the sale of this car are notarized documents confirming the Corvette's provenance as well as pictures of the car being raced including the one above showing Yenko as he prepares for a stint behind the wheel.
After being retired in 1976, this car's story gets even more interesting. The Corvette has been owned by the same person since it was purchased from Thompson back in 1976, and it recently underwent an exhaustive seven-year restoration that took it back to its exact specs from the 1975 season. It sounds like the only modernized component added to this vintage racer is the fuel cell.
This Yenko/Thompson IMSA Corvette will be a featured lot in the 2020 Saratoga Auto Auction, which will take place on September 20-21.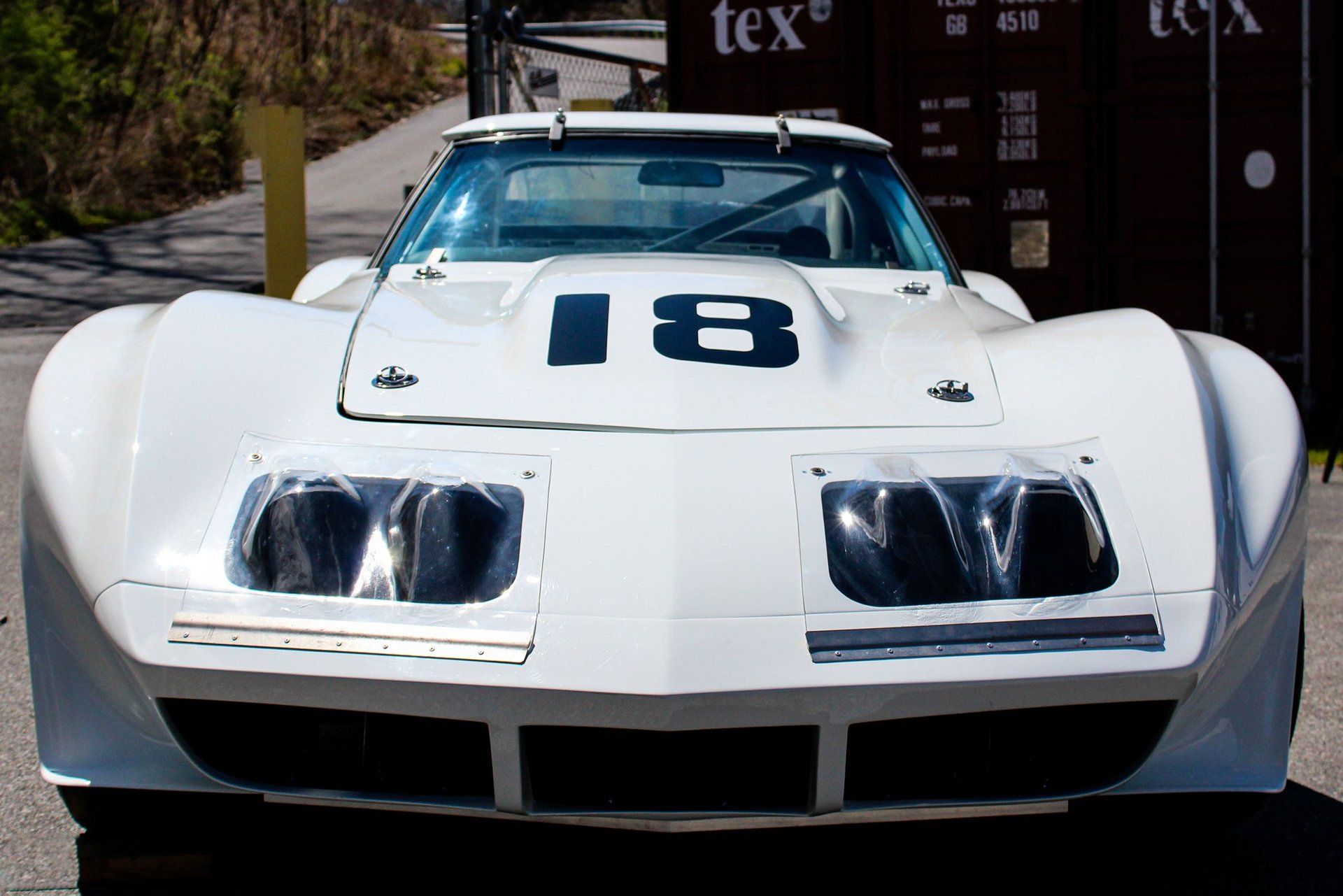 Related Articles...