Get more entries now!
---
Get set for the thrill of a lifetime! Today presents an unrivaled opportunity to become the proud owner of the iconic 1968 Shelby Cobra GT350 – a piece of automobile history synonymous with the genius of Carroll Shelby.
Dive deep into the essence of 1968 when Shelby reincarnated the GT350 under the electrifying banner of 'Cobra'. With its roaring 302 cubic-inch V8 beast lurking under the hood, coupled with a gleaming all-aluminum Cobra intake manifold, this machine was born to rule the roads. Add a cherry on top with the Holley 600 cfm carburetor and a sleek Cobra oval air cleaner, and you've got a car that doesn't just drive - it roars.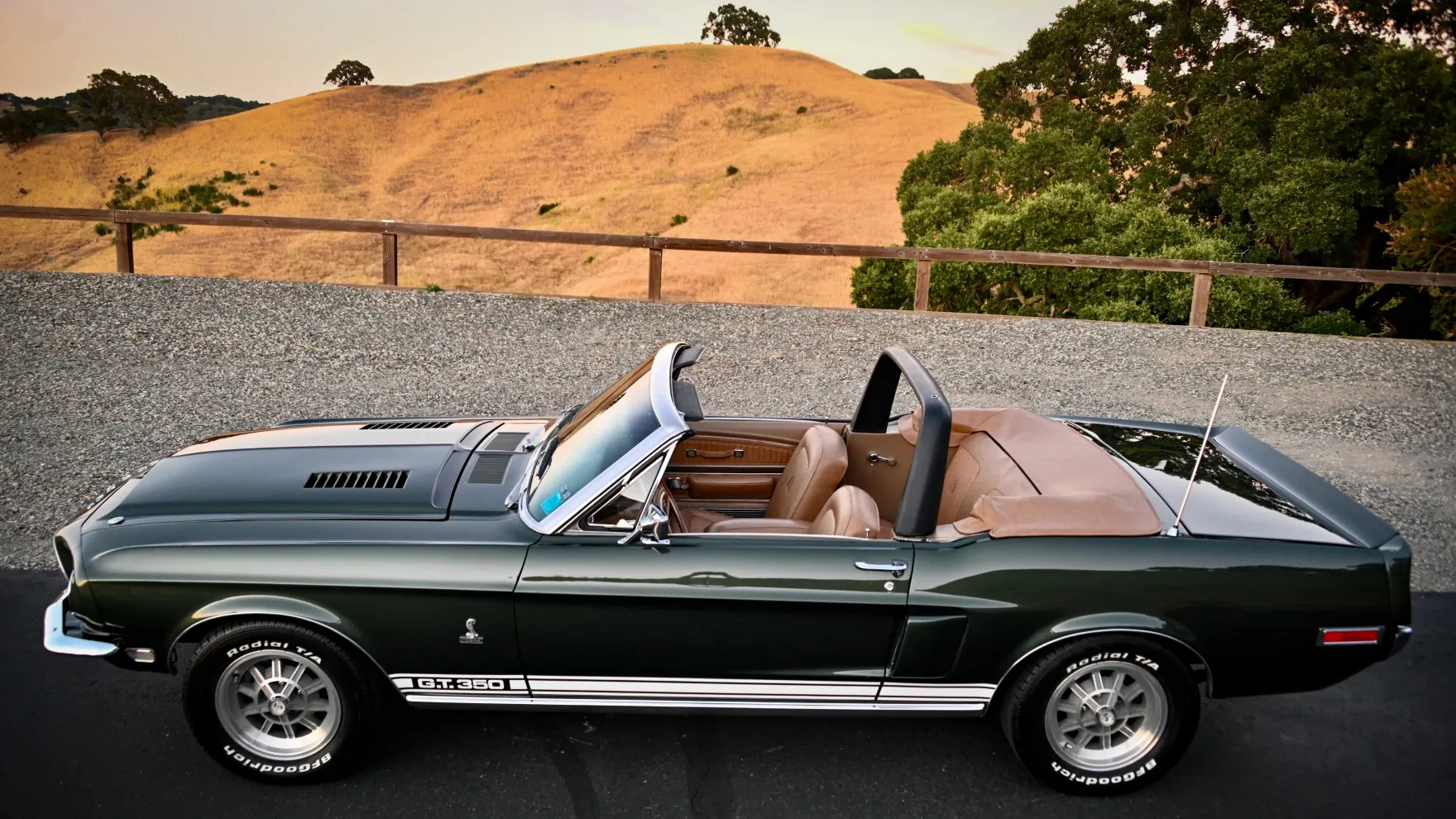 But here's the twist: This isn't just any Shelby Cobra GT350. It's the coveted convertible variant, with a mere 404 ever gracing our roads. Dive into sheer power with its period-perfect Paxton Supercharger, rocketing its horsepower from a mighty 250 to a jaw-dropping 340!
Fasten Your Seatbelts - Key Features:
The awe-inspiring Paxton Supercharger: From 250HP to a sizzling 340HP!
Genuine Shelby Serial: #8T03J13456801034
Cloaked in authentic Highland Green; Complemented by Saddle Decore Bucket Seats
Dynamic 4-Speed Manual Transmission
Invaluable original Shelby VIN door, Buck Tags, and invoice, safeguarding its legacy
A detailed lineage as recorded in the SAAC Registry and the comprehensive Marti Report
Luxury Upgrades:
Pristine White Power Convertible Top featuring Glass Backlite
Optimal Cooling Package
Swift Power Steering & Power Front Disc Brakes
Smooth Tilt-Away Steering Wheel
Make your move now! By making a donation, you're not just entering a chance to win this historical marvel but also championing a noble cause. Every penny goes toward upholding the Cobra Experience's vision of education, preservation, and promotion of the legendary Shelby American creations.
By doing so, you're not only preserving automobile history but also igniting the passion in the next wave of car aficionados about the timeless legacy of Carroll Shelby.
The Cobra Experience, stationed in Martinez, California, stands as a beacon for automotive excellence. A registered 501(c)(3) Non-profit, our doors are always open for enthusiasts like you.
So, the next time you find yourself in Northern California, remember to drop by. Until then, don't miss your chance to own a piece of history. Donate and Enter Today!