Did you enter the raffle?
---
A lucky couple took delivery of 2023 VIN 001 70th Anniversary Corvette Coupe at the National Corvette Museum recently. We say lucky because they won it in a raffle the museum held, so they're even luckier than someone who was able to get first in line at a dealership.
See how a mechanic wrecked a musician's Camaro here.
The lucky entry was made by Cliff Payne of Jacksonville, Florida, so he gets to drive off in the very first 2023 Chevy Corvette 70th Anniversary Coupe, thus becoming the envy of many enthusiasts around the country and even internationally.
Payne was visiting Bowling Green during the National Council of Corvette Clubs annual convention. When you're in town for such a gathering, the only thing that can make it more memorable is winning a 'Vette.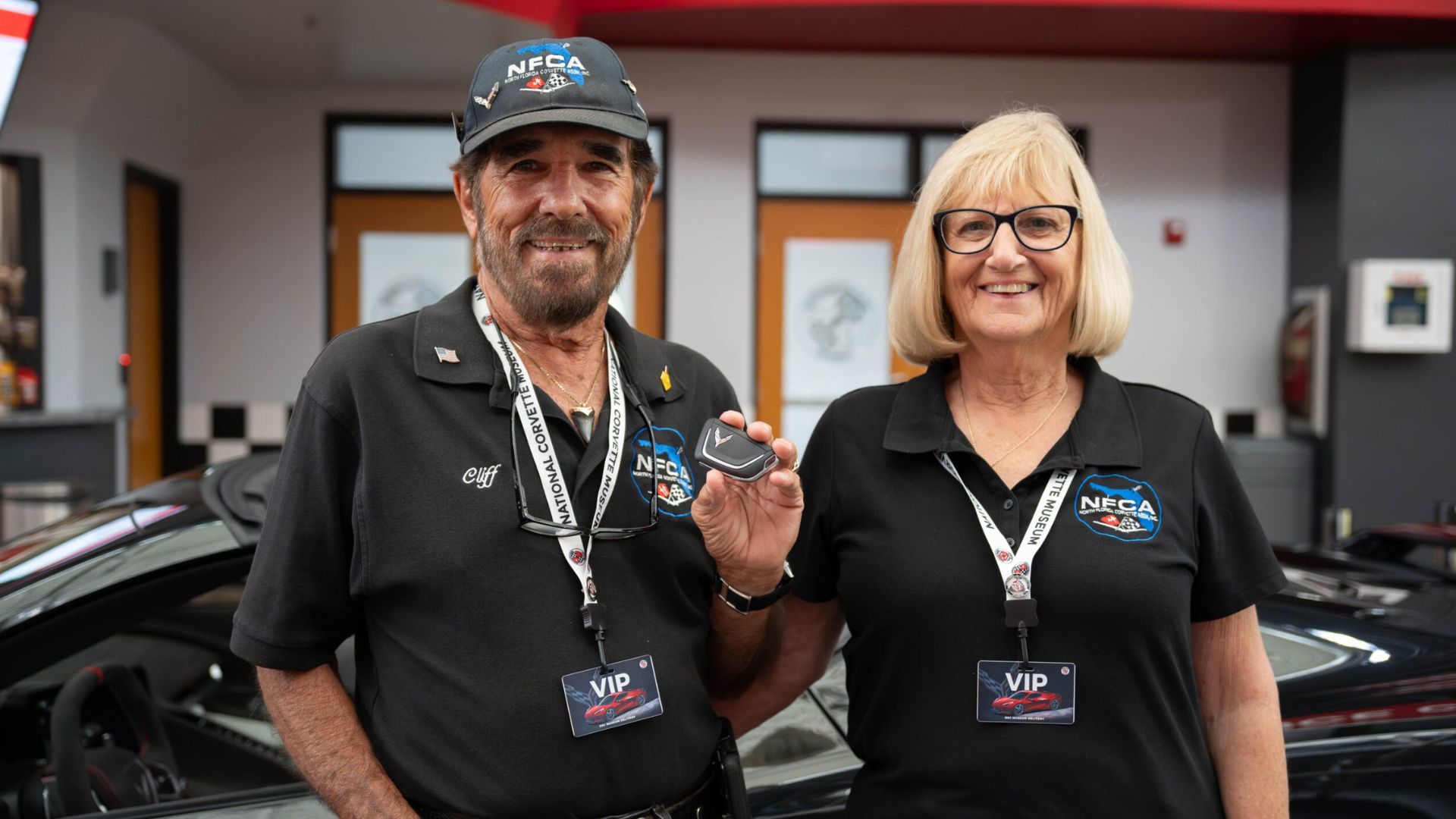 According to a press release from the museum, Payne has been a fan of the Corvette and has owned multiple, and they've all been black. Now he has a brand new C8 and he must be on cloud nine right now.
"When I got the call, I couldn't believe it," said Payne. "I purchased the ticket after my wife, Fran, bought hers earlier that day, and she insisted that I buy one. This was our 40th National Council of Corvette Clubs' annual convention, and I never expected to be celebrating this way. The new Stingray is just incredible, and to have that special VIN has been a dream come true."
The National Corvette Museum has been holding raffles for Corvettes since 1999, giving away 432 so far. That alone gives people incentive to visit, not to mention the impressive array of historical sports cars and memorabilia housed in the growing structure.
Images via National Corvette Museum