Race through time!
---
Get ready to embark on an exhilarating journey back to 1966, a time when roaring engines and thrilling races defined the decade. Presenting, the unparalleled 1966 Chevrolet Corvette, a car that doesn't just race on the tracks but races straight into your heart!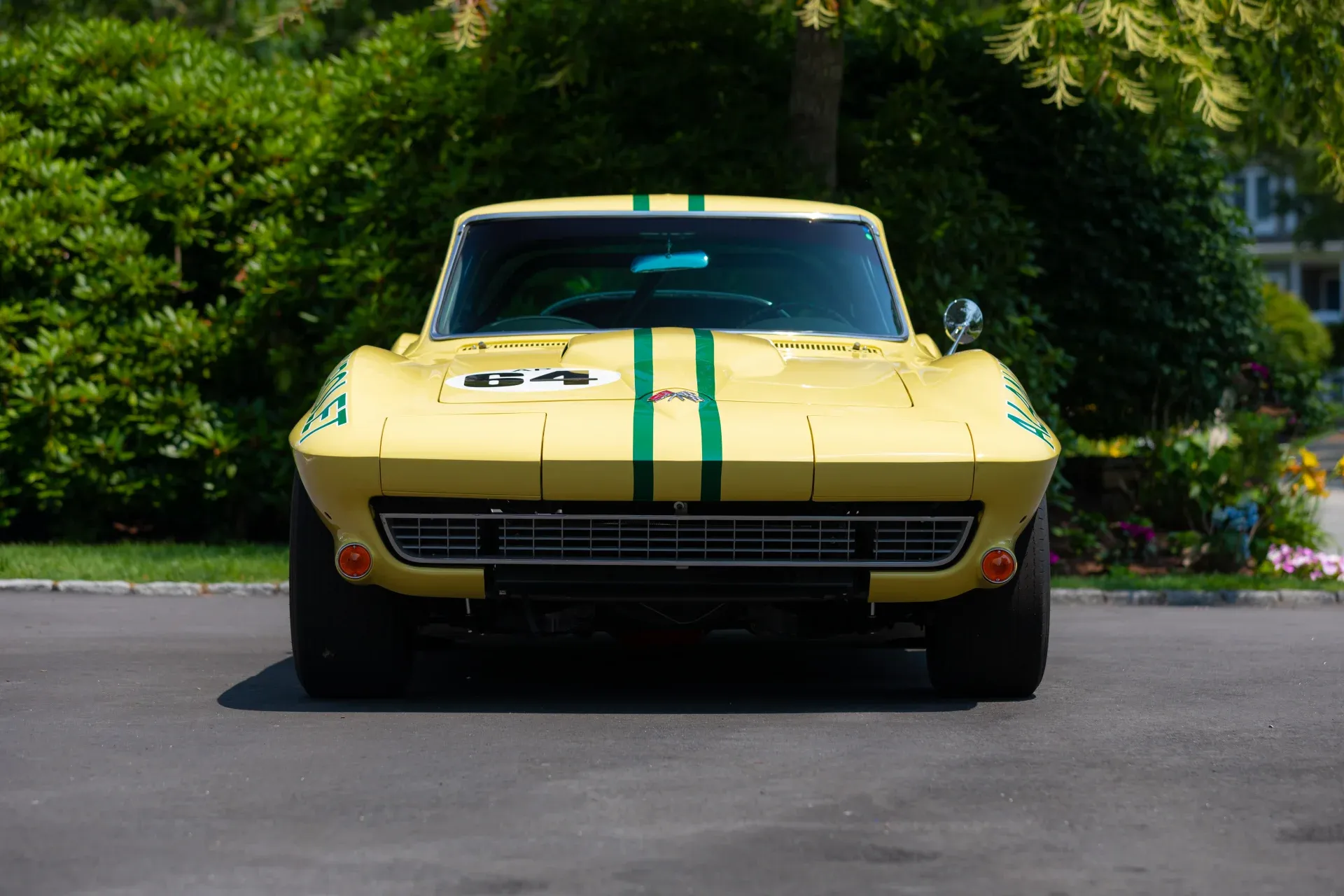 LOT S149 shines under the Monterey 2023 spotlight, showcasing the formidable 427 CI L88 V-8 engine, a symbol of raw power and unmatched agility. What sets this Corvette apart is its unique legacy of having been campaigned by the renowned Alan Green Chevrolet and masterfully raced by none other than the prodigious Gary Gove in the esteemed SCCA AP Class competition.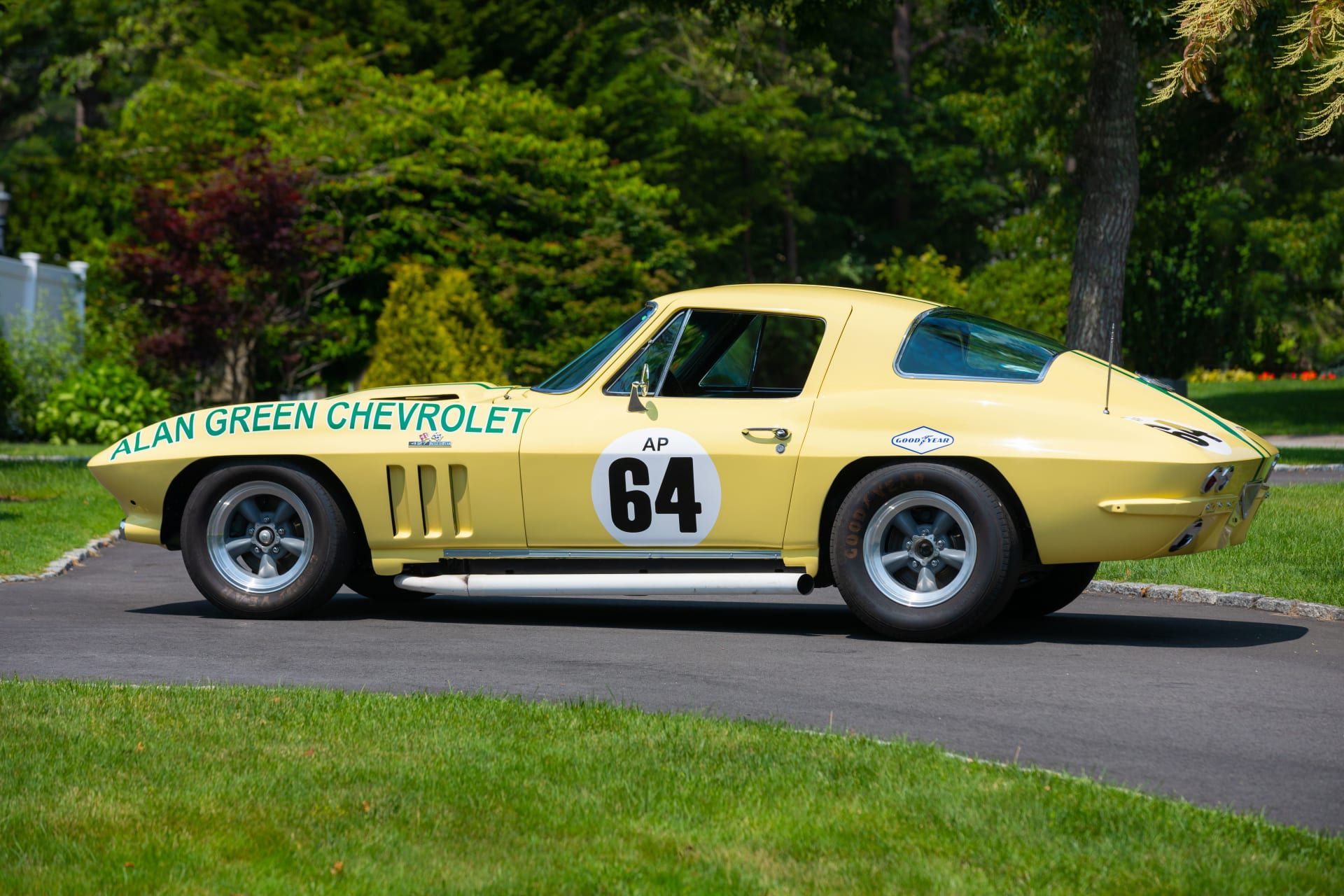 Journey into Legacy:
The unparalleled Corvette that graced Labor Day weekend of 1966 with three victories at Spokane, alongside glorious wins at iconic race destinations like Deer Park, Newton, Shelton, and Kent.
Born from Chevrolet's visionary strategy, the car was a result of the brand's new HD427 L88 platform being dispatched to multiple elite teams, including the legendary Alan Green Chevrolet, for rigorous reliability testing.
In a twist of fate, though Gary Gove was originally poised to steer a meticulously race-prepped Lotus for Alan Green in the 1966 racing season, destiny had other plans. His earlier conquests saw him mastering tracks with powerful racers like the Cheetah and the Lola.
Upon the revelation of the L88's prowess, Alan Green made a game-changing decision to sell the Lotus.
This Corvette emerged, not just as a car but a testament to perfection, meticulously prepared for the adrenaline-pumping competition by the genius of Gary Gove, assisted by the astute mechanic, Bud Weiser.
Under Gary Gove's unparalleled expertise, this Corvette didn't just race; it dominated, leading the charts as the NE Region points leader. This led to the grand invitation to the 1966 Championship race at the revered Riverside Raceway.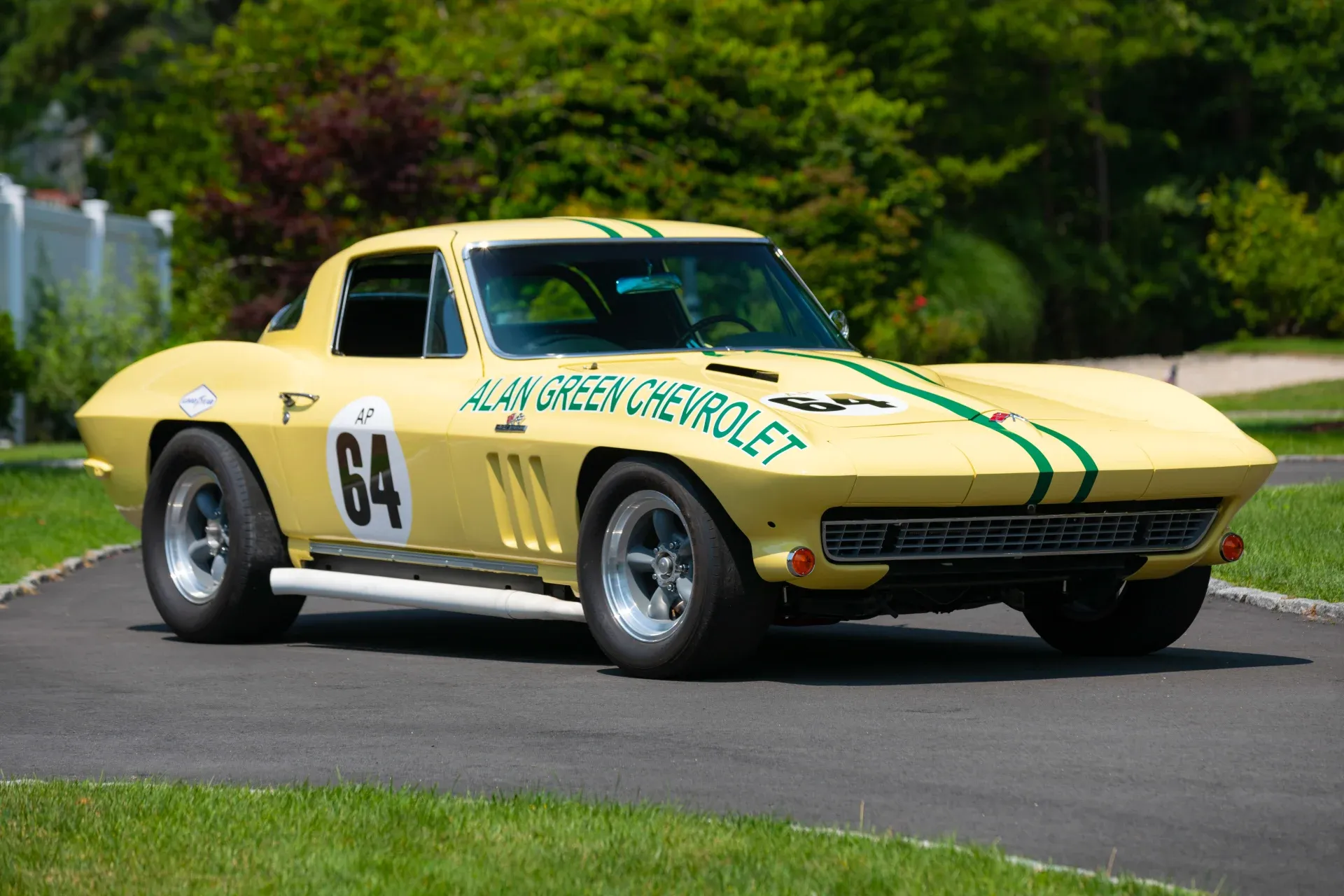 Drive Home a Legend:
Seize this chance to not only own a car but a piece of racing history, a testament to the passion, precision, and power that defines the world of racing. This 1966 Chevrolet Corvette isn't just a car; it's a legend waiting for its next champion. Step into the legacy, embrace the speed, and let the race begin!