You could add this bad boy to your collection…
---
For the first time in history, the one-off creation of John Dodds called "The Beast" is headed  to the auction block. That means if you submit the wining bid and have the money to back that up, you could become the proud owner of this 27-liter V12wagon.
Check out some missing car mysteries here.
That's right, under that extra-long hood is a MerlinV12, the same engine used in Spitfires during WWII. Dodds was a bit of an eccentric fellow but he got the idea for this unusual build when a customer requested he build a three-speed automatic transmission that would fit on an airplane engine.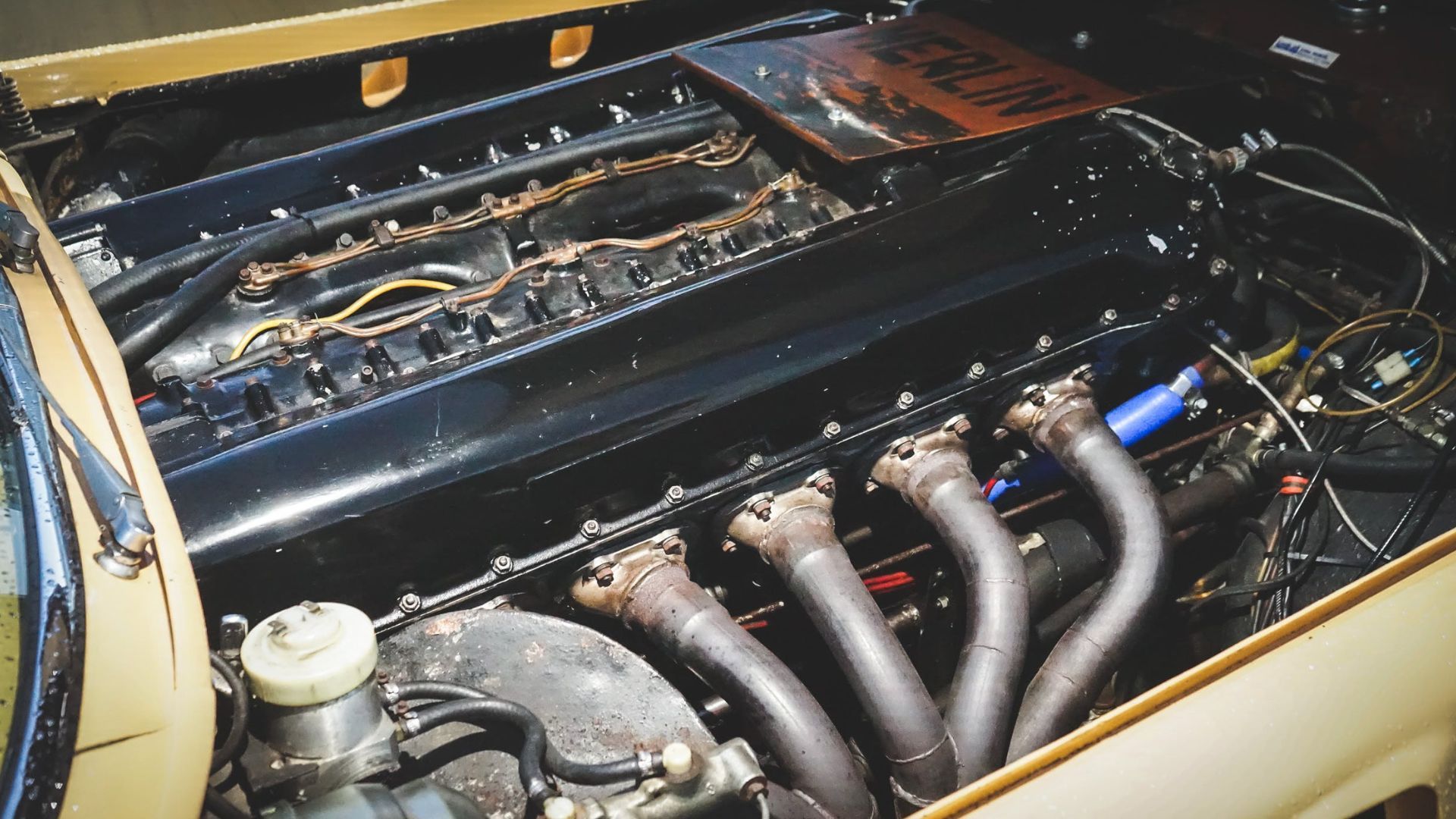 Dodds recruited the help of car customizer Paul Jameson to create one of the most unusual looking vehicles built in the post-war era, which is really saying something. As one might imagine, the process was full of trial and error, but in 1972 it was finally completed.
Back then this was certified by Guinness as the "World's Most Powerful Car." It was pushing somewhere between 700- and 800-horsepower, so about what you'd get with a Dodge Hellcat Redeye these days, only this was back in the early 70s.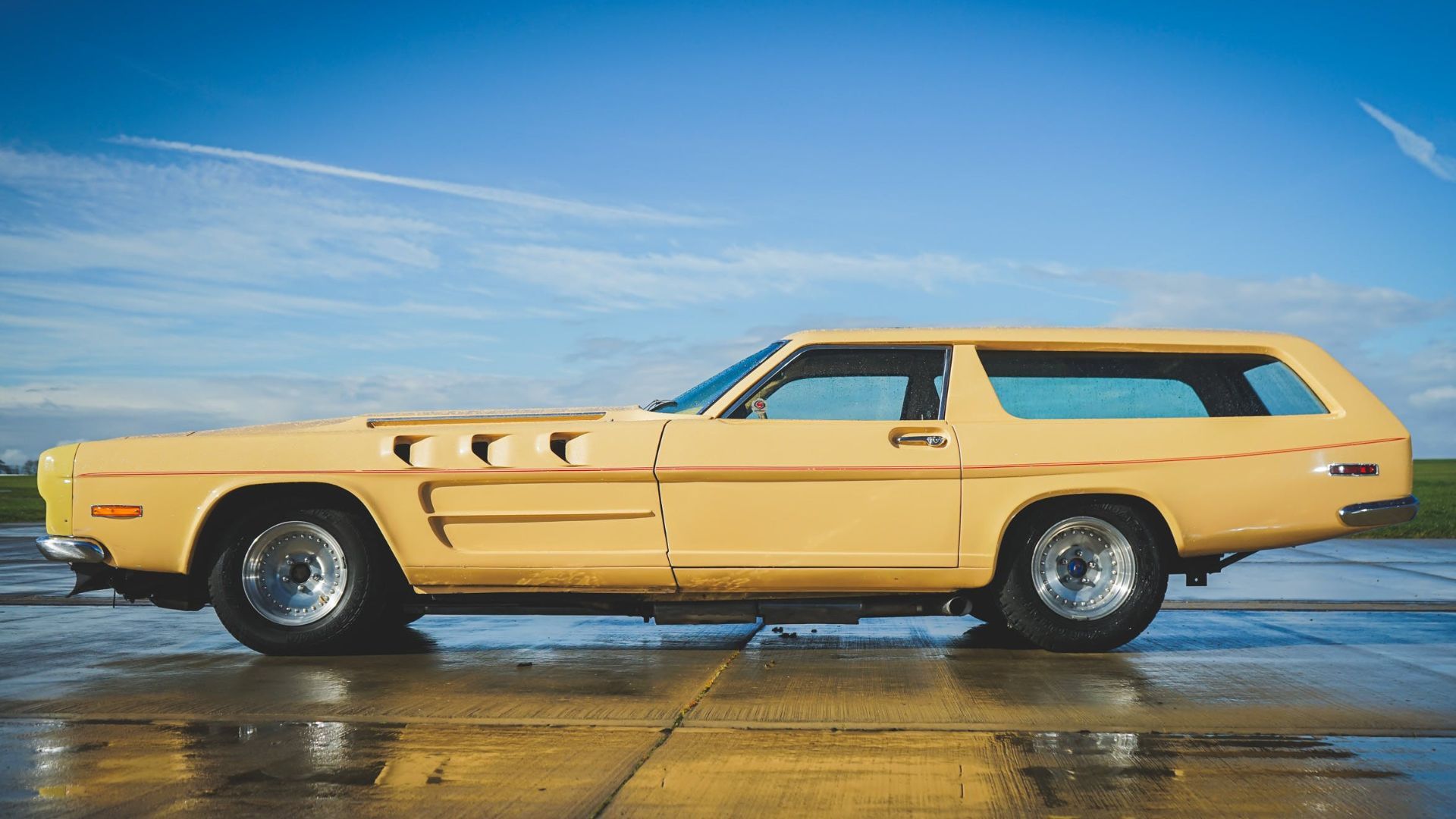 Not only was The Beast powerful, it was fast. While you might think it looks a bit like a brick by today's standards, thanks to the aircraft engine it hit 300 kmh, a figure certified by Royal Auto Club. Dodds would sometimes say it could go even faster, but not everyone took him seriously.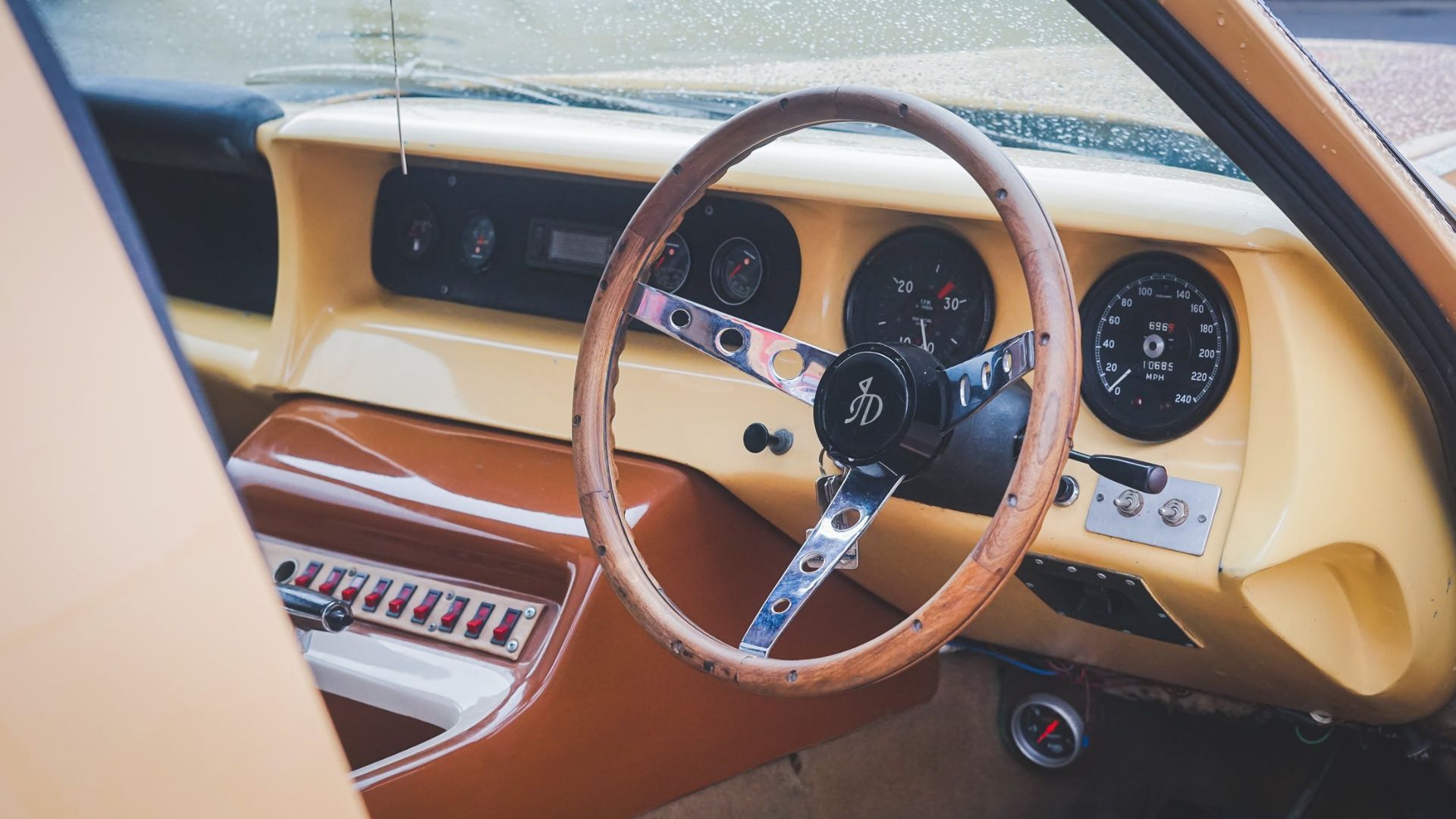 The Beast wasn't without its controversial aspects, the most severe being the Rolls-Royce front end Dodds used on it originally. The British automaker sued for damages totaling a sum which would've send Dodds into bankruptcy. Rather than face the legal shakedown, the man fled for Spain, a country which wouldn't extradite to the UK.
Now, this crazy, one-off creation is being auctioned right now on Car and Classic.
Images via Car and Classic