A brilliant numbers-matching muscle car restored to original specifications.
---
The Plymouth Road Runner was introduced in 1968 as a solution for those who wanted pure American Iron power for less money. Based off the Belvedere, the Road Runner was a two-door with a bench seat that was priced around $3,000 and could dominate the quarter-mile in the 14-second range. Out of all 82,000 Road Runners produced, only 2,128 were convertibles (with 238 of those said to be exported to Canada and elsewhere) so this 1969 Plymouth Road Runner (Lot #76) is a rare bird. The '69 Road Runner was also named Motor Trend's Car of the Year, and this stunning example is being offered from Sam's Auto - A Lifetime Collection on Proxibid.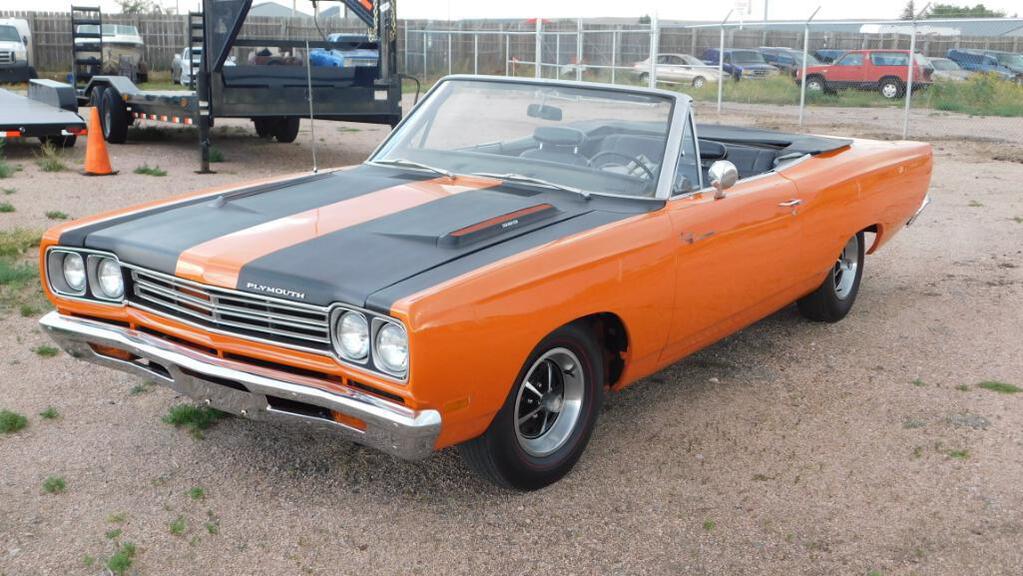 Finished in the original K2 paint Vitamin C, this vintage Mopar has been restored to factory specifications. Atop the engine bay sits a rare N96 grabber hood. Open the doors to a clean interior that is mostly black but features with contrasting wood-like accents.
Powering the Road Runner is a 383-cubic-inch V8 engine topped with a Coyote Duster air intake. Shifting power was handled by an A833 4-speed transmission that twisted a Dana 60 rear axle housing 4.10 gears. This classic car was full of muscle with 335-horsepower ready to roll.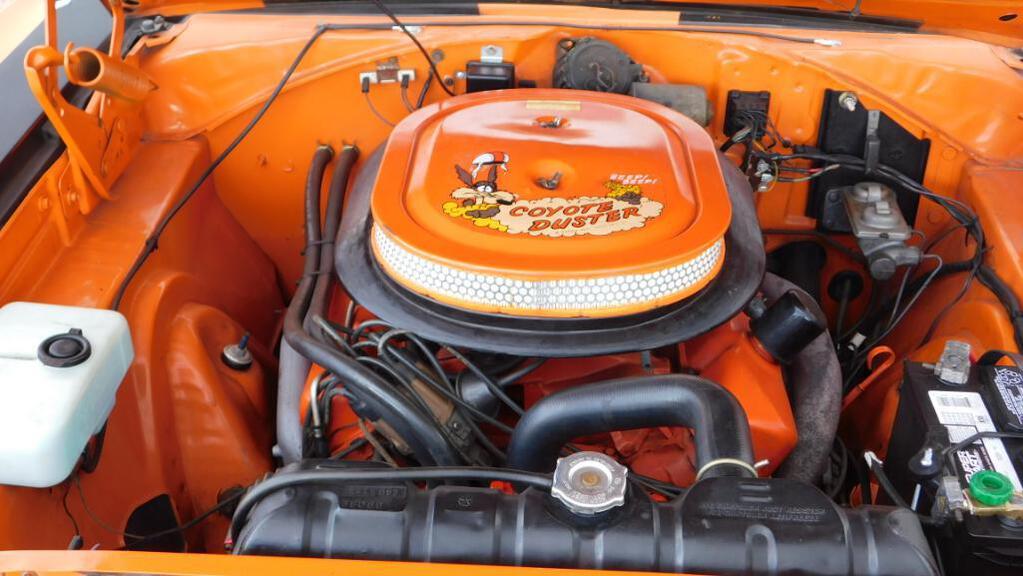 This classic Mopar is just #117 of 164 registered in the Chrysler registry. Given a beautiful restoration to factory specifications, this rare 1969 Plymouth Road Runner convertible currently sits at $12,500 with about 11 days left to place that winning bid. Not only is this classic a beauty to behold, it is likely not another person on your side of town (or entire town) has a Road Runner convertible that will be ogled over. Even better, this example can be seen a mile away with its rocking that bright orange hue and is being offered from the Sam's Auto - A Lifetime Collection on Proxibid.