It's hard to peel your eyes off this beautiful C1.
---
There's plenty to love about the C1 Corvettes, but one of the top reasons is the amazing, classic design. This 1954 Chevrolet Corvette certainly is an excellent example of the drop-dead gorgeous nature of these earl 'Vettes. It's been gussied up and then some, and thanks to Alec Cartio of Cartiology it's now on the auction block at Bring A Trailer, so this is your chance to bag a beauty.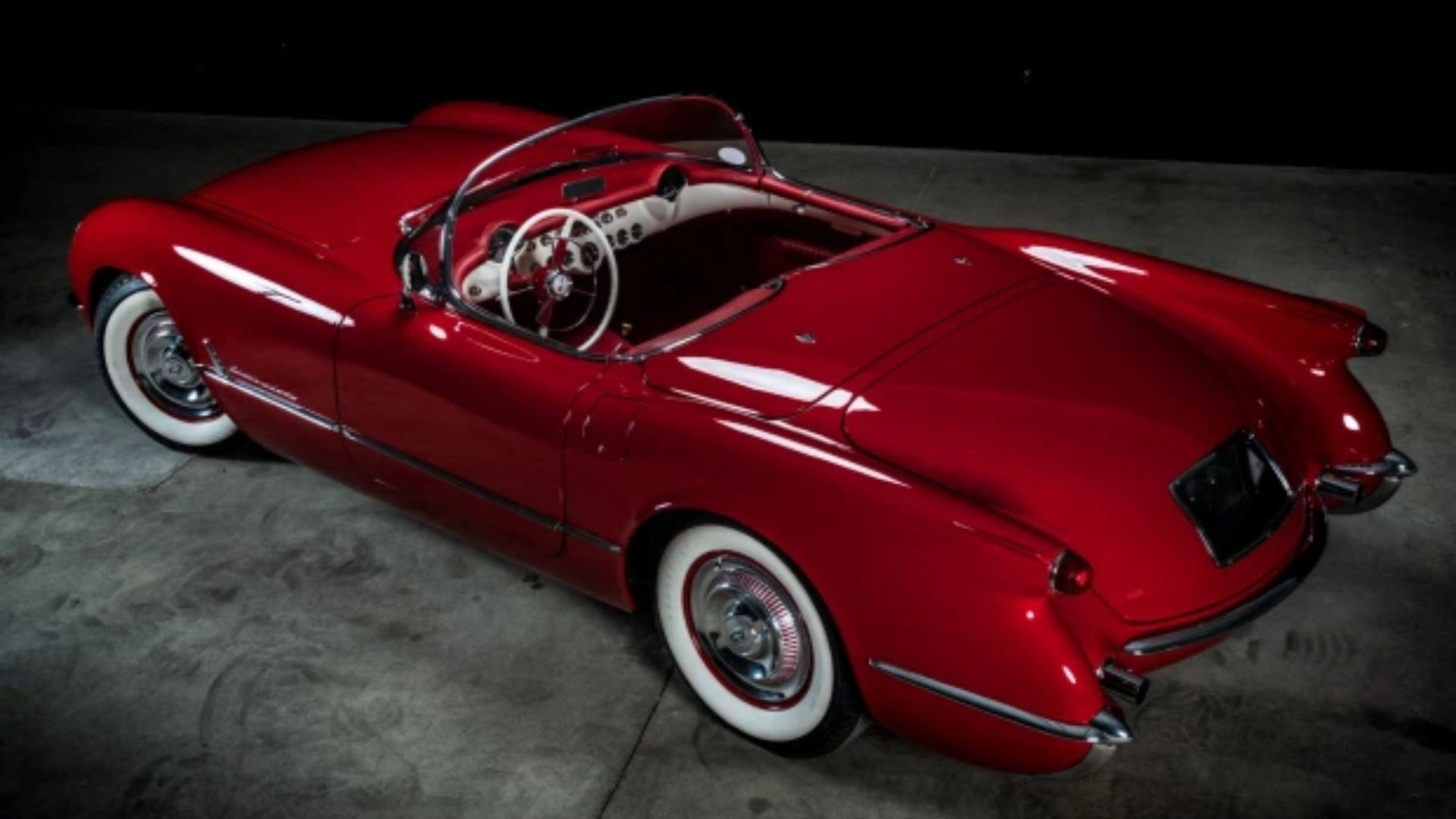 If most people were able to choose a color for a classic Corvette, it would be red. That's what makes the Sportsman Red exterior of this car so appealing. It has a very reserved amount of chrome, unlike what you find on later examples like the 1957 model year, so there's an understated, classy nature to the American sports car. That fact also really makes those whitewall tires pop.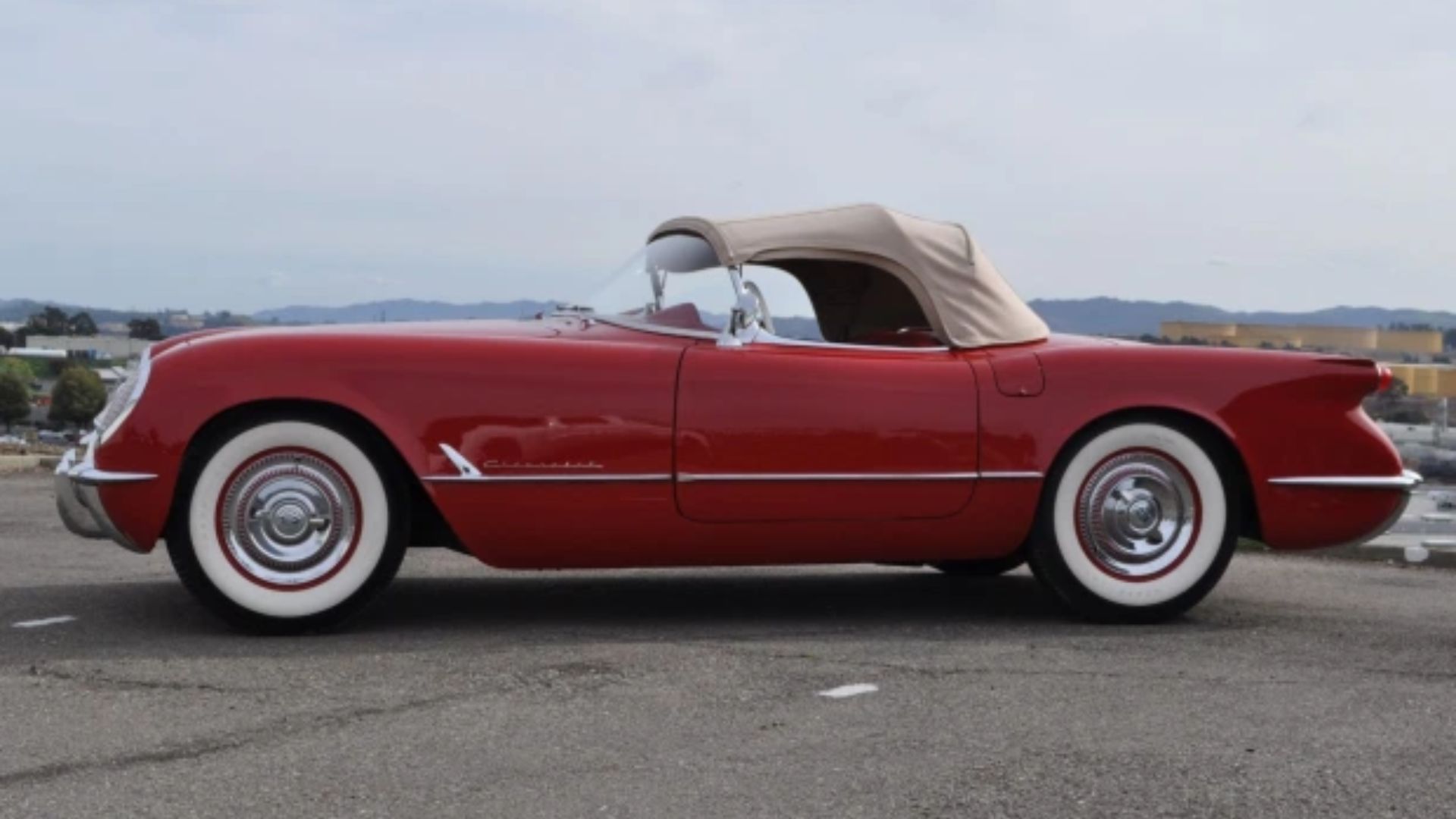 Pairing quite nicely with that is a red interior and a tan top, so when you sadly can't or don't want to ride with the wind in your hair this vehicle still looks impressive. Apparently refurbished by none other than Corvette Mike in Anaheim, California in the early part of this century, it's obvious the C1 has been well-cared-for since.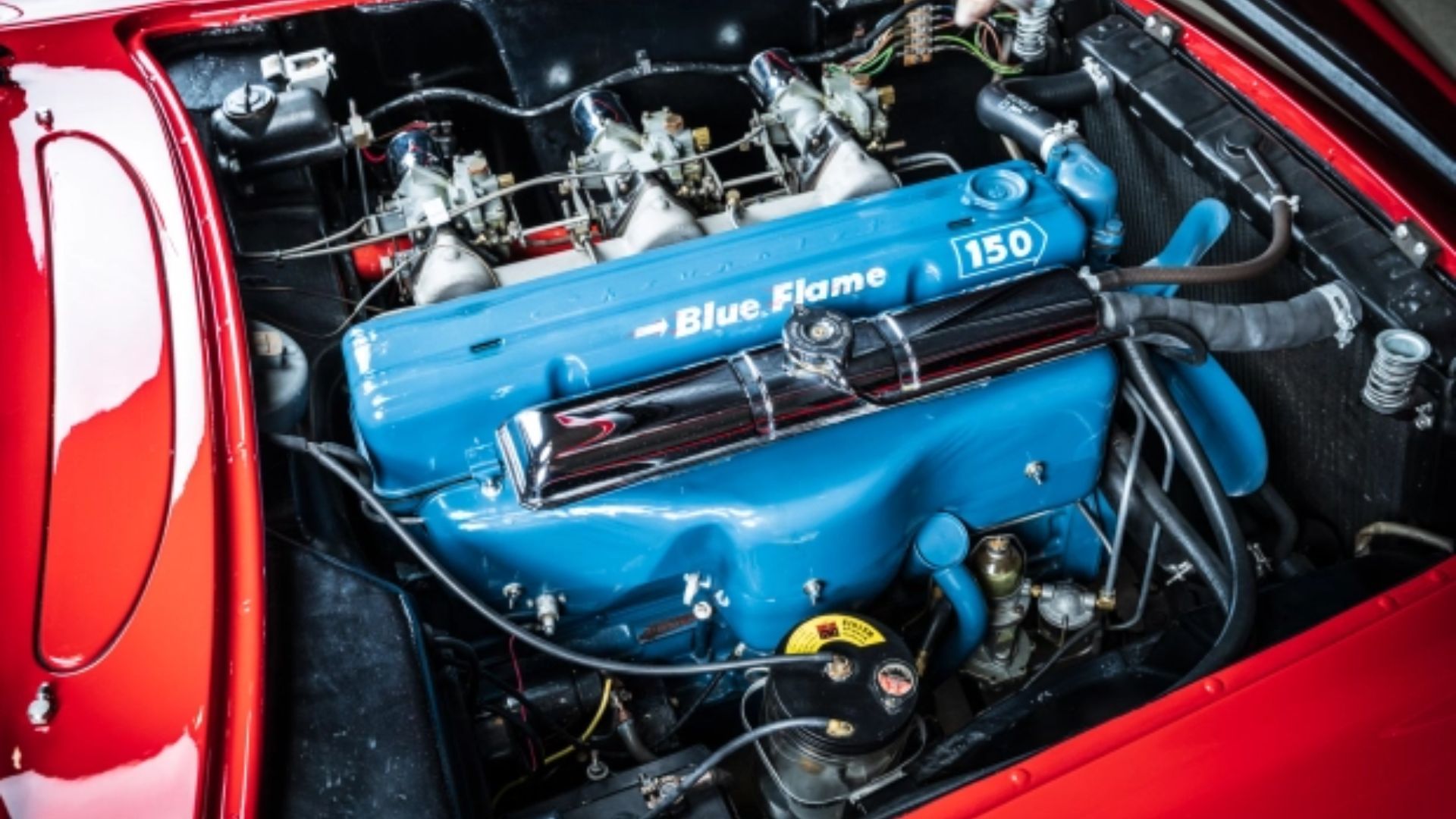 Ensuring whoever is lucky enough to snag this '54 Corvette has some fun on the road is the fiery 235ci Blue Flame inline-six engine. Triple Carter side-draft carbs and "beehive" air cleaners help give that extra surge when you lay on the gas. The engine works with a smooth two-speed Powerglide automatic transmission for easy cruising in the city or out on the open road.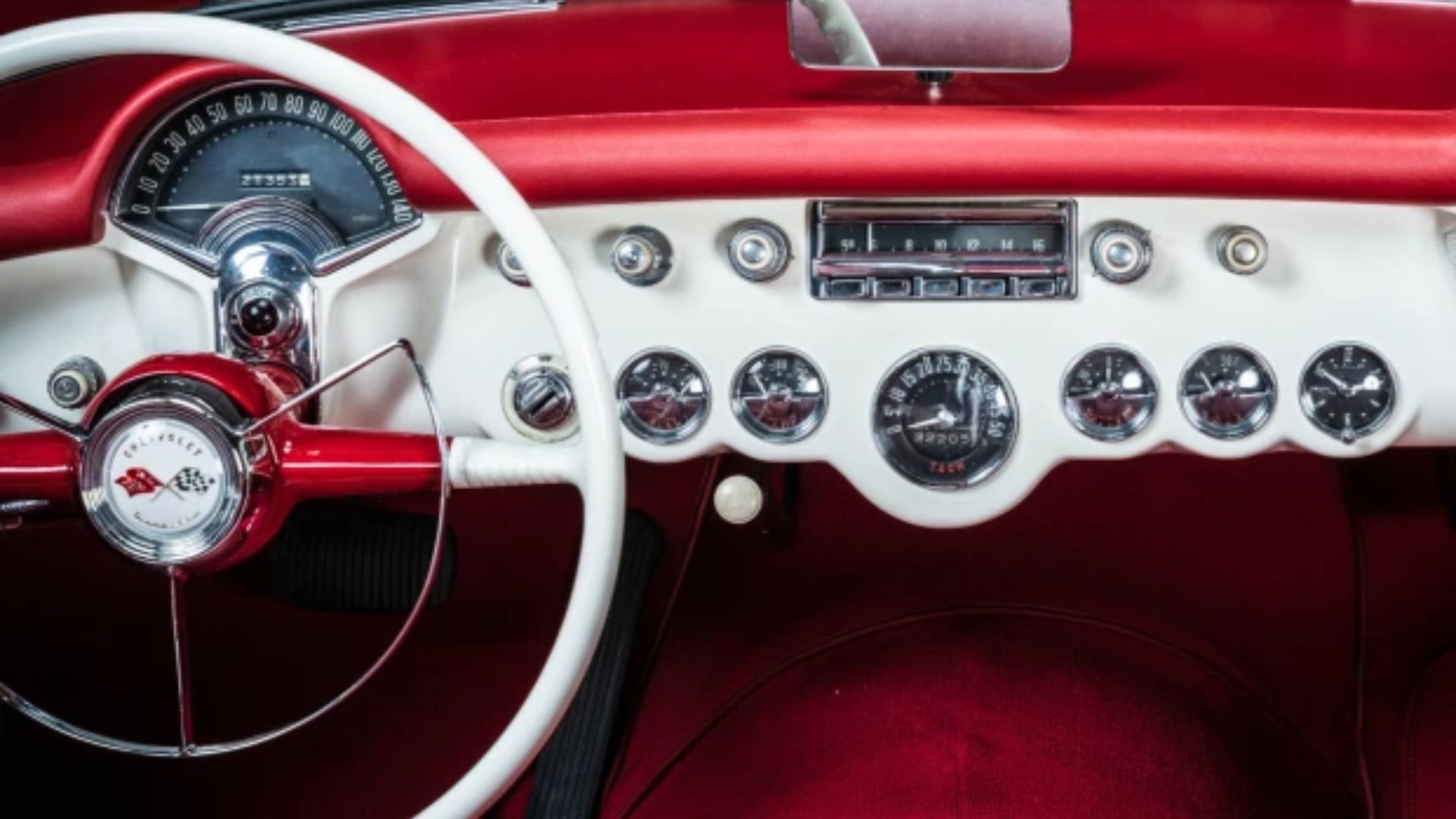 Some nice options have been included, like a push-button AM radio and aftermarket lap belts. Be sure to check out the overview video. If you're loving this C1 Corvette, don't forget your window of opportunity is closing soon, so place your bid. See the Bring A Trailer listing here.