At first you notice the two-tone paint, but that's only the beginning.
---
Many are big fans of the second-generation Chevelle, which ran two years from 1966 to 1967. Part of it is the appeal of the formal yet athletic design of the car. And while looks are great, performance can really make or break any vehicle. If you do find a Chevelle SS 396 you'll need to have plenty of financial means to secure one. That's what's great about this Chevelle 300 since under the hood it's packing some unexcepted, modern power, making it a stylish restomod.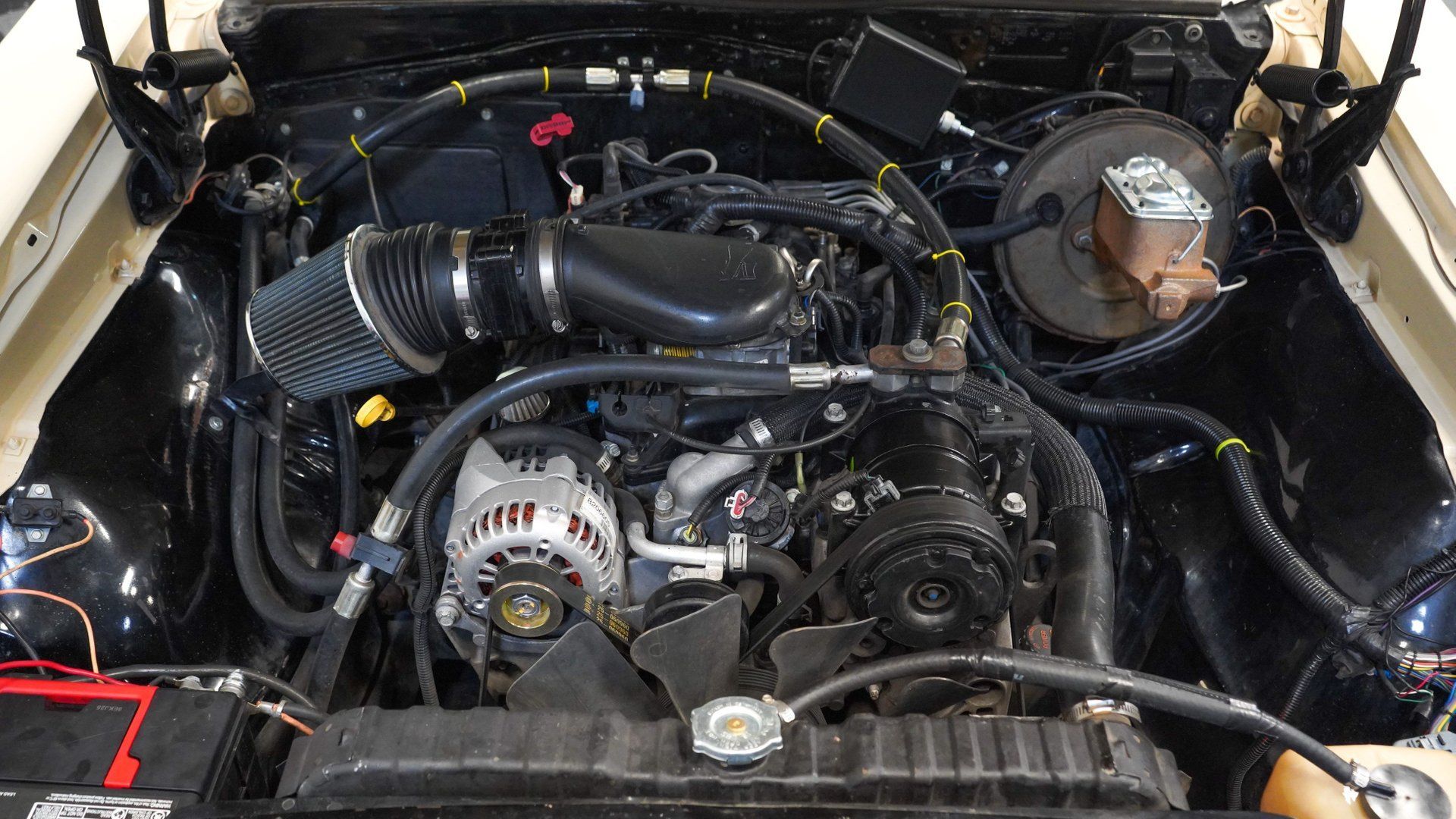 Ensuring this Chevelle will hit hard is a modern Chevy 5.7-liter V8 with fuel injection. That not only means solid power but also reliability, so you're not hoping the engine turns over each time you turn the ignition. An upgraded four-speed automatic transmission with overdrive is also included. Power steering and power disc brakes complete the modern mechanicals.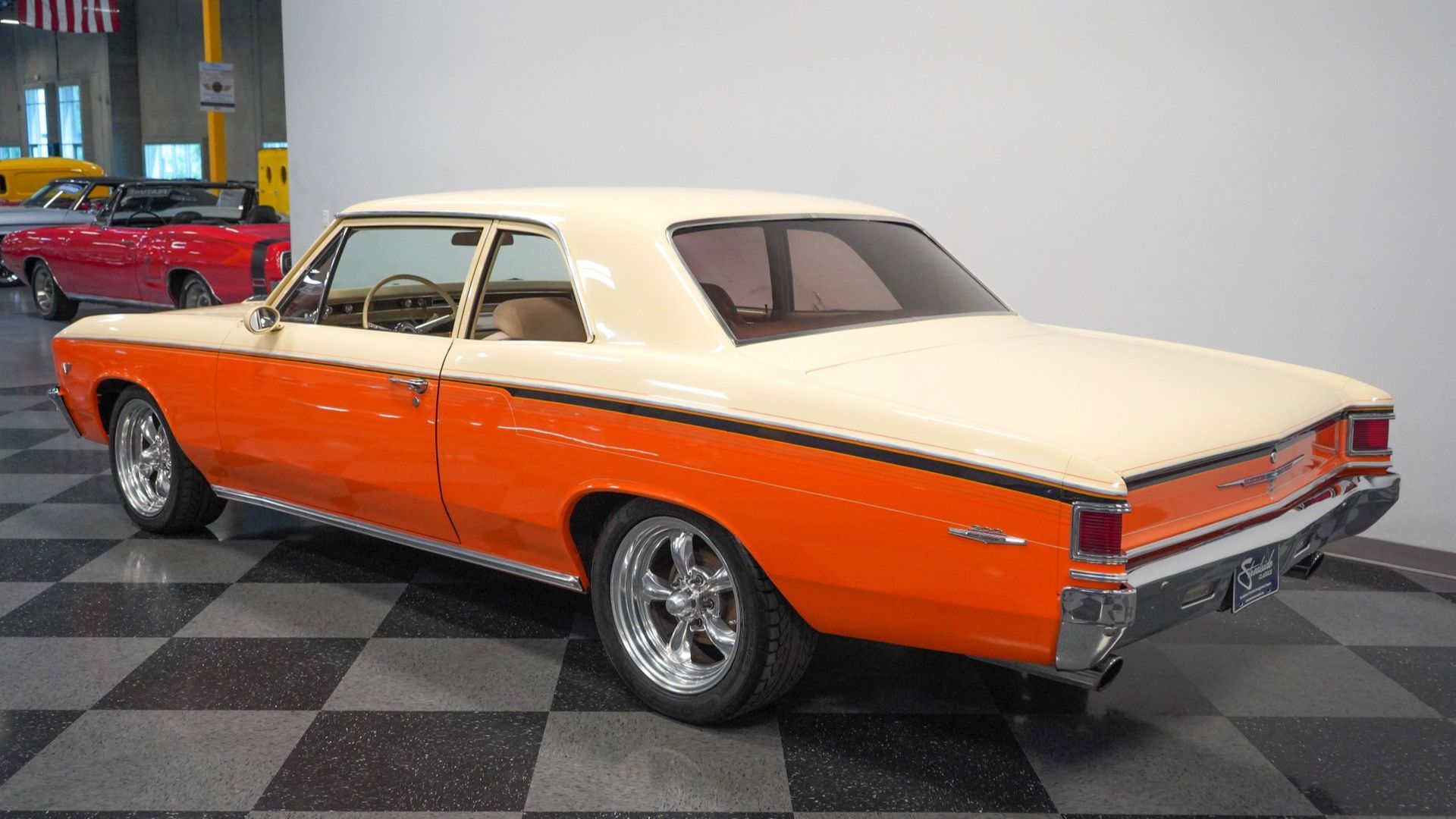 That tan and orange two-tone exterior sure is a head-turner, perfectly accentuating what's already an attractive body. As is the case with any build, the devil is in the details and someone really paid attention to them on this car. For example, the side mirror caps are painted tan to match the upper portion of the body. Pinstriping separates the two body colors, growing thicker as it progresses to the rear. Mirror-like chrome on the bumpers and other trim pieces add some nice highlights. You'll also note the SS-style hood with venting and 17-inch torque thrust alloy wheels for a more performance-tilted feel. Even the tinted windows add to the customized, unique presentation.
There's really no flash to the interior, but instead plenty of earth tones and comforts. Among the updates is modern air conditioning, an AM/FM stereo with CD player and USB input for your mobile device, fold-down front armrest, and tilt steering wheel adjustment.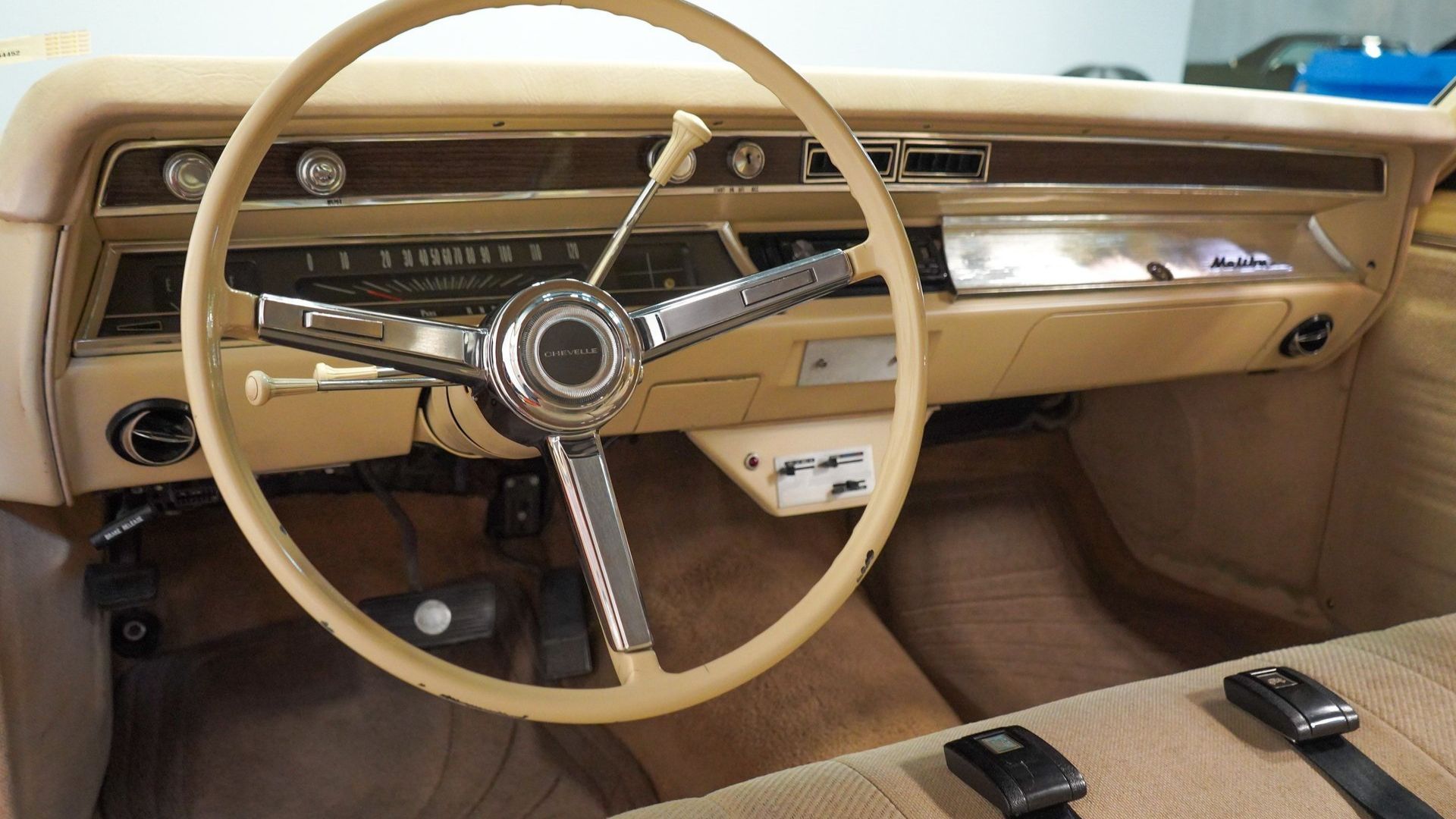 While it's easy to find a 1967 Chevelle 300 Deluxe, this one is most definitely special. Plenty of work has been poured into this car, but if you want to make it yours you'll need to negotiate with Streetside Classics.