Is this Cobra a work of art or a travesty?
---
Aerodynamic and suspension tuning has definitely come a long way in the sports car world over the last 60 years, so Superformance applied some of these modern performance attributes Shelby Cobra to create the new Superformance MKIII-R. While this Cobra is sure to ruffle the feathers of enthusiasts, it's hard to argue with the modernized style and improved performance.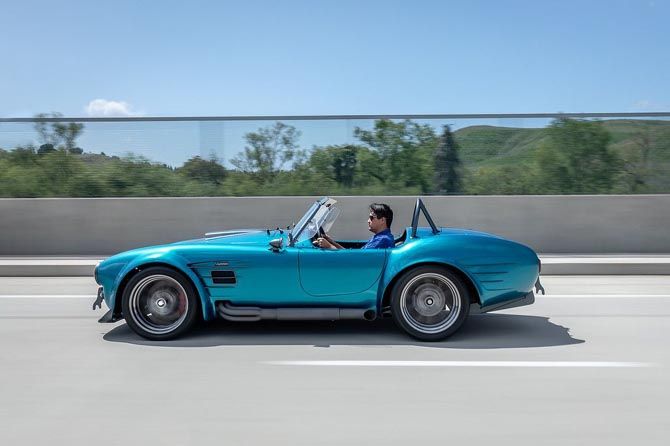 While the Cobra's iconic body is unmistakable, the changes made to the Superformance MKIII-R are impossible to miss. The car's wide, bulging fenders have been scalloped with integrated front fender vents, and side strakes have also been added giving this Cobra a distinctive style. Other aero-minded changes include the front chin spoiler, an air vent behind the grille and a rear diffuser. For optimal handling, the MKIII-R has a modern suspension design with four-wheel independent suspension and Bilstein adjustable coilovers at all four corners.
To finish off the car's modern looks, Superformance gave the MKIII-R LED headlights and wide 18-inch wheels to fill out those big fenders. The interior gets stylish touches as well with stitched leather on the seats and center tunnel, and the dash gets a clean, contemporary style with electronic gauges and push-button start.
The Superformance MKIII-R is priced starting at $79,900, and like all of the company's Cobra reproductions, the MKIII-R comes as a rolling chassis with no drivetrain. This can be setup for a variety of Ford engines including the 302, 351, 460, 427 and 428 cubic-inch engine options, and transmission choices are either Ford's vintage top-loader four-speed or a more modern Tremec five-speed manual gearbox.