Extraordinary factory black short bed classic truck.
---
In the world of vintage trucks, finding a rare gem that combines unique features, impeccable restoration, and an unforgettable presence is truly remarkable. The truck in question, an extremely rare factory black short bed model, with its impressive list of features, remarkable restoration, and attention to detail, is a testament to automotive craftsmanship. In this article, we explore the extraordinary qualities of this classic truck that has been driven less than 500 miles since its rotisserie frame-off restoration.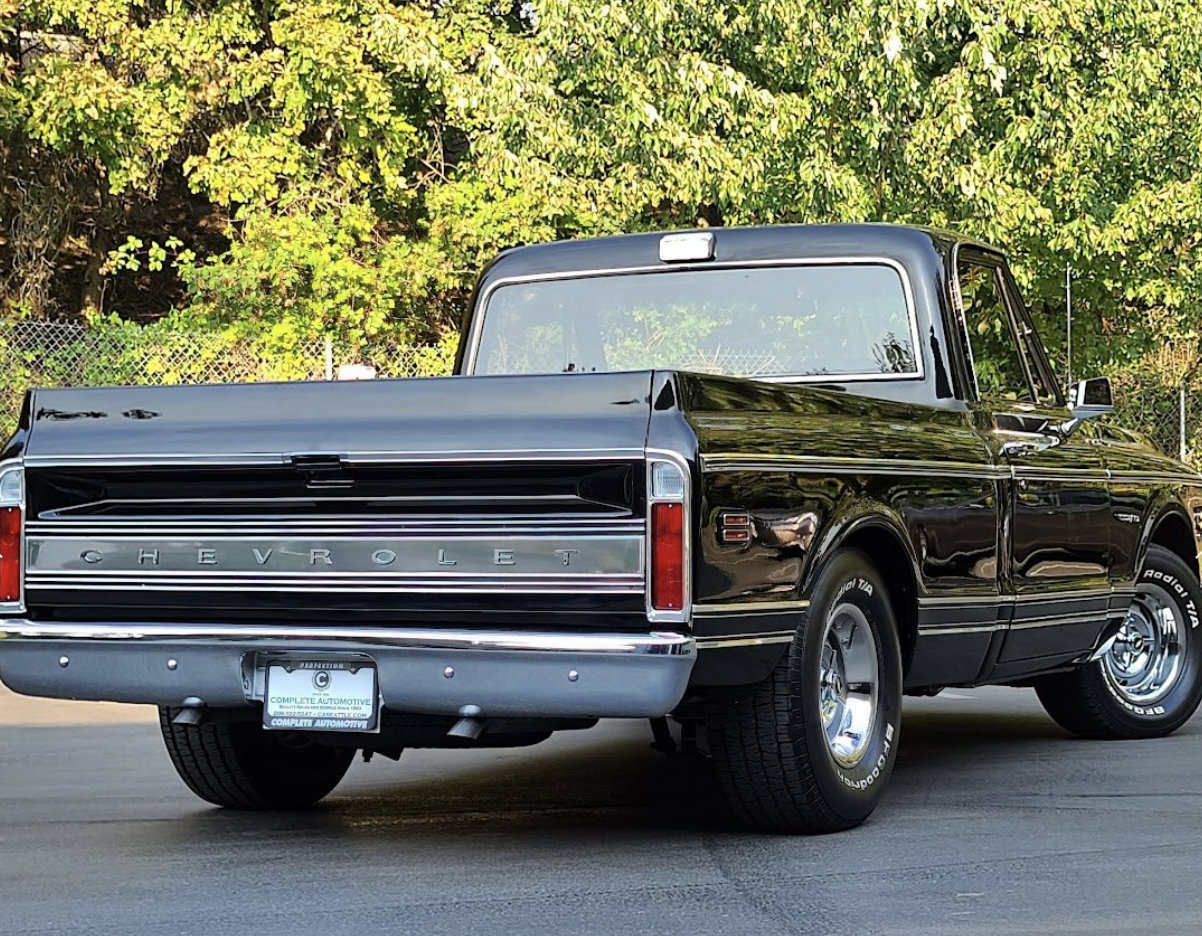 This rare factory black short bed truck stands out with its stunning and classic Jet black exterior, which showcases the vehicle's sleek lines and timeless appeal. Complemented by black vinyl and houndstooth interior with bucket seats and a center console, the truck exudes a sense of sophistication and style. The attention to detail in the restoration is evident, with laser-straight body panels and a bed free of rust, making it a true showstopper.
Under the hood of this classic truck lies a fresh 5.7L 350CI V8 crate engine, paired with a turbo TH350 3-speed automatic transmission. Upgrades include an Edelbrock performer manifold, Moroso valve covers and air cleaner, MSD ignition, cap, and wires, 'Hedman hedders,' and a custom 'true-dual' exhaust. These enhancements not only boost performance but also create an exhilarating V8 soundtrack that evokes nostalgia and thrills every time the engine roars to life.
The restoration of this truck extends beyond its performance upgrades. It boasts an array of modern comforts and luxury features, including air conditioning, power steering, power brakes, a cowl induction hood, wood interior trim, finished door panels with embossing, a headliner, and a center console with cupholders. The wood and billet custom steering wheel, stainless door sills, RetroSound radio, and aluminum sport pedals further enhance the interior experience. The attention to detail extends to the full dash instrumentation, ensuring that all lights, signals, warnings, buzzers, switches, and knobs function flawlessly.
This classic truck has undergone a rotisserie frame-off restoration, with over $100,000 invested in bringing it back to its former glory. The recent swirl-correction and ceramic coating of the paint, which involved a significant investment, further enhance its stunning appearance and ensure long-lasting protection. The result is an impeccable finish that showcases the truck's classic lines and turns heads wherever it goes.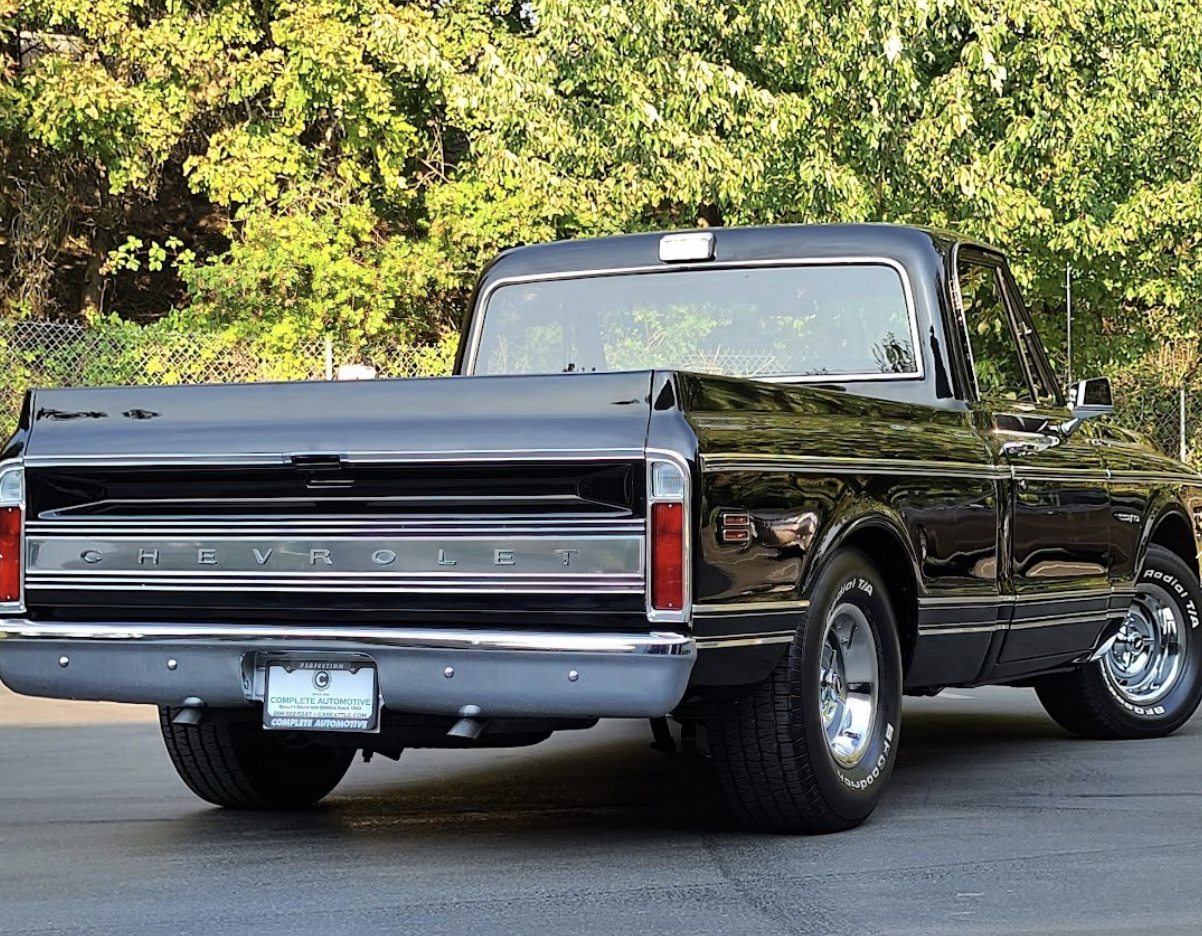 The rarity of this factory black short bed truck, coupled with its exceptional restoration and extensive list of upgrades, makes it a dream for collectors and automotive enthusiasts. With over $1,500 invested in paint correction and ceramic coating alone, the attention to detail and commitment to quality are evident, making this truck a standout in any collection or show.
The extremely rare factory black short bed classic truck listed with its impressive features and remarkable restoration is a true automotive masterpiece. With its striking design, powerful performance, modern comforts, and impeccable attention to detail, it embodies the perfect balance between classic aesthetics and modern functionality. Whether admired for its rarity, driven for the sheer joy it brings, or showcased at automotive events, this truck is a testament to the enduring appeal of classic vehicles and the passion of those who meticulously restore them.
Lucky's Spring Classic 2023 will be held on Saturday, June 3rd and 4th from 9:00 AM until 6:00 PM at theLeMay Marymount Event Center (map) The Auction Starts 10:30am each day.