Well you don't see this every day!
---
Bugatti is flexing a little bit after one of its customers visited Château Saint Jean in Molsheim with one of each of the World Record Cars made by the brand. After all, customer enthusiasm and loyalty are big deals in the industry, especially when you're a boutique automaker like Bugatti.
Learn what car Bugatti recently started offering restorations for here.
The company put out a press release and issued official images of the Veyron 16.4 Super Sport World Record Edition, Veyron 16.4 Grand Sport Vitesse World Record Edition, and Chiron Super Sport 300+ all parked in front of the historic Château, making for quite the presentation.
Of course, eccentricity and the ability to own multiple cars which cost more than even a lot of wealthy people's homes is a hallmark of the Bugatti crowd. The unnamed owner of these three hypercars had approached the company about bringing the World Record Cars back to their birthplace and of course at the same time were a few other incredibly rare rides from other Bugatti collections.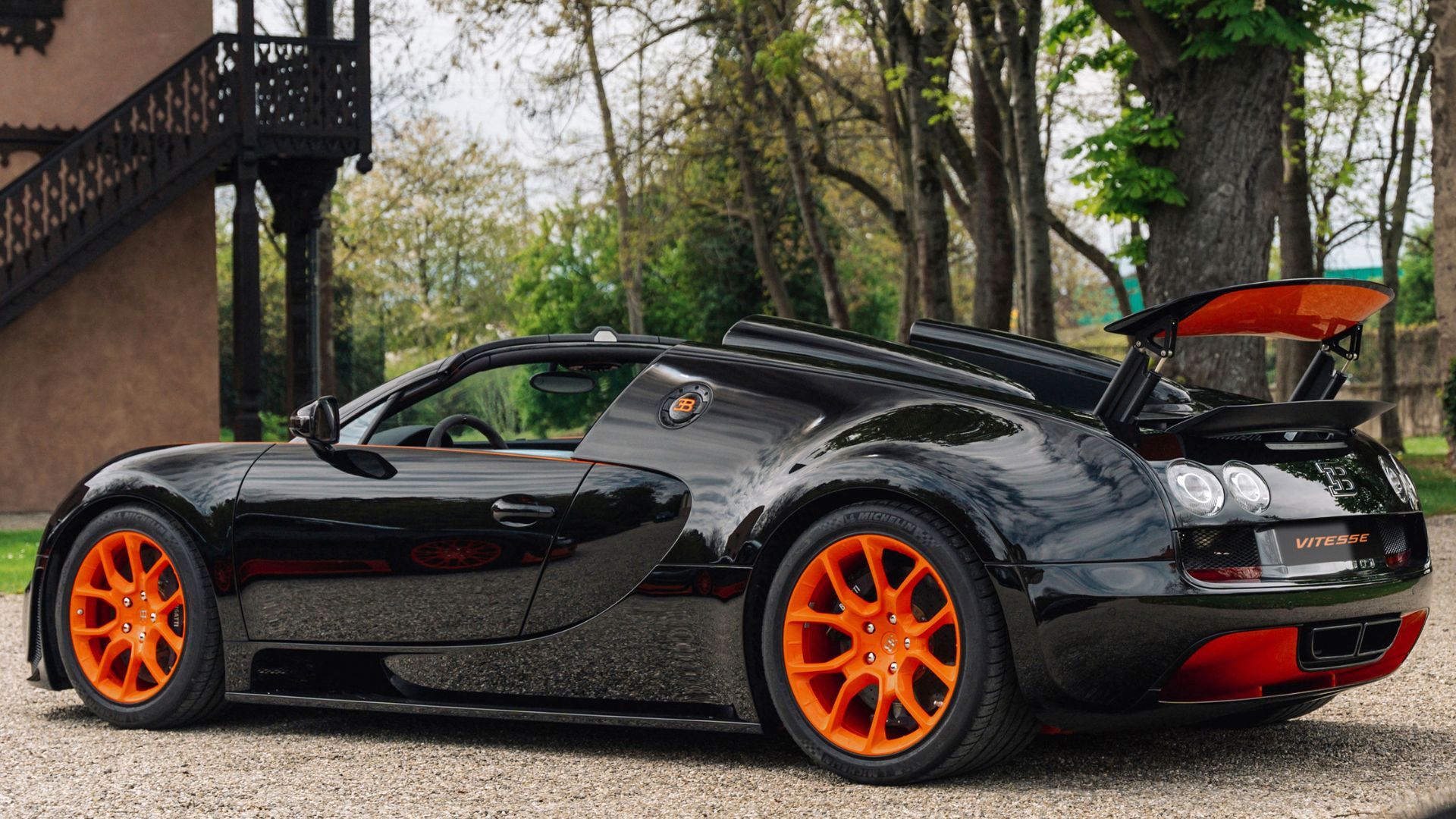 You're probably most familiar with the Bugatti Chiron Super Sport 300+ since it was built most recently to commemorate the first production series car to go over 300 mph back in 2019. That record has of course been broken since, but it was a huge deal at the time. Winner of the 24 Hours of Le Mans and pilot of the record-setting car, Andy Wallace, traveled to Molsheim to meet with the owner of this car and we're sure was well-compensated by Bugatti.
The Veyron 16.4 Super Sport World Record Edition commemorates the achievement of a production car hitting 431.07 km/h back in June 2010. That car was piloted by Pierre-Henri Raphanel, a retired race car driver, who was also in attendance for the event.
Finally, the Veyron 16.4 Grand Sport Vitesse World Record Edition commemorated when the hypercar hit 408.84 km/h with its roof down.
Images via Bugatti