It respresents the enduring legacy of the 1979 Porsche 911 Turbo.
---
The Porsche 911 Turbo, renowned for its raw power and distinctive design, has become an automotive legend. One such remarkable specimen, the 1979 Porsche 911 Turbo, is an embodiment of the brand's heritage and engineering prowess. This article explores the captivating allure of the 1979 Porsche 911 Turbo listed on Broad Arrow Auctions, shedding light on its historical significance, remarkable performance, and enduring appeal.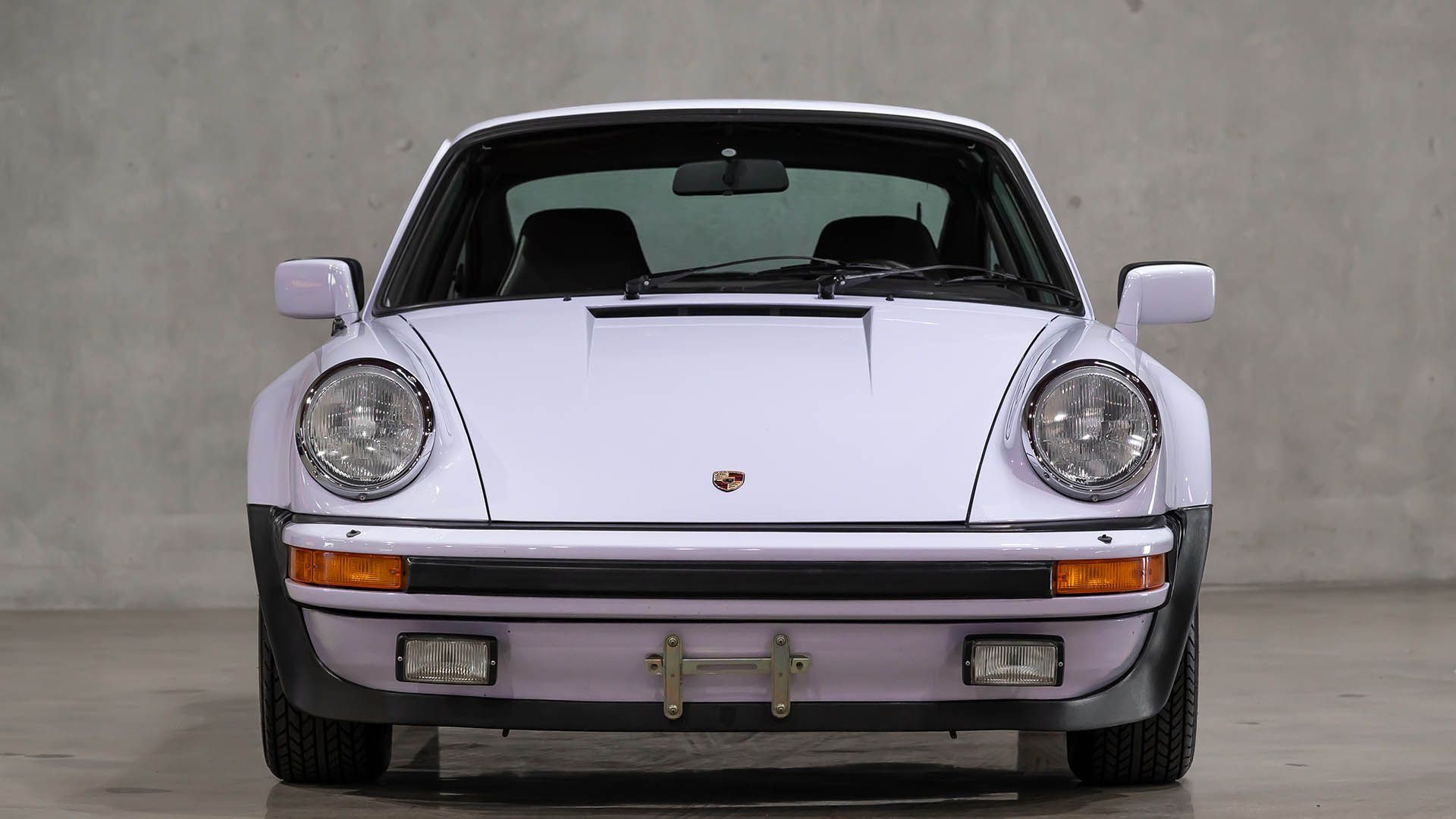 The 1979 Porsche 911 Turbo's design language remains instantly recognizable even after four decades. Its classic, wide-hipped silhouette and iconic whale tail rear spoiler pay homage to the car's racing heritage and aerodynamic functionality. The Guards Red exterior featured on this particular model radiates a vibrant and eye-catching appeal, accentuating the car's muscular stance and timeless aesthetics.
Beneath the rear decklid of the 1979 Porsche 911 Turbo lies a 3.3-liter turbocharged flat-six engine, delivering an exhilarating driving experience. With 265 horsepower and 291 lb-ft of torque, the 911 Turbo surges from 0 to 60 mph in around 5 seconds—a remarkable feat for its era. The distinctive turbocharged engine note combined with the iconic whistling of the turbocharger creates a symphony of power that thrills enthusiasts to this day. The four-speed manual transmission adds to the engaging driving experience, allowing drivers to fully embrace the car's capabilities.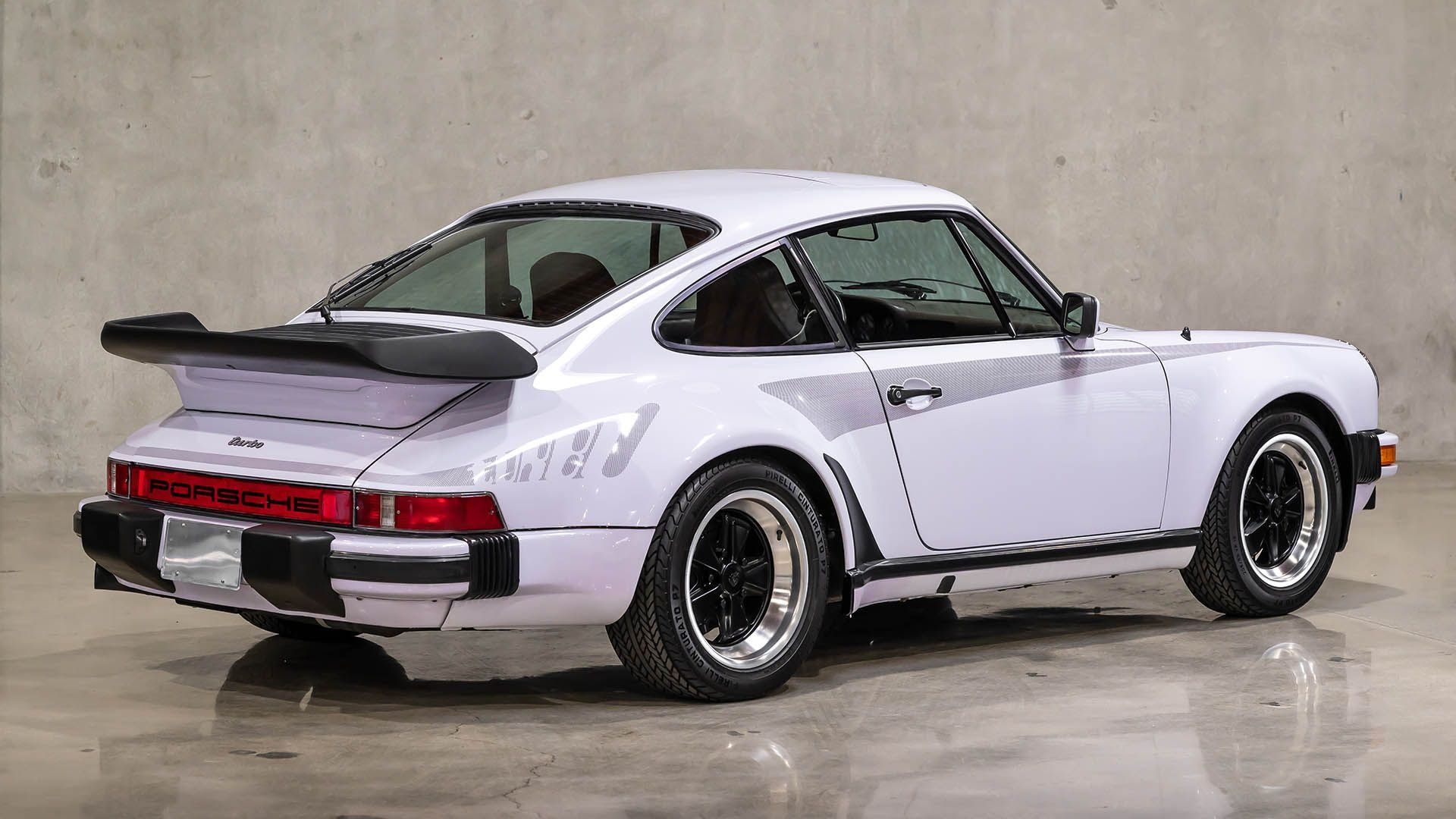 The 1979 Porsche 911 Turbo holds a special place in Porsche's history, representing a significant milestone in the evolution of the 911 lineup. As one of the earlier models in the "930" series, this car exemplifies the pioneering era of turbocharging in production sports cars. Its limited production numbers and timeless design contribute to its desirability and collectible status among Porsche enthusiasts and collectors worldwide.
The 1979 Porsche 911 Turbo showcases several noteworthy features that distinguish it from its predecessors. Notably, this model introduced an air-to-air intercooler, which helped improve engine efficiency and power output. Additionally, advancements in suspension and braking systems ensured that the 911 Turbo could handle its newfound power with poise and control. These innovations paved the way for the iconic 911 Turbo lineage that continues to captivate automotive enthusiasts to this day.
Acquiring a 1979 Porsche 911 Turbo allows collectors and enthusiasts to own a significant piece of Porsche's storied history. As a testament to timeless design and engineering excellence, this classic sports car serves as a tangible reminder of Porsche's unwavering commitment to performance and driving pleasure.
Broad Arrow Group, Inc. ("Broad Arrow Group") and its subsidiaries, Broad Arrow Auctions, Broad Arrow Capital and Collectors Garage represent the collective vision of its founders, team members, and partners — to be the best advisor, marketplace, and financier for car collectors, with integrity, trust, and innovation. Broad Arrow Group is a holding company founded to develop and operate a portfolio of businesses and brands that address the needs of various segments of the collector car market and to transform the collector car industry. Learn more at www.broadarrowgroup.com