Here if your rare opportunity to own this homage to Ford racing history.
---
The first generation run of the Ford GT quickly propelled the car into American supercar status, and by 2006, there was a frenzy for cars like this 2006 Ford GT Heritage Edition. This mid-engine beauty is a part of the limited production Ford GTs, and it's super low mileage as a bonus, making it an ideal modern classic collectible.
Enjoyed by only two owners, and with only 880 miles on the clock, this example is a part of the Ford's homage to the brand's colorful racing history. The retro styled Ford GT celebrated the GT40 program.
When Ford came up with the idea to release a street legal supercar under their moniker, they were inspired by the iconic GT40, four time consecutive champion of the "24 Hours of Le Mans." The rare race livery of the Heritage Edition was inspired by the double-Le Mans–winning GT40 of 1968 and 1969 which famously featured Gulf Oil sponsorship.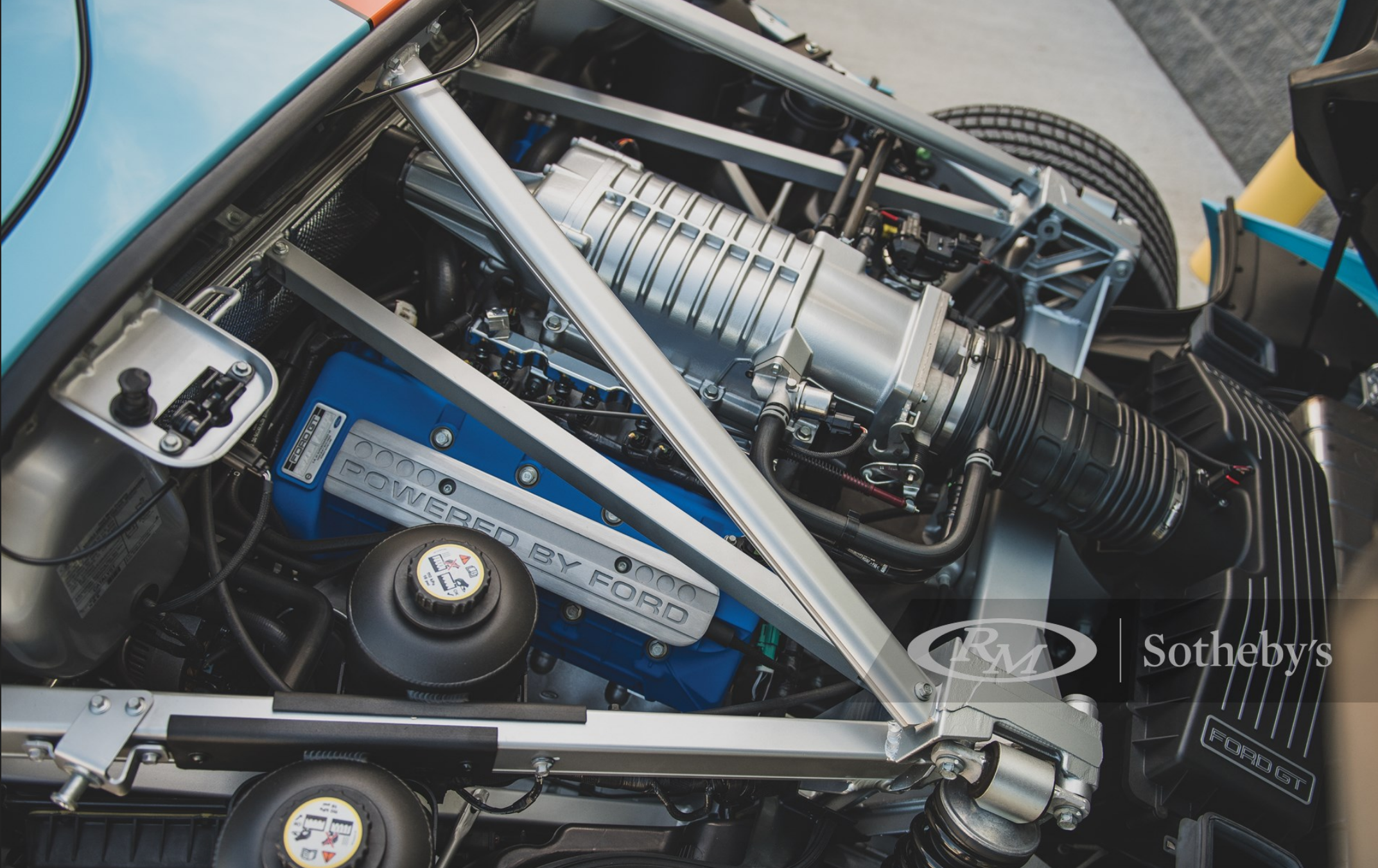 Moving the art in motion is a Lysholm twin-screw supercharged 5.4-liter DOHC V8. The mid-engine powertrain funnels 550-horsepower and 500 ft/lbs of torque through a Ricardo six-speed manual transmission, and gives the car the ability to sprint to 60 miles per hour in approximately 3.3-seconds, with a top speed of almost 200 mph.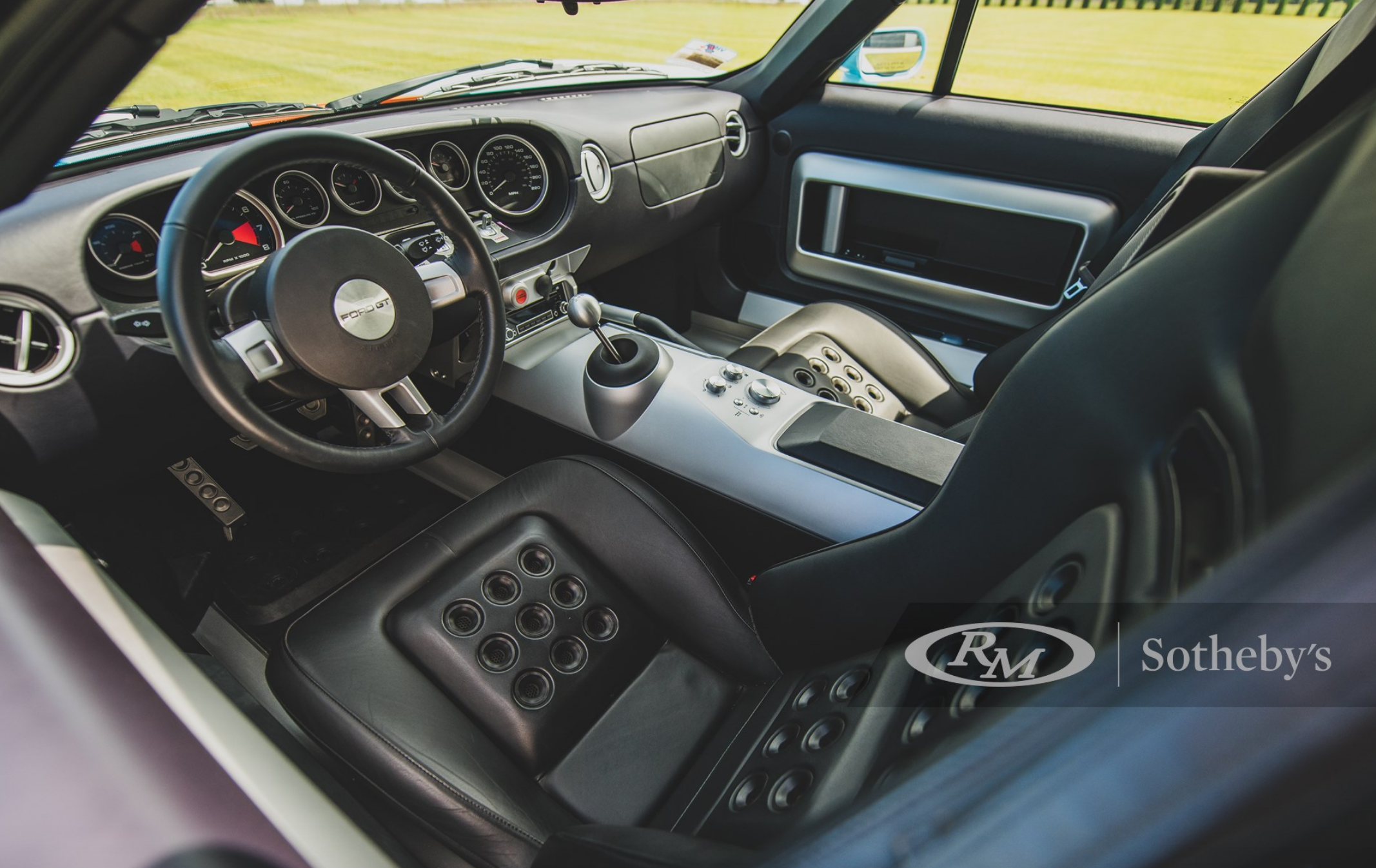 This particular car was once owned by hockey's #99 hero, Wayne Gretzky - a copy of the registration accompanies the car for proof. Gretzky is said to have owned the car for seven years before the second/current owner bought it.
Part of the Elkhart Collection, this Ford GT can be bid on live in-person, or remotely during the October 23-24 RM event.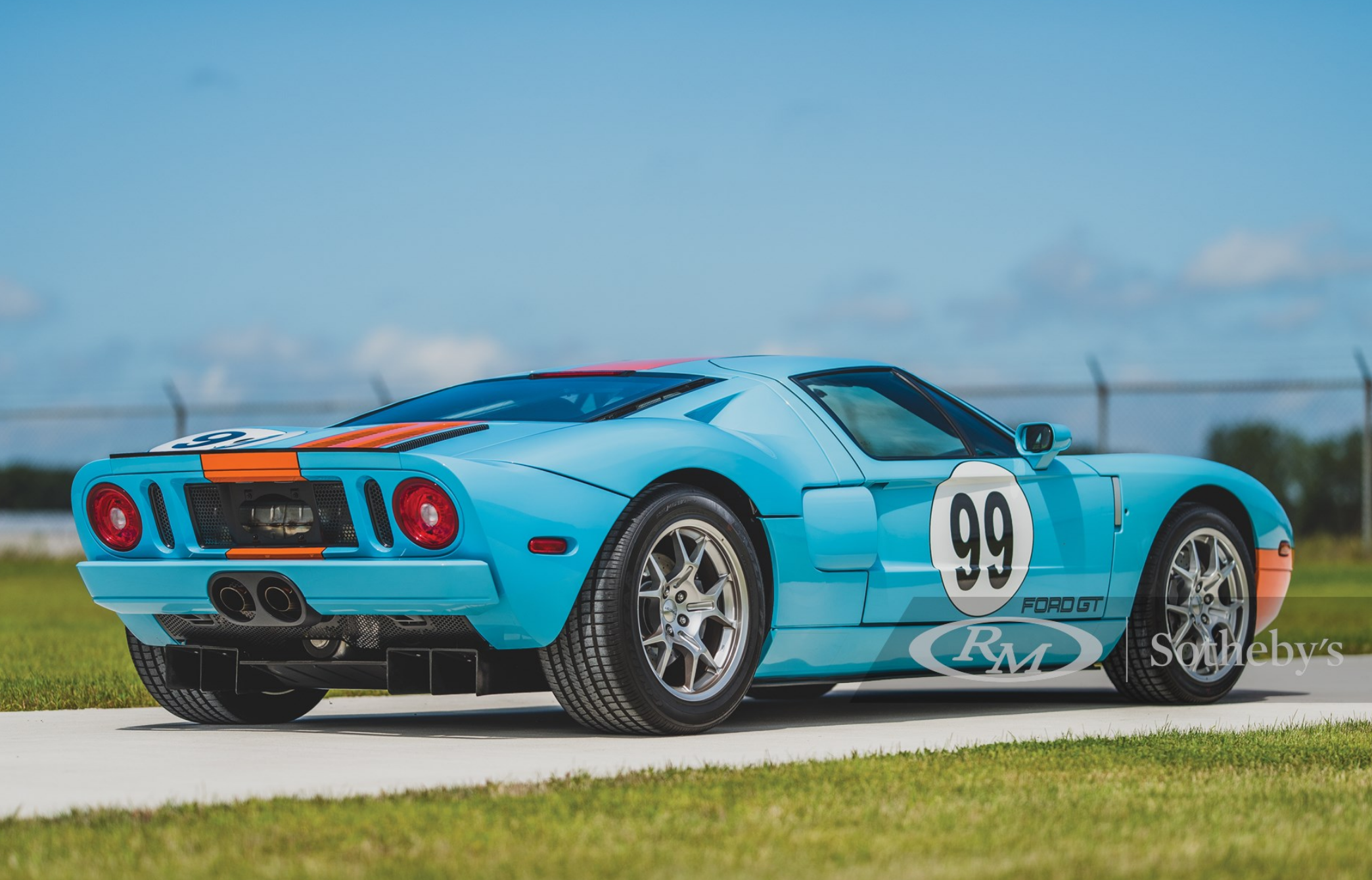 The result of decades of judicious and targeted collecting, The Elkhart Collection - Offered Almost Entirely Without Reserve comprises the most exceptional marques and models in automotive history. The focus is at once broad but highly selective from sporting British and Italian cars to microcars, classics, supercars, modern sports cars, '50s convertibles and coachbuilt icons. Check out the digital catalogue here. To view lot listing, click here.