Who's wanting to break this supercar in?
---
Any Pagani is a special work of automotive art, considering the boutique Italian automaker takes its time crafting each one to perfection. However, this 2017 Pagani Huayra Roadster has accumulated a mere 150 miles and thus is essentially a new vehicle. When you take the low mileage into account along with the fact Pagani only made 100 of these, and this one is number 31, plus the extra goodies included on this supercar, it's not difficult to see how this is an exceptional modern collectible. This Pagani is a main attraction at the Mecum Auctions event in Dallas this October 15-17, so you have a chance to bid on it.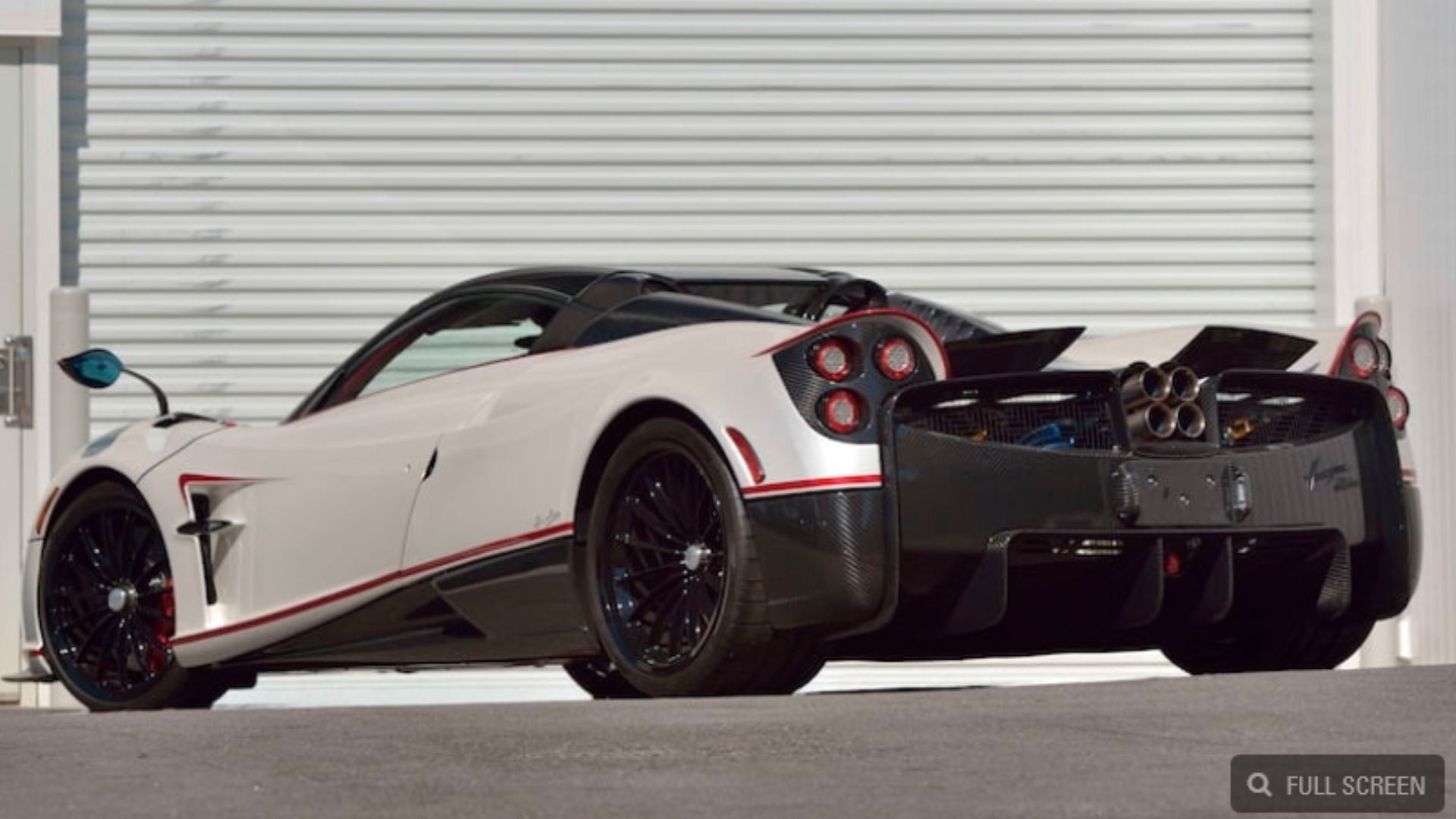 A show-worthy Bianco Benny covers the "Carbotanium" composite body which gives this Italian supercar its lightness and hence amazing performance. The interior is Rojo and creates excellent contrast with the body, plus it includes leather, Alcantara, and carbon-fiber trim. Despite being rather minimalist, some luxuries are included in the cockpit to make your time in this Pagani even more enjoyable.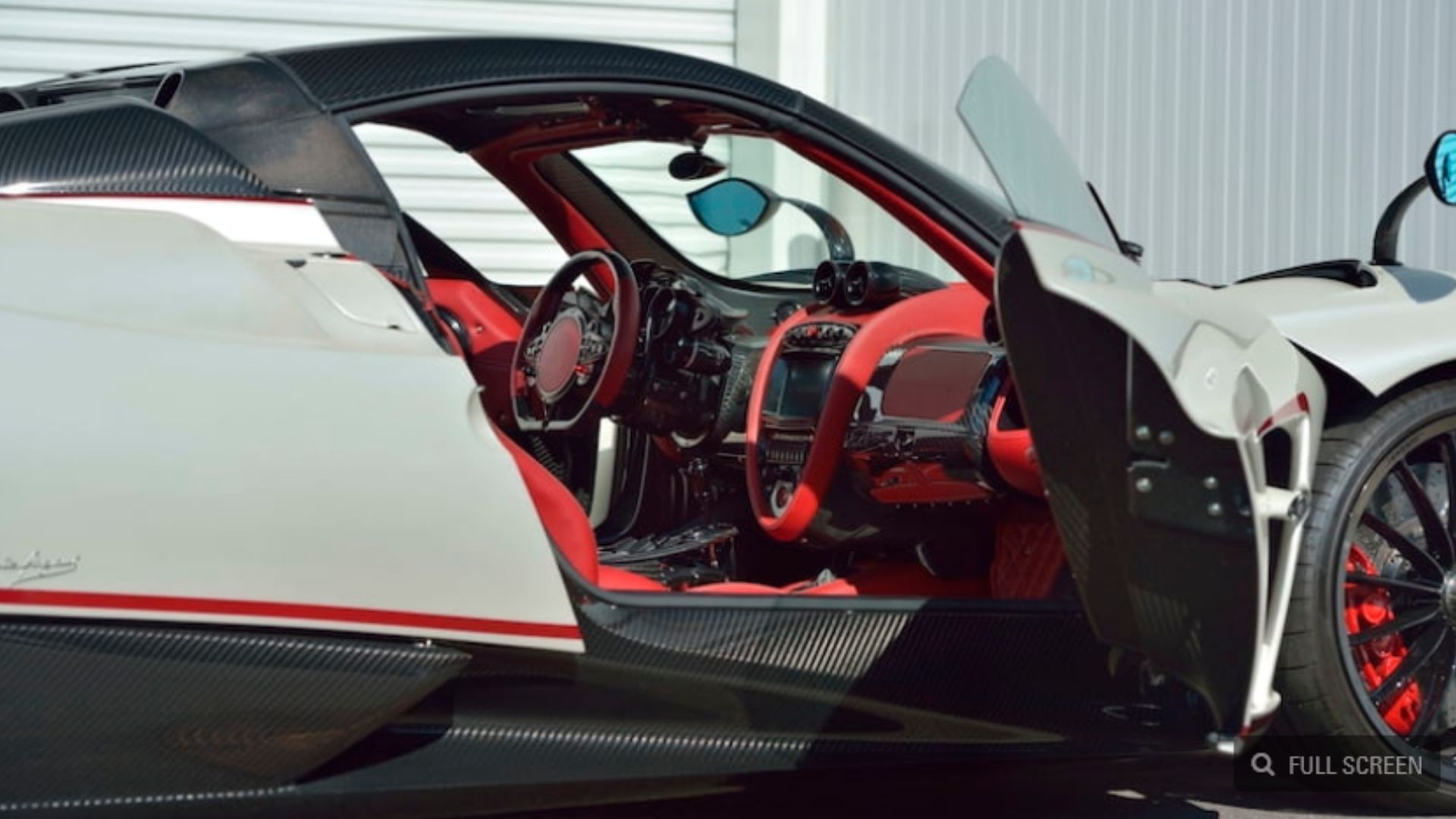 However, the main attraction to this Huayra Roadster is the exceptional performance delivered largely by the hand-made twin-turbocharged 6.0-liter V12 engine from AMG. It has on tap a monstrous 730-horsepower and propels this supercar from 0-60 mph in 3 seconds flat. Top speed is equally amazing at 238 mph. Aiding with the effortless performance is the 7-speed automated manual transmission, also providing error-free shifting.
That's not where the performance innovations end with this Pagani. Among the many unique designs is a CAD-machined plenum and front lifting system. Both the front and rear suspensions are independent with double wishbones as well as adjustable coilovers. Plus, there are 4-whheel carbon ceramic brakes which bring this supercar to a halt in a hurry.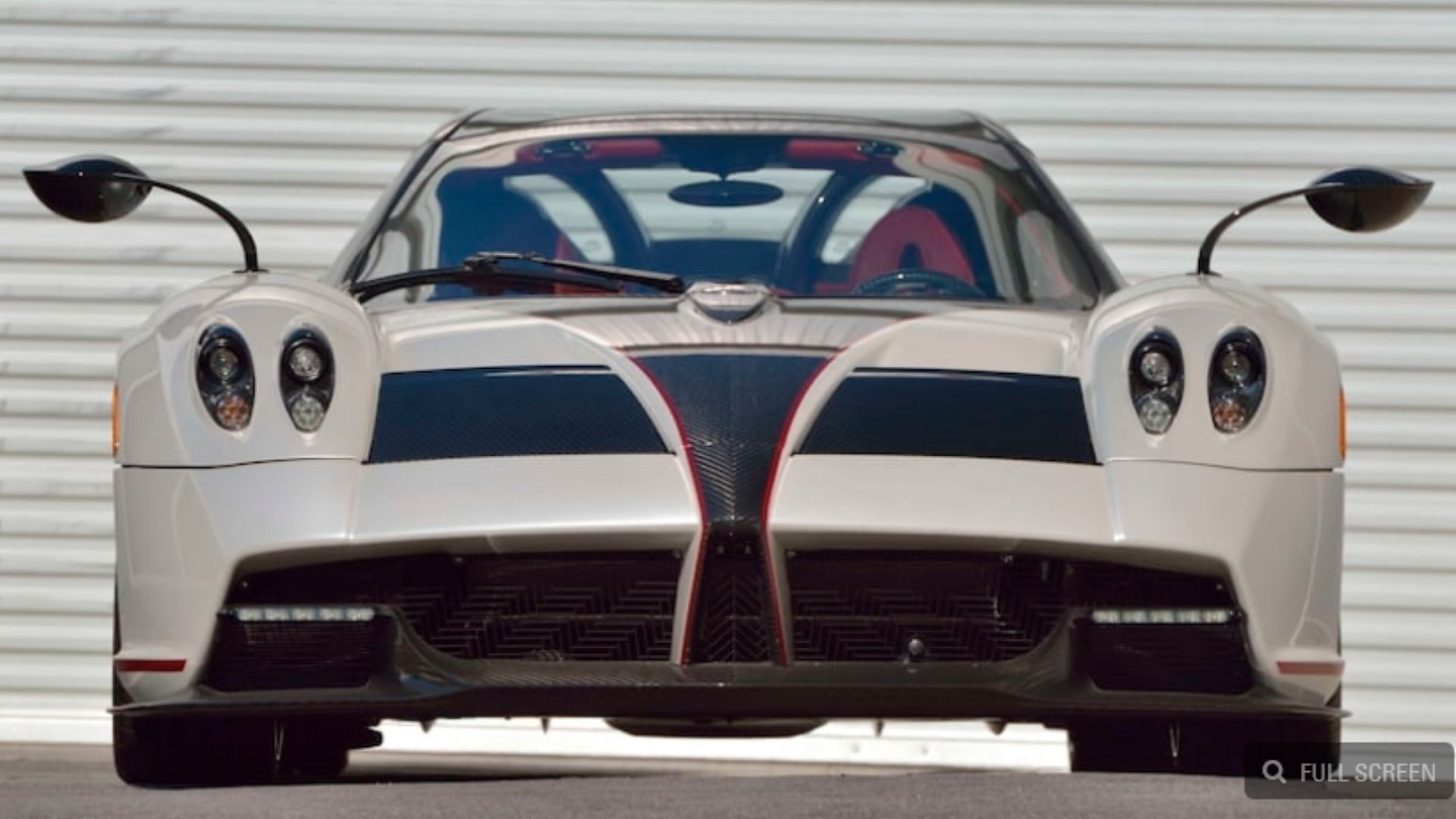 In true Italian style, this 2017 Pagani Huayra Roadster comes with a complete set of luggage designed to fit perfectly in the cargo area so you're traveling in style. You'll need to register to bid on this supercar, plus you can bid on the many other vehicle lots crossing the block in Dallas.