Why spend extra money on a C4 ZR-1 when you could buy this tuned sleeper?
---
The Chevrolet Corvette ZR-1 might be the king of the hill for factory 'Vettes, but it you wanted to squeeze a little more power from a C4 Corvette back in the day, aftermarket tuners like Lingenfelter and Callaway were the ways to go. What we have here is an incredible example of a 1992 Lingenfelter Corvette that has been enjoyed but very well cared for.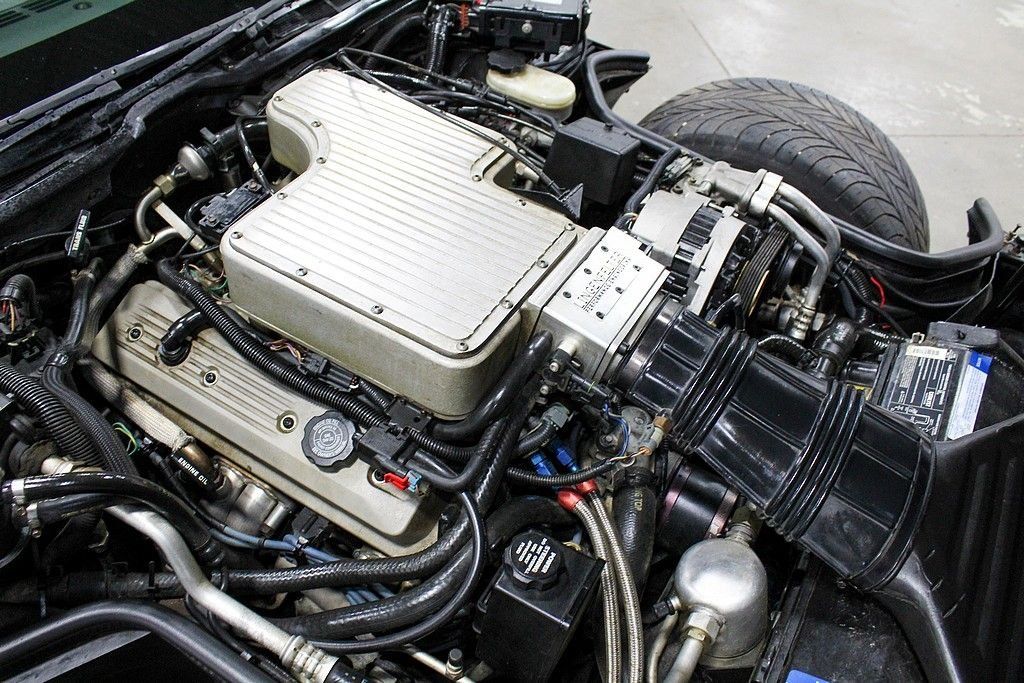 From the outside, this Lingenfelter-tuned sports looks like your average C4 Corvette with the usual cracked and faded paint job and chrome ZR-1-style wheels, but this unassuming Corvette is actually quite a sleeper. Instead of the stock 300-horsepower output, the Corvette's LT-1 V8 has been modified to a 383 CID displacement (up from 350 CID) allowing it to lay down ZR-1-crushing power with 440 horsepower and 430 lb-ft of torque.
With just under 76,000 miles showing on the odometer, this Lingenfelter Corvette has definitely been enjoyed over the years, but it hasn't been abused. Aside from the normal wear and tear you see on the body and seats, this Corvette is in pretty good condition overall.
While this 1992 Chevrolet Corvette doesn't exactly have low miles and its paint and interior need some minor work, GR Auto Gallery has it priced to sell quickly at just $13,900, but you can always click HERE to make an offer. As rare as these Lingenfelter Corvettes are, this could make for a perfect restoration candidate or it could soldier on as a driver-quality survivor.