This stunning Plum Crazy coupe is ready to roll.
---
There's no denying people go bonkers over a Plum Crazy classic Dodge Challenger. After all, few colors really flaunt what this muscle car has, which is why it's such a crowd pleaser. And thanks to the good looks of the '73 Dodge Challenger, sales rose to over 32,000, a big jump from the 26,000+ from the previous year.
This American icon on wheels went through a big restoration not too long ago. With a mere 5 miles on the clock since then, it's not even all the way broken in, so you get something fresh, if you were to scoop this car up.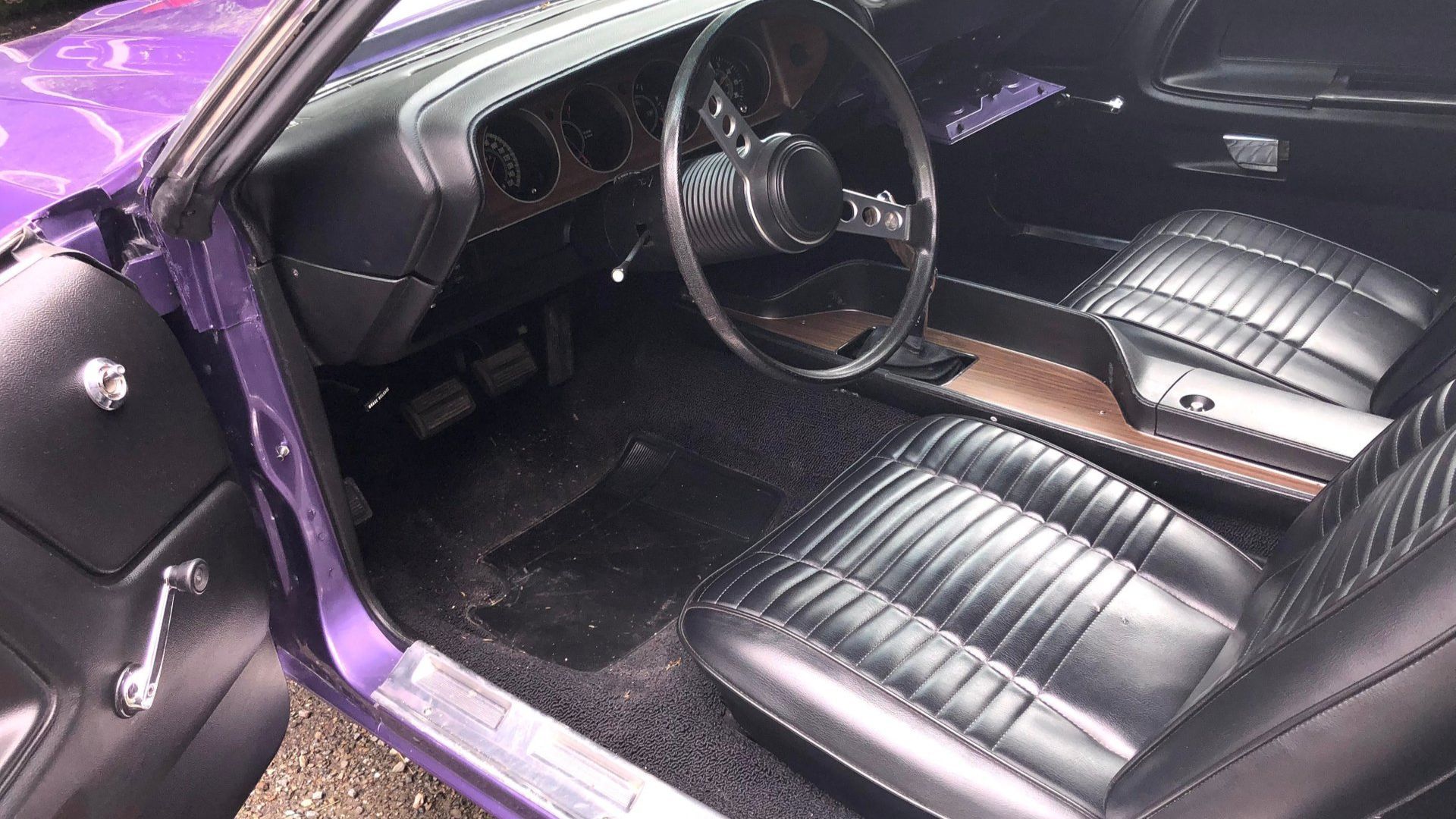 With such a recent restoration, you'll notice in the photos the paint and chrome look as near to perfect as you could expect. It's the same story under the hood, where the 340ci V8 with 4bbl carb is clean and ready to display. Mopar air filter and valve covers keep a genuine feel.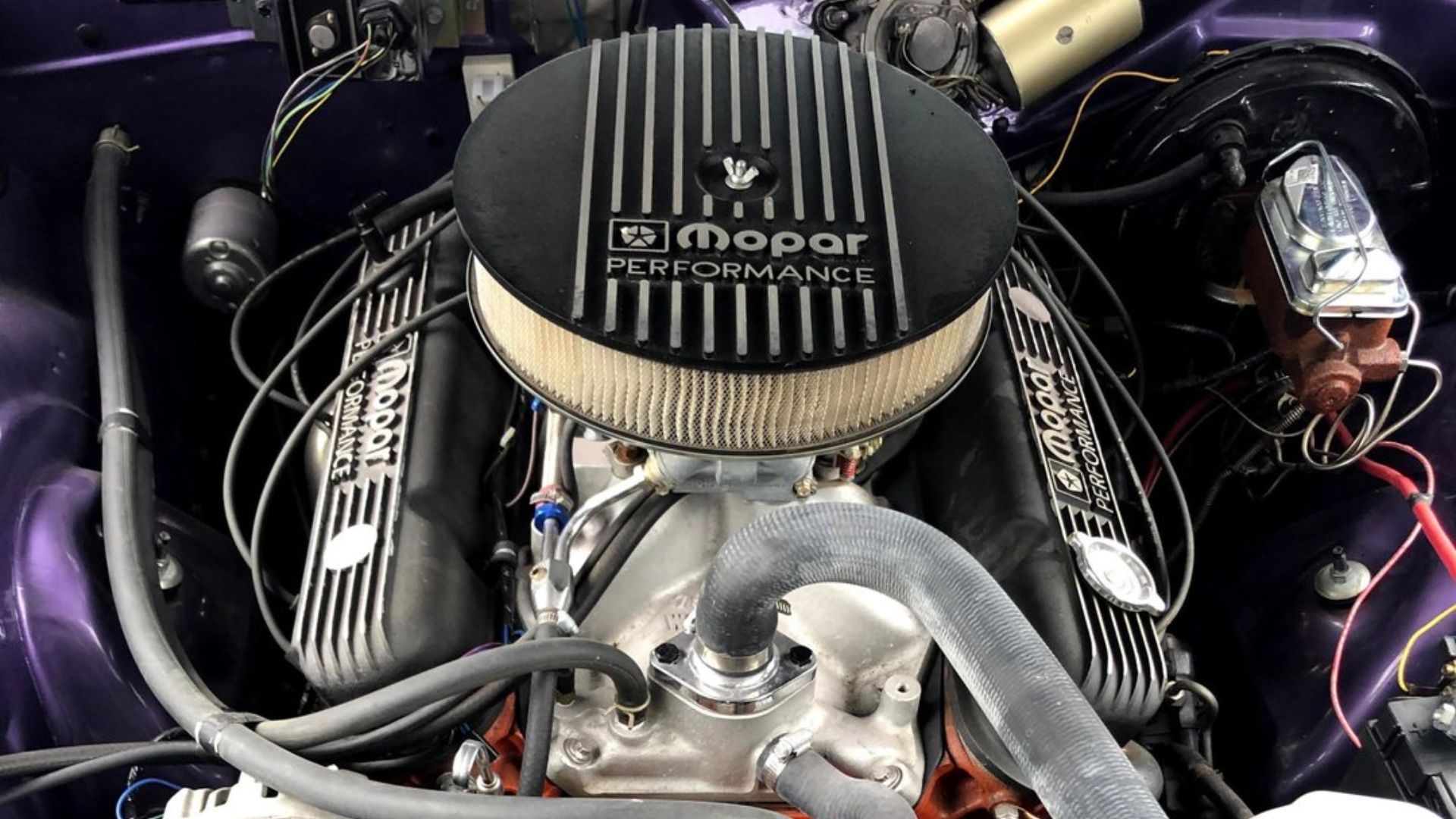 While this Dodge doesn't have a vinyl top, the black vinyl interior certainly is nice and boasts many correct details. Even the factory AM radio is still installed, although it isn't working at the moment. It's the perfect way to fully enjoy driving this potent muscle car using the four-speed manual transmission with pistol grip shifter. Power steering and power brakes help you stay in control and ensure driving this Mopar isn't a workout.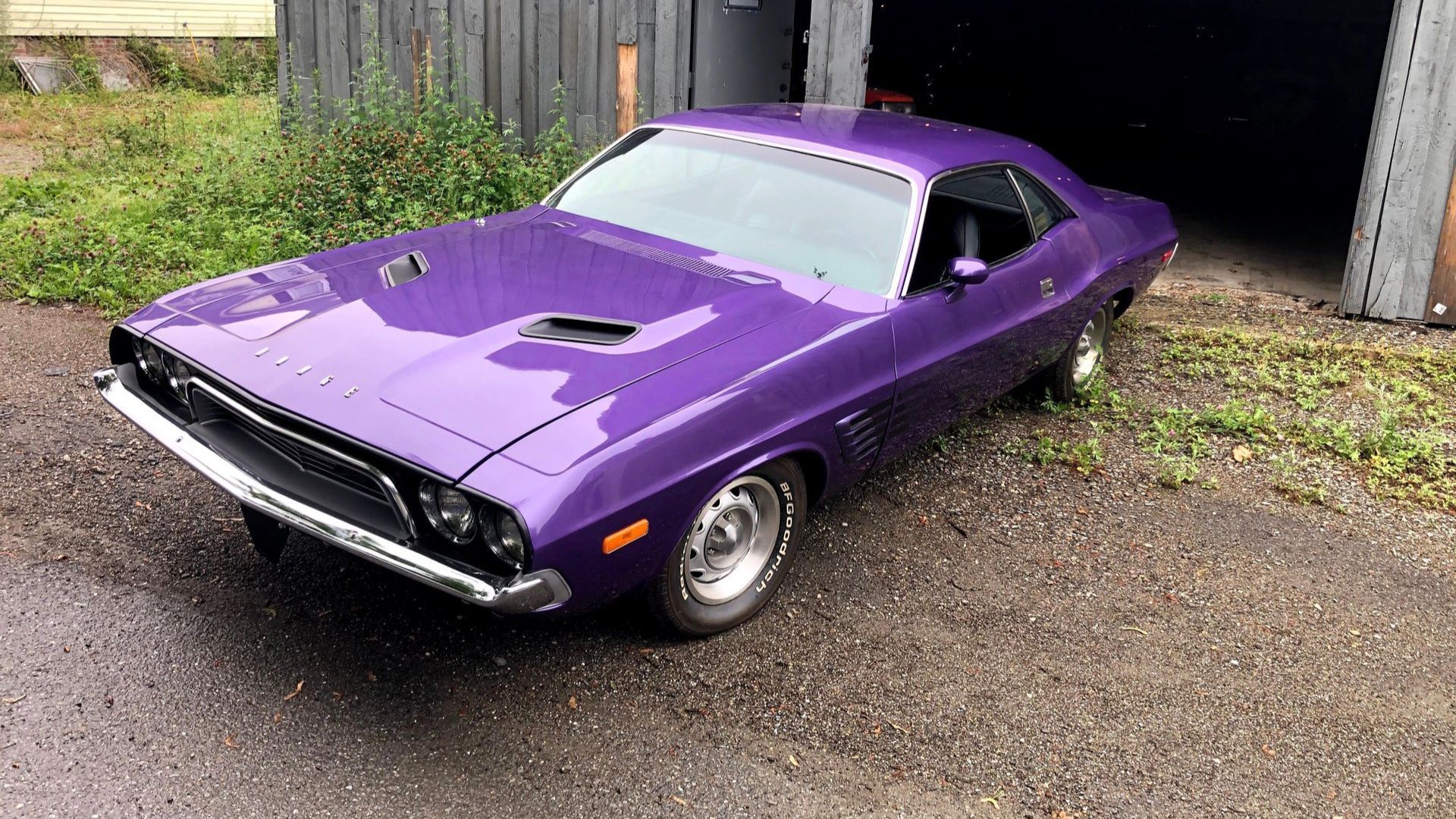 On the comfort end of things, Dodge really stepped up for the 1973 model year, outfitting the Challenger with rubber blocks to isolate road noise and harshness from the driver and passengers. One-piece foam in the front bucket seats are supposed to also boost comfort, so you can cruise all day.
According to the dealer, Silverstone Motorcars, this Plum Crazy 1973 Dodge Challenger is mechanically sound, so you don't need to worry about it sitting in the shop constantly right after getting it. Plus it looks fantastic, making this Mopar an all-around winner.